No.1: "Wonder"
Renwick Gallery, November 11-July 10
Jennifer Angus's immersive installation "In the Midnight Garden" looks like a kaleidoscope of dead bugs, with more than 5,000 ex-critters clinging to the room's fuchsia walls. She scoured the world for these sci-fi-looking insects, painted the space with a natural dye produced by cochineals, and arranged them into the shapes of circles, octagons, and skulls.
Following a two-year renovation, the Renwick—the oldest structure built as an art museum in the US—reopens with "Wonder," a bewildering exhibit that blurs the lines between new and old, fantasy and reality. "How are we going to wow people?" That's the question curator Nicholas R. Bell says he asked himself when planning the show. Angus joins eight other artists—including Maya Lin, designer of the Vietnam Veterans Memorial, and Leo Villareal, whose starry sculpture fills the National Gallery of Art's subterranean walkway—hand-picked by Bell to "react" to the 160-year-old building. Tara Donovan built towering stalagmites out of index cards; John Grade cast a living hemlock tree; and inside the Grand Salon, Janet Echelman hung a fluorescent net that floats 100 feet in the air. Bell predicts people will want to interact with the art, likely by tiptoeing inside Patrick Dougherty's massive sapling huts, which the curator calls "selfie heaven." There are, of course, limits to the audience's wonder: As this is a Smithso­nian museum, selfie sticks are still banned. —Emily Codik
No.2: Sinkane
Black Cat, November 25
Pining for intelligent dance music now that LCD Soundsystem has broken up? Try this London-born artist, whose music—a mix of hazy psych rock and groovy R&B—is as cool and slinky as LCD in its prime. $15.
No.3: Parov Stelar
9:30 Club, November 4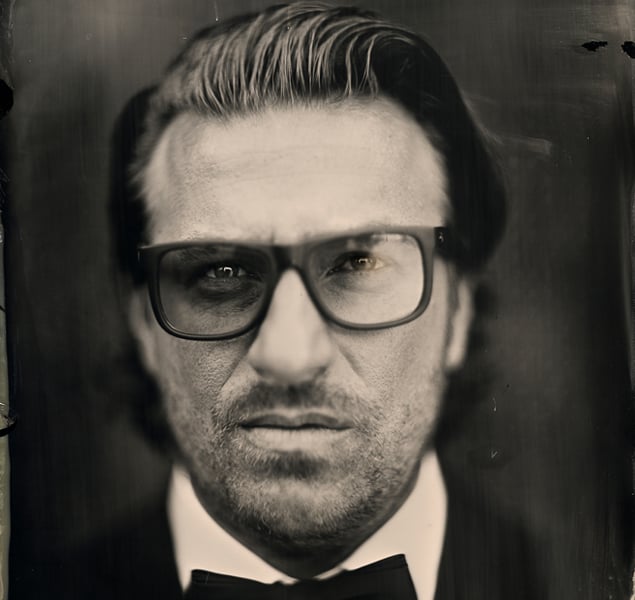 The Austrian producer's formula for success is simple but effective: Start with a vintage swing track, give it a pulsating house beat, then make people furiously dance to something that hasn't been club-approved since the 1940s. $55.
No.4: Bob Mankoff: A Life in Cartoons
S. Dillon Ripley Center, November 19
While young news hounds fret over journalism's future, Mankoff maintains the coolest job in the business. As New Yorker cartoon editor, he gets paid to peruse 500-plus illustrated jokes a week. Mankoff visits DC to promote a new book of memoir and cartoon history; here's hoping he also divulges the secret to winning the magazine's caption contest. $25.
No.5: The Joffrey Ballet: Joffrey's The Nutcracker
Kennedy Center, November 25-29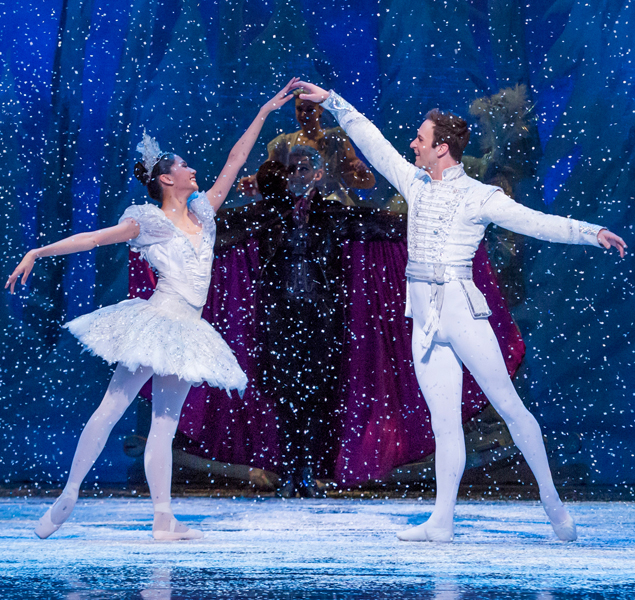 This is your last chance to watch late company founder Robert Joffrey's vision of the Sugar Plum Fairy flutter across the stage with her Cavalier in a consistently excellent pas de deux. Following a string of local performances, the Chicago company retires its elegant production of the Tchaikovsky ballet; a new rendition, choreographed by Christopher Wheeldon, debuts next year. $55 to $180.
No.6: "Kay WalkingStick: An American Artist"
National Museum of the American Indian, November 7-September 18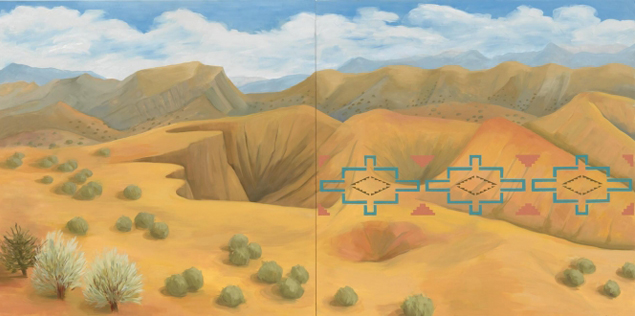 The first major retrospective of Walking­Stick's work traces her journey as one of the most accomplished living artists of Native American ancestry. Her five-decade career teems with innovation, from her modern, abstract paintings in the '70s to her more direct exploration of Cherokee identity in the '80s.
No.7: Akeelah and the Bee
Arena Stage, November 13-December 27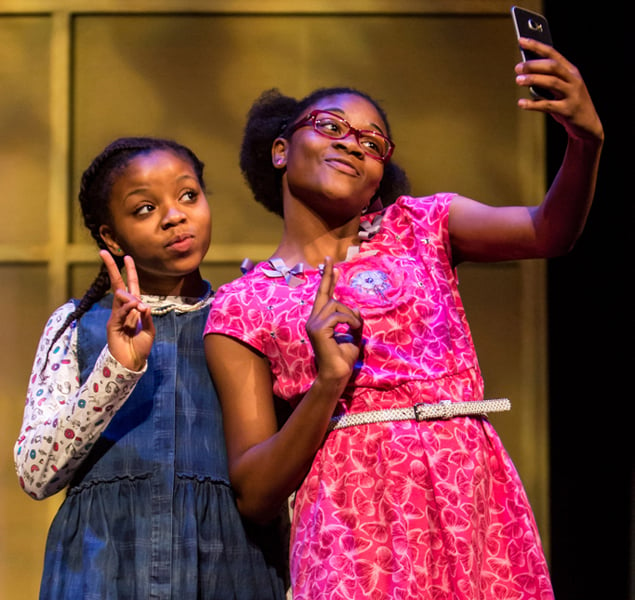 Eleven-year-old Akeelah has a knack for spelling and plenty of pluck. But is her way with words enough to transport her from the violence of her downtrodden Chicago neighborhood to the Scripps National Spelling Bee in DC? Charles Randolph-Wright (Motown: The Musical) directs Cheryl L. West's stage version of the acclaimed film, presented by the Children's Theatre Company. $40 to $90.
No.8: Jim Jefferies
Lincoln Theatre, November 7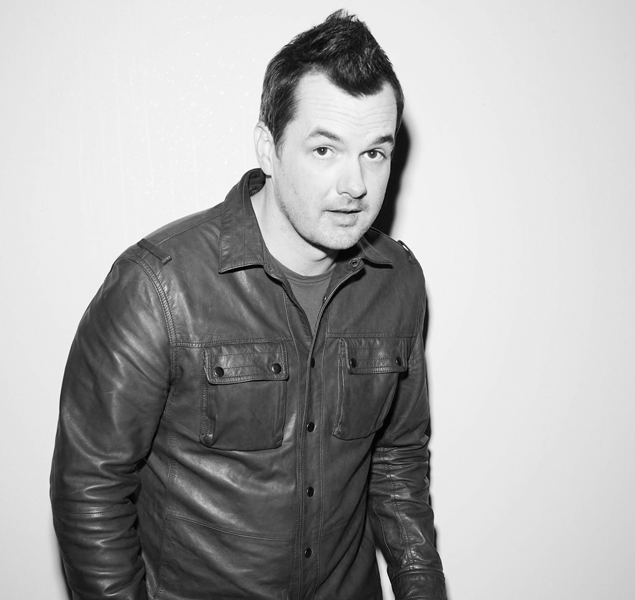 If you consider comedy the last bastion of free speech, you might want to send Jef­feries a gift basket. The Australian comic made headlines this year for his depressingly hilarious critique of US gun-control laws: Australia enacted strict gun-ownership legislation after a 1996 massacre—why can't Americans do the same? Expect cutting insights, compulsive honesty, and a refusal to mince words. $39.50.
No.9: Sherlock Holmes Featuring David Arquette
Warner Theatre, November 17-22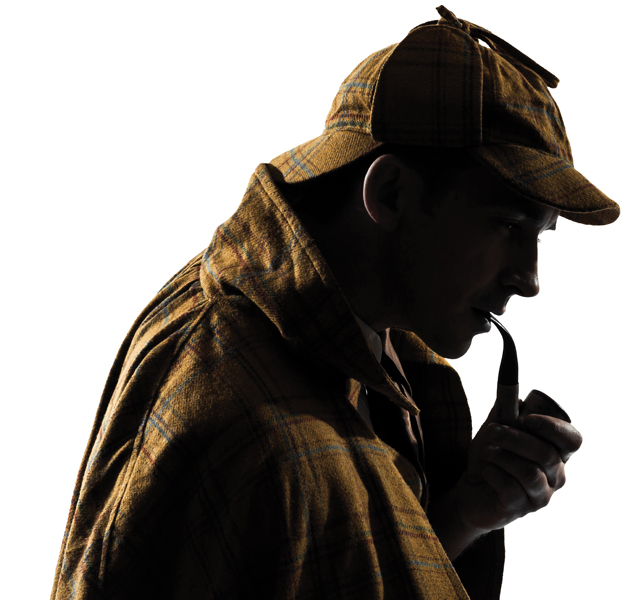 David Arquette is no stranger to solving mysteries—or trying to, anyway. Best known for his role as bumbling Sheriff Dewey Riley in the Scream movie franchise, he'll don the famous Inverness-tweed cape and take the stage as the enigmatic Sherlock Holmes for a weeklong run. Arquette, whose career is rife with comedic roles bordering on buffoonery, accedes to being an "odd choice" for the role: "I'm a bit of an awkward character." But so, he notes, is Sherlock. A recent adaptation by late playwright Greg Kramer, the play weaves characters and plot lines from multiple Sir Arthur Conan Doyle tales into a swift mystery with a modern sheen. While Kramer's script spins the tale in the dank backstreets of turn-of-the-century London, its breakneck pace, snarky dialogue, and meta-theatrical staging make it ripe for the kind of smirky, physicalized comedy Arquette has done in the past. The actor acknowledges that the target is to appeal to a new generation of potential Sherlock fans: "We're trying to do something by getting younger actors involved, to get a younger demographic into the theater world." No kidding. James Maslow, from Nickelodeon's Big Time Rush, plays Holmes's partner, Dr. Watson. $39.95 to $119.95. —Meaghan Hannan Davant
No.10: Hamlet
Landmark Bethesda Row Cinema, November 1 and 7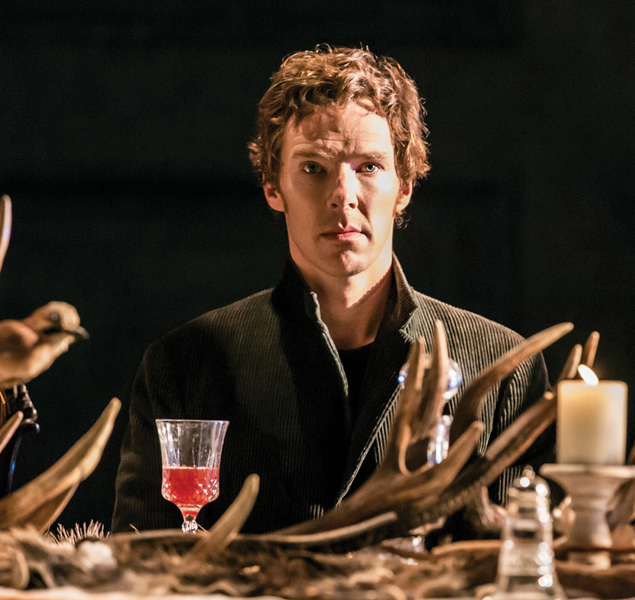 Benedict Cumberbatch's many blessings include an adorable accent and a near-perfect chin, but it's his ability to sell tickets that shook the London theater world earlier this year. His fans—known as "Cumberbitches"—made his starring role in Hamlet the fastest-selling stage event in the city's history; they also earned a reprimand from their idol for stealthily videoing the show. National Theatre Live hosts a filmed broadcast of the production, so brandishing a camera won't get you in trouble with Benny. $15.
No.11: Home Alone: 25th-Anniversary Screening With the NSO Pops
Kennedy Center, November 27-28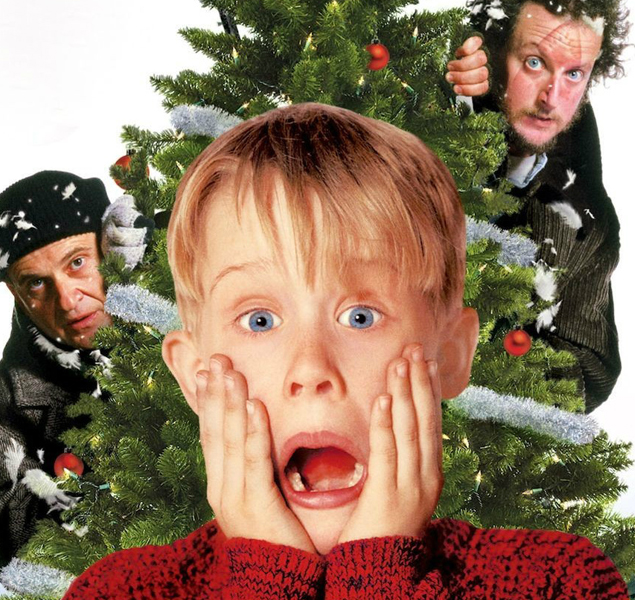 Remember the theme from Home Alone? Probably not. In the annals of memorable movie music by John Williams, it's no Star Wars, Indiana Jones, or Harry Potter. No matter—the movie that made Macaulay Culkin a star is getting the live-orchestra treatment at the KenCen. Jaws might be better, but, you know . . . kids. $20 to $88.
No.12: National Symphony Orchestra: Mahler's Symphony No. 3 With Anne Sofie von Otter
Kennedy Center, November 5-7
It would be any concertgoer's pleasure to enter the optimistic world of Mahler's Symphony No. 3, originally titled "The Happy Life." Performed by celebrated mezzo-soprano Anne Sofie von Otter, the Choral Arts Society, and the Children's Chorus of Washington, Mahler's longest symphony allows listeners to escape the November blues and spend 99 minutes in an eternal summer. $15 to $89.
No.13: Chucho Valdés: Irakere 40
Strathmore, November 15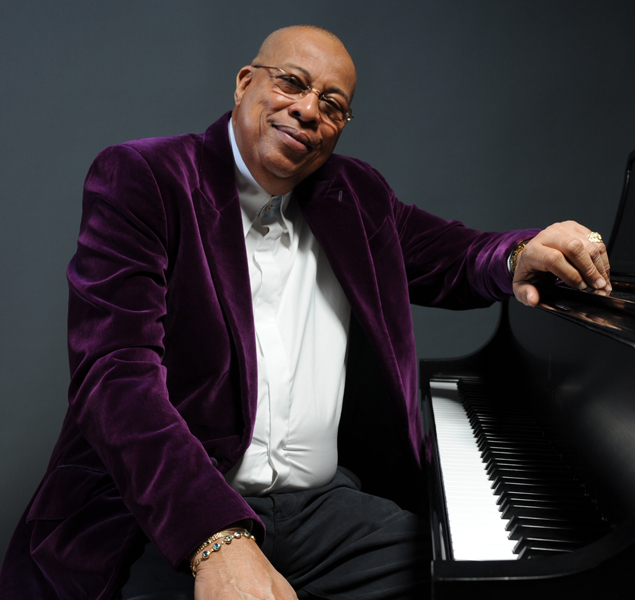 Gershwin and the classic Cuban song "El Manisero" have about as much in common as Joshua Bell and Pitbull, but in the hands of Irakere—a pioneering Afro-Cuban jazz band founded in 1973—the two become a virtuous, playful synergy of rhythms. Piano maestro Chucho Valdés celebrates his group's 40th anniversary with a world tour accompanied by young musicians who aren't afraid to meld a conga beat with a Mozart clarinet concerto. $28 to $58.
No.14: "Art of the Airport Tower"
National Air and Space Museum, November 11- November 2016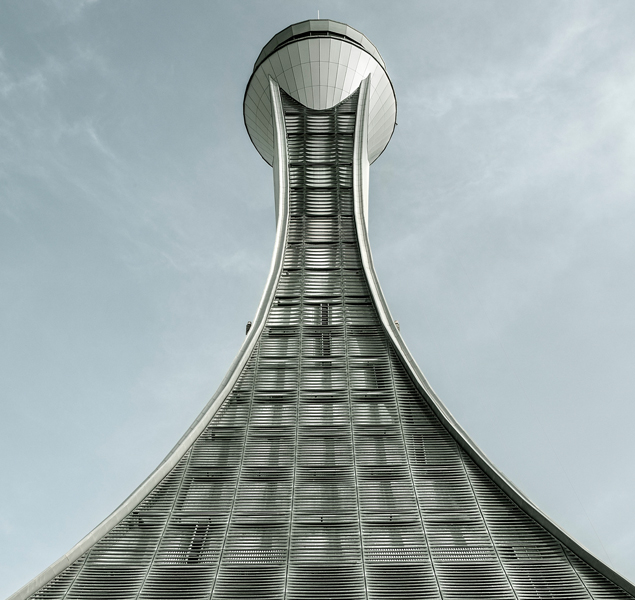 Finding beauty in the mundane is one of photography's biggest challenges, but Carolyn Russo successfully teases out the splendor of airport towers. Russo traveled to Abu Dhabi, Pearl Harbor, Stockholm, and beyond to capture how these structures serve as stunning cultural symbols.
No.15: Bollywood Masala Orchestra and Dancers of India: The Spirit of India
Hylton Performing Arts Center, November 20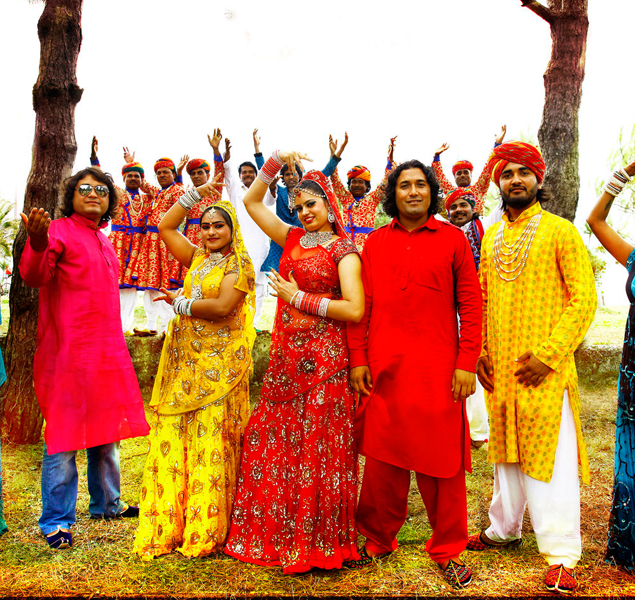 Even those unfamiliar with Bollywood should get themselves to Manassas for this performance of traditional tunes and Indian cinema's greatest hits. Dhol drums, trumpets, saxophones, and sitars lay the soundtrack for feats of fire-breathing and a snake-charming dance. $29 to $48.
No.16: Baltimore Symphony Orchestra: Hilary Hahn Plays DvoŘák
Strathmore, November 19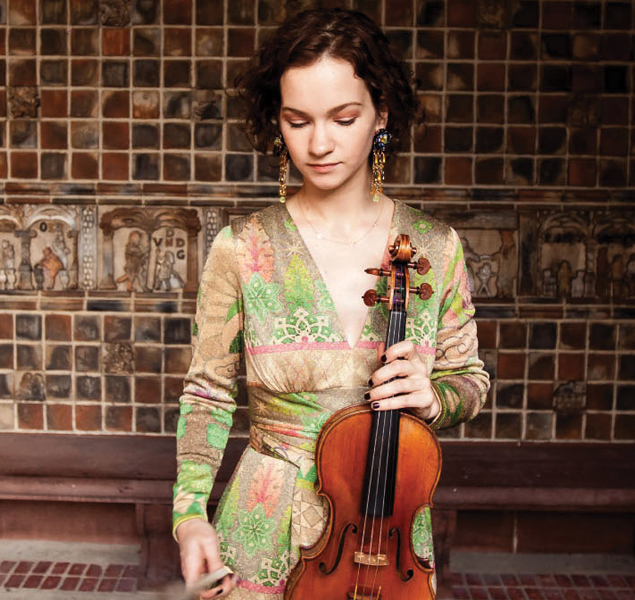 After canceling her 2014 Strathmore performance due to an inflamed muscle, three-time Grammy Award-winning violinist Hilary Hahn returns. While any chance to hear the child prodigy turned international star would be a treat, this concert takes the audience on a trip through the Slavic lyricism of Dvořák before entering the epic world of the mythological hero Lemmin­käinen in Four Legends by Sibelius. $20 to $99.
No.17: Glen Hansard
DAR Constitution Hall, November 28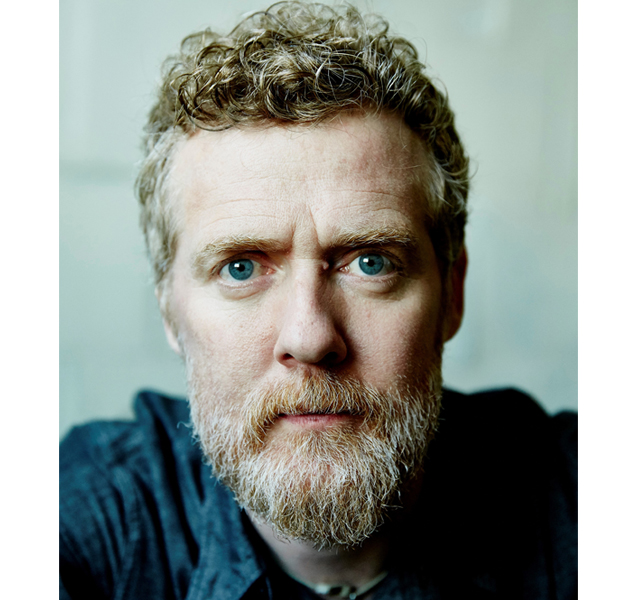 Hansard's latest solo album, Didn't He Ramble, is as sentimental as anything he put out when he was half of the Swell Season, the duo with now-ex-girlfriend Markéta Irglová that inspired the film (and Broadway musical) Once. Two LPs removed from that breakup, it sounds as if he's finally moved on—the songs still drip with Celtic moodiness, but his words are a bit less lovesick and almost upbeat. $38.
No.18: Joseph Fink and Jeffrey Cranor's Welcome to Night Vale
Politics and Prose, November 2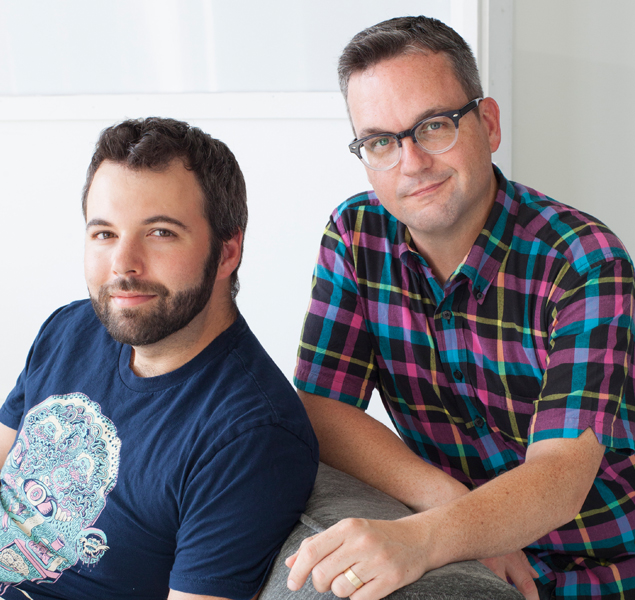 Styled as a series of community updates from a Twilight Zone-like desert town, the weird and wonderful podcast Welcome to Night Vale offers a madcap breed of storytelling that can't be found anywhere else. That is, until October 20, when its cowriters release a novel based on the hit audio series. $15.
No.19: Telluride Mountainfilm
National Geographic Museum, November 12-14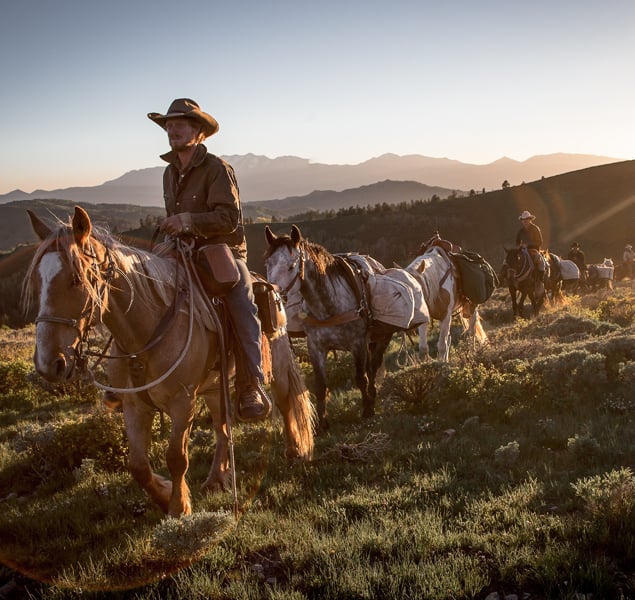 Subjects vary from skateboarding schoolgirls to masked mountain climbers, but the documentaries in this adventure-film fest share a theme: innovative storytelling that showcases the human spirit at its best. The final night features standout shorts, including The Thousand Year Journey, a five-minute doc about a bicycle ride from Oregon to Patagonia. $25.
No.20: Joey Alexander Trio
Sixth & I, November 21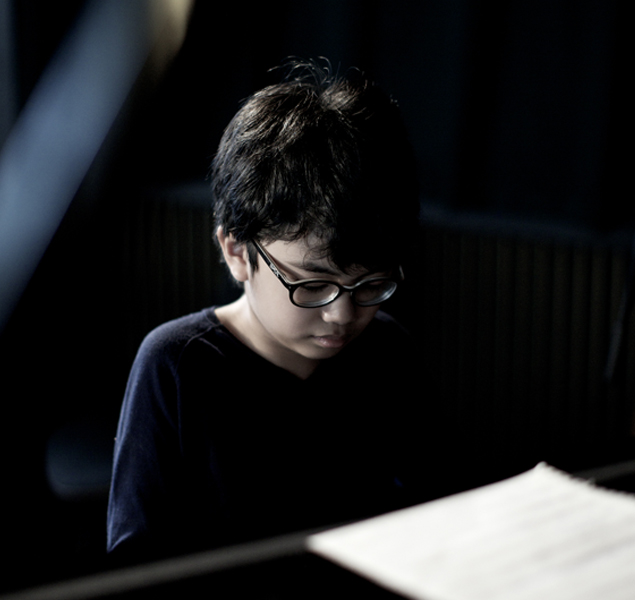 Joey Alexander is no ordinary child prodigy. The pianist's debut album, My Favorite Things, peaked at number two on Billboard's jazz chart. Not bad for a 12-year-old from Bali who taught himself a distinctly American genre by playing Thelonious Monk by ear. Washington Performing Arts programming director Samantha Pollack says kids like Joey are rare. Unlike classical music, in which technique is paramount, jazz demands mastery of complex chord structures and harmonies: "It's his creativity that sets him apart." $25.
No.21: FotoWeekDC
Multiple venues, November 7-15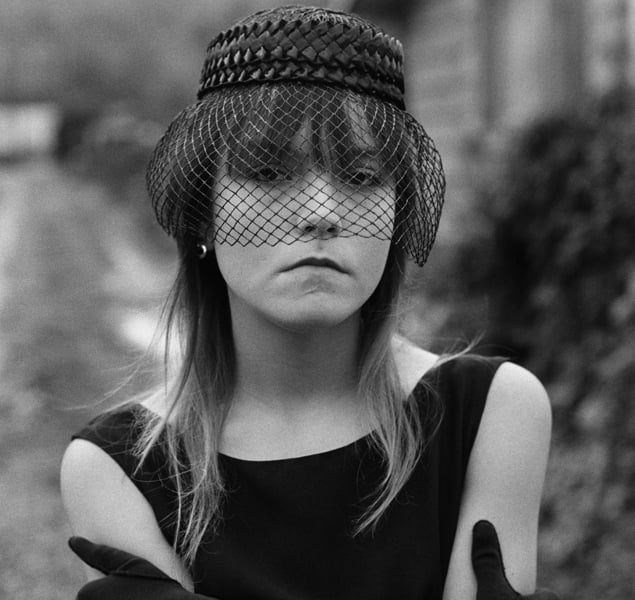 From the opening party at the former Spanish ambassador's residence to Frame by Frame, a beautifully shot documentary about photojournalism in Afghanistan, venues across the city join in a diverse celebration of photographic forms—fine art, light projection, journalism, even 3-D. This image by Mary Ellen Mark is part of "Aperture: Photographs," at PhotoWeek Central (2801 16th St., NW).
No.22: Virginia Opera: La Bohème
George Mason University's Center for the Arts, November 14-15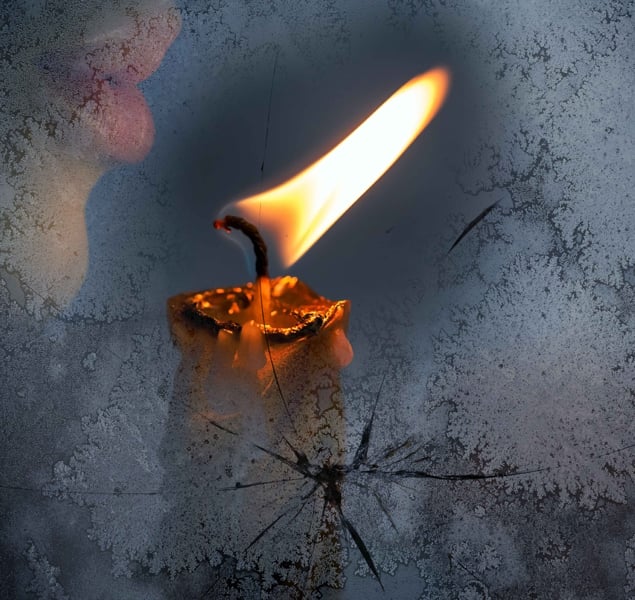 Half the fun of La Bohème is listening to the ways Puccini mimics stage action in the score: In addition to the famous themes for each of the four main characters, the notes rise like flames as Rodolfo burns his manuscript to stay warm, and Mimì's death is one of the only times the orchestra falls silent. This production features an appropriately young cast for the tale of desperate youth, including hot young conductor Adam Turner and Puerto Rican soprano Zulimar López-Hernández as saucy Musetta.
Where & When was written by Emily Codik, Andrew Beaujon, Caroline Cunningham, Meaghan Hannan Davant, Elizabeth Elving, Dean Essner, and Benjamin Freed.
See this article in our November 2015 issue of Washingtonian.