Herndon; 46 employees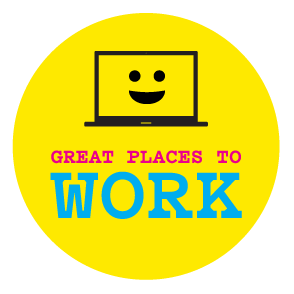 ASTi does cool, challenging work—building communications products for the training-and-simulation industry (think flight simulators). Yet the benefits are very real: profit sharing, unlimited sick leave, free weekly lunches, and use of a ski cabin in West Virginia, to name a few. The 25-year-old firm is for the self-motivated: Other than the founders, there are no managers; everyone chooses his or her own projects and is trusted to do the job. That has created a collaborative culture, including colleagues riding bikes and hiking together—with zero turnover in 2014.
Perk: Employees celebrating a tenth anniversary with ASTi get dinner for two at the Inn at Little Washington, plus a limo ride.