On Tuesday and Wednesday nights, the National Museum of African American History and Culture will show a short film on its five-story-high copper exterior walls facing 15th Street and Madison Drive, Northwest. The film, by Stanley J. Nelson and Marcia Smith, is called Commemorate and Celebrate Freedom and showcases three important facets of African American history: The end of the Civil War, the 13th Amendment, which ended legal slavery, and the Voting Rights Act.
The museum is due to open in late 2016.
I rode by the projection last night and got a couple of snaps and a short video.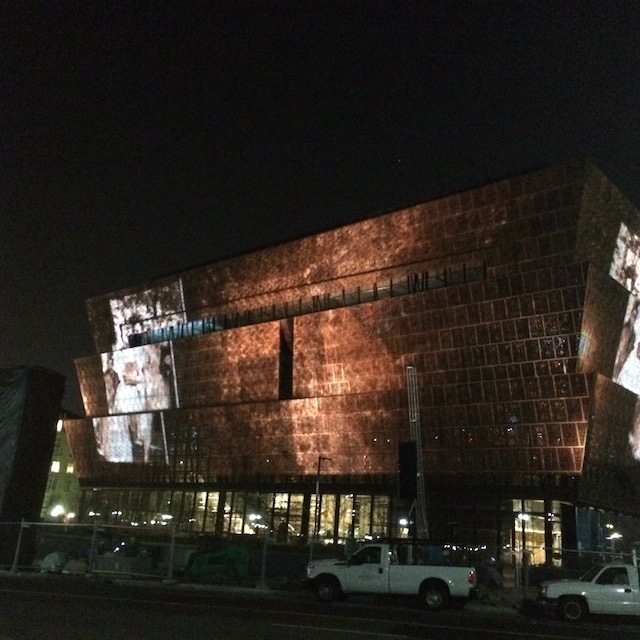 And video! pic.twitter.com/yzOXQCBc7u

— Andrew Beaujon (@abeaujon) November 17, 2015