Holiday Shopping
McLean is home to two of Washington's biggest shopping destinations: Tysons Corner Center (1961 Chain Bridge Rd.; 703-847-7300)—with anchor stores Bloomingdale's (703-556-4600) and Lord & Taylor (703-506-1156) as well as mall staples such as Forever 21 (703-442-9501) and Zara (571-633-9840)—and Tysons Galleria (2001 International Dr.; 703-827-7730), known for its luxury shops, among them Chanel (703-847-0555), David Yurman (703-245-3515), Gucci (703-506-6804), and Prada (703-245-3438), plus the high-end department stores Saks Fifth Avenue (703-761-0700) and Neiman Marcus (703-761-1600).
The later in the day, the more swarmed with holiday shoppers these neighboring malls become, so we suggest starting in the Galleria with an authentic croissant and espresso at the French import Paul (571-447-5600).
Once you've conquered (or been conquered by) the malls, you'll need more sustenance. Grab a light lunch—a Mediterranean salad or chicken soup—at the Greek eatery Nostos (8100 Boone Blvd., Vienna; 703-760-0690) or something more substantial—such as buttermilk biscuits and Yankee pot roast—at nearby Founding Farmers (1800 Tysons Blvd., McLean; 703-442-8783).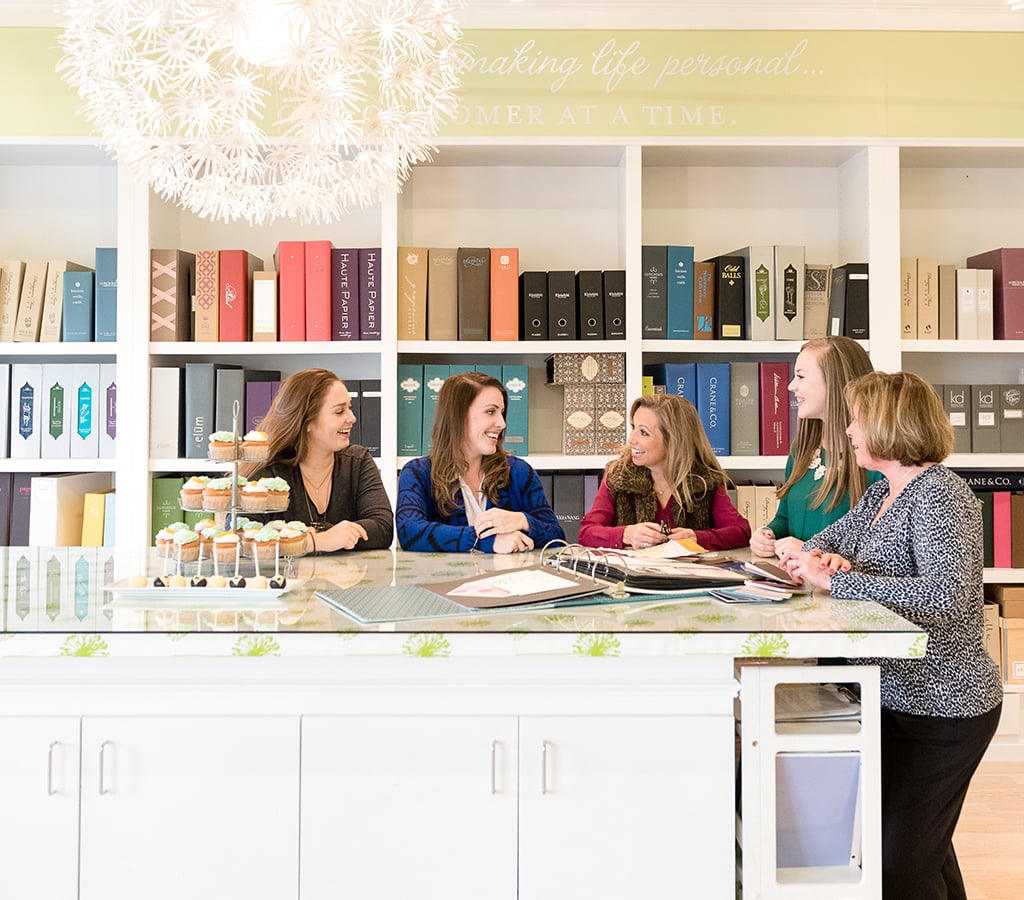 Next, head up the street to the Dandelion Patch (8455 Tyco Rd., Suite 1, Vienna; 703-319-9099) for personalized stationery—or bring your own customizable gifts, such as tote bags, to be monogrammed by the on-site embroiderer. You'll find another good stop for small gifts about ten minutes away at the Artisans in McLean (1368 Chain Bridge Rd.; 703-506-0158), which sells funky socks, handmade jewelry, and other accessories created by local craftspeople and fair-trade artists from around the world. For any type of monogrammed gift—cuff links, tote bags, barware—Preppy Pink Pony (6829 Redmond Dr., McLean; 703-556-3237) has you covered.
If you need a holiday party outfit and are in the mood to bargain-hunt, try Fashion Exchange Consignment (6663-B Old Dominion Dr., McLean; 703-760-0808), where we've spotted Tory Burch cocktail dresses and Louis Vuitton handbags in near mint condition. Just Like New (145 Church St., NW, Vienna; 703-938-8800), about a 20-minute drive away, carries a more typical assortment of secondhand clothing, but the real draw is an extensive collection of costume and fine jewelry.
Vienna's Maple Avenue is your next destination. For intimates shopping that will yield something a bit more unusual than the chain lingerie stores, try Trousseau (306 Maple Ave. W.; 703-255-3300), which also sells Tocca lotions, Moonstruck chocolates, and jewelry.
Pear Tree Cottage (130 Maple Ave. E., Vienna; 703-938-1331) is full of inspiration for the home, with a selection of bar-cart accessories, milk-glass cake stands, and '50s-era furnishings. Not quite sure what to pick? The shop also offers design services.
Pear Tree Cottage is flanked by two other home-decor shops, each stocked with vintage and antique goods. With some patience, you're sure to turn up fun finds at Vienna Bargains (132 Maple Ave. E.; 703-255-6119) and Beekman Place (126 Maple Ave. E.; 703-938-8646)—both are like attics full of furniture, porcelain, fine china, rugs, and glassware.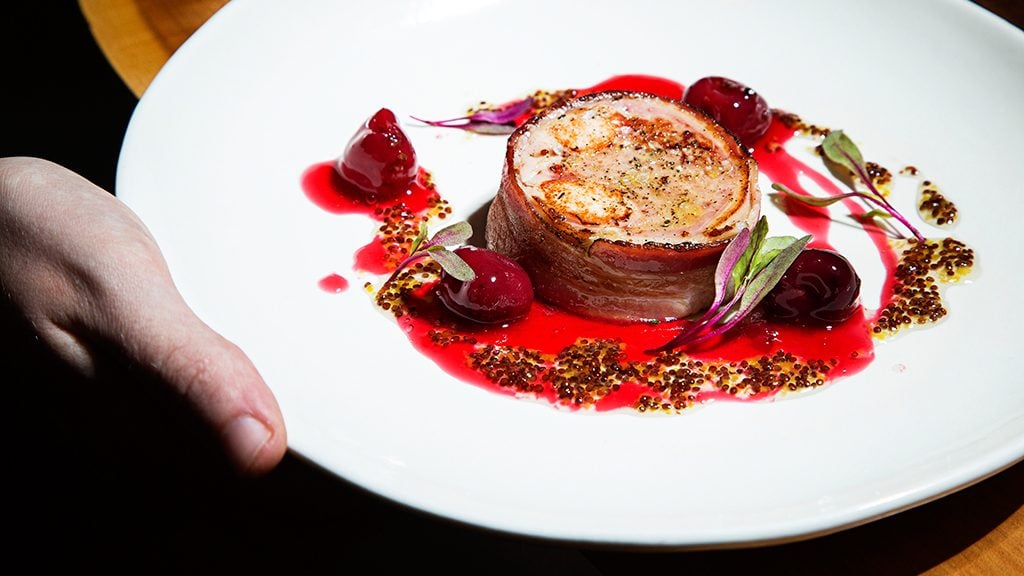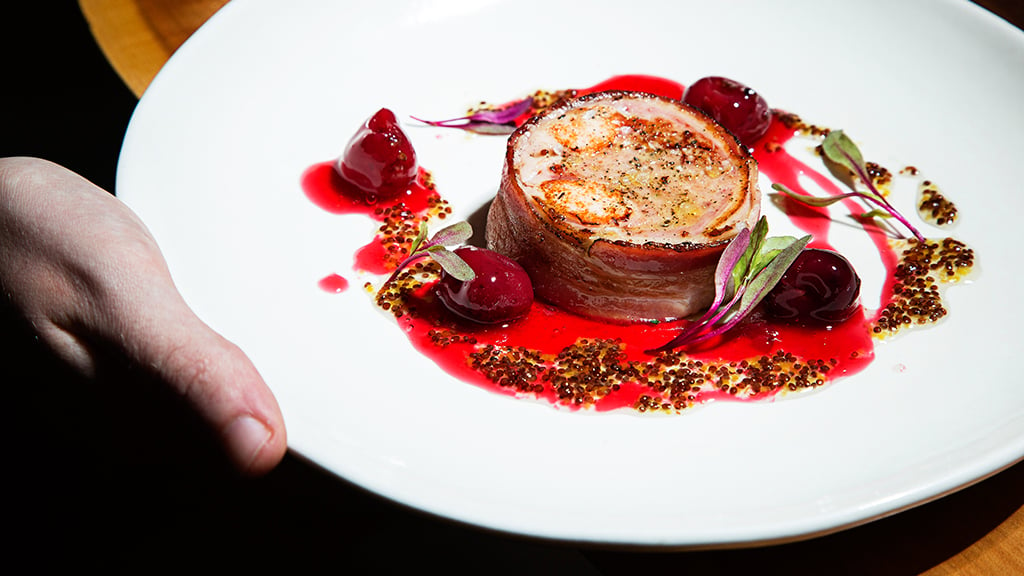 If you're ready for dinner, head to Clarity (442 Maple Ave. E.; 703-539-8400). Since opening earlier this year, the Modern American restaurant has been lauded by food critics—Washingtonian's Todd Kliman gave it 2½ stars. The menu changes daily, but you're likely to find steak, seafood, and house-made pasta.
For a lower-key end to your day, the juicy turkey burger and chopped salad at Social Burger (350 Maple Ave. W.; 703-364-5420) don't disappoint. Or stop for a pint and bar fare at newly opened Caboose Brewing Co. (520 Mill St., NE; 703-865-8580)—which also offers growlers to go, for anyone too exhausted to stick around.
Eat Globally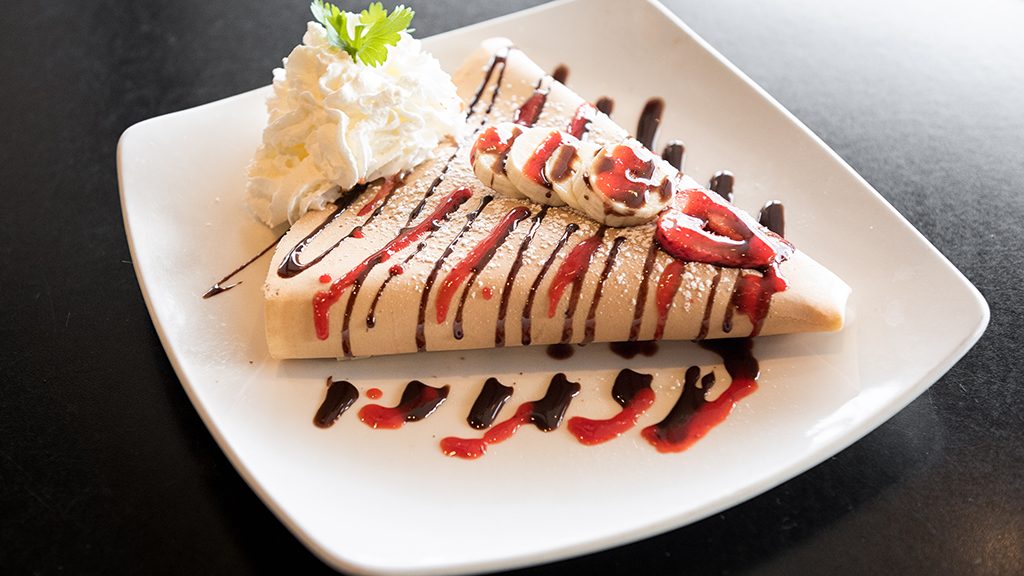 With the holidays—and houseguests—approaching, stock up on creative gourmet goods.
Start in Vienna with a cappuccino and a fresh-from-the-oven cinnamon swirl—flaky pastry dough rolled with sugar and spice—at Cenan's Bakery (122 Branch Rd., SE; 703-242-0070). The store also sells an array of Turkish jams and breads baked on-site.
Next, wander around the corner for Indian seasonings at Aditi Spice Depot (409 Maple Ave. E; 703-938-3400). You'll find the more typical—cumin and cardamom in all manner of sizes—among the harder to find, such as amchoor powder, made from dried green mango. (No, we didn't know that, either.)
Crêpe Amour (407 Maple Ave. E; 703-537-0083) sells breakfast crepes right next door to the spice shop. We also recommend a stop at Yas Bakery (137 Church St., NW; 703-242-4050). Take a box of pistachio-sprinkled treats, such as chickpea cookies and baklava, for later, then stroll across Church Street to Pure Pasty Co. (128-C Church St., NW; 703-255-7147) to pick up a savory Cornish meat-and-vegetable pie—we like the chicken masala—available frozen for home baking. If it's a sweet pie you're after, try the Pie Gourmet (507 Maple Ave. W.; 703-281-7437). But remember to order ahead if you want a whole pie, especially one of the more popular holiday flavors such as pecan or apple-cranberry, with crumb-and-pecan topping.
Once you're done browsing in Vienna, make the short drive to McLean. Grab lunch at the Persian restaurant Amoo's (6271 Old Dominion Dr.; 703-448-8500). Start with kashk-e-bademjan, a warm mix of sautéed eggplant and caramelized onions, and don't miss the koobideh—a juicy beef kebab.
Balducci's (6655 Old Dominion Dr.; 703-448-3828), a gourmet grocery chain with a big stock of cheeses and a charcuterie counter of prosciuttos and salamis, is a good spot for picking up easy-but-delicious appetizers including goat cheese to pair with Mitica fig jam, made from Pajarero figs and lemon honey.
Gourmet Basket (6829 Tennyson Dr.; 703-848-2456), a market specializing in Lebanese and other Middle Eastern fare, is also a good place to snag hors d'oeuvres. Tucked into an unassuming shopping complex, it's home to some of the area's best kibbeh, lightly fried beef-and-pomegranate-filled croquettes. You'll also find stuffed grape leaves, tabbouleh, and spicy meat pies.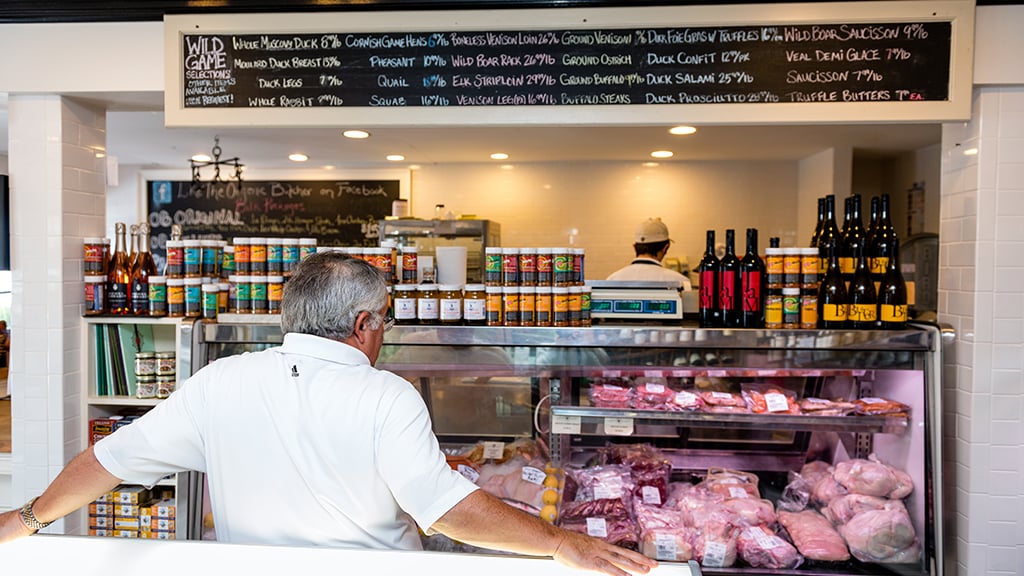 Need a main course appropriate for a family feast? Then proceed to the Organic Butcher of McLean (6712 Old Dominion Dr.; 703-790-8300), which looks like an old-fashioned English butcher shop. Its knowledgable staff sell expert cuts of humanely raised meats and game—grass-fed beef, venison, quail, wild boar—as well as seafood that comes in fresh daily. The shop also turns out house-made bangers—traditional English sausages—and "green sausages," which get their hue from a blend of organic rainbow chard, fresh garlic, and herbs.
Your final (most important?) destination is the wine store Chain Bridge Cellars (1351 Chain Bridge Rd.; 703-356-6500). The staff can help you pair bottles with the day's food finds. And if it's Friday between 3 and 7 or Saturday noon to 4, you can enjoy a free tasting.
Entertain the Kids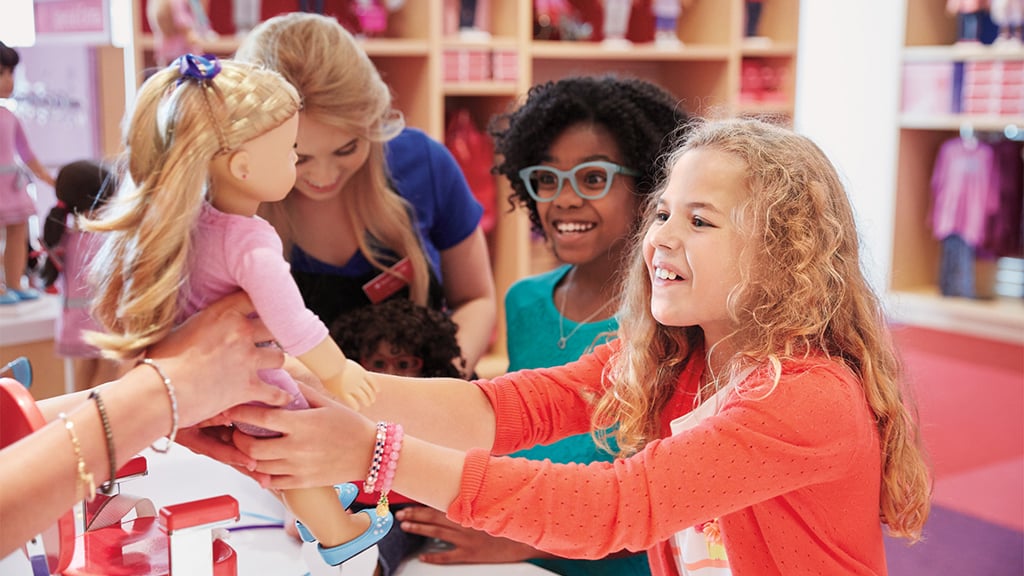 With desirable schools and warm communities, Vienna and McLean are two of Washington's most popular places for families. That means plenty of ways to spend a day with the kids, especially in December when businesses get into the holiday spirit.
Start with a big meal at McLean Family Restaurant (1321 Chain Bridge Rd., McLean; 703-356-9883), a popular spot for locals that's been serving hearty comfort food for more than four decades. The menu mixes American classics—the pancakes, which come in chocolate-chip and blueberry varieties, are a customer favorite—with options influenced by the owner's Greek heritage, such as the MFR omelet stuffed with gyro meat and feta. The place is packed nearly every morning—especially during Sunday brunch—and doesn't take reservations, so get there early to avoid a wait—it opens daily at 6:30 except for Sunday, when it opens at 7.
If it's an indoors kind of day, check out Barstons Child's Play (1382 Chain Bridge Rd., McLean; 703-448-3444). At this location of the local mini-chain, shelves are packed with toys, games, and crafts from lesser-known brands such as Yookidoo, which is harder to find at big-box stores, as well as popular makes including Lego. You'll also find a large selection of Breyer horse toys, thanks to McLean's abundance of horse enthusiasts. One line not here is American Girl, but the American Girl doll store (Tysons Corner Center; 877-247-5223) is a short drive away.
If the weather allows for outdoor time, you won't find a better place to spend it than Clemyjontri Park (6317 Georgetown Pike, McLean; 703-388-2807). The colorful two-acre playground has a maze, swings, jungle gyms, and a footrace track. The playground is built on a soft rubber surface, and the whole place is wheelchair-accessible.
A few minutes down Georgetown Pike is Claude Moore Colonial Farm (6310 Georgetown Pike, McLean; 703-442-7557), where costumed performers do real farm work and are ready to answer questions and give hands-on demonstrations. Visitors can learn 18th-century games and such activities as candle-making. The farm is open Wednesday through Sunday until December 13, when the staff marks the end of the season with a traditional "English harvest" celebration featuring singing, dancing, hot cider, and stories by the fire. Admission is $3 for adults, $2 for ages 3 to 12 (under age 3 free).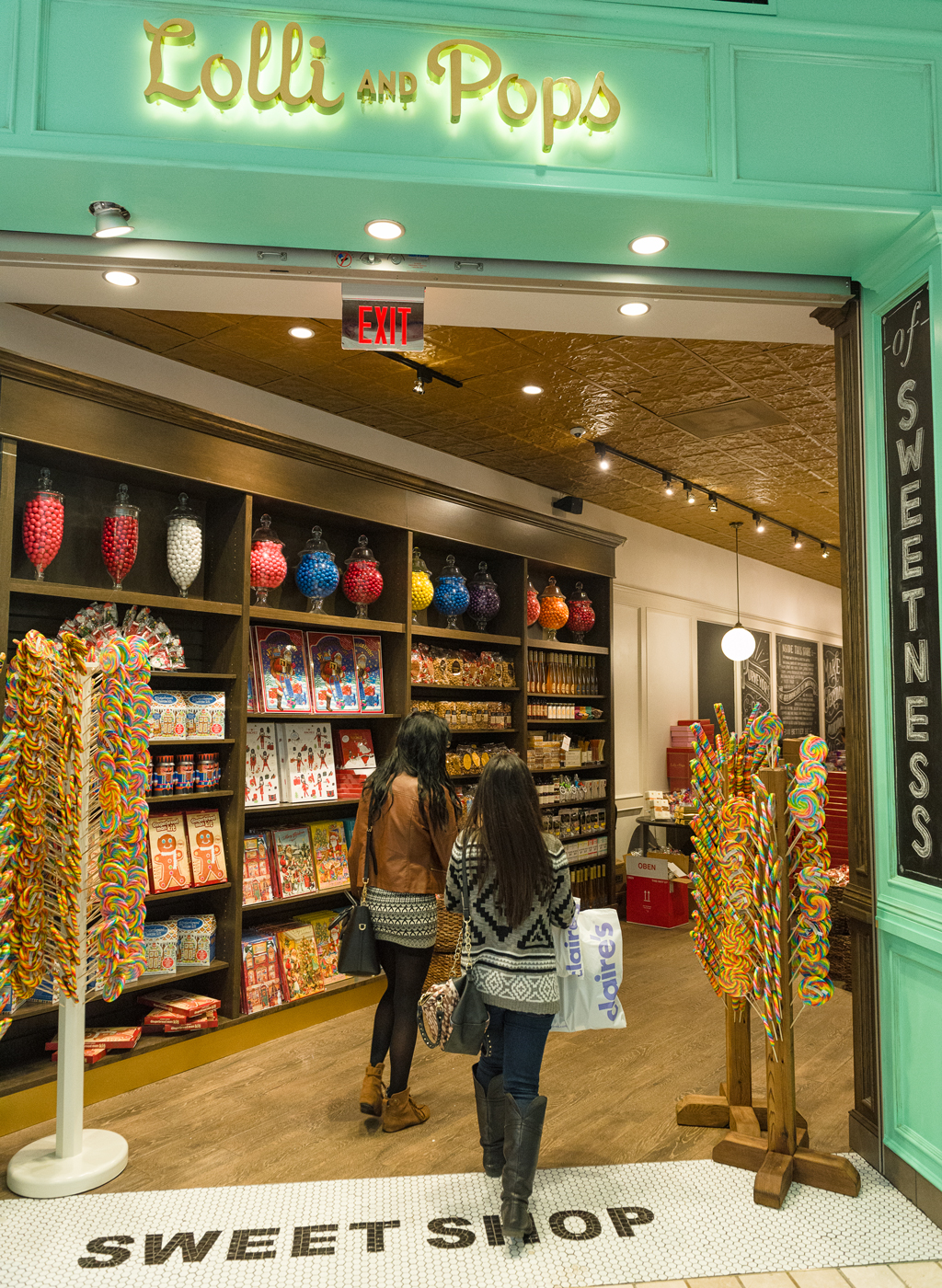 A 15-minute drive brings you to Vienna's Jammin Java (227 Maple Ave. E.; 703-255-1566). Best known as an evening hangout, the cafe opens in the morning on Thursday, Friday, and Saturday as well as some Sundays for a children's concert series. From 10:30 to 11:15, gather in front of the stage for family-friendly acts such as the Great Zucchini, a popular magician, and the musical trio Rocknoceros. Lunch specials are served for kids during shows, and parents can order from the regular menu. General admission is $5 to $10.
Learn local history while picking up stocking-stuffers at the Freeman Store and Museum (131 Church St., NE, Vienna; 703-938-5187), a Civil War building dating to 1859. The upstairs museum has rotating exhibits; downstairs is a shop stocked with knickknacks, kids' books, toys, and candy. Some products are made by Vienna artisans. On December 6 and 13, Santa is in the store.
Finish the afternoon with a quick stroll to Caffè Amouri (107 Church St., NE, Vienna; 703-938-1623) for a peppermint mocha, pumpkin-spice chai, hot chocolate, or all-natural apple cider.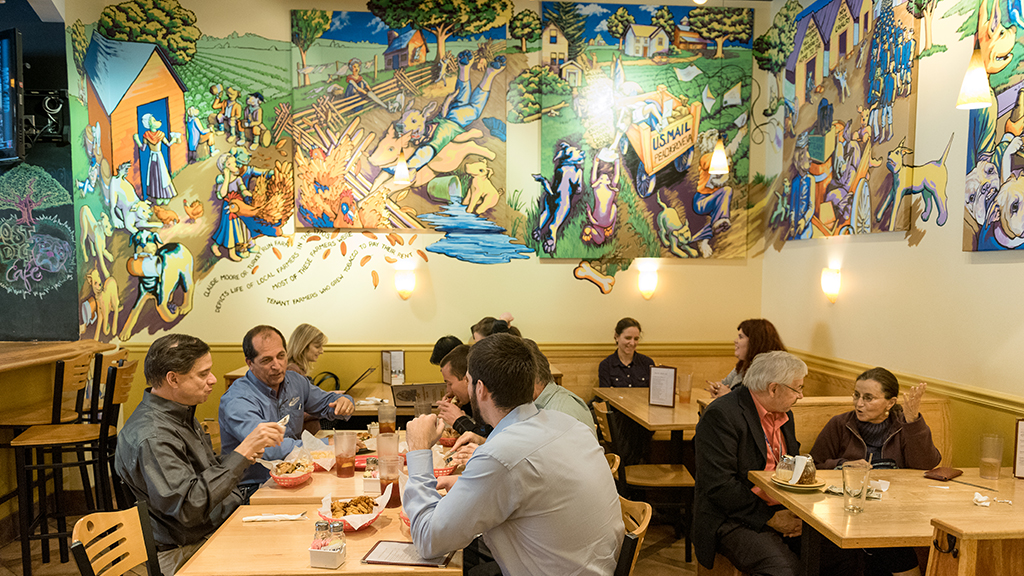 If you got a late start and still have the energy, return to McLean for something sweet—such as Harry Potter–inspired butter beer—at the retro candy shop Lolli and Pops (1961 Chain Bridge Rd., Suite 105; 703-570-6670), followed by skating at Tysons Corner Center's outdoor ice rink (1961 Chain Bridge Rd.; 703-356-1240).
For dinner, head to Lost Dog Cafe (1690-A Anderson Rd., McLean; 703-356-5678), a pizza joint that's serious about its canine theme, with murals of dogs and a "Pup's Corner" kids' menu.

This article appears in our December 2015 issue of Washingtonian.