Surveying the array of smoked meats glistening under heat lamps poised to highlight every seductive bead of surface moisture, my friend turned to me at the counter at Smokehouse Live and said, "I thought you were taking me to a barbecue place. This is meat porn."
He'd just watched one of the pitmen slice us off a couple of burnt ends, a Kansas City specialty that refers to the charred, spice-rubbed tips of a long-smoked brisket. These would be our hors d'oeuvres, palate-primers for the feast we were assembling from among this barbecue market's ten or so meats. Next came a slice of moist brisket ($20 a pound) with a bark so black that my friend worried it had been overcooked. The pitman laughed. This is actually a good thing—in fact, the best thing: proof that the cook has taken his time to develop a proper, thick exterior.
A fat link of house-made bratwurst ($7) cooked in Shiner Bock followed, along with a couple of spare ribs ($15 a pound) that sported a bark almost as black as that of the brisket. The sliced edges were blush-pink from smoke, and we didn't have to squint to see that the natural juices had been retained.
At last, the big splurge: a cut they call "Texas short ribs" ($24 a pound), a hunk of rich, somewhat fatty beef shorn from a Flintstonian rib, its exterior seasoned aggressively with coarse-ground spices and, like so much else here, smoked until it resembled cinder.
"Holy cow," my friend said, eyes agog.
"Truer words were never spoken," I said.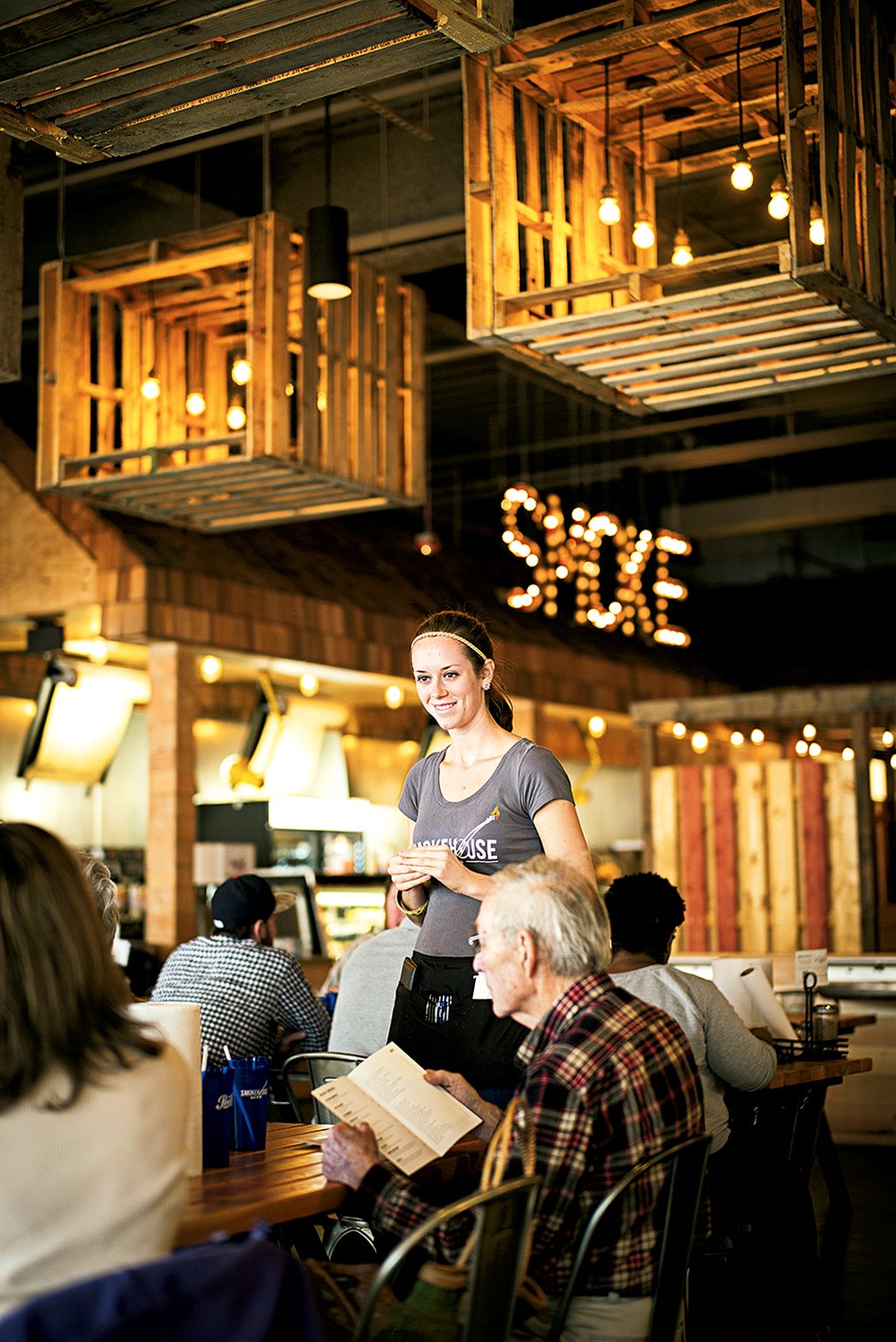 For the next hour, we made ourselves supplicants at its altar, slicing off pieces and dipping them in the various house-made sauces—though (this is the ultimate compliment) the meat didn't need them.
Washington has never been a stop on the barbecue circuit, a tour that includes Kansas City, Austin, and St. Louis and inspires bands of wolfish, often argumentative 'cue fanatics to swap tasting notes. In Smokehouse Live, however, it finally has a destination worthy of the circuit. This isn't just good barbecue—it's national-class barbecue.
As the pitmen demonstrate, there's a fanaticism for the details, and it runs throughout the operation, which evinces a care and attention that would be rare even at a fine-dining restaurant. Chef Bryan Yealy is a Culinary Institute of America graduate who speaks with the barely concealed exuberance of a weekend amateur when he holds forth about his $42,000 smokers (where meats spend up to 16 hours, at 225 degrees), his three spice rubs, and, not least, his array of sides, which are worth coming for by themselves.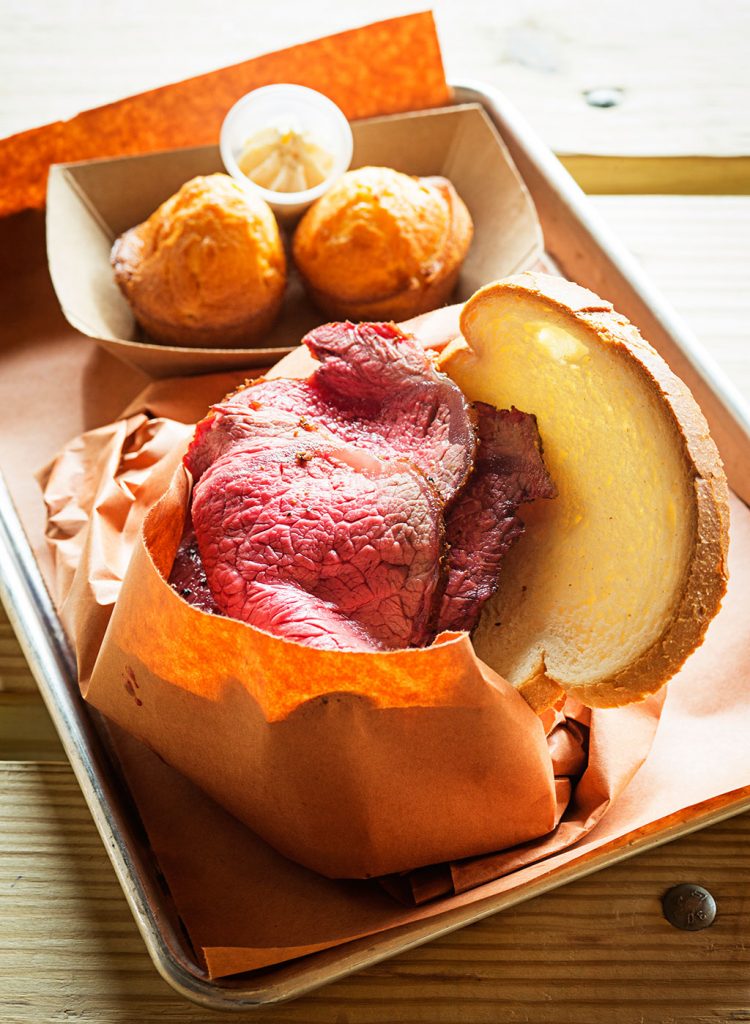 Most wouldn't be out of place in a white-tablecloth setting. The collards ($3) are pitched perfectly between porky richness and vinegary tang; the baked beans ($3.50) have the kind of complex flavor you can't rush or fake; the baked grits ($3) put you in mind of a hearty soufflé; and the whiskey pickles (75 cents), cured in barrels from Catoctin Creek distillery, are so fantastic you wish—hint, hint—he'd sell them by the jar.
Yealy's daughter, Jessika, is the pastry chef and makes a mean Key-lime pie ($6) as well as a wonderful parfait of salted-caramel custard ($6) with chocolate ganache and caramel corn that you, of course, won't have room for but will consume anyway.
A word about the name: "Live" refers to a stage set up for local and sometimes national acts—mostly roots and bluegrass bands—that play weekends and occasional weeknights, filling the airport-hangar-like space. It's a nice touch, and definitely makes for a festive night out. But the show here—sorry, bands—is the smoke.
---