Skim through Alexandria-based Joy Bythrow's Instagram feed, @MorningsLikeThese, for even two minutes, and a palpable sense of calm will wash over you. Even (or especially) if you're not a morning person, her moody assortment of rumpled sheets, steaming cups of coffee, and bundled up early walks might push you to set the alarm a little earlier so that you might slip out of bed and truly enjoy the pre-work hours.
Bythrow splits her time among a variety of creative pursuits: she works as a photographer, videographer, and digital content creator, and she works as a designer with the ladies of Sweet Root Village, a soft and dreamy photography and flowers duo also based in Old Town.
But her true specialty is spreading her love of daybreak with her 45,000 Instagram followers. So we turned to Joy to explain just how she became such a devoted early riser–and how even the grumpiest of us can find a little more zen before our first cup of coffee.
What's the first thing you do when you wake up every morning?
– I lie in bed for a few minutes, thinking and preparing myself for the day ahead. Immediately after, to the kitchen I go for coffee brewing and breakfast. This year, I've started doing some small simple stretches as soon as I get out of bed. I have a 2016 goal of stretching everyday and so far, it really makes me feel more at ease as the day begins.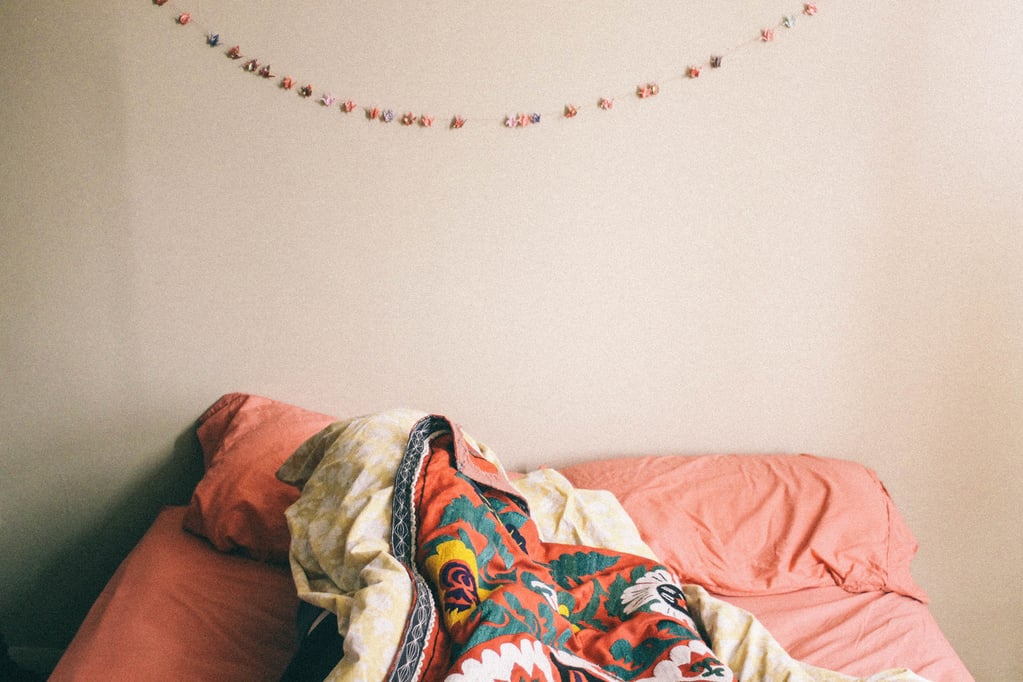 What's your breakfast routine?
– It's the exact same routine everyday. I wake up and start brewing coffee. Grinding coffee beans is the first thing I do to start the breakfast process. We drink french press everyday (we are loyal to Blanchard's Coffee in Richmond. Their Black is Black blend is my favorite) with two eggs and meat, usually bacon or sausage, often with a side of fruit. This is the everyday routine and I look forward to it every morning.
To coffee or not to coffee?
– Give me coffee or give me death. (haha) Really. I'm not implying everyone should start their morning with coffee or that I think it's even necessary to help get you going each day. It just works for me. The beauty of a morning routine is finding what works for you and sticking to it. Some days, I break up the routine by chugging a green juice before eating anything or drinking any coffee… then I simply resume my normal routine. Jrink Juicery has a green juice I'm obsessed with and it never fails to offer a nice boost.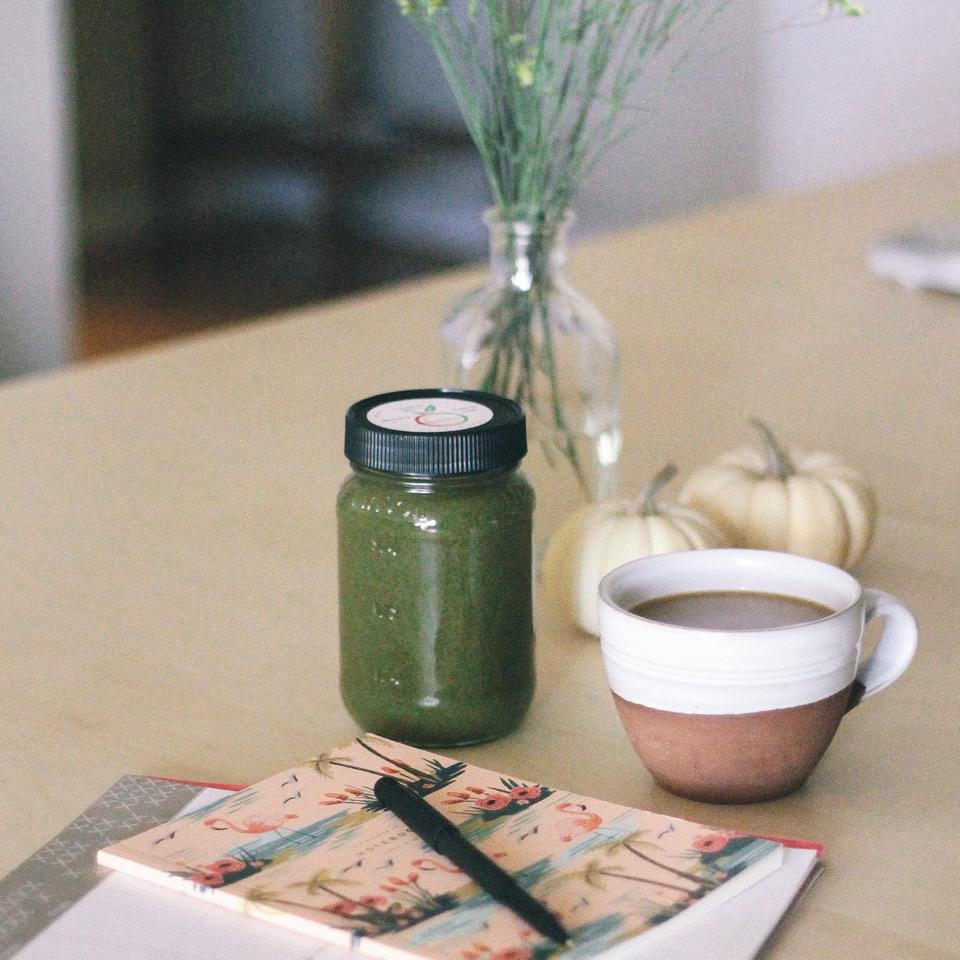 Do you make the bed every day? Why or why not?
– I do but only because if I don't, it feels like I'm leaving the house without pants on or something. I like leaving the house looking like the home I want to come home to.
What are your best practical tricks for making your mornings run smoothly?
– If you find that you're short on time in the morning, help yourself out. Make sure your dishes for breakfast are clean the night before. Choose your clothes before bed. Pack your bag for work. Do anything that needs doing the night before. Make routine your friend. That being said, I fully encourage people to shake up their daily routines and try something new. Find a favorite recipe and try new variations of it. Brew your coffee a different way. I KNOW you're struggling to find time, I get it–most Washingtonians are busy. You don't have time to cook most mornings and quite frankly, you don't have to… but I do encourage you to find a routine. Oh, and EAT YOUR BREAKFAST.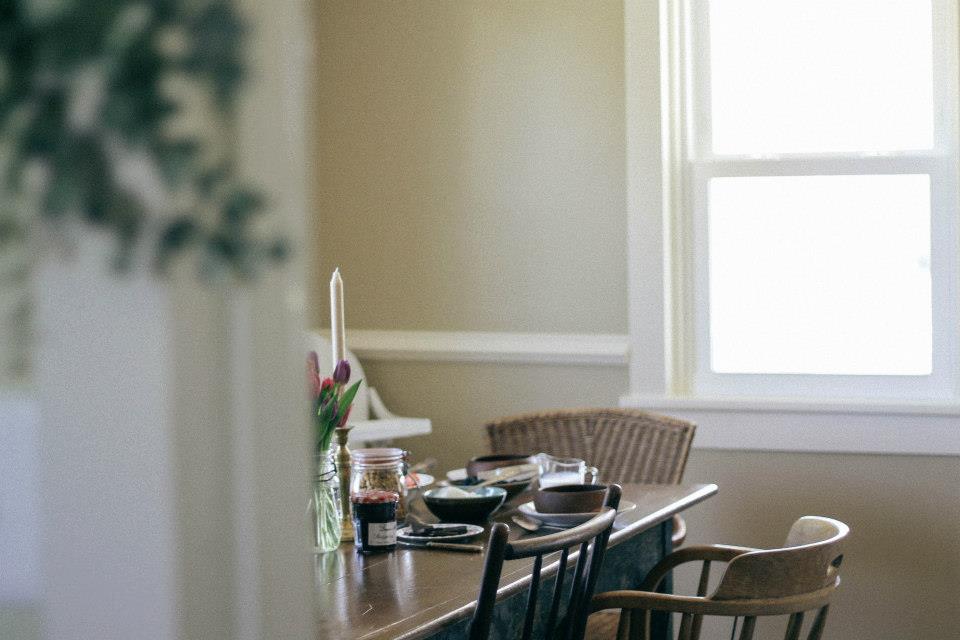 You obviously have a real thing for mornings. What makes the morning so special to you?
– There is something about them that just works for me. I'm not a night person… if anything, I'm tired by 9 o'clock most days. I like the slow process of winding down each night, reading in bed and relaxing. I try to take that slow approach into mornings, as well… but there's just something about the pretty morning light that is way more appealing to me. Mornings feel hopeful and I like the feeling of having something new. Each day is an opportunity.
What are some of your favorite ways to keep the morning relaxing and enjoyable, rather than having it feel rushed and chaotic?
– These days, life feels way less rushed because I control how my day begins. I do what I want each morning. I wake up when my alarm rings just like anyone else, but I also set it earlier so I have more time for me. Waking up earlier, despite unpopular opinion, can feel so good. I allow myself 20 minutes of just sit-and-do-nothing time with my cup of coffee. Every day. It slows things down.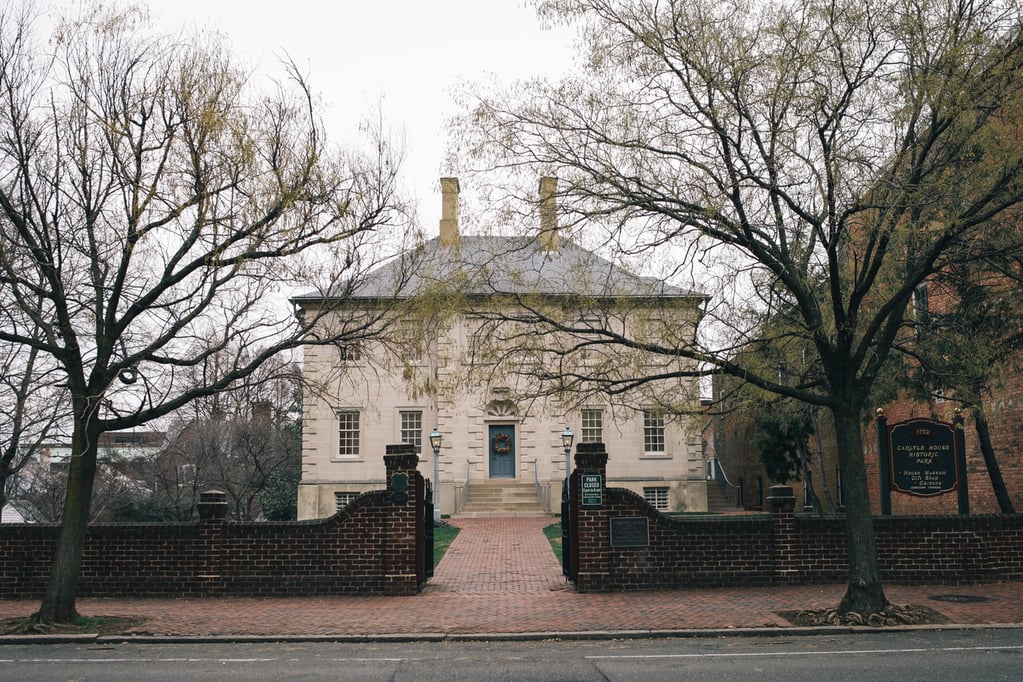 How can a morning hater become a morning lover?
– Find your favorite things and introduce them into your life each morning. Get excited about a new brand of coffee, a new way to cook your eggs, a new spot to buy a breakfast sandwich, a new book you're reading. Invite your friends over for breakfast on the weekend. Task yourself to actually DO things in the morning other than wake up and rush out the door. These valuable hours and what you do with them make a world of difference. Shake things up.