Once you've grocery shopped, put fresh batteries in the flashlights, and turned up the heat, it's time to think about ways to make your house cozy for the impending storm. We've all seen the Instagrams: steaming cups of tea left on the sills of frosty windows, cable-knit blanket cocoons, socks toasting in front of the fire. We can't help you with that last one unless you're architecturally blessed, but you're going to be stuck inside for the next 36-72 hours, so you might as well act out some of those darling photos. Here, 7 tips for living out your Instagram-inspired snowstorm fantasies.
1. Do a quick cleaning up.
If you're going to be inside all weekend (with the exception of a few hours spent ambling through the snow), you'll want your house to feel calm and serene. So take 15 minutes in each room to first pick up any items that belong elsewhere, and then do a quick tidy. Don't worry about actually cleaning–unless you're in the mood–instead, this is about restoring visual order.
2.Pull a chair up by the window.
It's worth taking the time to rearrange your furniture a bit if you want to have the best seat in the house to watch the flakes fall. Pin back the curtains, grab a comfy chair, and arrange it so your view looks out the window.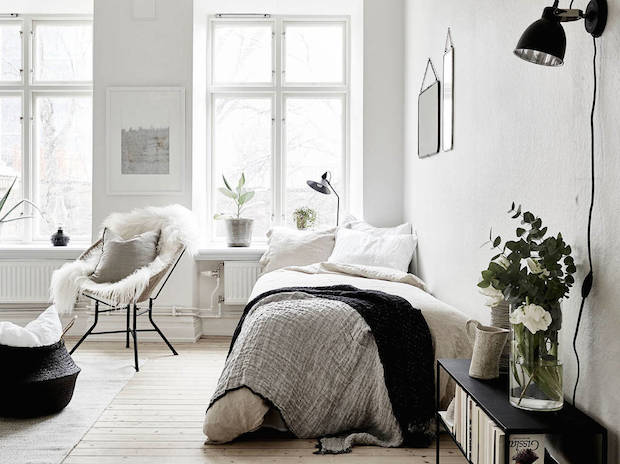 3. Have multiple hot beverage options on hand.
Your morning coffee won't get you through a whole day of snow gazing, so stock up on some decaffeinated herbal teas, hot cocoa mix, wine to mull, and apple cider. As the day turns to dark, feel free to slip a little bourbon in there.
4. Put clean sheets–and an extra snuggly blanket–on the bed.
Crisp sheets feel good in any weather, and a well-tucked bed piled with your favorite blankets will feel especially alluring while the flakes fall. If you're feeling really inspired, turn your heating pad into a slapdash bed warmer. Just slide the pad down into the sheets for a few minutes, warming things up before you get in. (But don't forget to monitor things carefully, and turn the pad off when you get into bed to avoid the risk of fire.)
5. Create a reading pile.
There must be at least a half dozen magazines and a few good novels lying around that you've been meaning to get to. Tidy them all into a little pile to give yourself some options (and a photo opportunity). Stack that pile next to your chair, position your hot beverage nearby, and dig in.
 6. Build a nook.
All you need is a cozy corner, an assortment of pillows and throws, and access to a power outlet (so you can keep your laptop charged while you binge watch Empire, obviously). The key to good nook is plenty of smooshy pillows to fold into whatever shape is comfortable and, if you have a sheepskin, laying one down for optimal snuggling.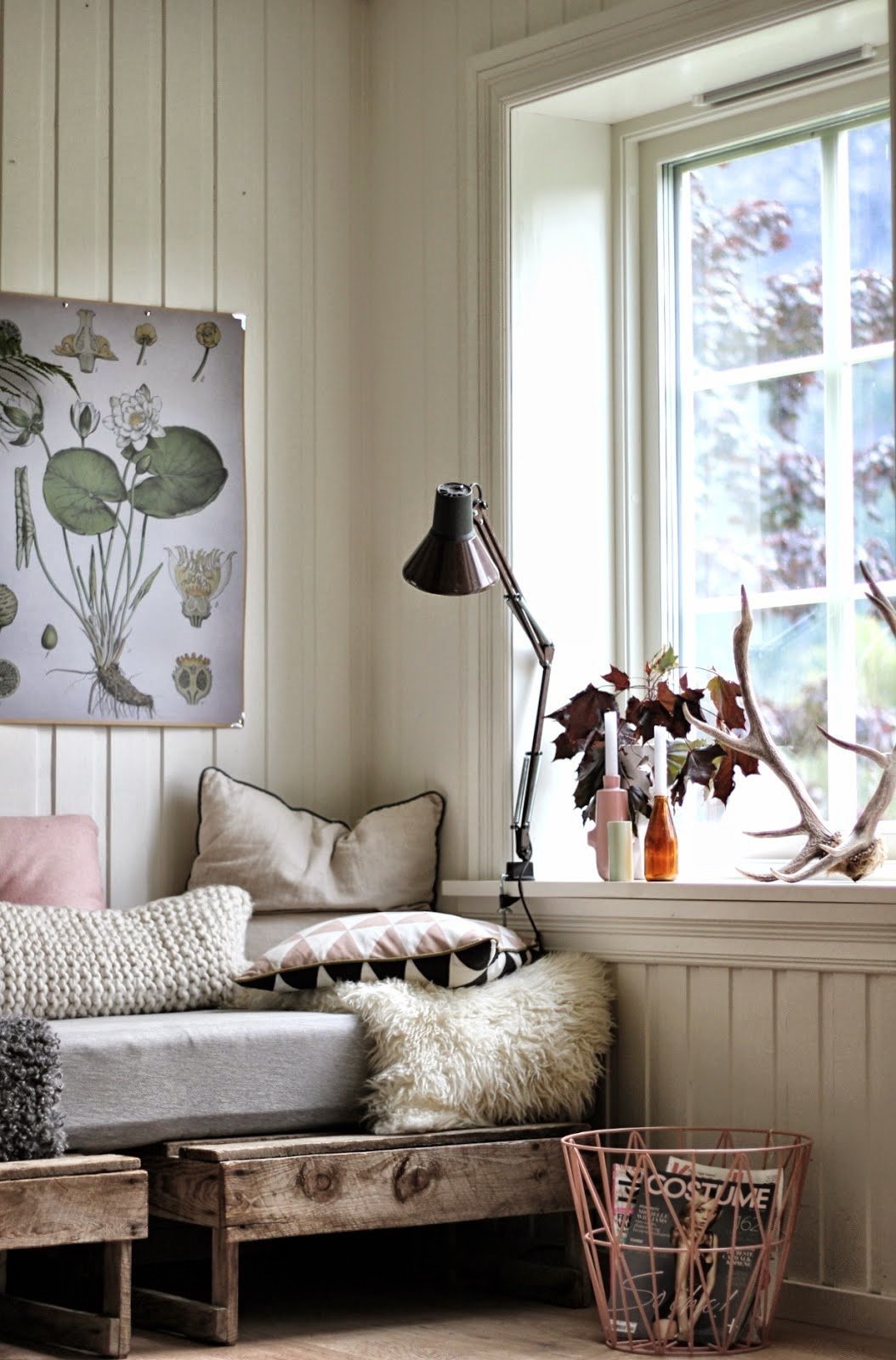 7. Prep your tub for a soak.
You've surely stowed away dozens of samples of bath salts and scrubs over the years. Now's the time to break them out, line them up along the edges of the tub, and fill it on up. Put on a mask, grab a novel, and step in for a nice long soak. (But be sure to apply lotion after. Hot water can dry out skin.)
And, of course, stay safe. The CDC's Preparedness Checklist has all the info you need to prepare for winter weather.