THURSDAY, JANUARY 28
COMEDY: If you've never felt like a Carrie, a Miranda, a Samantha, or a Charlotte, you'll probably feel a kinship with the hilarious ladies of Awkward Sex… and the City. Head over to the Black Cat and listen to these New York-based comedians regale you with awkward and uncomfortable intimate experiences. $12, 9 PM. 
MUSIC: It's going to be a raucous dance party when Coup Sauvage and the Snips bring their politically-charged Motown-meets-electro-punk sound to Capital Fringe. The group has been getting much-deserved attention for their debut EP Psalms From Ward 9; JD Samson of Le Tigre and MEN even remixed "(Don't Touch My) Hair."
FRIDAY, JANUARY 29
EAT: After being snowed in for nearly a week, it's safe to say we've all depleted our food rations at home. Luckily, Alexandria's Winter Restaurant Week begins on Friday, running until February 7. Enjoy lunch specials, a three-course dinner for $35, or a dinner for two in some of the city's most popular restaurants, including Columbia Firehouse and Brabo Tasting Room.
MOVIE: The Evil Dead, Sam Raimi's campy horror flick that solidified Bruce Campbell's notoriety as a zombie hunter with a Boomstick, is E Street Cinema's midnight movie offering. If you're curious how such a gory, over-the-top flick got made, here's a bit of trivia: in 1979, Campbell, Raimi and another friend raised $350,000 to produce the film. $10, 11:59 PM.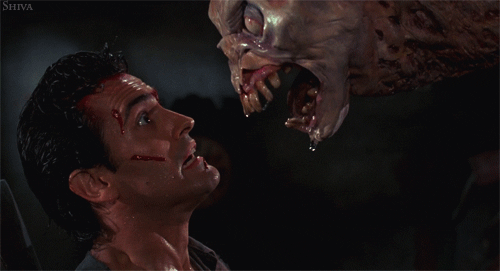 SATURDAY, JANUARY 30
CHINESE NEW YEAR: The Smithsonian American Art Museum gets into the Chinese New Year spirit a little early (the official day is February 8) with a Chinese New Year Family Festival. Enjoy equal parts fun and educational activities including traditional paper cutting, painting, and sculpting, calligraphy demonstrations, lantern making, and the chance to check out Bei Bei on the Panda Cam. Free, 11:30 AM.  
FESTIVAL: After ironically getting delayed because of the snow, Ice Yards at Navy Yard is back on. Expect boozy snow cones, ice sculptures, a fire pit, live music and more (contained) snowy fun. $10, 2 PM. 
DANCE: It doesn't matter if the only do-si-doing you've ever experienced is with eating the Girl Scout Cookie. Square dancers of all ability are invited to St. Stephen's Church for a night of swinging your partner 'round and 'round with the DC Square Dance Collective. Admission for the event goes toward helping fund renovations for the church, a mainstay in the local creative community. $5, 8 PM. 
SUNDAY, JANUARY 31
ART FILM AND DISCUSSION: The Hirshhorn Museum and Sculpture Garden expands on its surrealist exhibit with a showing of Pure Man Ray: an experimental film from avant visual artist Man Ray. Afterwards, the work will be dissected and discussed by scholar Karen Yasinsky. Free, 3 PM. 
RECORDS: More than 40 record dealers from across the East Coast will be bringing their musical wares to Penn Social for DC Record Fair – Winter Edition. Audiophiles can find pretty much all music under the sun here; the festival boasts that it has everything "from dollar bin miracles to holy grails and in between." $5, 11 AM.