The height of any cultural figure's career is undoubtedly a guest appearance on The Simpsons, and in the episode that will air Sunday, NPR Music impresario Bob Boilen will get his turn in chinless yellow. The All Songs Considered host will appear as a version of himself in "Gal of Constant Sorrow," in which the Simpson family takes in a homeless woman who is also a gifted folk singer. (It's the 27th season, folks.)
Boilen, who recorded his lines last August, revealed his guest spot in a post Thursday on NPR's website, describing it as a capstone in what he says is a "good year." (And it's only February!) In Sunday's Simpsons episode, Boilen appears as the host of a folk and country show on Springfield's public-radio station.
"I'm hosting an NPR music show but it's not All Songs Considered it's called 'Mountain Trax,' " Boilen tells Washingtonian, "so it's me, but it's not me."
Boilen also says that despite all his accomplishments in nearly three decades at NPR—directing All Things Considered, creating the network's first podcast, curating Tiny Desk Concerts—The Simpsons is now what impresses people most, saying that "all those things seem nice and all to most people but when I mentioned The Simpsons, jaws drop."
While Boilen's Springfieldian likeness is spot-on, he says the animators missed one thing: "I only wish they'd drawn me with a bolo tie."
An appearance on The Simpsons is surely brag-worthy in any workplace, but Boilen is far from the first NPR personality to appear on Fox's interminable animated sitcom. By my count, he's the sixth, following Terry Gross, Will Shortz, Robert Siegel, Peter Sagal, and Carl Kasell. Here they are:
Terry Gross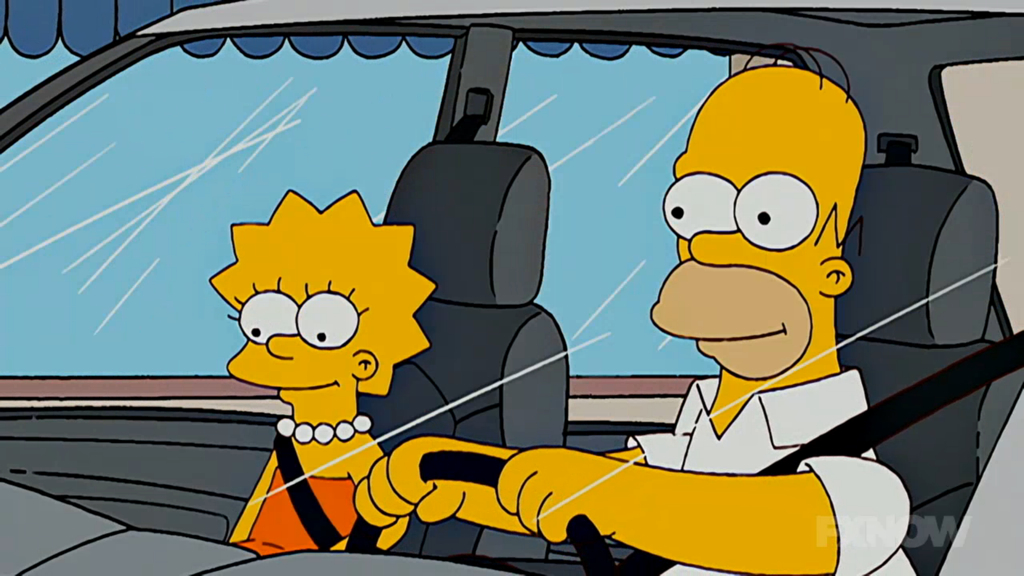 The Fresh Air host lent only her voice to the 19th-season episode "The Debarted" for a cameo in which Homer and Lisa test-drive a car that appeals to Lisa's crunchy sensibilities. "This radio lets me contribute directly to NPR," Lisa says, to which, Gross responds: "This is Terry Gross from NPR, saying 'Thank You!' Now Back to our 1987 interview with Senator Alan Cranston."
Will Shortz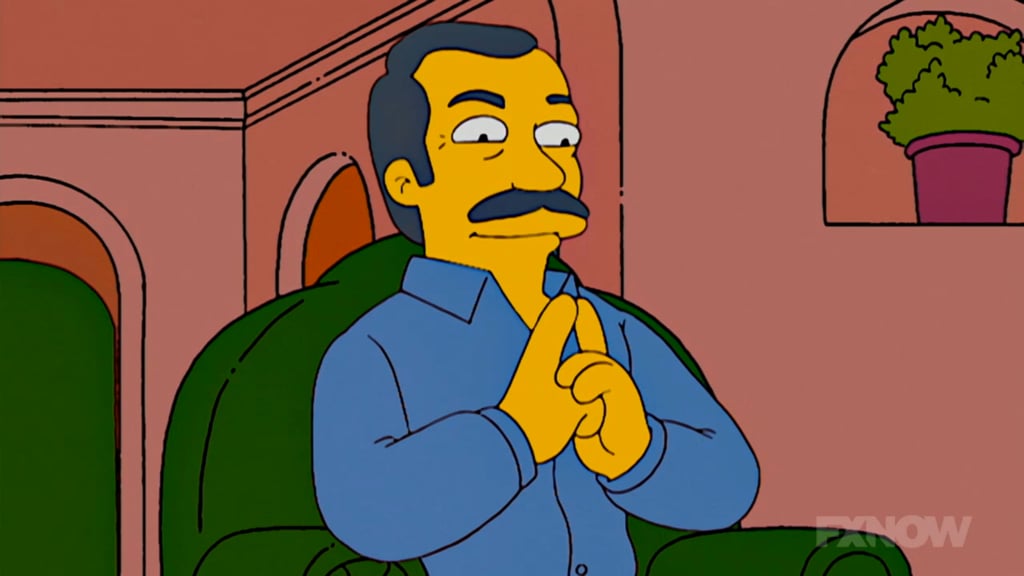 Weekend Edition's puzzle master, technically appearing in the guise of his day job as the New York Times's imperious crossword editor, showed up at the end of Season 20's "Homer and Lisa Exchange Cross Words" to help patch a rift between Homer and Lisa after he bets against her in a crossword contest. Homer's apology, which came hidden in a Times Magazine crossword, appeared in the real world on November 16, 2008, when the episode first aired.
Peter Sagal and Carl Kasell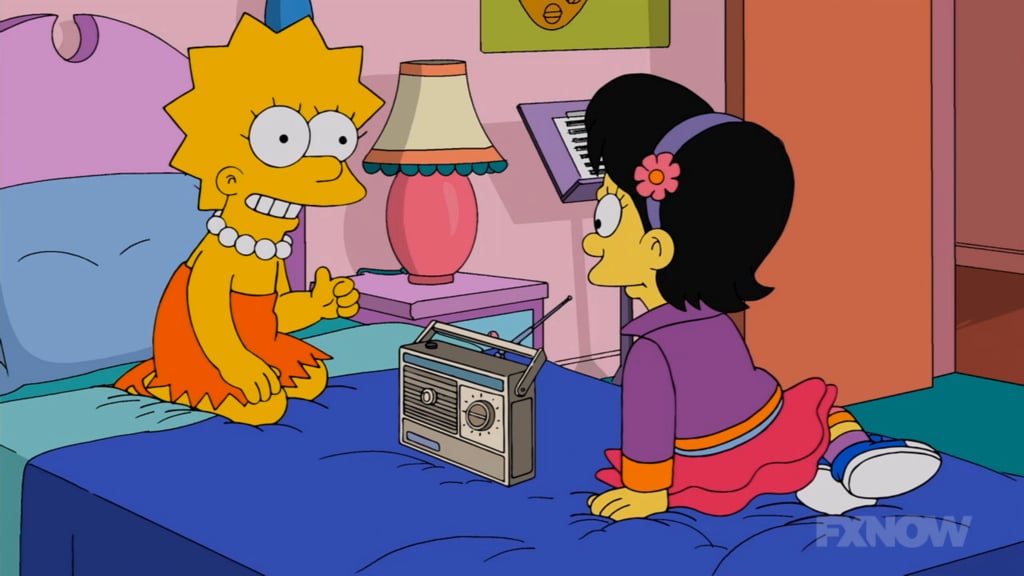 Another Lisa-related NPR cameo, the host and scorekeeper emeritus of Wait Wait…Don't Tell Me! had voices-only guest roles in the 25th-season episode "Pay Pal" for a scene in which Lisa and a friend listen to public radio.
Robert Siegel
When Mr. Burns is caught operating an illegal fracking operation, the All Things Considered anchor shows up to inform him that his mansion has been repossessed and converted into an NPR broadcasting facility, the worst nightmare for any evil, centenarian tycoon.
Ira Glass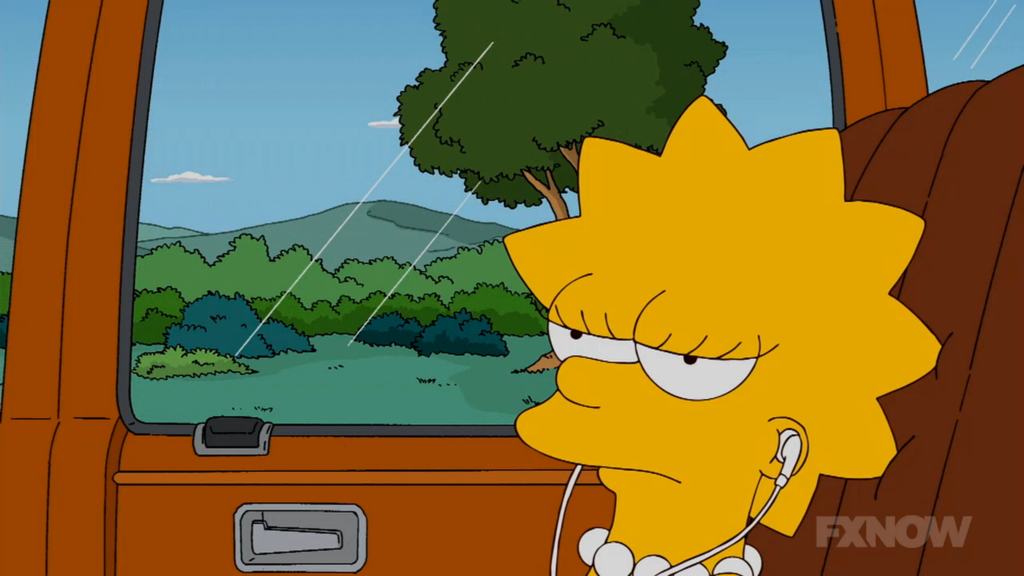 This American Life is not an NPR production, but Ira Glass's vocal cameo in Season 22's "Elementary School Musical" is included here because many listeners assume that any public-radio broadcast is an NPR joint and would expect to see it here, even though This American Life has never been distributed by NPR. It ran for years under the Public Radio International banner before self-distributing through the Public Radio Exchange. A public-broadcasting pedant like Lisa Simpson would understand.