Sushi Ogawa opened quietly earlier this month, but a subtle debut isn't reflective of the excitement surrounding the arrival of chef  Minoru Ogawa's new restaurant. The team is also behind Sushi Capitol, which has been turning out some of DC's best Japanese fare since opening in 2013.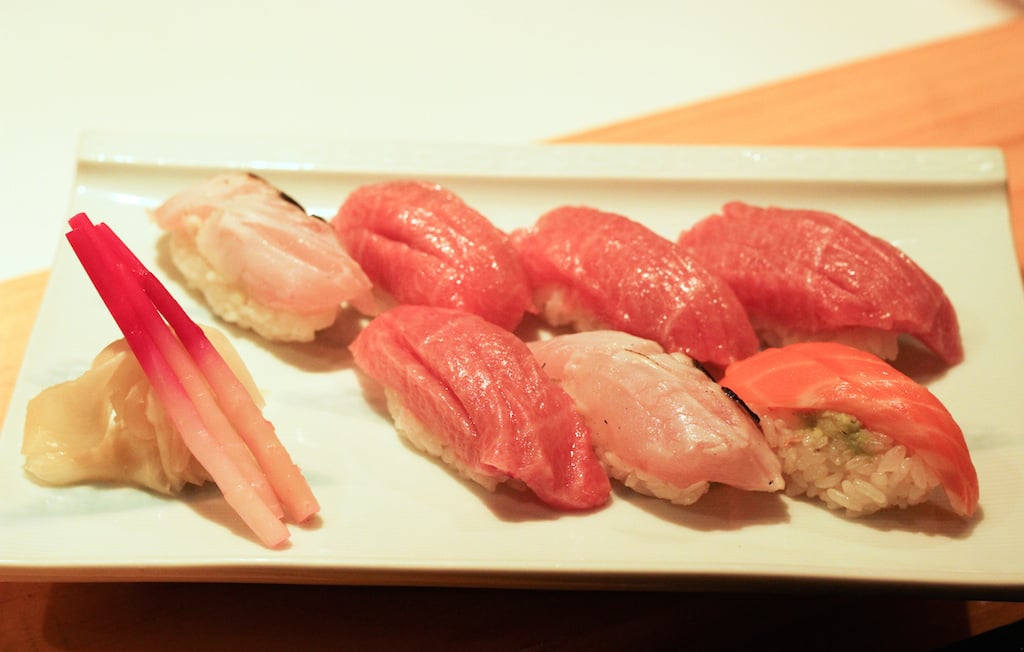 Though Sushi Capitol's offerings run ambitious—we're fans of the tiny, crunchy whole crabs—the restaurant was always meant to be a more casual neighborhood spot. Think of the recent venture as its finer-dining sibling. General manager Can Yurdagul says the team intentionally created an intimate space when they took over the lease from Pines of Florence, transforming a 75-seat operation into a restaurant for just 34 guests, divided into four rooms: a 16-seat dining room, two private party areas, and a seven-seat sushi counter for omakase tastings. All are available for reservations.
Chef Ogawa ran the sushi programs at every Mandarin Oriental on the East Coast prior to opening his own restaurant, and cultivated connections and purveyors over two decades. The evidence is on the menu. Between 25 and 30 varieties of seasonal fish and shellfish are showcased each day, appearing in nigiri, sashimi, and small dishes such as grilled pomfret jaw or soft-boiled octopus with daikon. The best way to experience the ocean's range is in the omakase menu at the sushi counter, where you can watch the chef's prepare the feast, starting at $80 per person. There's also a $60 prix-fixe tasting available in the dining room, as well as a-la-carte options.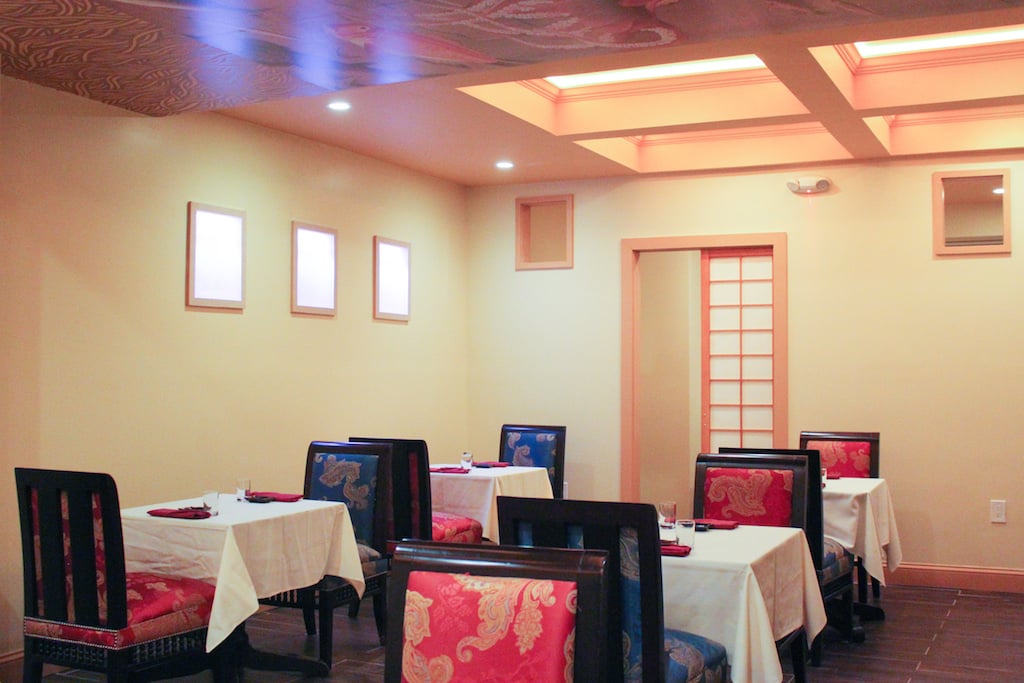 Though the beverage program is still in the process of expanding, look for sakes from smaller, less-common producers, craft beers, Japanese whiskeys, and other drinks that pair well with the seafood. Yurdagul hopes to add more wines and cocktails by the summer, but we wouldn't wait that long for a visit–if Sushi Ogawa is anything like its sibling, reservations will be in demand.
Sushi Ogawa. 2100 Connecticut Ave., NW; 202-813-9715. Open Monday through Saturday, 5 to 10:30. Closed Sundays.