UPDATE: AC/DC has postponed their DC show at the Verizon Center on March 17. Lead singer Brian Johnson was recommended by doctors to stop the "Rock or Bust" tour or risk complete hearing loss. The show will be rescheduled later in the year, likely without Johnson. 
Arthur M. Sackler Gallery, March 5–January 29, 2017
This show turns the Sackler into an immersive exhibit inspired by the old city of Kabul. After decades of conflict, the market fell to ruin, and now the charity Turquoise Mountain has charged itself with rebuilding Kabul into the diverse and vibrant community it once was. You'll walk through a bustling Central Asian market filled with exquisite jewelry and woodwork, handmade ceramics, and other art, crafts, and goods.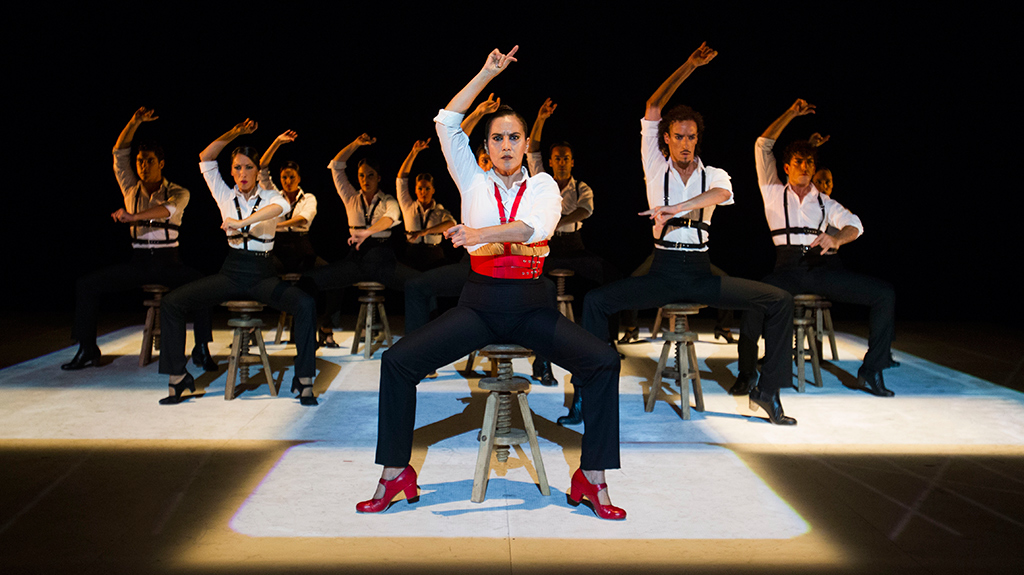 Lisner Auditorium; March 8, 12, 18, and 19
Lisner's Flamenco Festival is an annual reminder that Washington's dreary winter will soon end. This year's highlights include dazzling modern from Rocío Molina and the Ballet Flamenco de Andalucía, whose director, Rafaela Carrasco (above), wrings thunder from hand claps and heel strikes. $25 to $65.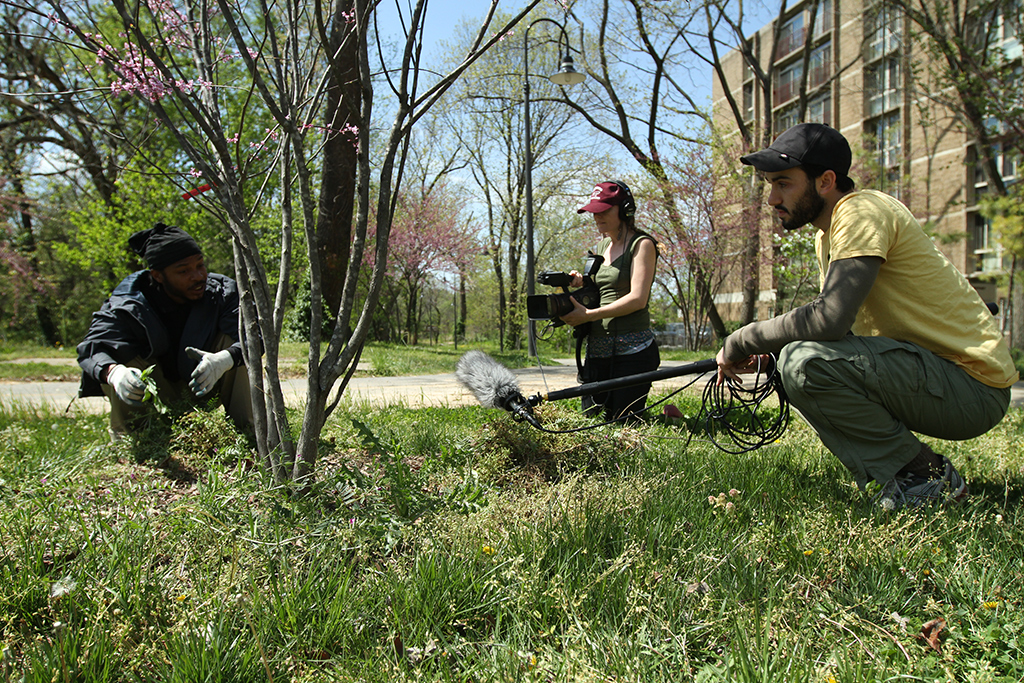 Various venues, March 15–26
The documentary City of Trees chronicles the lives of people caught up in the Green Corps, which started with federal stimulus funds to create jobs and change lives. Filmmakers Brandon and Lance Kramer grew up in Washington, and their first feature gets a double premiere March 16 and 23 at the Environmental Film Festival (free to $30). Writer David Taylor spoke with the brothers.
Q. Your film crosses two worlds in DC. How did it come about?
A. Lance Kramer: We were working in the same building as Washington Parks & People. On a whim, we made a short film about the Green Corps's first project, called Community Harvest,about the transformation of this vacant alley into a community garden. Through that, we got to know Steve Coleman, the leader of the Green Corps, and Charles Holcomb, the trainee who eventually became a Green Corps team leader. We became fascinated that the change being attempted in people's lives was much more complicated and messy than the change happening in the landscape. So we looked at the training of the trainees, and next put the camera in their hands.
A. Brandon Kramer: We saw that we had a window into a small nonprofit that was handed a large stimulus grant to take on this ambitious goal of training hundreds of DC residents in urban forestry.
Q. When did you two realize you could work together?
A. Brandon: We both came back to DC for our grandfather's funeral. He'd had a butcher shop in Union Market, started by our great-grandfather, called Kramer & Sons. It's like our grandfather's last gift to us was creating an opportunity for us to come together at the exact right moment.
Q. I gather the local premiere will be unusual. What do you hope it will do?
A. Lance: We didn't want a situation where it's showing only, say, in Dupont Circle. We wanted to be sure the community portrayed in this film has the same access to the story as anyone else. There will be two events, at least—one at the Carnegie Institution for Science near Dupont Circle (March 16, $10) and one at THEARC, a newer cultural center in the heart of Ward 8 (March 23, free).
Brandon: Our production company is here in the city, almost all the crew live in the city, and all the participants live in the city. The premiere will be unique in that if you turn left and right in your seat, chances are someone on either side of you worked on the film in some capacity or was touched by the story or was in the film.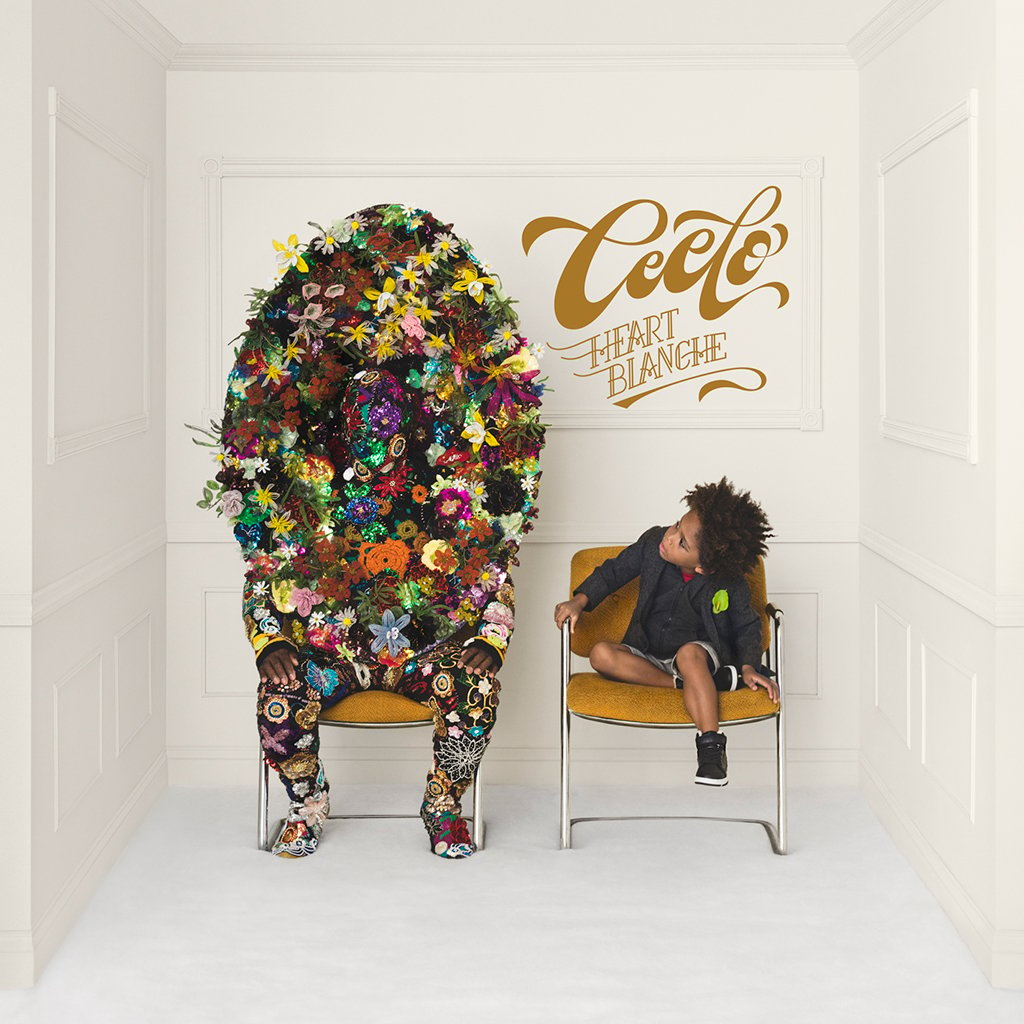 Howard Theatre, March 1
With a career punctuated by bizarre stunts such as his Liberace-inspired Las Vegas residency and a series of icky tweets about rape, it's sometimes hard to remember that CeeLo Green also sang and cowrote the Gnarls Barkley track "Crazy," was a founding member of the Atlanta hip-hop group Goodie Mob, and gave us pop music's best vengeance anthem in "F–k You." Our advice: Use this appearance to reminisce about the good parts of his career. $34.50 to $75.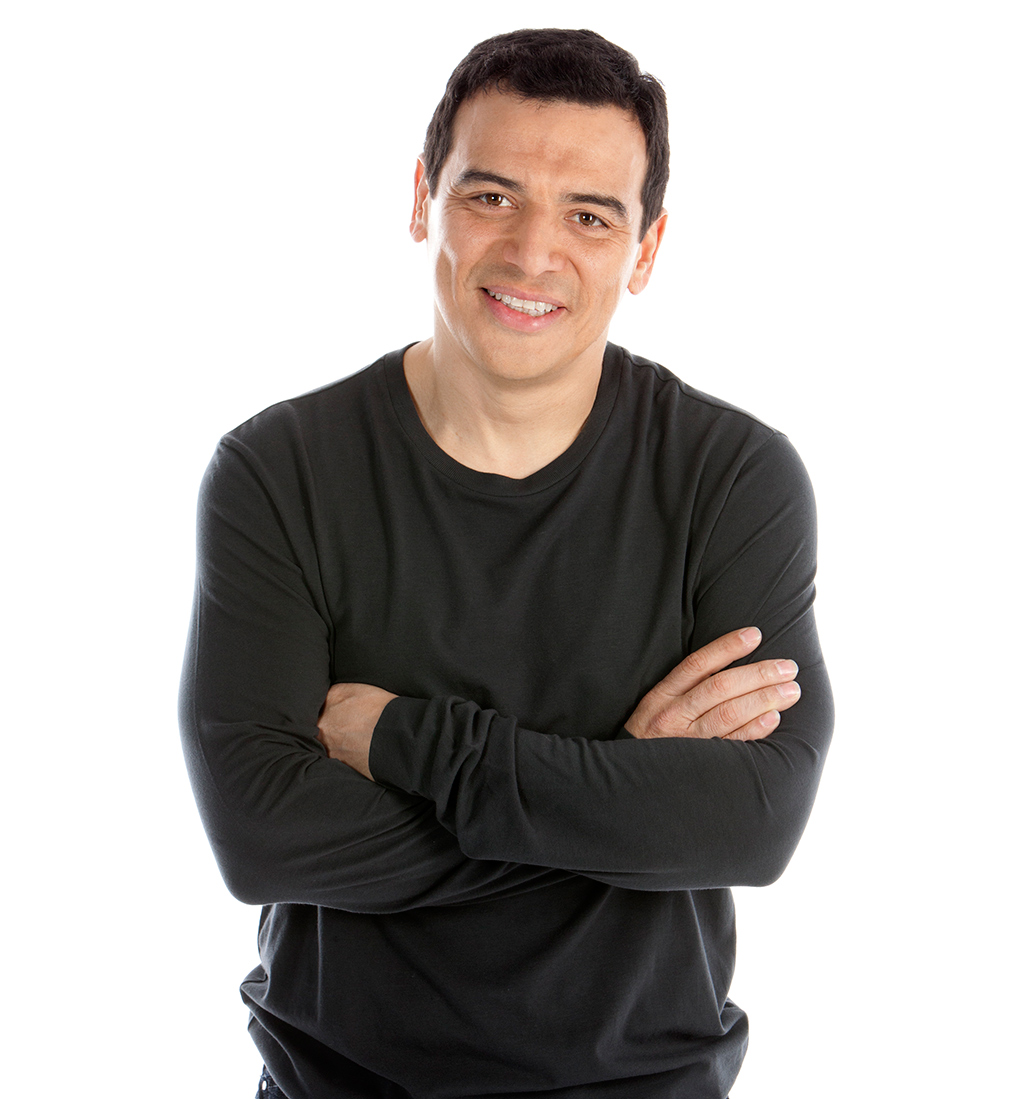 Arlington Cinema & Drafthouse, March 31–April 2
Is it time to forgive Carlos Mencia? The comic is almost as well known for accusations of joke theft and grandstanding as he is for his long-ago Comedy Central show. But as Mencia told theMiami Herald last year, he's not due for a comeback: "The comeback is the audience." $30.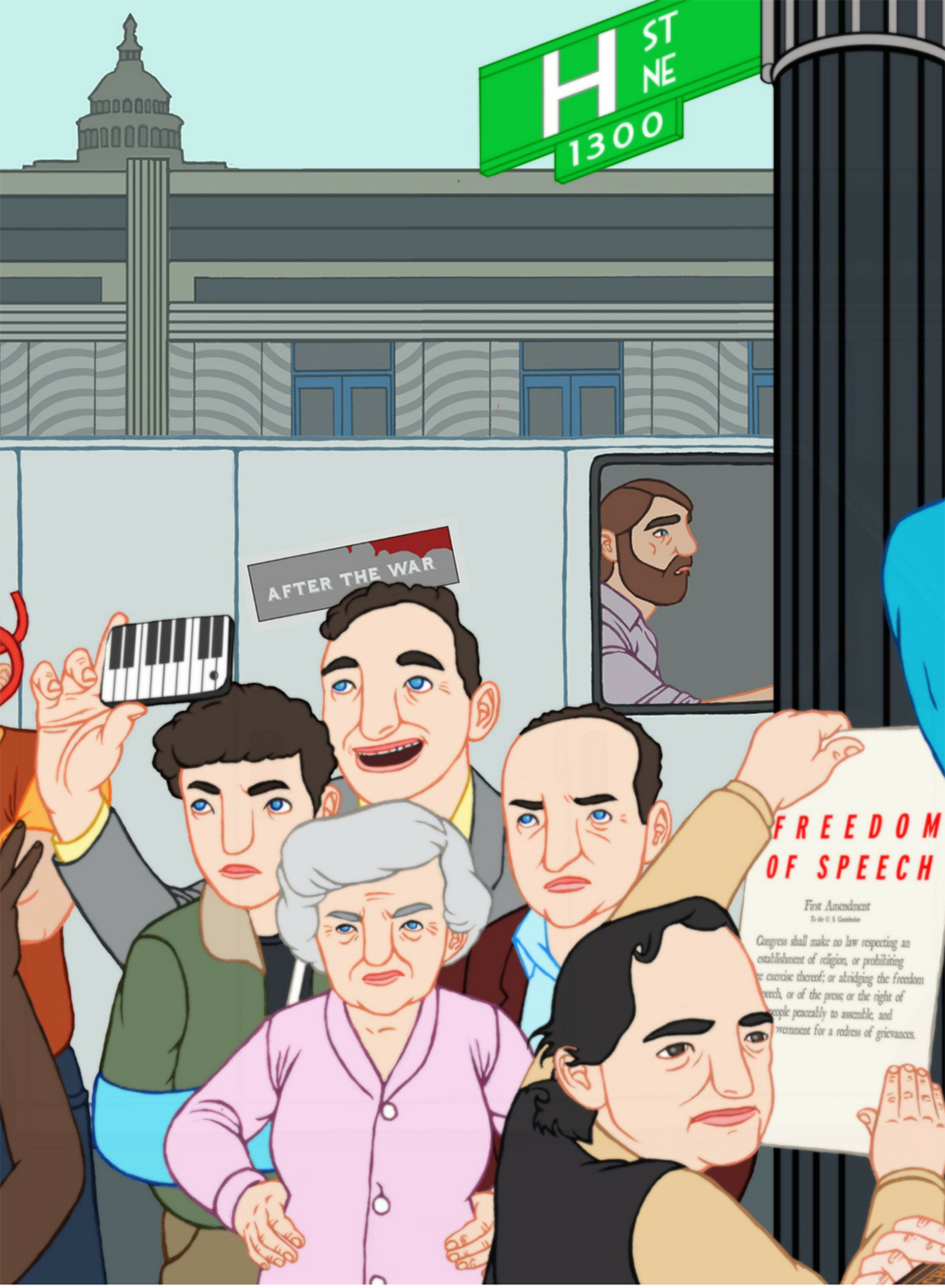 Mosaic Theater Company, March 24–April 17
Playwright Motti Lerner's drama After the War follows an expat pianist returning to Israel after the 2006 war with Lebanon. The last time Mosaic founding artistic di-rector Ari Roth produced a Lerner play—2014's The Admission—it caused a rift with the DC Jewish Community Center, and he eventually got tossed from Theater J. At his new theater, you can expect an emotionally gripping, uncompromising show, directed by Sinai Peter. $20 to $60.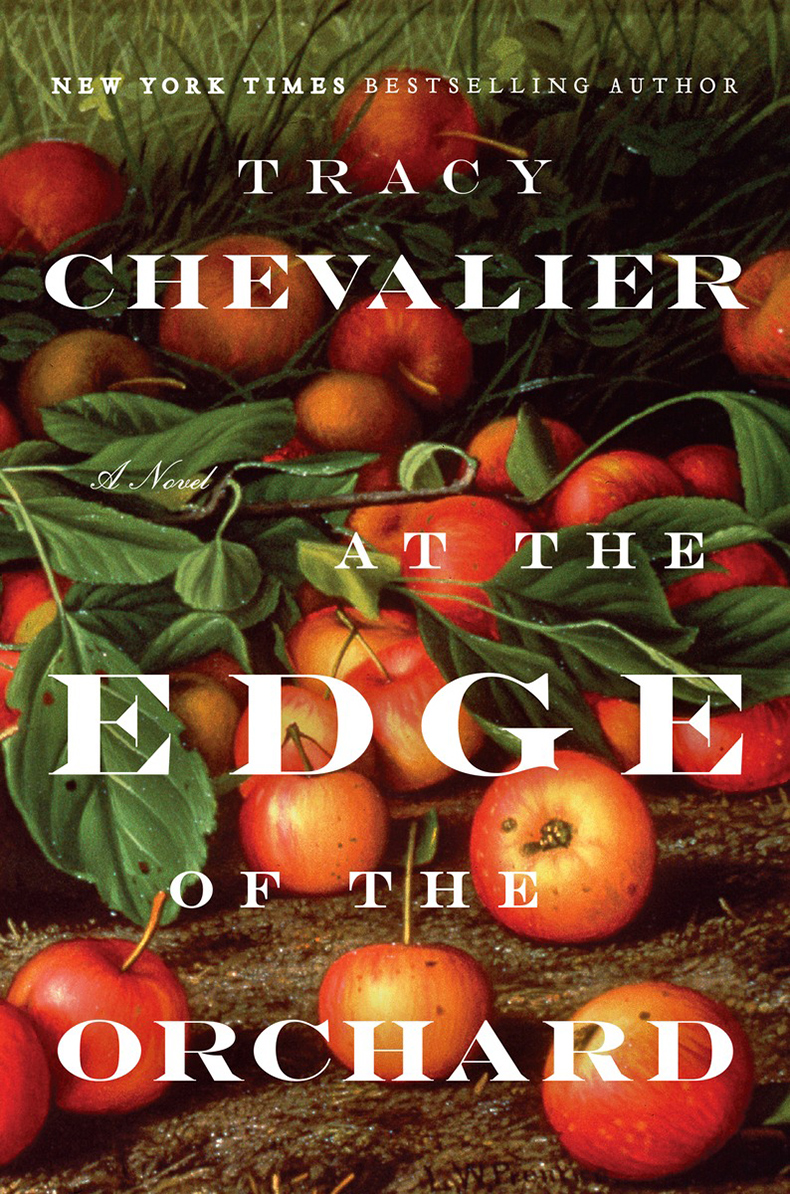 You'd never guess it by the locales of some of her books (Vermeer's studio in Girl With a Pearl Earring, London in Falling Angels, Paris in The Lady and the Unicorn), but Chevalier is from Washington. Her new work returns to her native country but focuses on the swamps of Ohio as the Goodenoughs (yep, that's their name) work to make their apple orchard a success amid familial and natural turmoil. Chevalier appears at Politics and Prose March 18 at 7.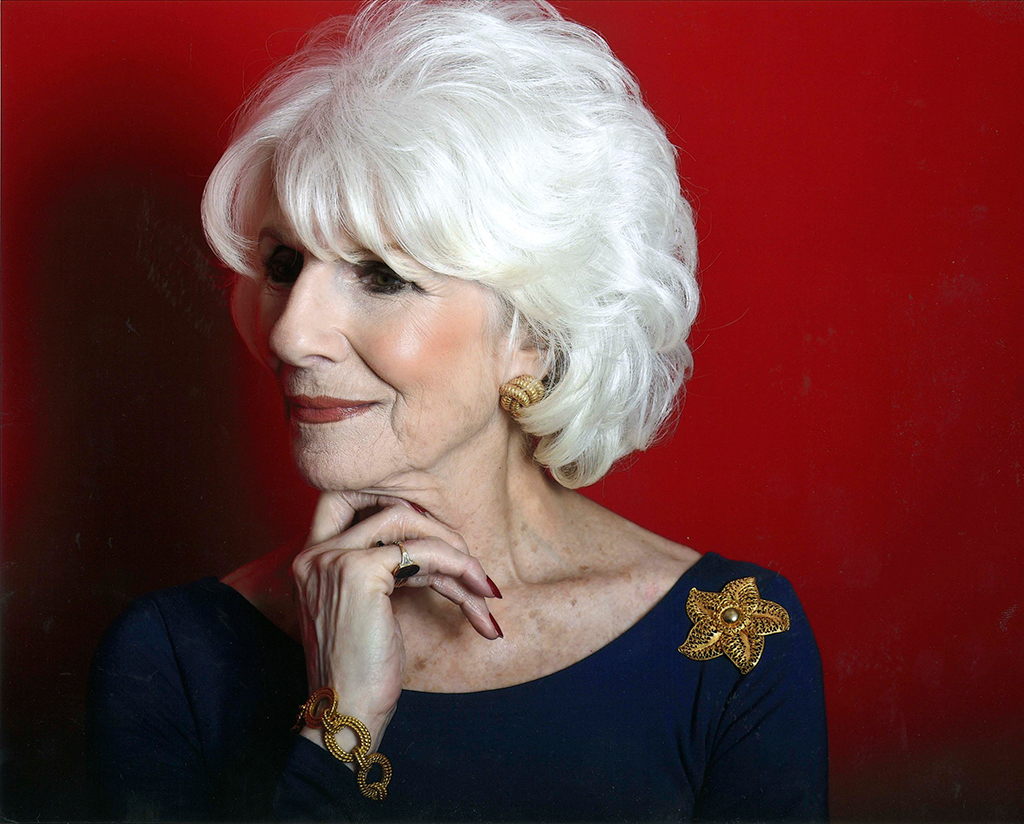 Sixth & I, March 31
Radio talk-show host Diane Rehm has become a leading advocate for the right to die. Here's your chance to hear her speak about On My Own, her new book that's both a memoir about her late husband's battle with Parkinson's and a call to action for legalizing assisted suicide. $20 to $50.
Kennedy Center, March 4–6
Decades into her career, Anderson is still not phoning it in, still defying prediction. This multimedia show's title, "Language of the Future: Letters to Jack," is an umbrella term for her ongoing meditations on American culture. If we're lucky, she might play an electric-violin solo as an encore. $36 to 45.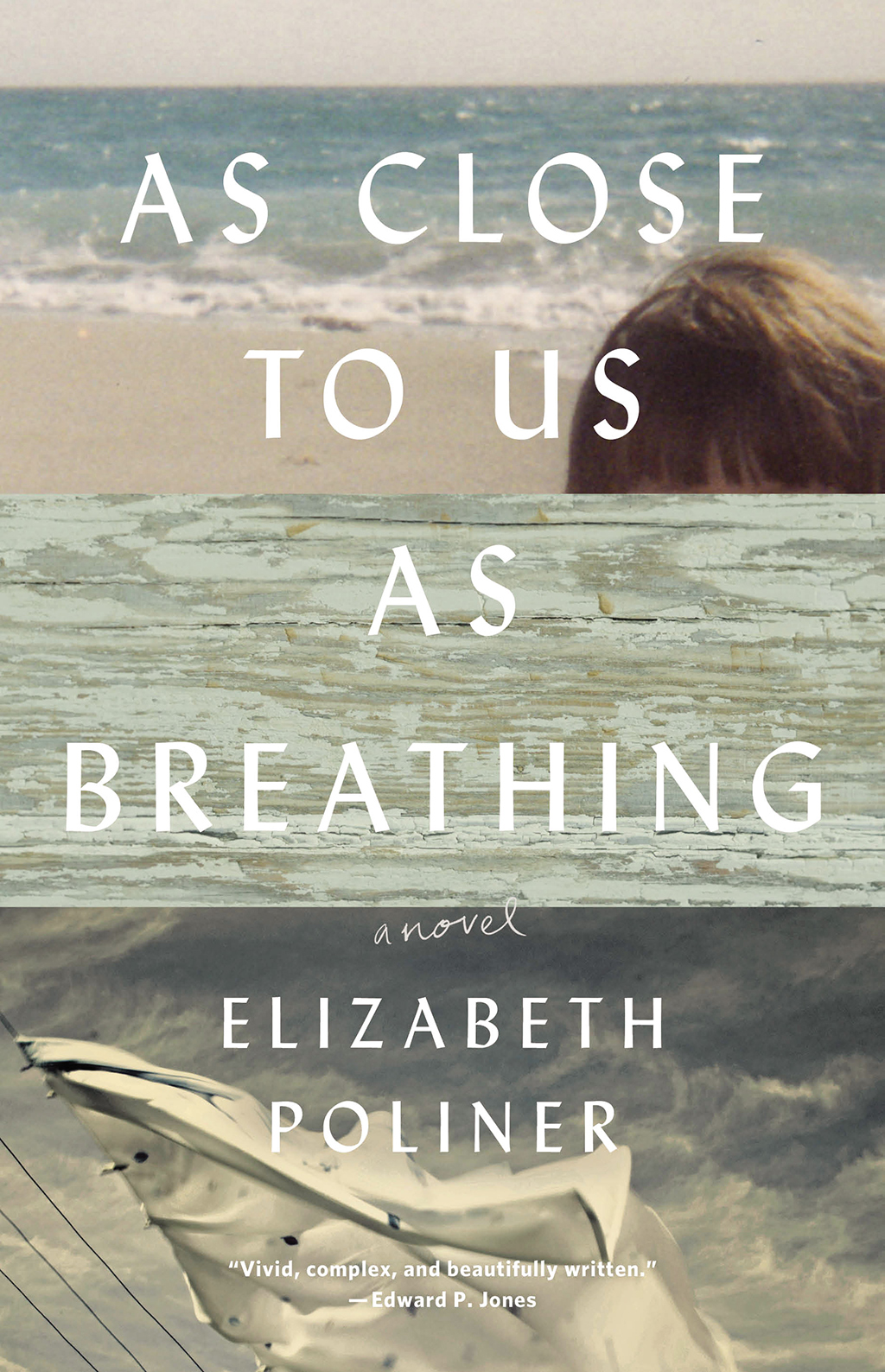 Poliner is known to aspiring local authors as a longtime Writer's Center instructor; she's now at Hollins University. Her new novel is about a family vacationing on the Connecticut shore in 1948, when the narrator's brother is killed in an accident. That's mentioned in the first sentence, though the repercussions are revealed gradually. Poliner appears at Politics and Prose March 19 at 6.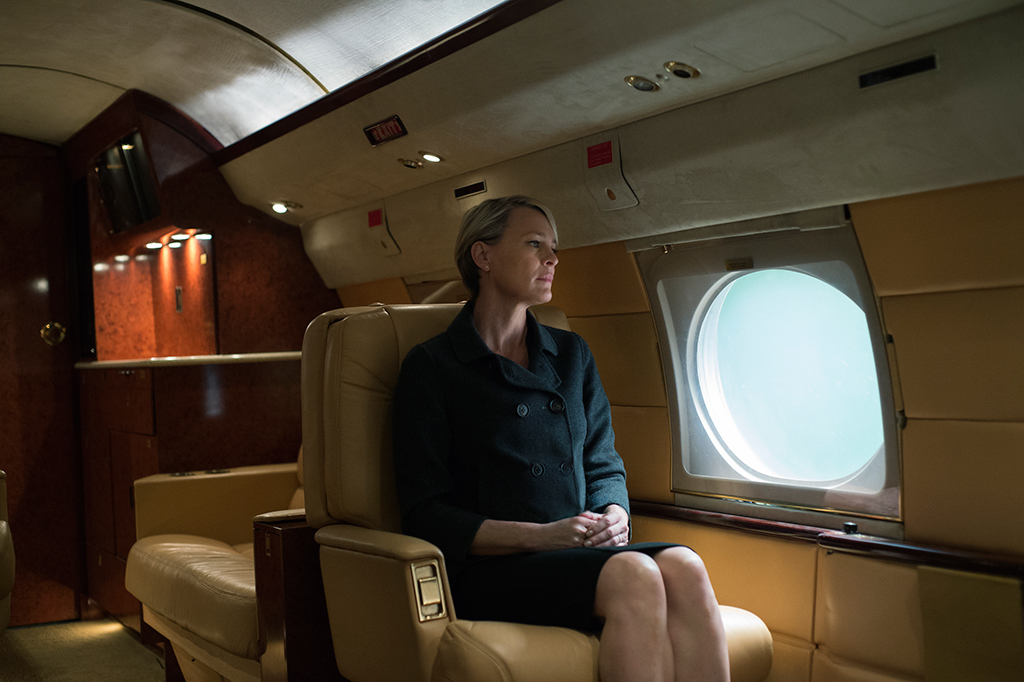 Netflix, Starting March 4
After two years of Frank Underwood (Kevin Spacey) scheming and murdering his way to the Oval Office, the third season of Netflix's flagship political soap was a bit of a comedown—Underwood tried to be a good, policy-focused leader, only to wind up with wife Claire (Robin Wright, below) walking out on him. Netflix has offered few hints about the fourth season, which features newly single Frank running for his first full White House term. But if he wants another turn in office—and if Netflix executives want more seasons—he'll need to return to his bad self to win our support.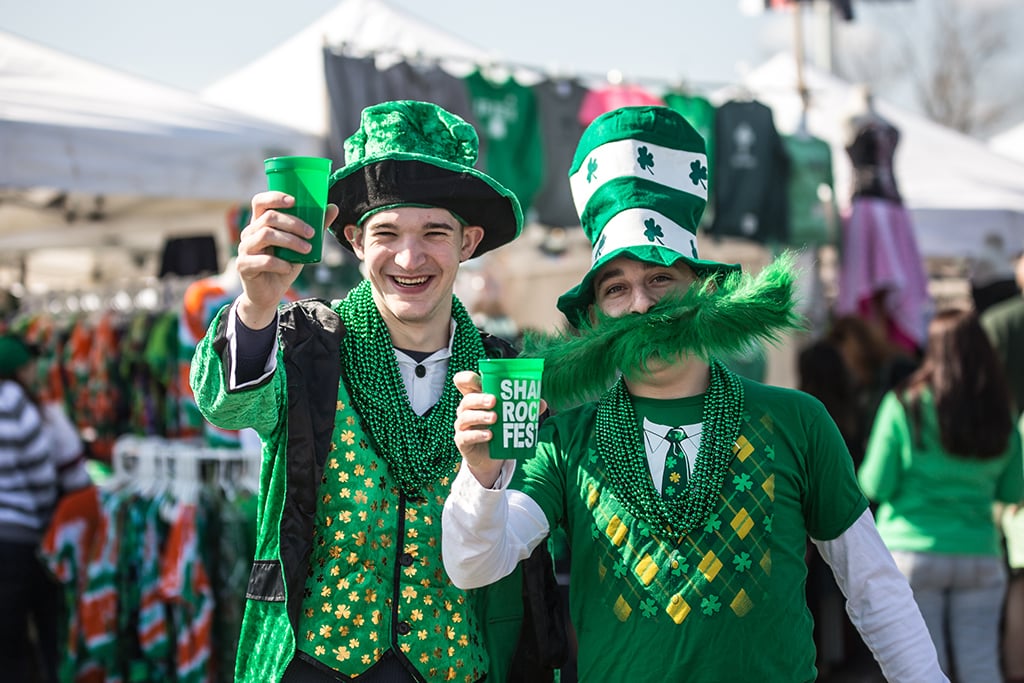 RFK Stadium, March 12
Flogging Molly. Dropkick Murphys. A "hot kilted leg" contest. Pledges of fast beer service. Irish . Big men playing bagpipes. If these things say "party" to you, you'll have the time of your life at Shamrock Fest, whether you've got Irish ancestry or just appreciate the strange, bro'd-up US version of Irish heritage, in which a set by Vanilla Ice makes perfect sense. $24.99 to $89.99.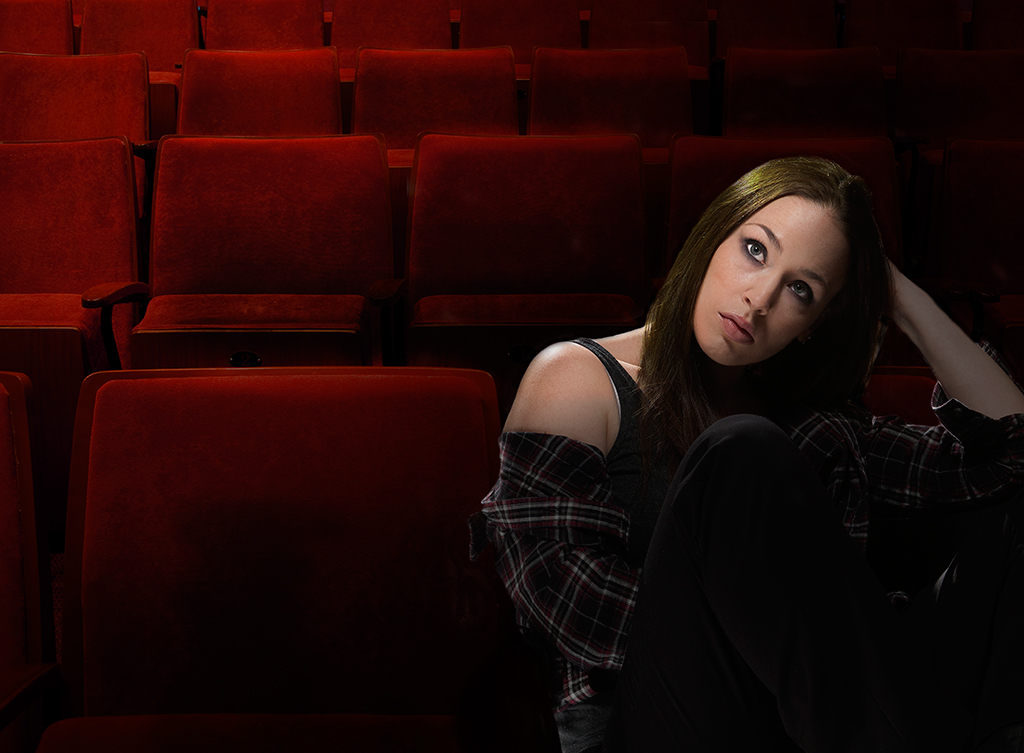 Signature Theatre, March 1–April 17
Playwright Annie Baker's 2014 Pulitzer Prize–winning play is an affecting comedy about those who clean up after us. Between sweeping stale popcorn and scraping gum from chair bottoms, three underpaid employees of a dilapidated one-screen movie house recite the details of their humdrum lives, revealing the heartbreaks, missed chances, and buried regrets that make us all human. $40 to $94.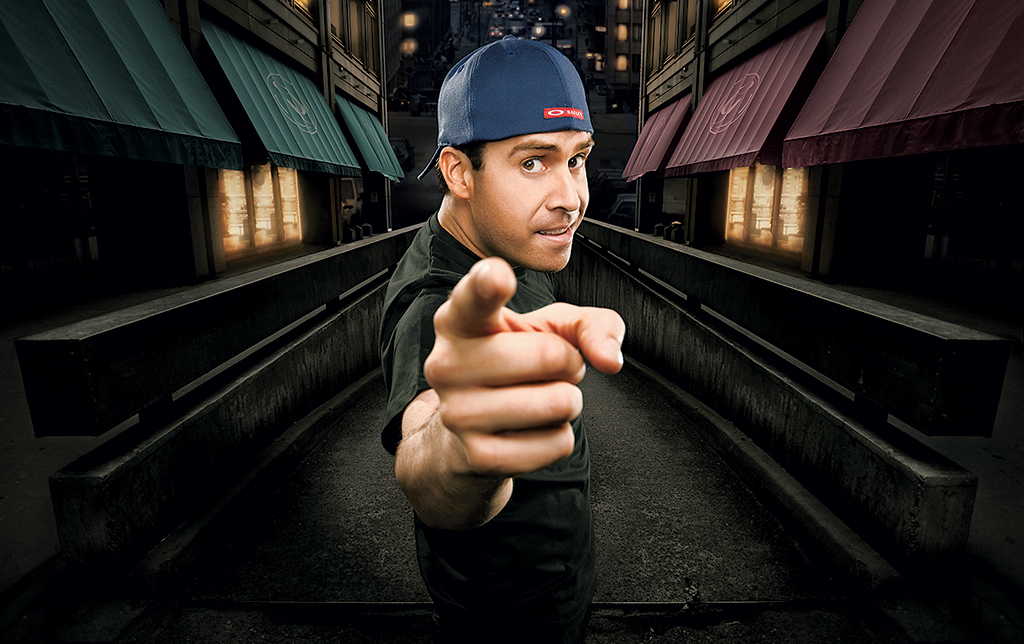 DC Improv, March 17–20
The Chilean-American comedian uses funny voices and impressions to deliver creative, high-energy commentary on pop culture and its oddities, such as death metal and taking ecstasy in nightclubs. $30.
Echostage, March 31
In 2011, the rapper Logic's breakthrough video for the song "All I Do" showed the Gaithersburg native swaying through landmarks at the University of Maryland and in DC alongside a gold-chained Gumby mascot. Since then, he's moved west, and today the 26-year-old has two studio albums that showcase his smooth cadences, vivid storytelling, and emotional range. Help welcome Logic home this month and journey through his growing catalog of hits. $43.45.
16 & 17. Which Geezer-Rock Show Should You Attend?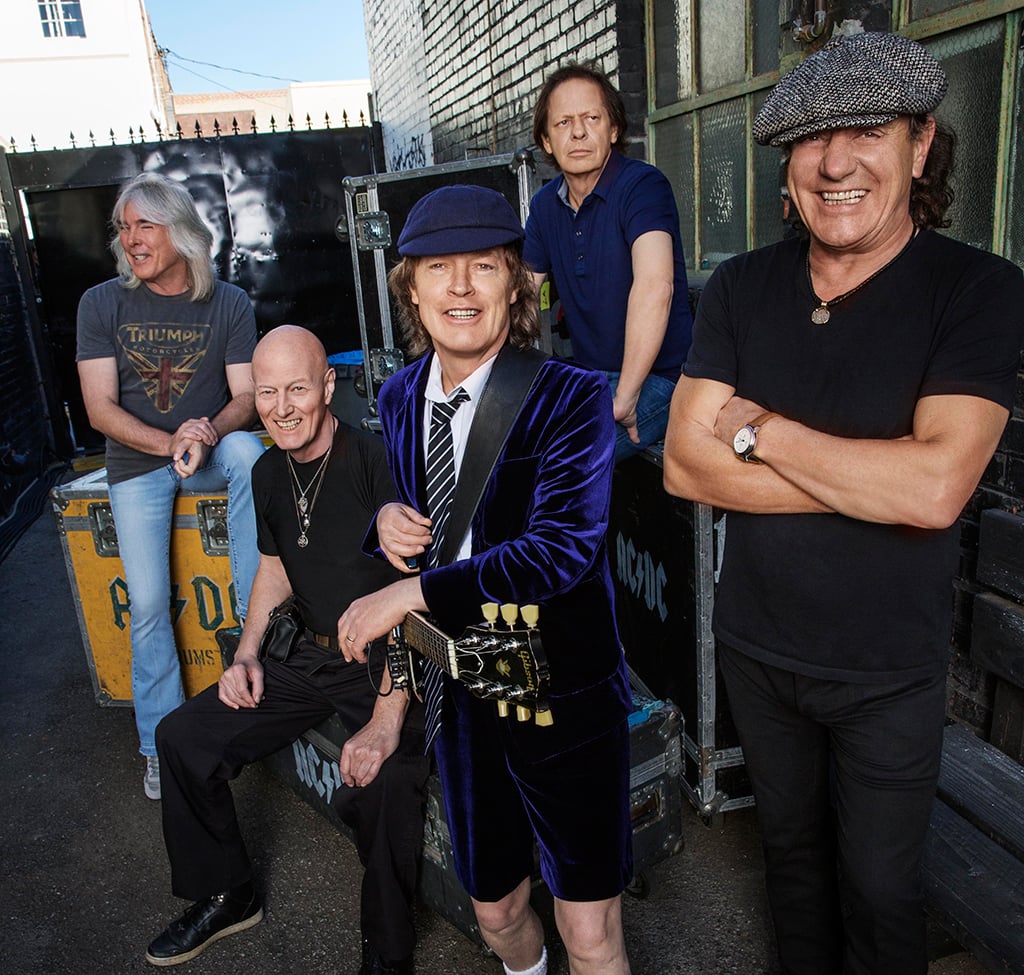 AC/DC (show postponed until later this year)
Location: Verizon Center
Date: March 17
Ticket prices: $75 to $140
Tour name: Rock or Bust
Original members remaining: Angus
Average age of current members: 64.4
Sign of aging: Headlining the Grammys
Hey, where's the drummer? Phil Rudd is under house arrest for making death threats.
The Who
Location: Verizon Center
Date: March 24
Ticket prices: $49.50 to $149.50
Tour name: The Who Hits 50!
Original members remaining: Pete and Roger
Average age of current members: 71.5
Sign of aging: Meningitis
Hey, where's the drummer? RIP, Keith.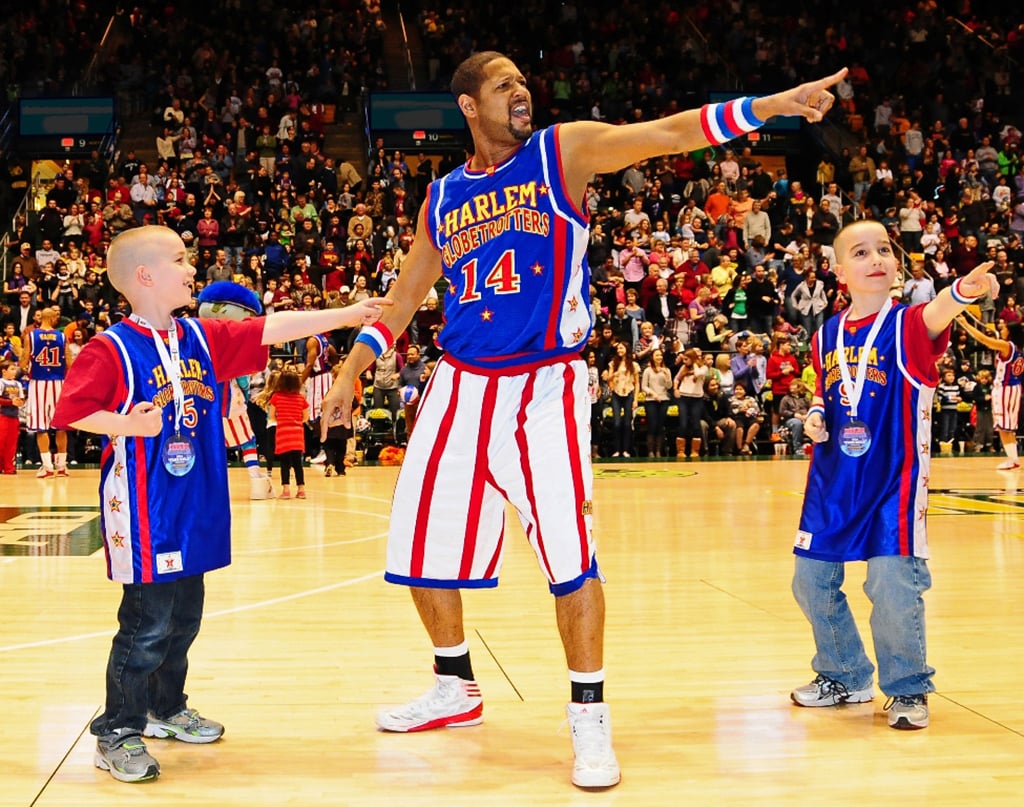 EagleBank Arena, March 18–20
Washington basketball can be called "theater" under only two circumstances: when Stephen Curry is playing the Wizards and when the Harlem Globetrotters are in town. Since 1926, the Globetrotters have put on a one-of-a-kind show that melds sports, Three Stooges–style slapstick, and dexterous stunts. So what if you know who's going to win the "game"? $25.50 to $152.50.
Various venues, March 4–13
The DCIFF faces new competitive forces: What was once an argument against corporate entertainment is now a full-throated defense of sit-ting in the dark with others. Last year, it launched an oral-history project on local moviegoing; this year's films include Train Station,with 42 (!) directors, each of whom visualizes a man's choice after a train wreck. Free to $25.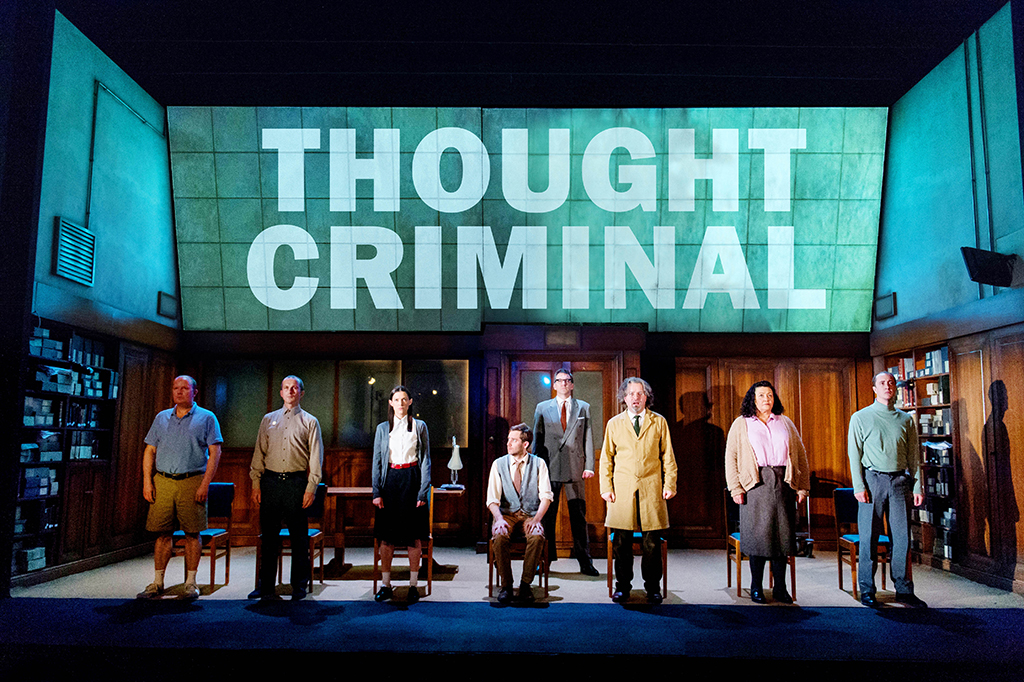 Lansburgh Theatre, March 11–April 10
You probably read 1984 in high school, and you've probably casually dropped "Big Brother is watching" into conversations about your creepy-if-you-think-too-hard-about-it iPhone camera in the years since. But this production of George Orwell's novel—adapted by the British theatre company Headlong—adds multimedia sounds and images, not only to emphasize the question of what kind of surveillance is acceptable but also to make the audience voyeurs just as guilty as the Thought Police. $20 to $118.
Verizon Center, March 27
WWE is in the midst of an unexpected heel deficit, with champion bad guy Seth Rollins laid up with a knee injury. For this event, Sheamus, Kevin Owens, and trombone-toting sort-of villains New Day try to draw your jeers. Roman Reigns and Dean Ambrose, as usual, represent all that's right in the universe. $20 to $110.
Howard Theatre, March 6
The Musical Box transports audiences back to 1973, specifically to Genesis's career-making Foxtrot concert tour—recreated in painstaking detail from old photos, clippings, and interviews. Don't miss your chance to see "Phil Collins" and "Peter Gabriel" perform in costumes including cross-dressing foxes and glow-in-the-dark bats. $32.50 to $67.50.
National Archives Museum, March 11–September 4, 2017
Celebrate the Bill of Rights' 225th anniversary with a show on how we've tried to amend our Constitution. The union may be more perfect, for example, now that drunken stupors and holding office if you've ever dueled are legal.
This article appears in our March 2016 issue of Washingtonian.