Just in time for spring weather, Takoda's rooftop beer garden and restaurant opens on Friday. The two-story venture sits atop a 1920's-era building across from the burgeoning Shay development, and combines a retro American eatery with a bar pouring local and domestic beers and whiskeys.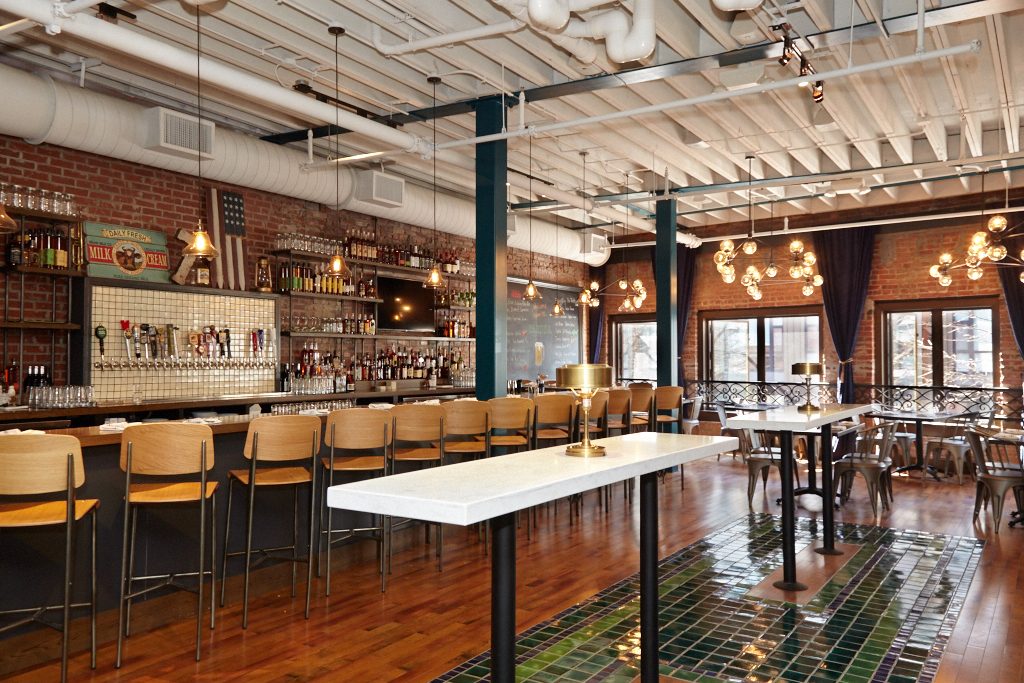 Takoda is the first restaurant from business partners Ryan Seelbach and Eric Lund, who're also behind the Huxley nightclub in Dupont Circle. The team tapped chef Damian Brown, most recently of Stanton & Green, who designed a menu that riffs on American classics and leans southern, with dishes such as shrimp and grits, brisket sliders, and fried chicken with sweet potato waffles. Both the tavern-esque dining room and airy rooftop serve the same dinner menu—all priced at under $20 and also available at the bars on both floors.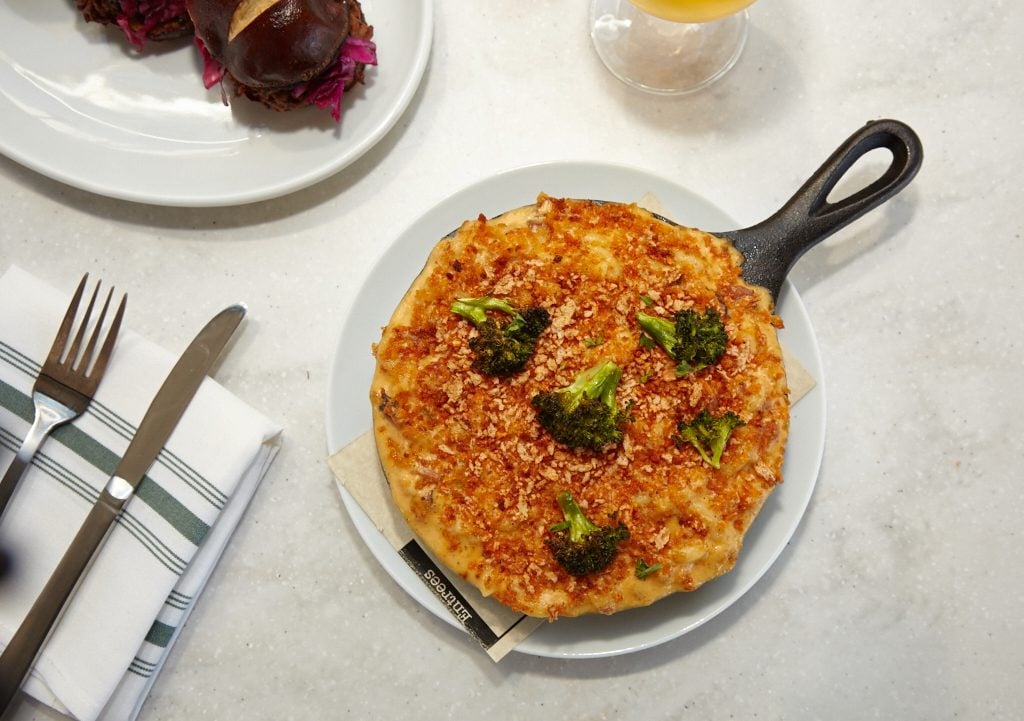 Drinkers on both levels can pick from 24-plus drafts, which include the basics (Miller, Bud) as well as local and American crafts. A similar range can be found among the 50-odd whiskeys. Cocktails, all priced at $11, lean classic, including three styles of mules and the Seelbach—a drink created in the early 1900's by Ryan's family at the famed Seelbach Hotel in Kentucky, which combines sparkling wine, bourbon, and bitters.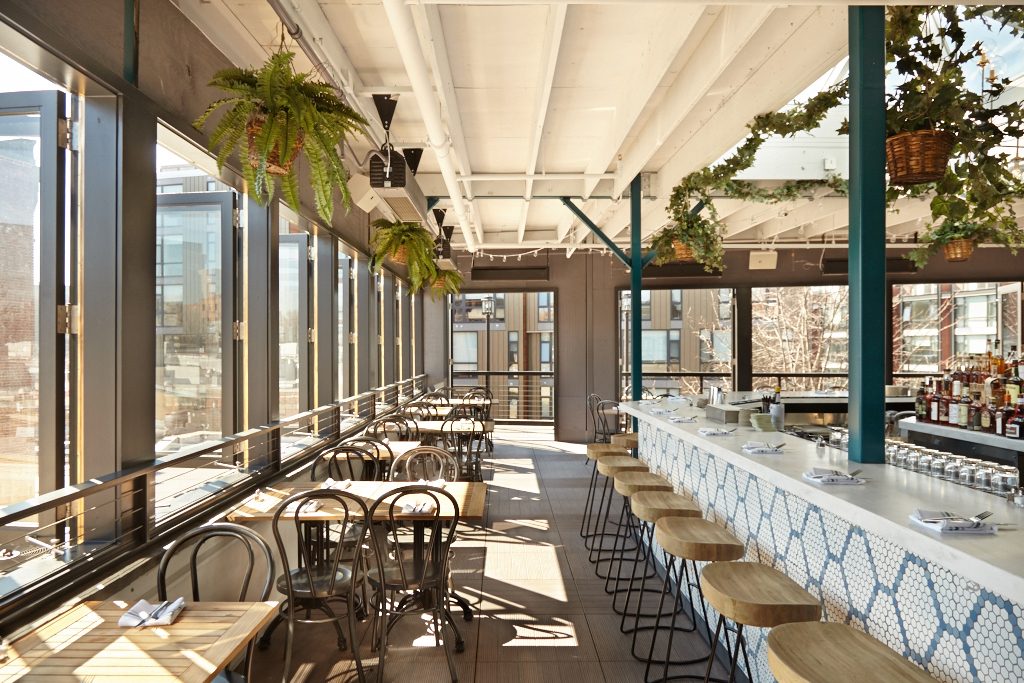 Weekly happy hour emphasizes food and beverage pairings, which change each day, such as discount whiskey and wings on Wednesday or beers and burgers on Thursday (5 to 7 pm). Sundays bring specially-priced mimosas and desserts like deep fried Oreos all night long. A limited late-night menu will also be served on weekends.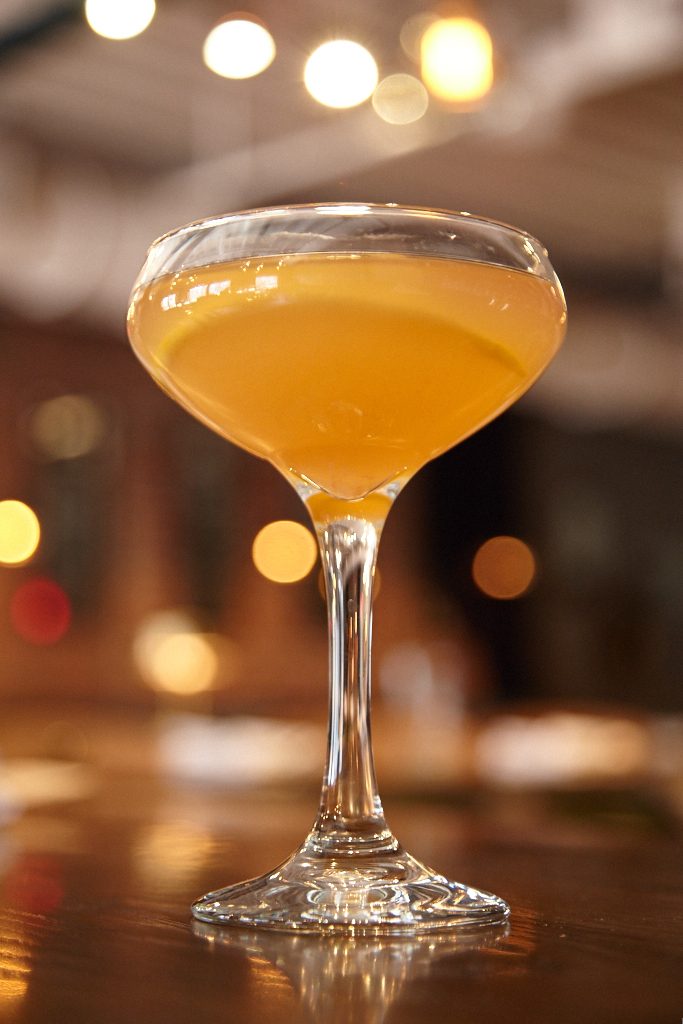 The team plans for the 71-seat rooftop to be a year-round draw, outfitted on three sides with windows that can be removed in warm weather, and sealed for cooler months. Design team Edit Lab at Streetsense outfitted the roof with a chandelier-lit skylight to bring in sun, as well as hanging plans for a garden vibe.
Takoda opens Friday for dinner and bar hours, with brunch to come in April.
Takoda. 715 Florida Ave., NW; 202-525-1252. Open for dinner Monday through Sunday, 5 to 11. Bar hours: Monday through Thursday, 5 to midnight; Friday, 5 to 3 am; Saturday, noon to 3 am; Sunday, noon to 11 pm.