Kingman Island, April 30
Springtime is back, and so is this annual festival that brings bluegrass and folk music to an island in the middle of the Anacostia River. And why should you venture out to an island in the middle of the Anacostia River to see this? Because the multiple stages of twangy tunes create what's simply a joyous atmosphere, as families stretch out on blankets and the more party-inclined line up for craft beers—all while the space in front of the stage becomes a flowing dance party full of do-si-dos and lively twirls deep into the night. $15.
Various venues, April 13–16
A satire set in summer camp, a funk-comedy band, and a trivia contest pitting comedians against the audience are part of the first-ever 202 Comedy Festival, showcasing 60-plus local comics across 15 shows. The keystone event at the Black Cat features standup from returning DC natives Seaton Smith—seen most recently on Inside Amy Schumer—and Late Night With Seth Meyers writer Aparna Nancherla. Free to $25.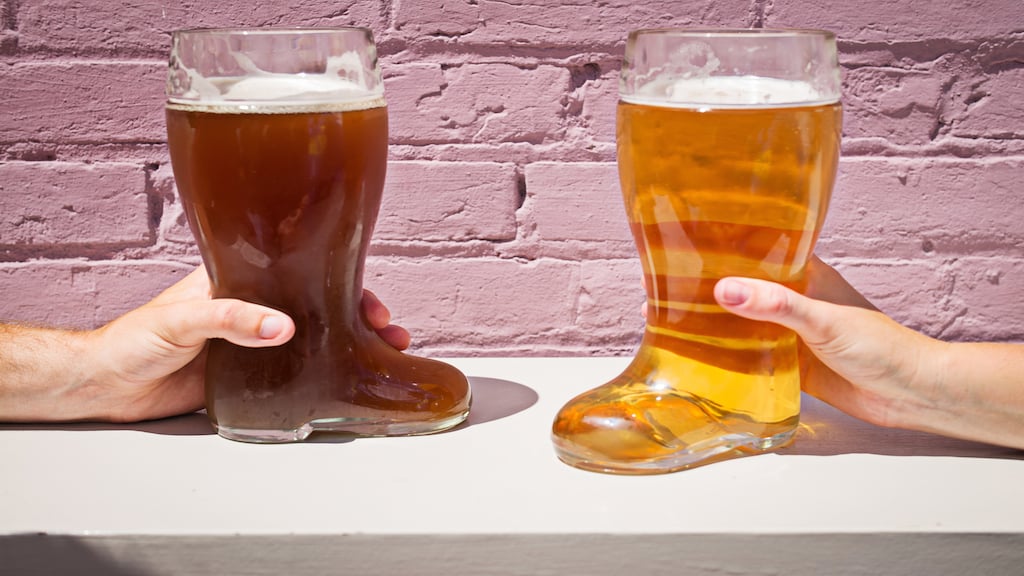 Nationals Park, April 16
Like the first cookout after a long winter, this festival promises to thaw us from the cold with food trucks, lawn games, deejays, and, of course, a lot of beer. A ticket buys you unlimited tastings from more than 80 local brewers, so pace yourself. Or don't—winter's over. $40.
Various venues, April 21–30
The second-annual NOVA Fest is Virginia's attempt at producing its own Cannes or Sundance: ten days of films, seminars, and parties (even a Battle of the Bands competition). Anticipated titles range from the world premiere of the love story Bella to This Modern Man Is Beat, a short about a man pawning his guitar. $11 to $100.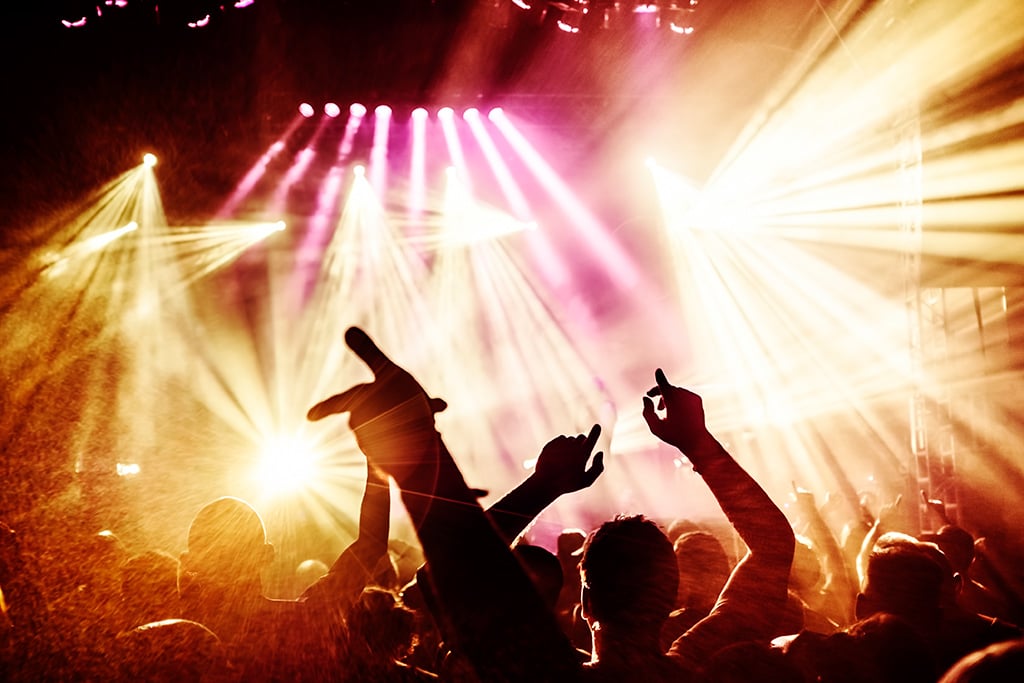 555 11th Street, NW, April 14 – 24
Severe underfunding almost made 2014 the final year for Filmfest DC. But the festival—which features international, independent films at a handful of District cinemas—survived thanks to budget cuts and donations, and it now has a stacked lineup for its 30th anniversary, including Finland's The Fencer (below), a Golden Globe–nominated biopic about fencer Endel Nelis, and My Internship in Canada, a Canadian political satire. $13 to $45.
Washington, D.C. Jewish Community Center, 1529 16th Street NW, April 4-12
The Washington Jewish Music Festival celebrates Jewish culture and immerses the DC community and culture through music. With local and national musicians across a variety of genres and styles, the festival also offers live performances and educational programs to incite awareness for the community. Ticket prices vary.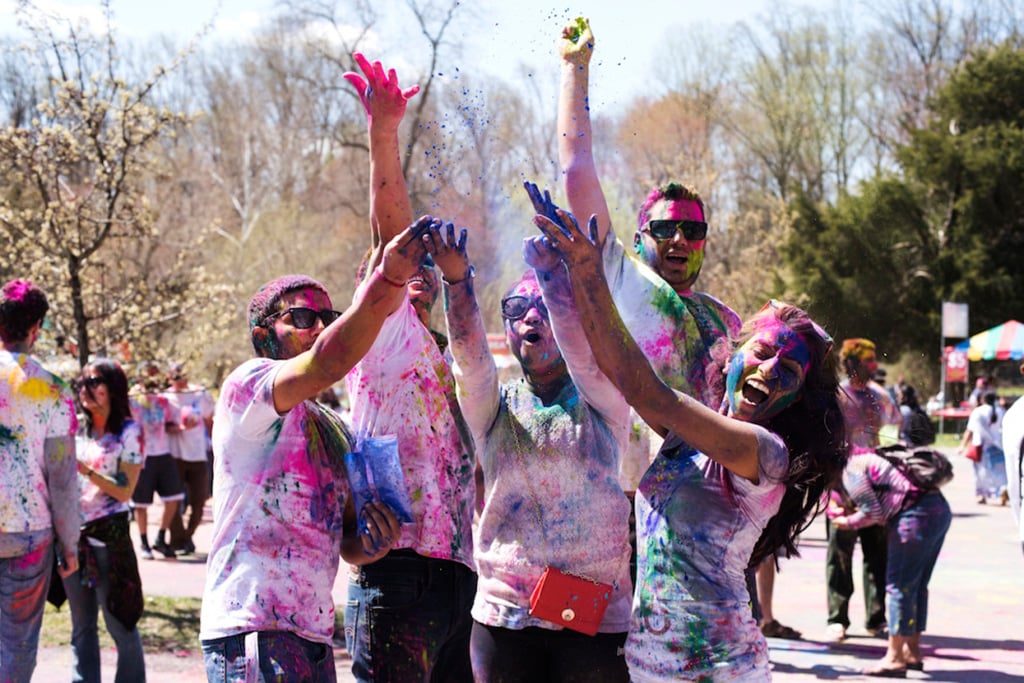 10310 Oaklyn Dr, Potomac, April 9
Known as the festival of color, Holi DC is an ancient Hindu celebration of love and faith. As is custom tradition, you'll have the opportunity to throw satchels of bright colors at each other until everyone is covered in vibrant pigments, blending in the medley of uniformity as those around you. Get lost in color, shed your usual identity and celebrate life! The party is accompanied by live music and delicious Indian treats.
1100 Alabama Ave SE, April 30
Don't let the name fool you; this festival is about so much more than broccoli. Focused on highlighting accessible ways in which healthier and more environmentally sustainable lifestyles can be achieved, the festival works with government agencies, corporate and nonprofit partners to promote public awareness about environmental wellness programs and strategies. There will be opportunities for community stakeholders to participate in a wide range of community building activities and receive information about energy efficiency, sustainability, constituent services, and other progressive environmental efforts being made across the District. It ends with top musicians and performers in the industry putting on a show. $59 -$250. You can also earn tickets through community service.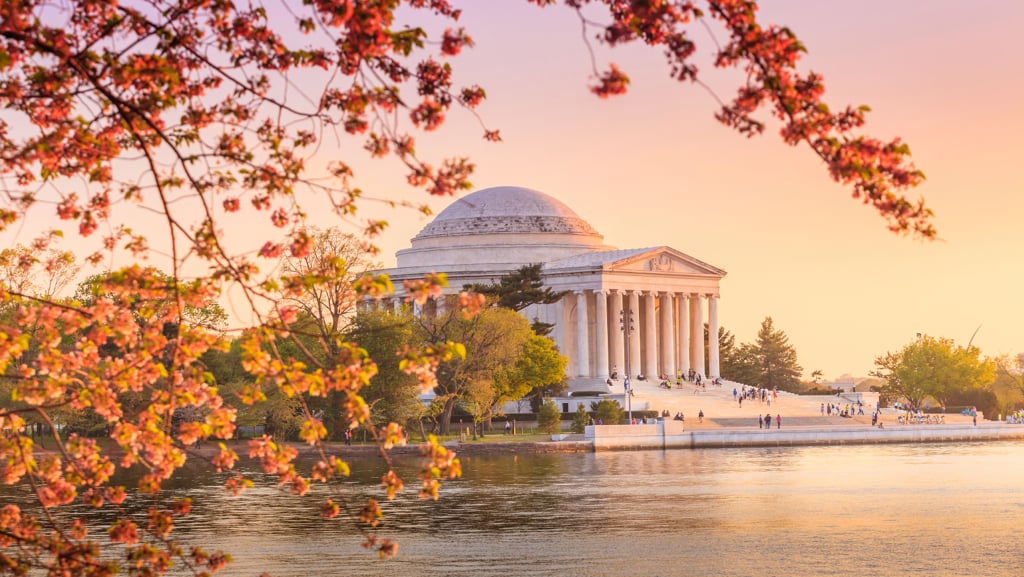 M St SE & New Jersey Ave SE, April 16
Hosted by the Japan-America Society of Washington, the Sakura Matsuri Japanese Street Festival is a celebration of Japanese culture and cherry blossom trees. This street party features live performances of Japanese dance and music, martial arts demonstrations, exhibitions of Japanese arts and culture, cooking demonstrations and tastings. There are also street vendors that offer a wide variety of Japanese products and authentic cuisine. $8.
Oxon Hill, April 23
The National Harbor Wine & Food Festival provides guests with over 150 different wines, beers and spirits. Chefs offer hands-on cooking demonstrations, while a whiskey lounge provides a great way to relax between events. $29-99.
Merriweather Post Pavilion, 10475 Little Patuxent Pkwy, Columbia, April 29-30
If you're into rock and heavy metal, this festival is just for you. The showcase boasts top talent and icons from the 80's and 90's spanned over the course of two days. Starting off with a kick-off party on Friday, the main event occurs on Saturday, terming itself the "biggest, baddest metal show a round".  $85-850.