Chef Michael Schlow plans to fire on all cylinders at Conosci, despite a lack of flames.
"We have to be very inventive with the way we cook because we just have induction burners, steamers, and toaster ovens," Schlow says of his first crudo bar, which opens Friday in City Vista. The challenge reminds him of those he faced on Top Chef Masters.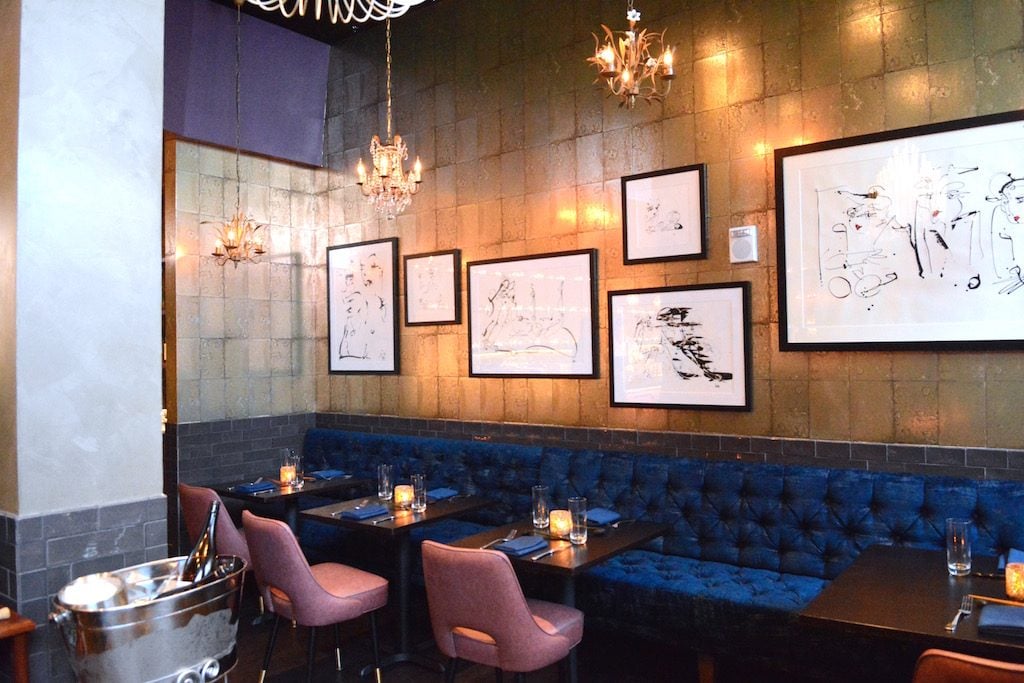 The restaurant, whose name asks, 'do you know?' in Italian, is the Boston-based restaurateur's foray into finer-dining in DC. Locally, he's also behind Tico and the Riggsby, as well as the newly-opened Italian restaurant next door, Alta Strada. Guests enter Conosci through the latter, via a velvet-curtained corridor. It's hard not to hear an imaginary 'voilà!' when the curtains part, revealing a purple-hued dining room appointed with twinkling chandeliers and candlelit shelving. As with Schlow's other spots, his wife, Adrienne Schlow, created the artwork on the walls.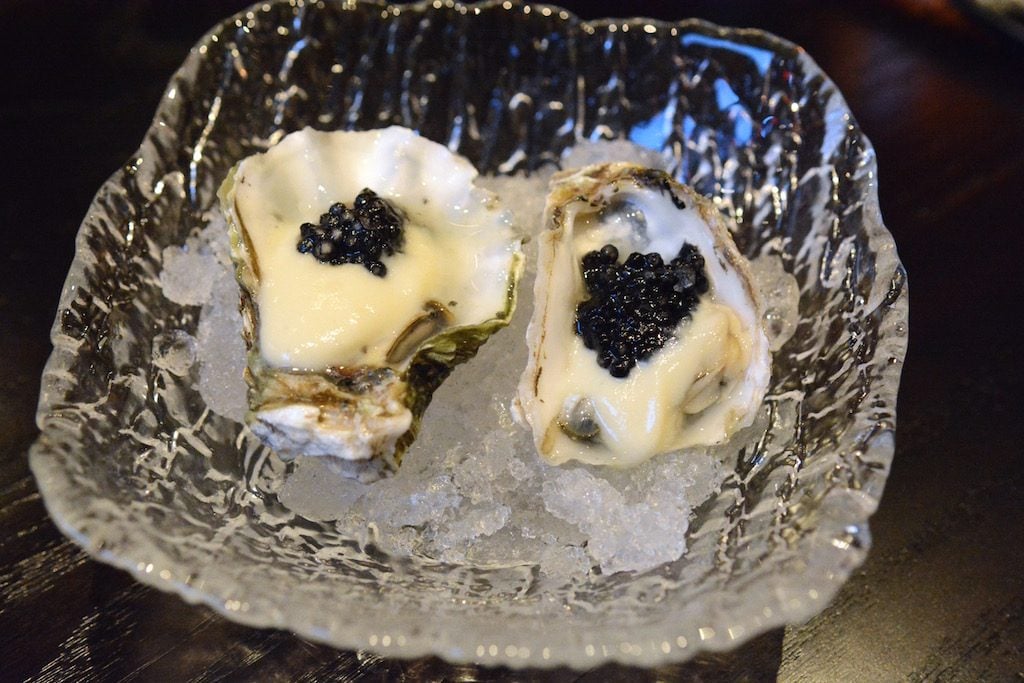 Conosci offers an a la carte menu, which can change nightly, and two tasting menus. Both prix-fixe options—priced at $45 or $135—put your meal in the hands of the kitchen.
"If you want to have a nice experience with a $45 menu and let us cook for you, we can do that," Schlow says. "If you want to go all out and put on your best bow tie and bowling shirt, you can do that too. The idea is about exploring different foods we really enjoy making."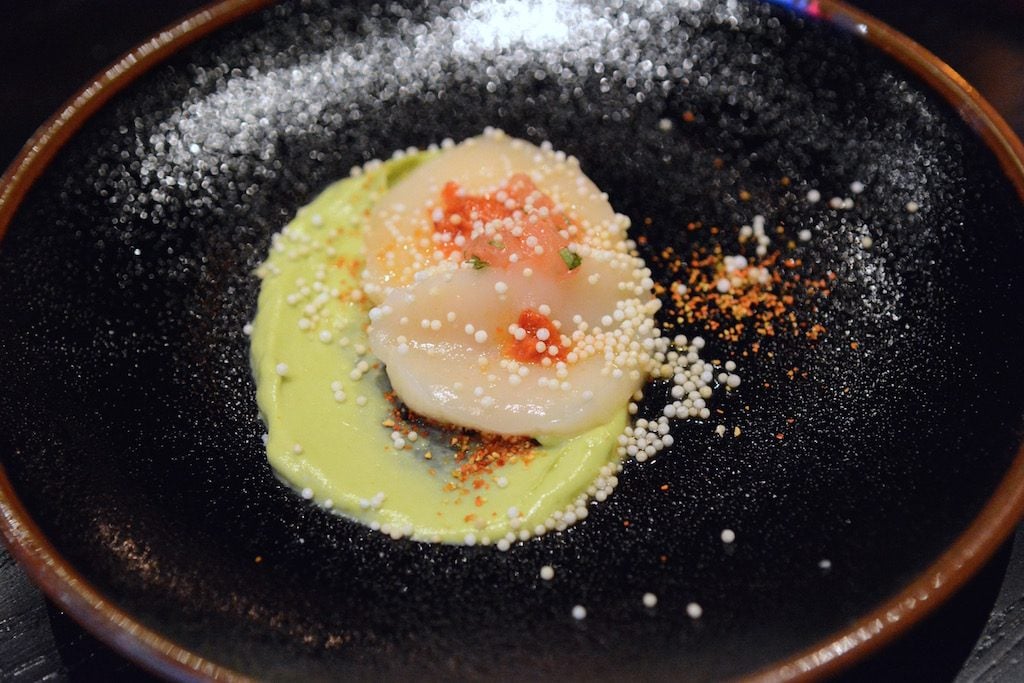 Ever playful, one of Schlow's first bites is a pair of Kusshi oysters with black tapioca impersonating caviar (a nod to the former tenant, Kushi). The bivalves kick off a menu dominated by crudo. Preparations include diver scallop with grapefruit kosho (a Japanese flavored salt typically prepared with yuzu); striped bass crudo with leche de tigre (a citrusy Peruvian marinade); albacore with creamy tonato sauce; tuna poke with Calabrian chilies; and hamachi with uni, caviar and miracle sauce—a secret Schlow says makes everything taste better. A la carte dishes range from $12 to $25.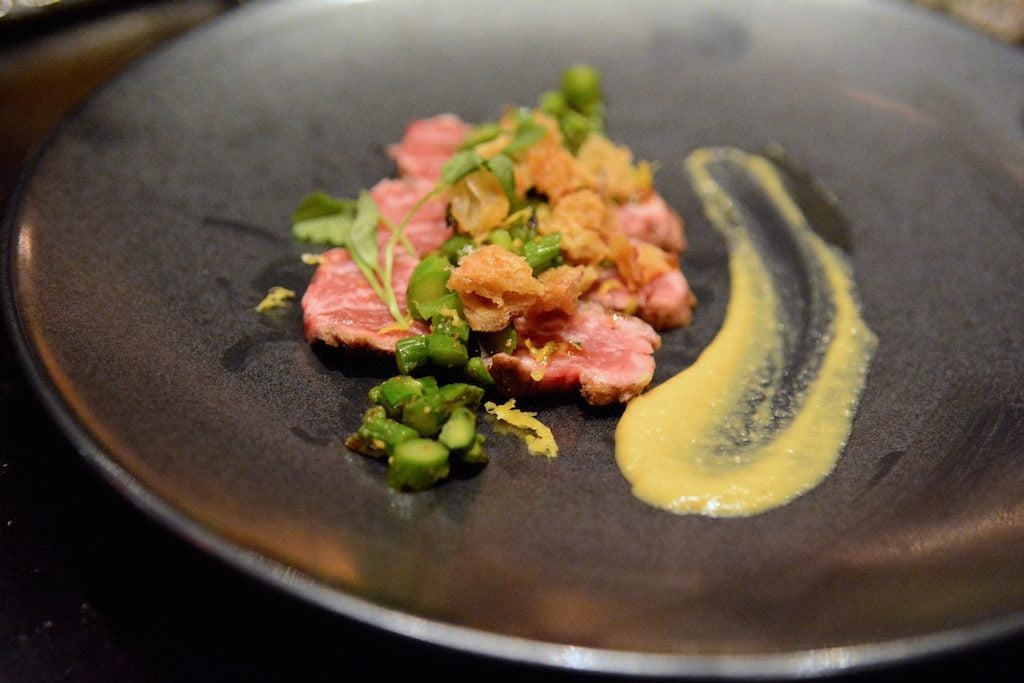 The menu is anchored in the sea, though carnivores and vegetarians are welcome. Rare beef tataki arrives topped with asparagus and crispy chicken skin, while slow-roasted duck breast is crowned with grilled kumquats. Additionally, each night will feature three seasonal vegetable preparations.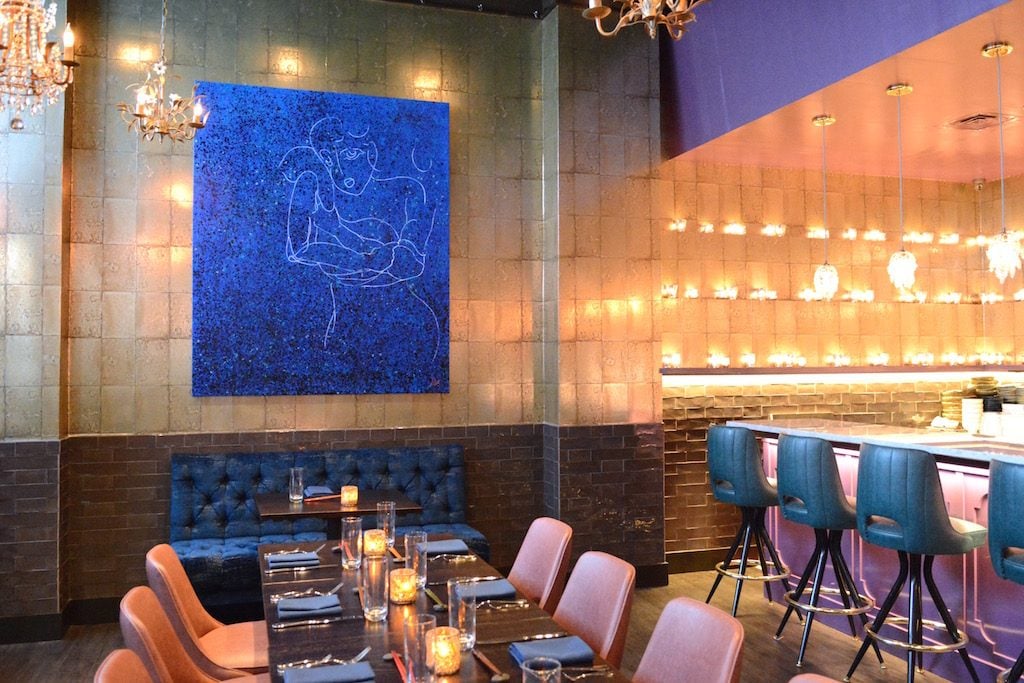 The 31-seat space is intimate—so much so that instead of a standing bar, Christine Kim whips up cocktails from a bar cart. They're light, to match the food—try the "You, Me, & Boshi," a delicate mix of sake, lemon and salted plums. Beer and wine are also available.
Given its small size, Conosci won't pop up in OpenTable, but you can make reservations by calling. 
Conosci. 465 K Street NW; 202-629-4662. Open for dinner Tuesday through Saturday, 5 to 11.