Our Washingtonian Recommends lists bring you the best places to eat, drink, and be entertained—all selected by Washingtonian editors.
This is the iPod Shuffle of restaurant menus. There are trendy bad-for-you bar snacks like poutine, but also esoterica such as wilted local kale with Calabrian chili. Timid eaters can order a burger; the adventurous can dive into shrimp bouillabaisse. And that's not to mention the charcuterie, boutique pizzas, and big, soulful bowls of pasta.
3311 Connecticut Ave., NW; 202-244-6750.
Chef/owner Liam LaCivita channels both his Italian and Pittsburgh roots at this homey Woodley Park dining room, where the TVs behind the bar are always on and, when possible, turned to Steelers games. His "Pittsburghese" sausage—a fat, flavorful link that LaCivita stuffs with veal and pork and cooks in Pilsner—is billed as a starter. But with its bed of soft polenta, it could do double duty as an entrée. And larger plates, such as a standout bar steak with crispy fries and lemon hollandaise, can be ordered in full or half portions.
2609 24th St., NW; 202-588-1211.
Mark Furstenberg, who helped bring artisan bread to Washington in the '90s, is behind this bakery and cafe. Stop by in the morning for espresso and fresh bagels; lunch brings simple fare such as chickpea salads and a sandwich of grilled vegetables on house-baked baguette.
4434 Connecticut Ave., NW; 202-765-1200.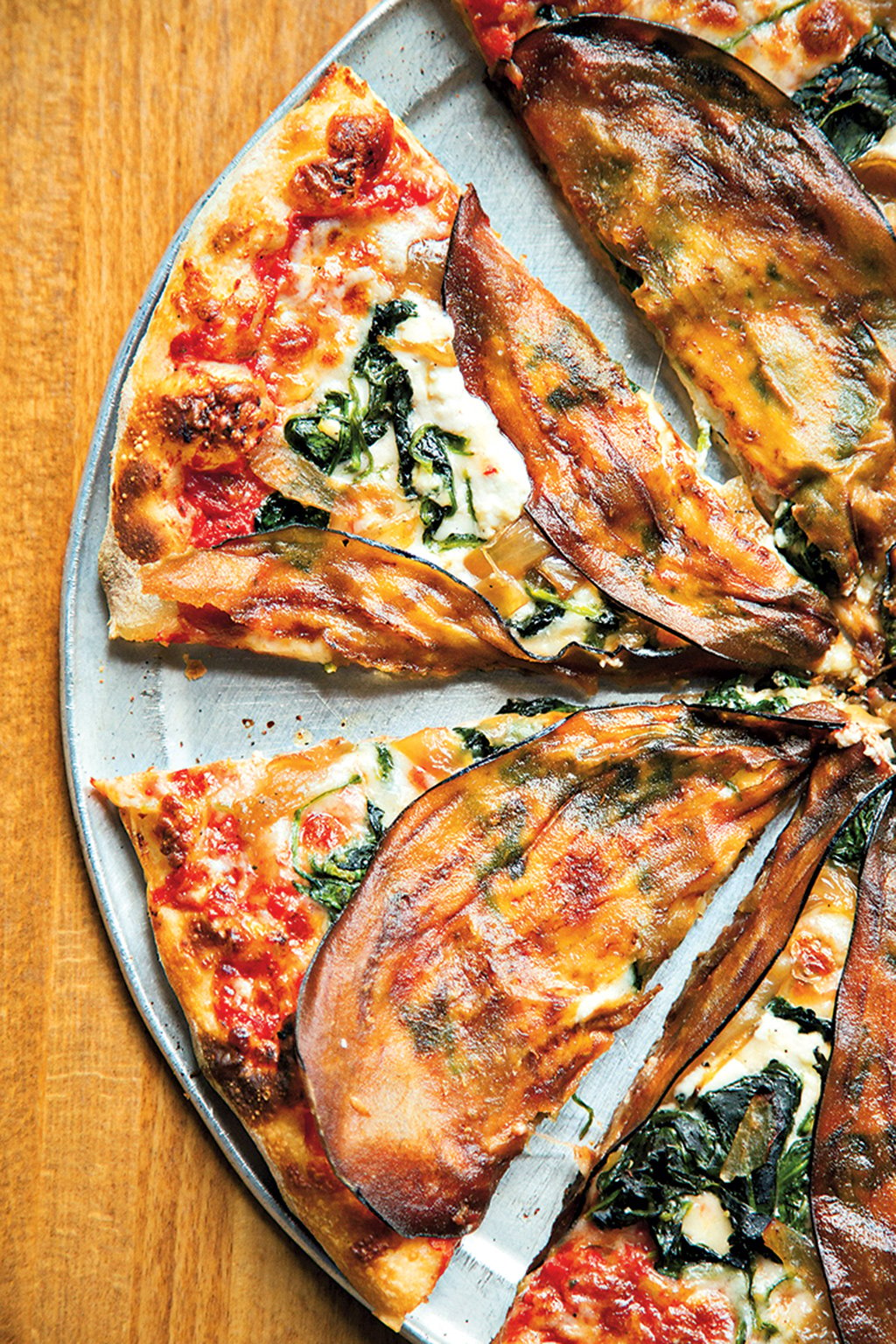 A pioneer when it opened in 2006, Comet remains in the top tier of local pizza joints. The wait for one of the Ping-Pong tables can rival a Harry Potter opening. While you pass the time, try the meatballs blanketed in wonderful red sauce (sold by the jar) and the fluffy tiramisu.
5037 Connecticut Ave., NW; 202-364-0404.
The New Haven–style pies at Pete's sport locally sourced ingredients and benefit from an attention to detail evident in crispy-chewy crusts, zesty sauce, and fresh toppings. Order a whole pie—our favorite is the garlicky white clam—or by the slice, which we like topped with sausage and mushrooms.
4940 Wisconsin Ave., NW; 202-237-7383.
Ripple's minimalist menu is enigmatic enough that it's tempting to stick to simple stuff: excellent charcuterie, a green salad with a chèvre crouton. But the made-for-sharing menu is built for flexibility, making it easy to experiment with lots of little things or have a traditional three-course meal.
3417 Connecticut Ave., NW; 202-244-7995.
The first thing you see at this clattering Cleveland Park pizzeria is the line of pies waiting to be picked up from the kitchen counter. But good as they are, the Neapolitan-style pizzas aren't the main reason to love this place. Look to the specials for spins on seasonal veggies, usually simple but bright with flavor.
3715 Macomb St., NW; 202-885-5700.
This article appears in our Washingtonian Welcome Guide.