Pastry chef  Tiffany MacIsaac and lead decorator Alexandra Mudry-Till have a simple explanation as to why they decided to open Buttercream Bakeshop, in addition to busy careers in the wedding cake industry.
"We wanted to do our own thing" says Mudry-Till. "Also, to put up all the pink we could possibly want."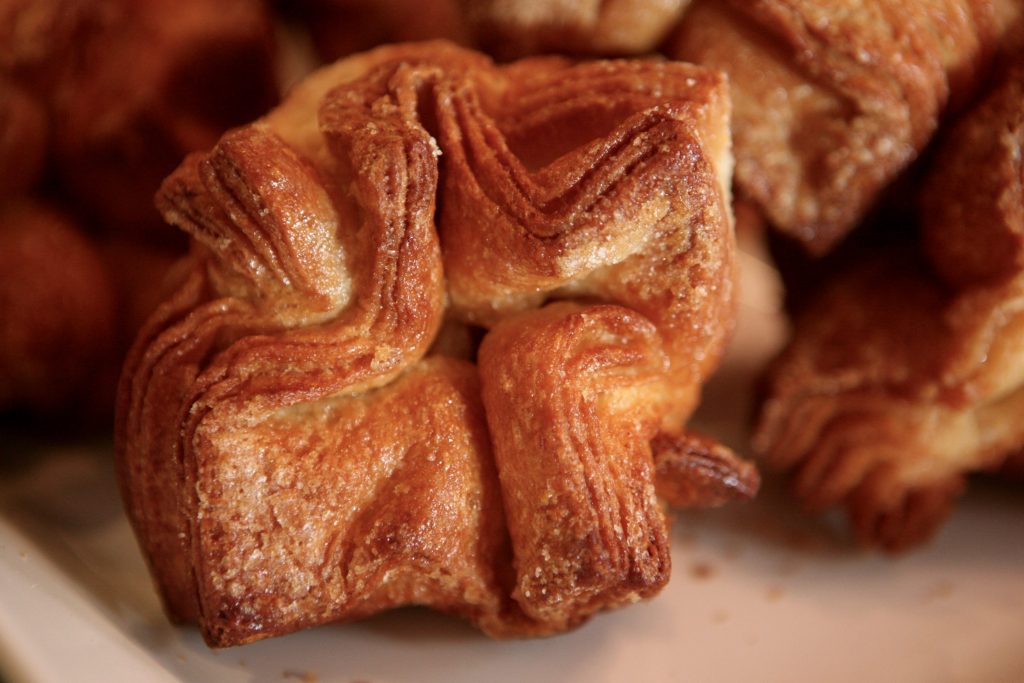 Walk by the windows of 1250 Ninth Street, Northwest and you'll see the duo's vision come to life. Tucked beside the recently-opened Espita Mezcaleria, neon-pink signs proclaim "bakeshop" above equally-neon silhouettes of cupcakes and lattes (MacIsaac sought out the design skills of Streetsense-based EditLab). Step inside, and their agenda comes through just as clearly. The menu at Buttercream is a selection of classic—often nostalgic—sweets, rooted in MacIsaac's contemporary-American style, and executed with the precision of Mudry-Till's classical French influence.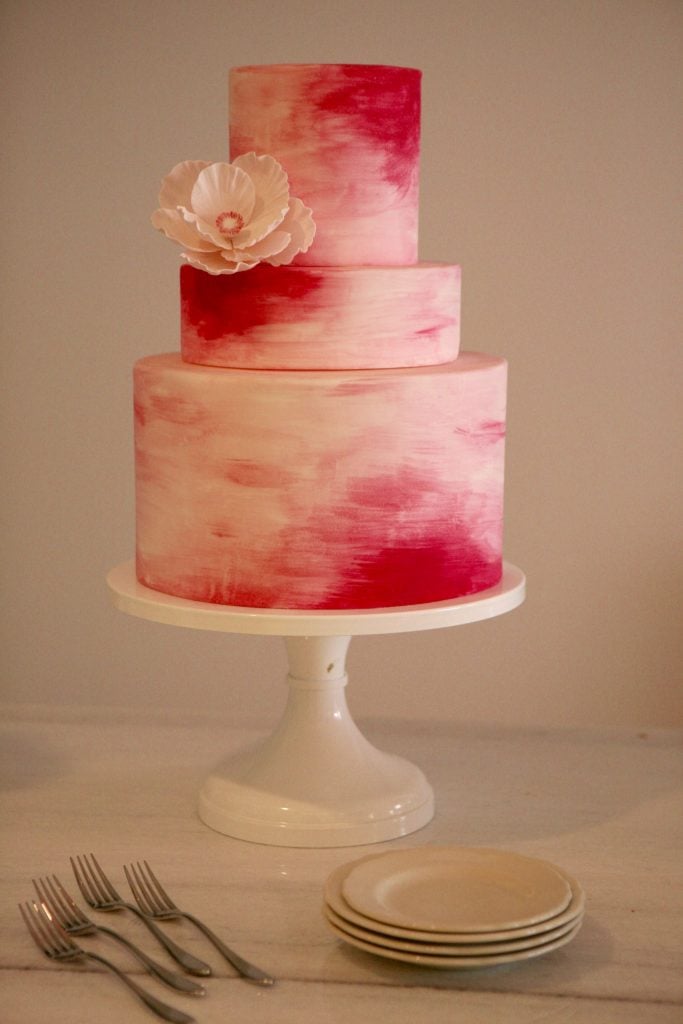 MacIsaac, most recently the head pastry chef of Neighborhood Restaurant Group, has already cultivated a following for her pastries and breads at spots like Birch & Barley and Buzz Bakery, not to mention the wedding business she launched post-NRG. Both bakers will continue to craft cakes for brides-to-be, in addition to breakfast items and sweets for the shop.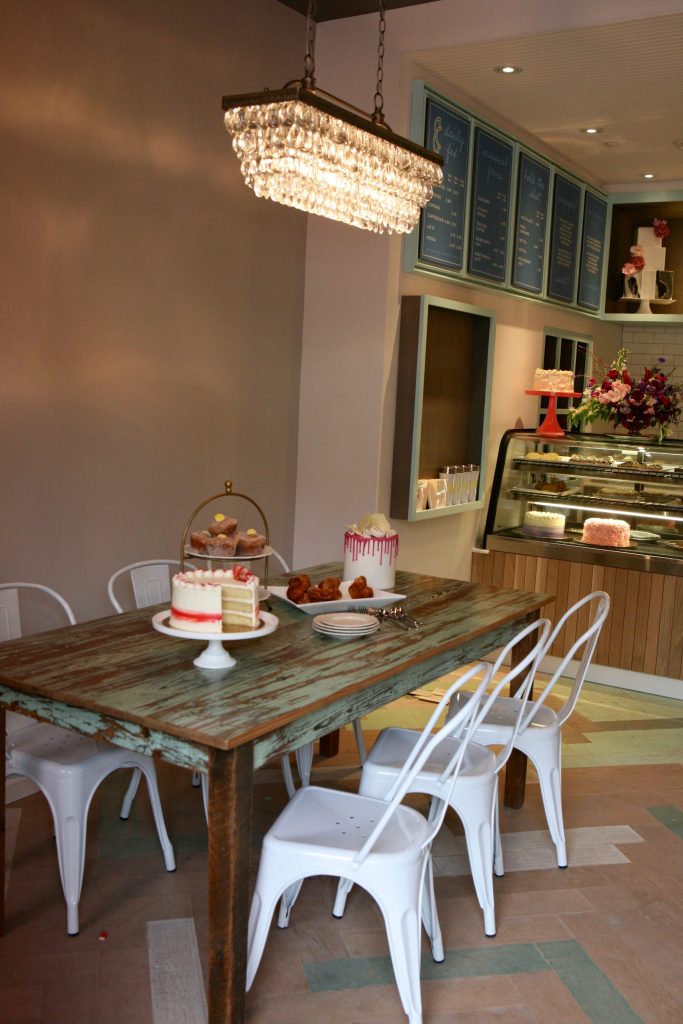 Morning commuters can pick from treats like the Buttercream Breakfast Bun—a take on a sausage-egg-and-cheese with Asian-inspired milk bread—or the "Cinnascone," a play on a cinnamon roll. Compass Coffee drinks provide a caffeine kick. Sweet tooths will find a wide variety of delicacies: Nutella hoho's sit alongside cookie dough-brownie bars; a blueberry icebox tart is propped next to a basket of "Queen Bee" pastries (a riff on the French pastry, kouign-amann); and classics like oatmeal cream pies and black forrest cakes get a new twist.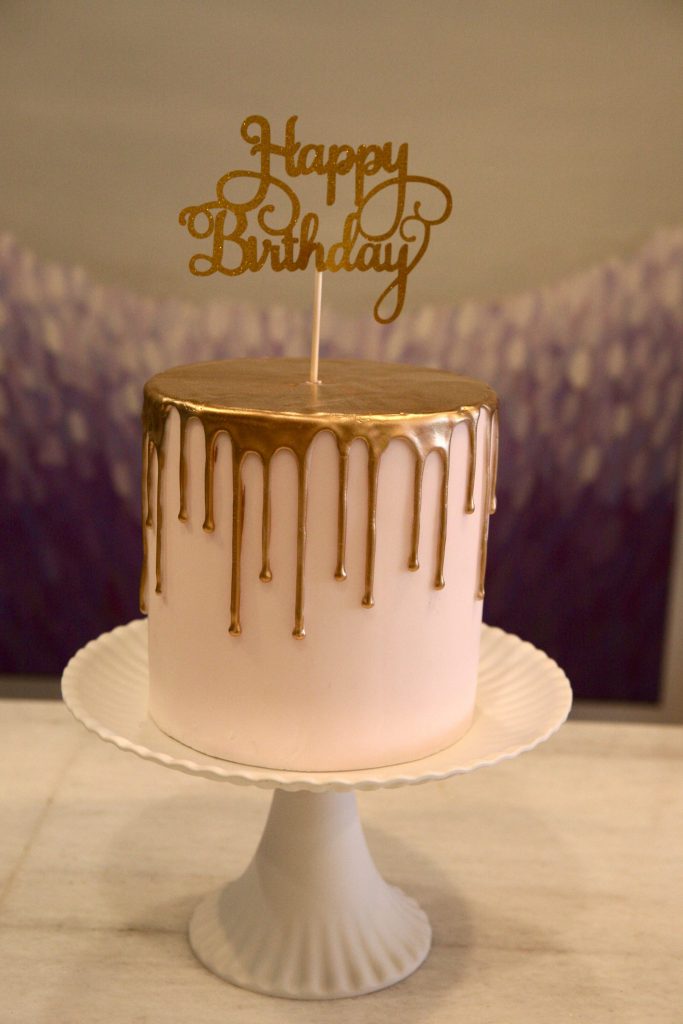 All can be taken to-go or eaten in the bright shop, which exudes the antiqued charm of a French patisserie (sans stuffiness). Baked goodies are displayed across the white marble countertop, and guests can either dine at bar stools or cozy up to a communal farm table from Salt & Sundry; other small, local businesses represented in the space include cookies from Sugar Pixie Sweets, bouquets from Darling & Daughters Floral, and stationary from local artist (and MacIsaac devotee) Bellajenna.
"We want it to be accessible, not intimidating," says Mudry-Till.
Look for the bakeshop to open this week, and launch online ordering soon.
Buttercream Bakeshop. Open Monday through Friday, 7 am to 7 pm; Saturday 8 am to 7pm; Sunday 9 am to 7pm on Sunday.