To say that Espita Mezcaleria is a Mexican restaurant specializing in mezcal doesn't capture the concept. Certified Master Mezcalier Josh Phillips and wife Kelly Phillips spent an extensive time studying the spirit in its native Oaxaca, Mexico, and were inspired to bring the region's dining and drinking traditions to Washington with the help of chef Alexis Samayoa—an alum of lauded New York restaurants WD~50 and Empellon.
Here's what to look for at the 88-seat space when you go.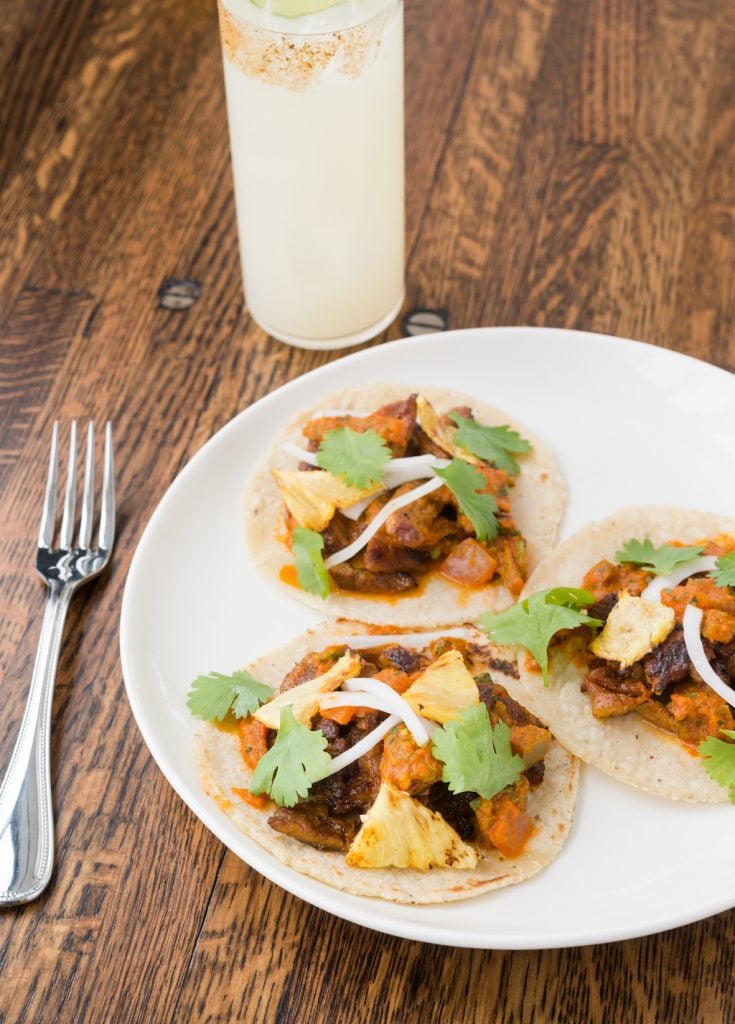 A metric ton of imported Oaxacan corn
So much of Oaxacan cuisine relies on corn, so the team went straight to the source for the primary ingredient; the restaurant imports roughly a metric ton of seasonal Mexican corn per week. Cooks grind masa every morning at 5 am, hand-pressing a thousand tortillas for the menu. You'll find the heirloom corn everywhere—in eight varieties of tacos; fresh chips that can be matched with six styles of salsa; tlayudas, oversized bean tortillas topped with the likes of crab and avocado; short rib sopes; and chihuahua queso fundido, melted with house-made green chorizo and served with more tortillas for scooping.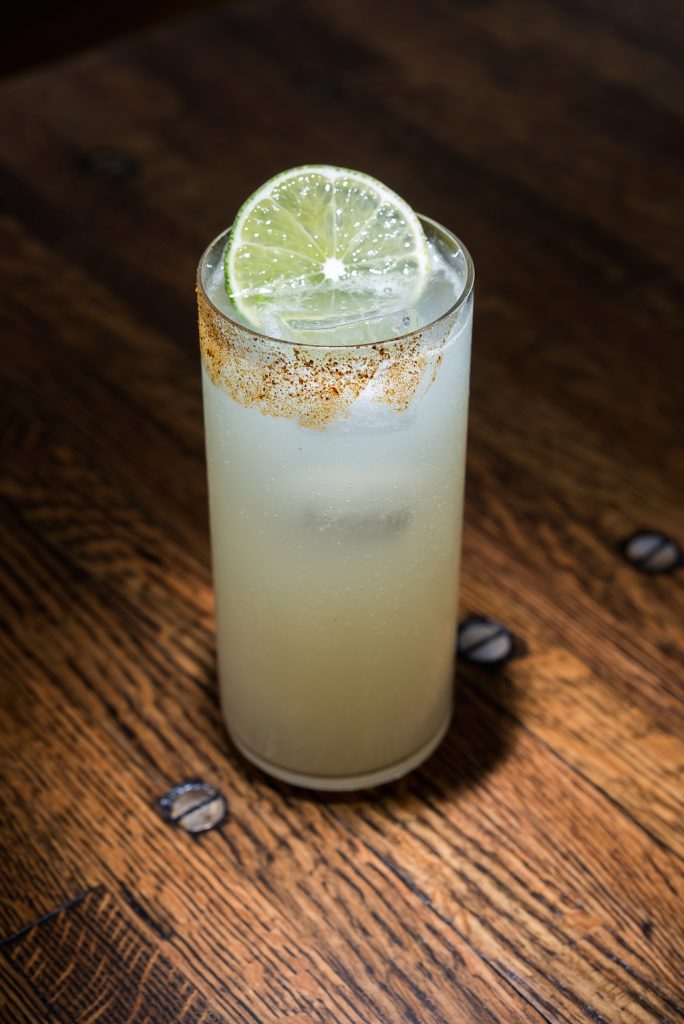 Mezcal that isn't just "smoky"
The Phillips come to DC by way of Philadelphia, and were drawn to the Washington by the District's direct import laws for liquor, which allow them to source unusual mezcals. The bar stocks 85 bottles—95 counting special tequilas—which are listed like a wine guide, noting the region of production, mezcalero (maker), and flavor notes. Perhaps surprising to some, those notes don't read "smoky," which Josh says is the biggest misconception about mezcal.
"It's like pastrami," says Josh. "If you've had really great pastrami, the smoke is infused in the meat, it's not on the surface. Bad pastrami is smoky on the outside, and flavorless inside. Badly-made mezcal can be really smoky, but well-made mezcal is really delicate and pretty."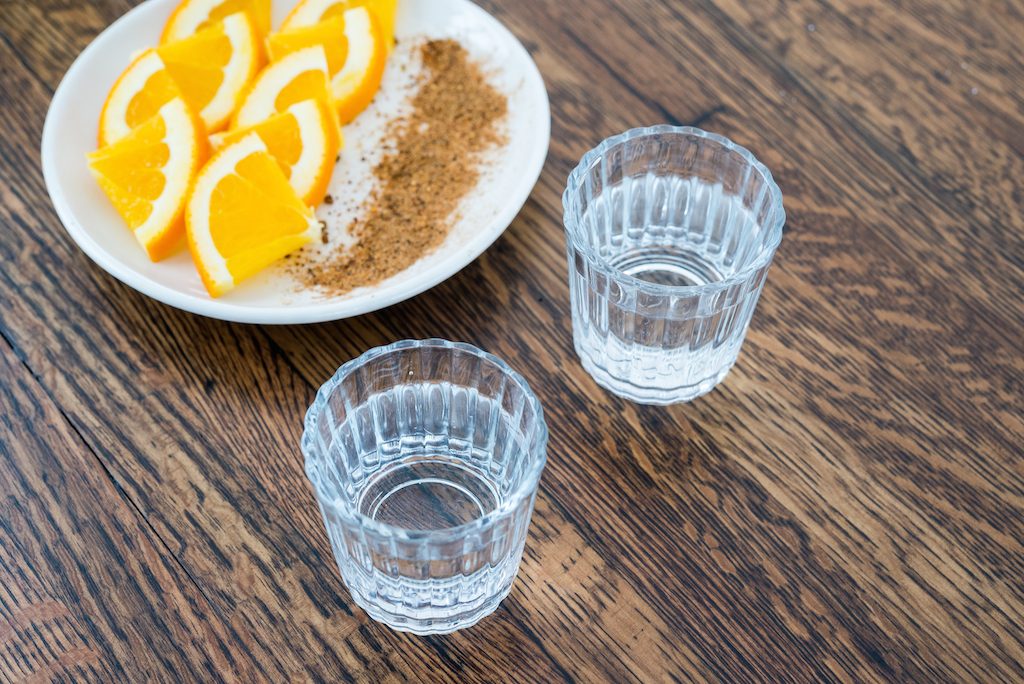 Glassware from a Catholic church supply
The team wanted to mimic the drinking experience in an Oaxacan mezcaleria, right down to the serving style. Sipping mezcals are served neat, in one, two, and six-ounce pours, all with different drinking vessels. The smallest taster arrives in a copita, or little black clay cup. The next size arrives in a veladora, essentially a short candleholder that was traditionally manufactured by the Catholic church in Oaxaca; Josh follows suit, buying the glasses from a church supply (look for a cross on the bottom). Six-ounce pours out of apothecary bottles are best for groups, and arrive with orange slices and sal de guano (spiced salt).
Those who don't want to sip straight can try a variety of cocktails from former Columbia Room barkeep Megan Barnes. We have our eye on mezcal mixed with ginger and cucumber.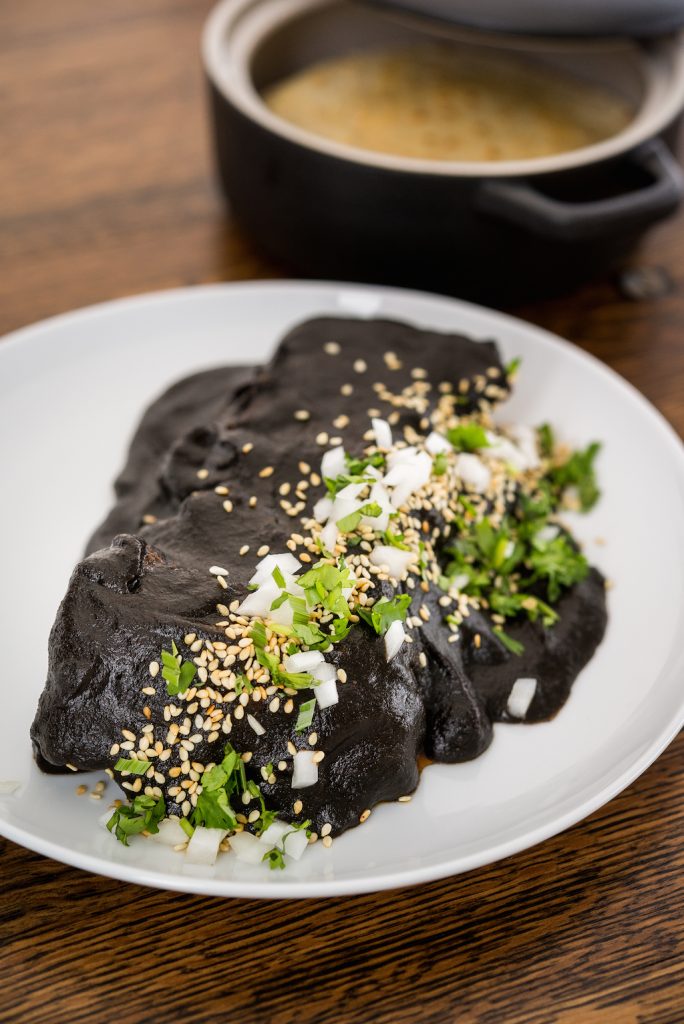 Incindiary mole
Oaxacan moles are better known for their complexity and lengthy list of ingredients than fire, which is true of Samayoa's seven varieties, save one: the mole negro, or black mole. The sauce involves charring chilies, tomatoes, garlic, and onions to ash, and reincorporating them in the brew. The eye-tearing process is done in the morning, before diners arrive, though the taste is far less pungent and not overbearingly spicy. Look for the mole over slow-cooked lamb neck with fresh tortillas.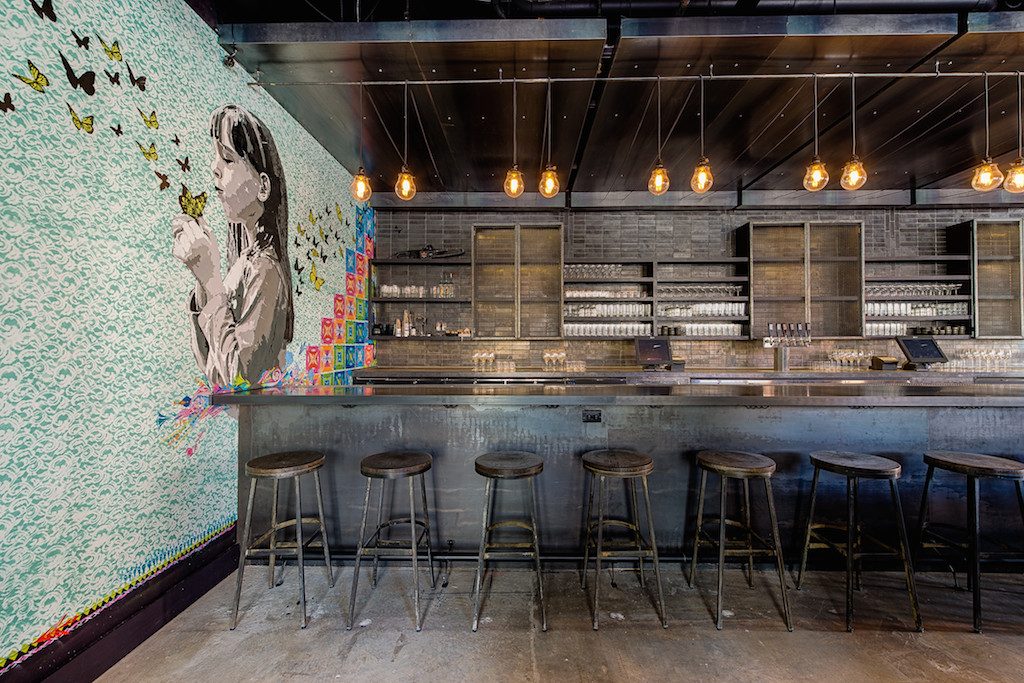 An outdoor patio
Though the weather is balmy for Espita's opening, an outdoor patio will debut later this spring, and bring 44 more seats to the space. In the meantime guests can gather inside against a backdrop of murals painted by Yescka, a well-known Oaxacan street artist.
Espita Mezcaleria. 1250 Ninth Street, NW; 202-621-9695. Open Sunday through Thursday, 5 pm to 1 am; Friday and Saturday, 5 pm to 2 am. Reservations accepted. Look for lunch and brunch at a later date.