Our Washingtonian Recommends lists bring you the best places to eat, drink, and be entertained—all selected by Washingtonian editors.
This Korean chain might have more than 100 outlets around the world, but it's the apotheosis of fast food, with a fried chicken so juicy, so crunchy it makes KFC look like it isn't even trying. The polished wood floors of this Arlington location give it the feel of a wine bar, while the chicken alternatives include zucchini "fries" and pork buns laden with pickled radishes and carrots.
2209 N. Pershing Dr.; 703-528-1011.
Whether you're ending a juice cleanse, have had a rough day at the office, or just feel like indulging in a whole lot of cheese-laden goodness, Jill Erber's gourmet-shop/bistro hybrids are where you want to end up. Her kitchen produces standout grilled cheeses plus hefty sandwiches and four decadent renditions of mac and cheese.
2411 Mount Vernon Ave., Alexandria, 703-706-5300; 4056 Campbell Ave., Arlington, 703-933-8787.
At this casual Clarendon restaurant, most of the beer arrives in cans, chatty servers sport black T-shirts, and Wet-Naps accompany a hulking stack of buffalo ribs. Green Pig's buffalo ribs come with four sauce varieties, including Thai peanut. The meat is one of the many reasons to venture here and get your hands messy. Another: the eclectic menu, a mash-up of French, Southern, and "other"—tostadas or Kung Pao sweetbreads, anyone? Dishes tend toward the rich, but don't skip the terrific peanut butter brownie sundae.
1025 N. Fillmore St.; 703-888-1920.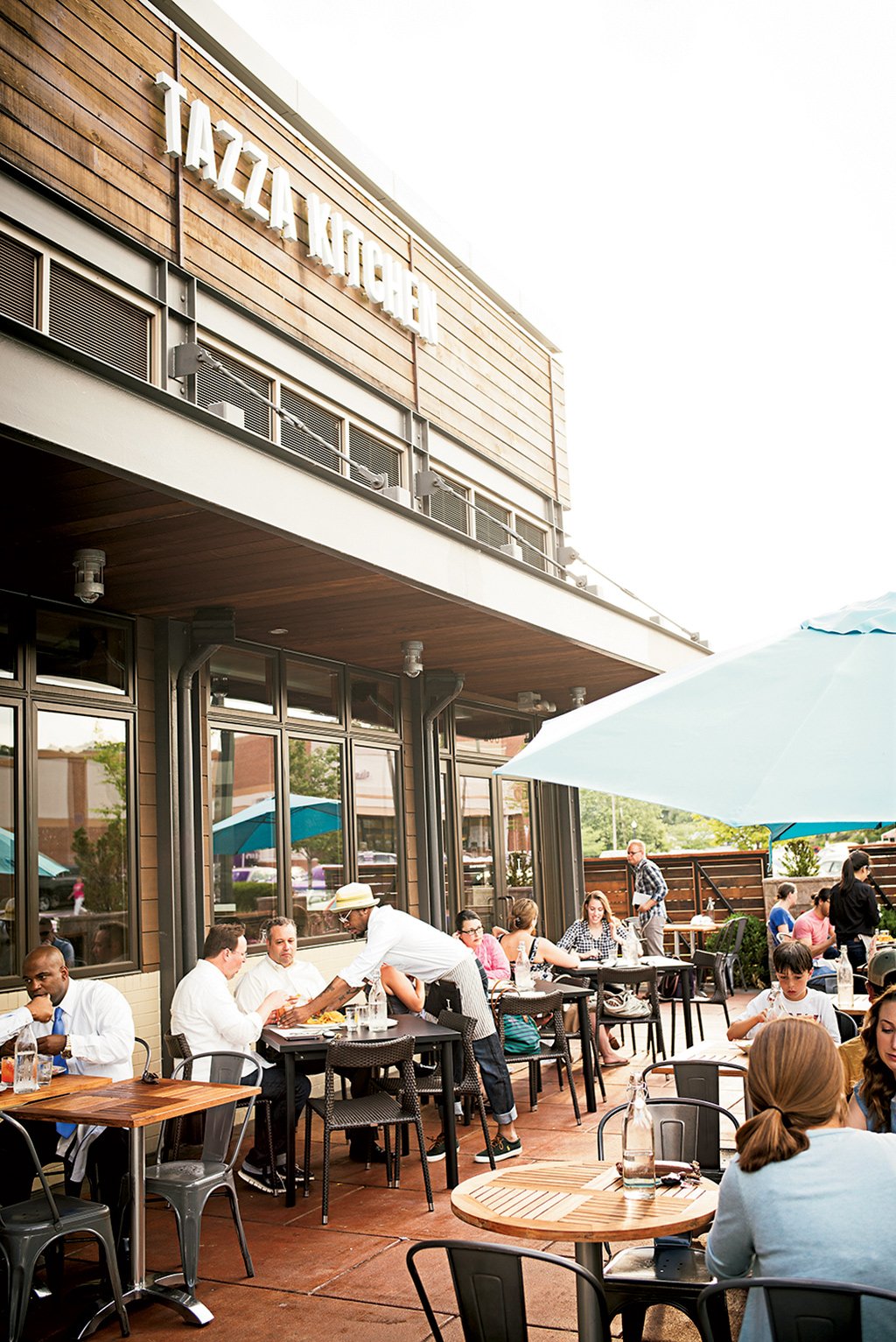 Mike Isabella's first Virginia eatery is a spinoff of the original Kapnos, and while you'll find a few crossover menu items—particularly dips and spreads with fresh flatbreads—the dishes here draw from Greek islands with an emphasis on seafood. Think marinated mussels with eggplant and olives, chilled shrimp with tomato-ouzo cocktail sauce, and bay scallops with apple and grapefruit. The patio is perfect for slurping fresh oysters alongside crisp Greek white wine.
4000 Wilson Blvd.; 703-243-4400.
This jammed Clarendon brasserie gracefully straddles the territory between bar and restaurant. There are plenty of twentysomethings here to sip from the groaning roster of boutique wines, Belgian and German beers, ciders, and cocktails. But it's also a family destination, with swing-set-friendly fare— giant pretzels, terrific house-made hot dogs in poppy-seed buns—that tends to show up on a lot of grownups' plates, too. House-made charcuterie and mussel pots are ideal for communal eating, as are platters of sausages and pork belly piled on top of kraut and spaetzle and garnished with tart lingonberries. In the mood for something lighter? Go for the grilled sea bass, boosted by zippy green-olive vinaigrette.
3100 N. Washington Blvd., Arlington; 703-741-7636.
It's hard not to eat like a marathon-prepper at Robert Wiedmaier's moules frites–and-beer hangout, thanks to the addictive dishes. Plump mussels are blanketed in creamy, flavorful sauces—cilantro-laced Thai curry, classic white-wine broth—and served with wonderfully crusty bread and crisp French fries (both regular and sweet-potato).
800 N. Glebe Rd.; 703-841-2337.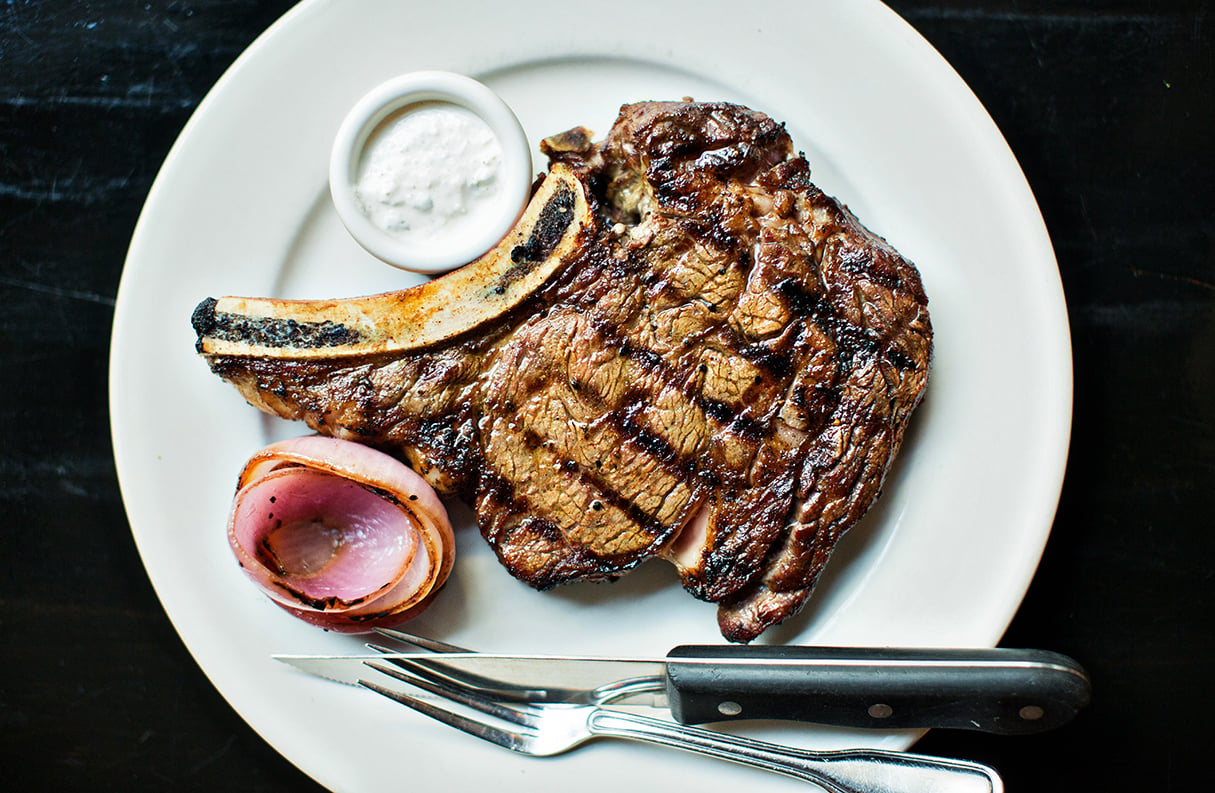 The question with the great Chinese chef Peter Chang used to be: Will he stick around? Chang was notorious for opening a spot and vanishing soon after. These days, as he commands an empire of restaurants throughout Virginia and Maryland, the burning question has become: Is he in the kitchen? Such dishes as his scallion bubble pancake and dry-fried eggplant are lighter when he's around. If Chang's not in, you still are likely to eat better than at 90 percent of the Chinese restaurants out there, though you may be left wondering what all the hype is about.
2503 N. Harrison St.; 703-538-6688.
You'll find both families with kids and Peroni-sipping twentysomethings gorging themselves on pizzas and fried risotto balls at this Neapolitan-style pizzeria. Springy crusts get topped with salty Parma prosciutto and peppery baby arugula, or beef meatballs and mozzarella. There's even a dessert pizza, laden with Nutella and fresh fruit.
5104 Wilson Blvd.; 571-312-7230.
When we crave a thick, bloody steak, this is the place that leaps to mind. Not that there aren't lots of other options, but we prefer restaurateur Michael Landrum's for its value, its warmth, and its scale—this is a steakhouse for the common man. The loud, bare-walled dining room might be off-putting if it weren't for the great deal you're getting. Heaping sides of mashed potatoes and creamed spinach come free.
2300 Wilson Blvd.; 703-841-7297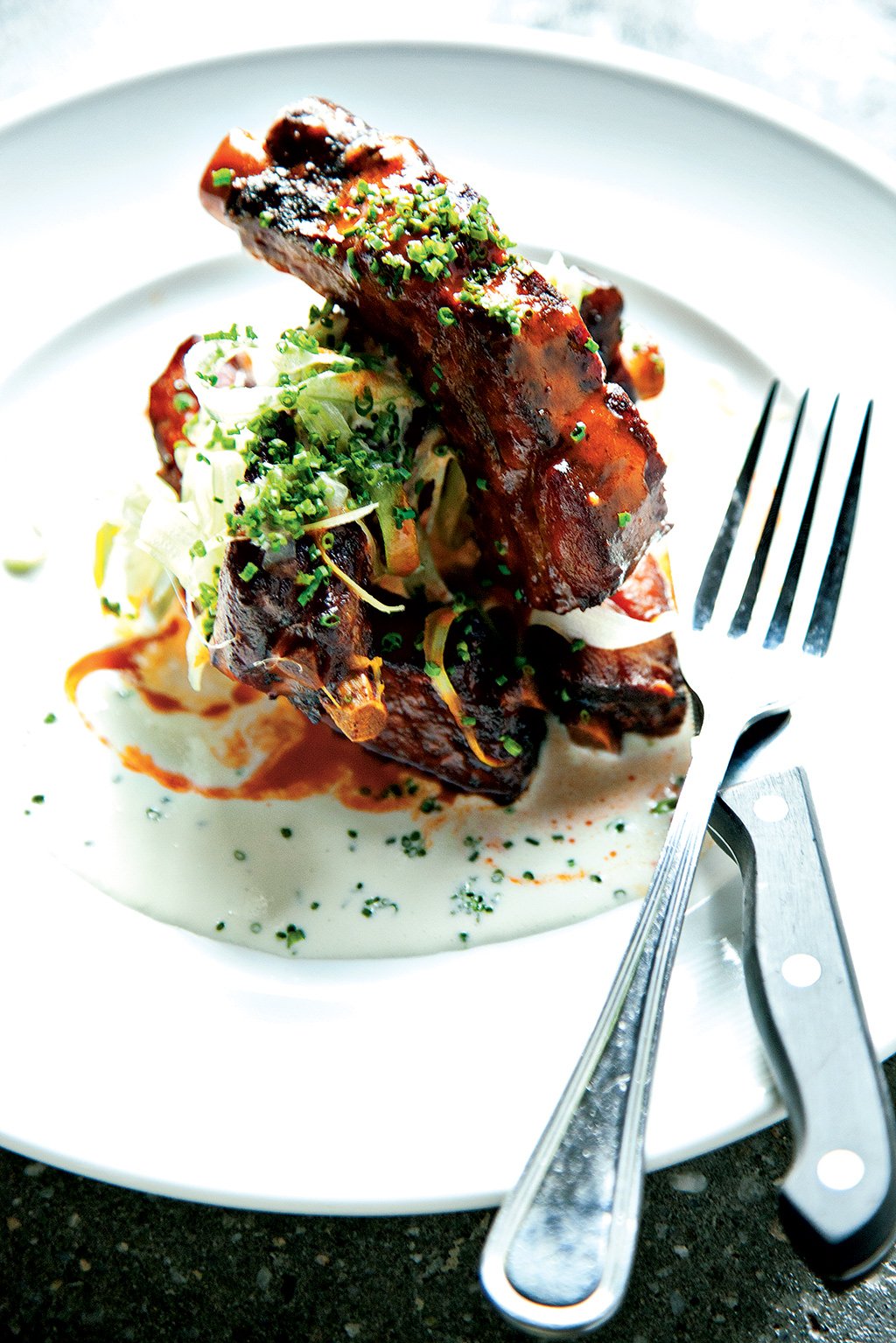 Imagine a neighborhood bar, only foodier, cozier, more contemporary, and less focused on pleasing the widest swath of diners. Terrific, attentive service, too. Go for the garganelli pasta with fennel sausage, and end with an excellent olive-oil-topped chocolate budino.
2931 S. Glebe Rd.; 703-549-8299.
This old-timer from Bangkok native Sunthorn Rojural remains remarkable. The minimalist room doesn't look tired, and the kitchen continues to produce plates that are bracingly spicy and fresh. Appetizers shine. Don't necessarily skip more traditional dishes—the green-curry chicken is near perfect—though adventurers can also do well with the likes of pork-knuckle stew.
3217 Columbia Pike; 703-685-7040.
The kitchen at Jonah Kim's snug ramen shop/small-plates joint in Ballston works with the speed of a diner at prime time, shooting out supremely crunchy Brussels sprouts drizzled with fermented-chili mayo, wings amped up with chilies and rice vinegar, and steamed bao stuffed with braised oxtail, sweet garlic purée, and fennel kimchee. And then there's the uni waffle, a dubious-sounding finger food—featuring lobes of saline sea urchin, salmon roe, and taramasalata, a rich Greek spread made with carp roe—that actually lives up to its social-media hype.
4000 Wilson Blvd.; 703-465-1100.
This article appears in the Welcome Guide of Washingtonian.