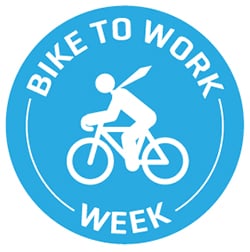 With Bike to Work Day coming up, you may be considering using Capital Bikeshare to pedal in to work. The environmental and health benefits are hard to deny, but is cycling a more cost-effective option? We chose a few different bike routes around Washington—all ending at McPherson Square—and compared peak metro fare and taxi rates with the price to ride a Capital Bikeshare bike with an annual membership.
If you're riding to work from Navy Yard to McPherson Square, it's your lucky day. The ride clocks in at nearly 20 minutes, making it free if you have a Capital Bikeshare annual membership. If you're grabbing a bike near Clarendon or Fort Totten, your trip will be less than a quarter, and if you're starting point is Virginia Square or King Street, Old Town Alexandria, expect to pay a couple bucks to bike nearly an hour.
Be ready to fork over about $10.50 on a bike ride from Rockville to McPherson Square, nearly five dollars more than metro fare; however, after a 19.5-mile bike ride, you can revel in the fact you don't have to pay $60 in cab fare.
2015 costs based on Capital Bikeshare annual membership, Metro Trip Planner, and evening rush-hour rates as calculated by TaxiFareFinder.com.