Since last summer, Anthony Dihle, a 33-year-old graphic designer, has been biking around town snapping photos of neighborhoods and making posters for sale on his website.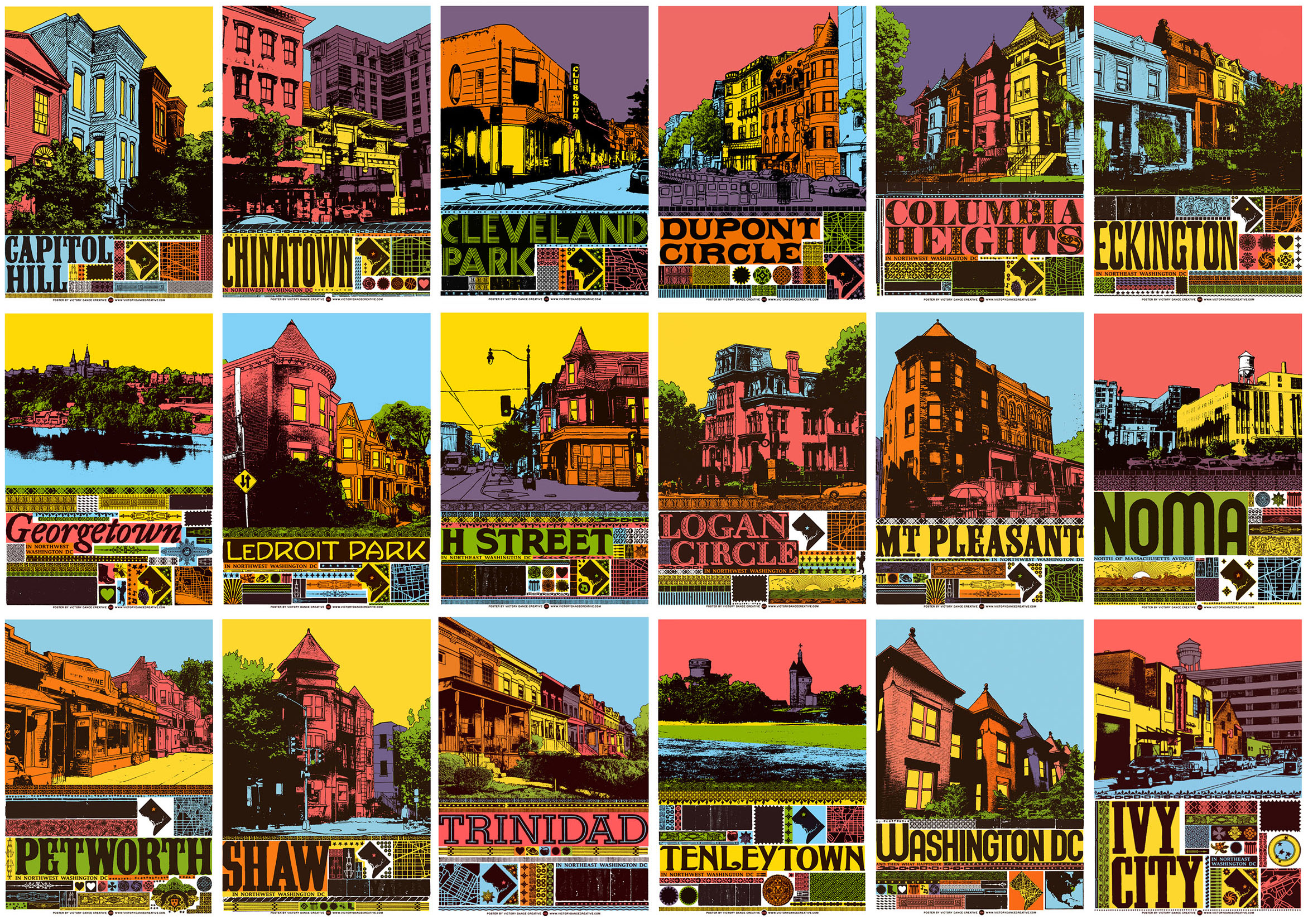 Dihle, originally from Frederick, Maryland, started his own design company, called Victory Dance Creative, last June. He does branding, makes posters, and helps illustrate books, newsletters, and other publications. He started this "DC Neighborhood Project" in his free time.
Dihle takes pictures of iconic strips in Washington-area neighborhoods, then draws them out.  He then scans them onto a computer to do the typesetting, before stenciling them on silkscreen.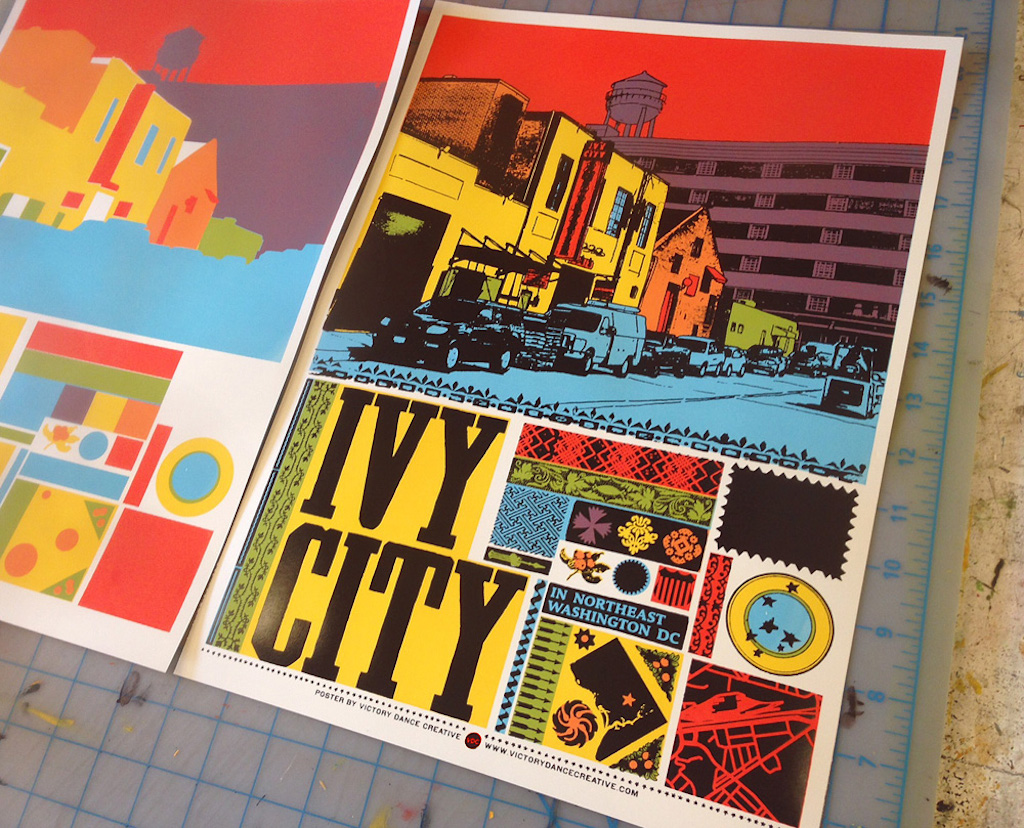 "They're all handmade prints," he explains. "The computer comes in the middle, but I start with a bike trip and a drawing."
Dihle has been making concert posters for years, which are often used at popular venues like the Black Cat and the Fillmore Silver Spring. For this project, he got inspiration from other renderings of Washington he saw around town, but wanted to put a creative twist on habits he thought were getting cliché.
"I was tired of seeing DC as only the Washington Monument, only the Capitol Building, only the White House" he says. "I wanted to start to show off the visual character of the neighborhoods, so I tried to get an image from each that was a landmark, or was characteristic of the area, like the two-story townhouses in Capitol Hill, or the Art Deco building in Cleveland Park."
Dihle started with a poster for Park View, where he now lives, and has since made 30 others. He's thinking about making ones for Deanwood and Navy Yard next.
The posters have a striking color scheme. Dihle started with red, yellow, blue, and black, then overlaid them to get bright secondary hues.
"I love colorful stuff," he says. "I didn't want this project to be sedate and too-cool-for-school."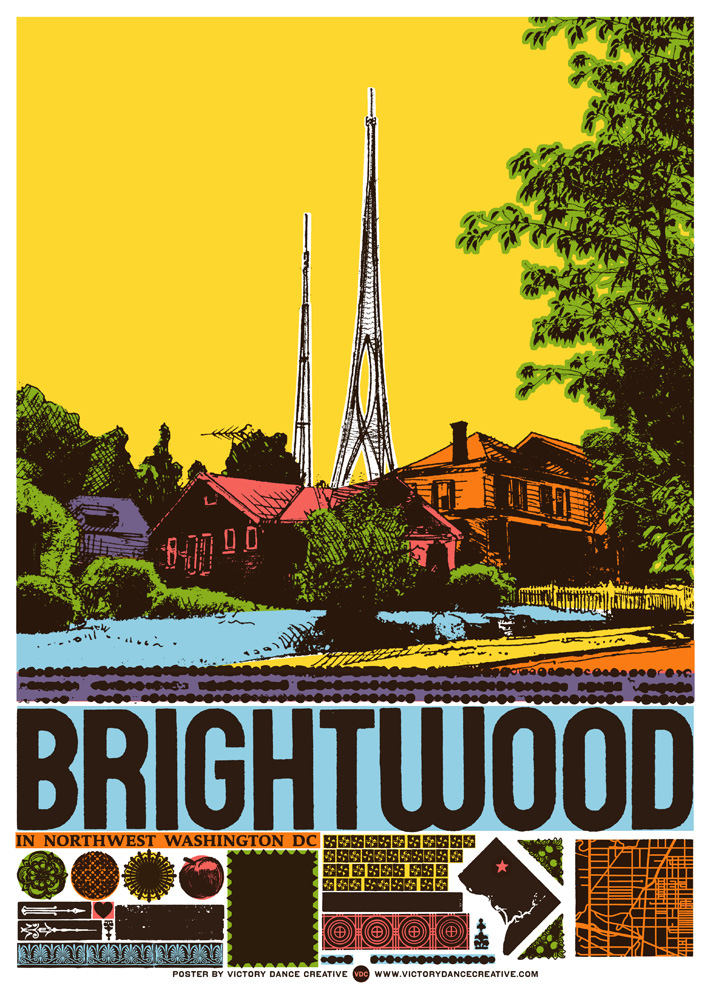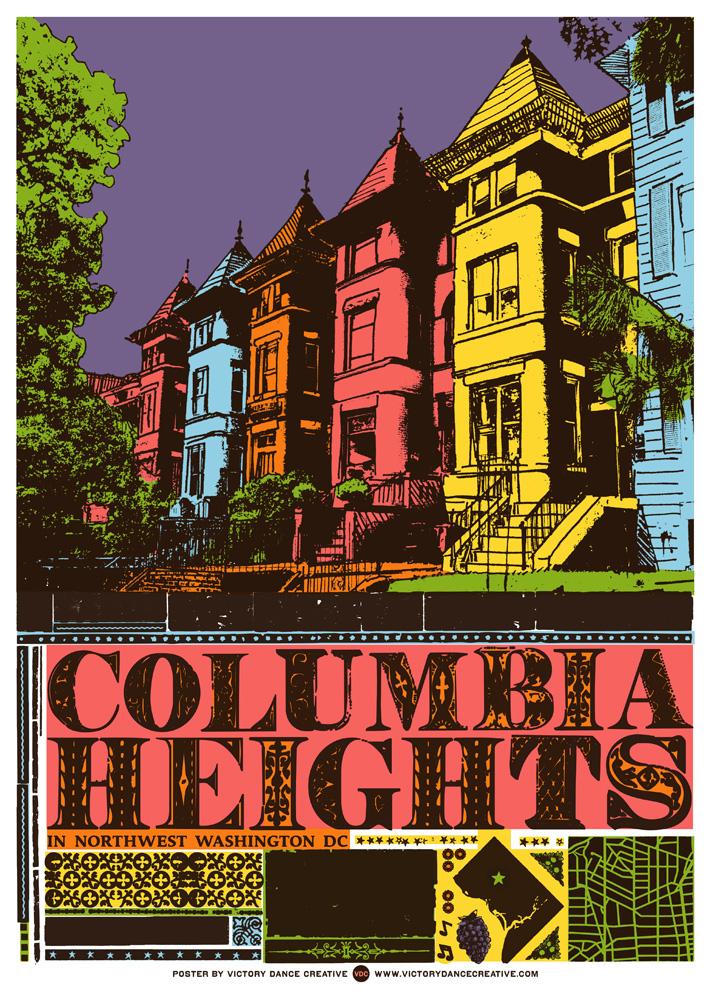 Dihle guesses each poster takes a little less than a day to photograph and draw, and then an extra three nights in the studio to finish designing.
The posters go for $18. You can buy them here.