10417 Armory Ave., Kensington; 301-832-1065
If you're tired of the ultrathin, sparely appointed Neapolitan pies that everyone and his nonna seem to be pulling out of pizza ovens, get yourself to Frank Linn's cozy Kensington place. Here he makes a sturdier, chewier crust, which is subjected to a good amount of char in the brick oven he built himself. On top? Accessories such as house-made bacon and pickled jalapeños (on the excellent Hot Mess) or an earthy, seductive mix of cremini mushrooms, shallots, Gruyère, and porcini salt. Linn keeps himself focused pretty tightly on pizzas, but the few other things on the menu—abundant, well-dressed salads and not-too-sweet house-made sodas—are given just as much thought.
Also good: Clam pizza; pepperoni pizza; sausage-and-peppers pizza; arugula salad.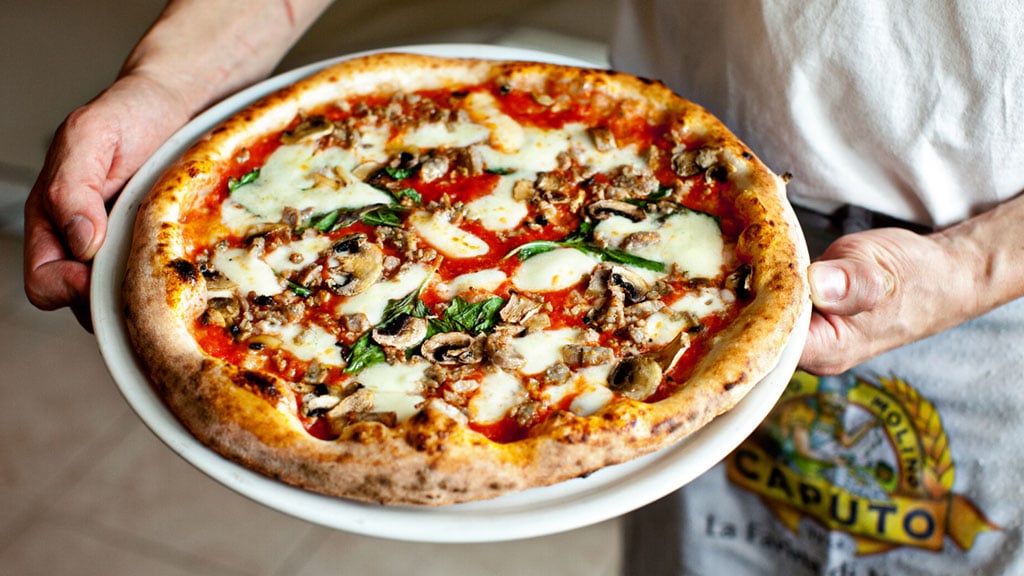 2711 12th St., NE; 202-248-3946
This Brookland pizzeria, dedicated to the pure and sometimes almost austere Neapolitan ideal, has had its ups and downs since the founding partners split, but a recent visit showed it to be more up than we've seen it in a while. The pies are constructed on excellent foundations: a bright and sweet tomato sauce, tangy slices of fresh mozzarella, and a crust (cooked quickly in the custom-built wood-fired oven from Italy) that hovers between chewy and crispy. The pizza dough is wisely repurposed for excellent calzones and sandwiches, which deliver the crunch of a grill-pressed Cubano. A heads-up for hop-heads: The craft-beer list is unexpectedly deep and interesting for such a tiny operation.
Also good: Salsiccia pizza; prosciutto cotto pizza; quattro formaggi pizza; Di Ettore pizza, with arugula, cherry tomatoes, and prosciutto; prosciutto-crudo-and-mozzarella sandwich; sausage-mozzarella-and prosciutto sandwich; calzone with ricotta, prosciutto, and mozzarella.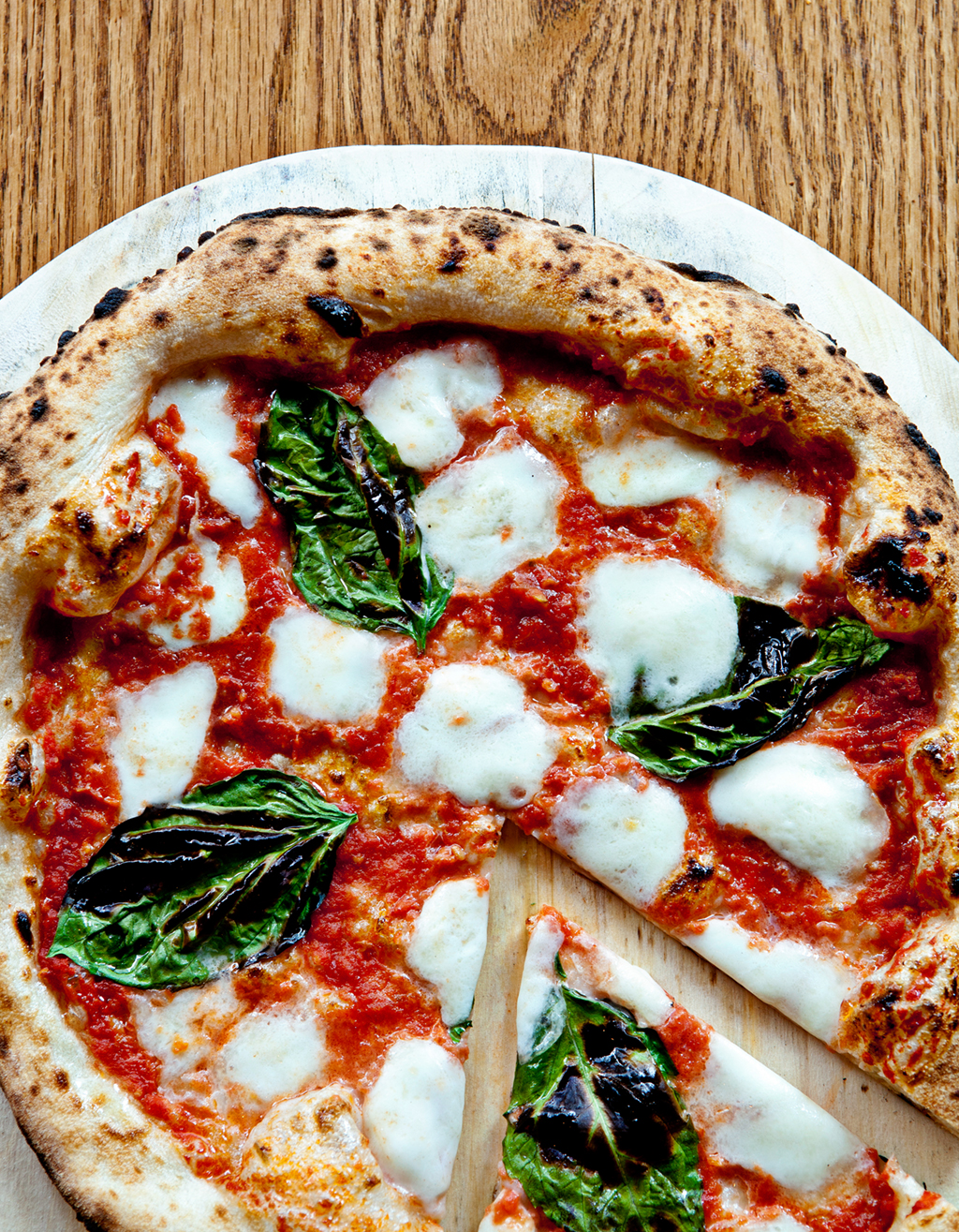 400 S. Maple Ave., Falls Church; 703-226-3460
Neapolitan-style pies have all but taken over Washington's pizza scene, but few in our area bear the authoritative stamp of Verace Pizza Napoletana, the Naples-based organization whose mission is to protect the dish and the way it should be made. Pretty impressive, given that the chef who snagged the designation is Bertrand Chemel, a Frenchman who took up pizza-making two years ago. At this cheery, kid-friendly dining room, his rounds sport a crust that's sturdy enough not to disintegrate under the buffalo mozzarella and other high-quality toppings. (Just try not to pluck off all the nickel-size coins of piquant pepperoni while the pie is cooling.) And the other accoutrements—lovely desserts, brittle, olive-oily crostini—show the work of an accomplished chef who doesn't overlook the little things.
Also good: Ricotta dip with crostini; Caesar salad; burger with provolone and cheddar; Orso di Fumare pizza, with smoked tomato, roasted peppers, sausage, and scallions; Diavola pizza, with pepperoni; citrus-glazed doughnuts with Nutella cream.
5104 Wilson Blvd., Arlington; 571-312-7230
The red-tiled beauty that anchors this narrow dining room is the Maserati of wood-fired pizza ovens. Imported from Naples, it runs hotter and cooks more evenly than its competitors. So whether you order a straightforward Margherita or a more embellished Calabrese, with olives, basil, and anchovies, you can expect tender crusts with just a bit of char. The casual, art-filled space is a friggitoria (fry shop), too—we love the creamy Ping-Pong balls of mozzarella, the prosciutto-studded potato croquettes, and the gooey cheese-and-eggplant arancini. For those who want to sidestep the line that snakes out the door, a fixture during dinner, carryout pizzas travel well.
Also good: Fried calzone; sausage-and-onion pizza; eggplant Parmesan.
See what other restaurants made our 2016 Cheap Eats list. This article appears in our May 2016 issue of Washingtonian.