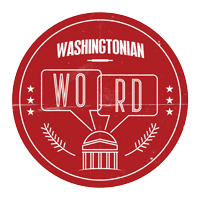 Four years after Congress declared the Washington Opera the country's "national opera" in 2000, the company finally added "National" to the middle of its name. The hesitation seemed to have something to do with quality. "I no longer have any qualms about adopting the title," then-president Michael Sonnenreich explained to the Washington Post in 2004. "We have become one of the best opera companies in the world."
Next door at the Kennedy Center, the National Symphony Orchestra shares the stress of the designation—"There is a responsibility to be the orchestra of the capital," music director Gianandrea Noseda told the Post earlier this year—but not the hesitation: The NSO has used "National" since it began as a provisional group of 80 led by a self-appointed conductor in 1930.
"National" turns out to be a loosely applied term in DC, somewhat like "royal" in London, which indicates a connection to the crown (the Royal Albert Hall, for instance, built by Queen Victoria) but also gets slapped onto kebab houses and chip shops. The National Gallery of Art has a congressional charter and federal funding, though nothing requires it to be national in character. The National Theatre simply took the name as a sales gambit back in 1835; it has never had anything to do with the government down the street.
The designation sometimes feels like a false constraint, even to those who bear it. "We get calls from people: 'You're the National Building Museum, so you're not going to talk about architecture overseas?'" says G. Martin Moeller Jr., senior curator at the private nonprofit institution near Judiciary Square. Worse yet, Moeller says, it seems to take an institution out of its city. "It overlooks the local identity."
Perhaps that's why some national organizations are behaving very locally lately. Washington National Opera has partnerships with DC public schools as well as popular simulcasts at (ahem) Nationals Park. The National Symphony Orchestra does NSO in Your Neighborhood, a five-year-old initiative to bring free concerts across the District. In the Building Museum's ongoing exhibit "Investigating Where We Live," local teens document Washington architecture. National status offers an aspirational mantle, but in the end we Washingtonians keep these places alive.
This article appears in our June 2016 issue of Washingtonian.
Correction: An earlier version of this article stated that the National Gallery of Art is a part of the Smithsonian Institution. The National Gallery of Art is a separate art collection created by Andrew W. Mellon in 1937 with the support of President Franklin D. Roosevelt.