When Michael Landrum quietly opened the Tasty Dug-Out inside Ray's Hell Burger in Arlington, our first thought was that the restaurateur had turned his meaty talent to ballpark hot dogs. Until, that is, we saw the descriptor on the menu: "Modern Zemblan" cuisine.
It turns out the Dug-Out has nothing to do with baseball, and the cuisine of Zembla is fictional, a reference to Vladimir Nabokov's novel Pale Fire. The restaurant within a restaurant—done up with vintage Soviet posters and sectioned off behind wooden bookshelves—serves chilled vodkas, smoked salmon, exotic teas, and other real-life Russian, Georgian, and Mediterranean fare. More than the steaks and burgers Landrum has built a career on, the eclectic dishes here hint at his personal travels.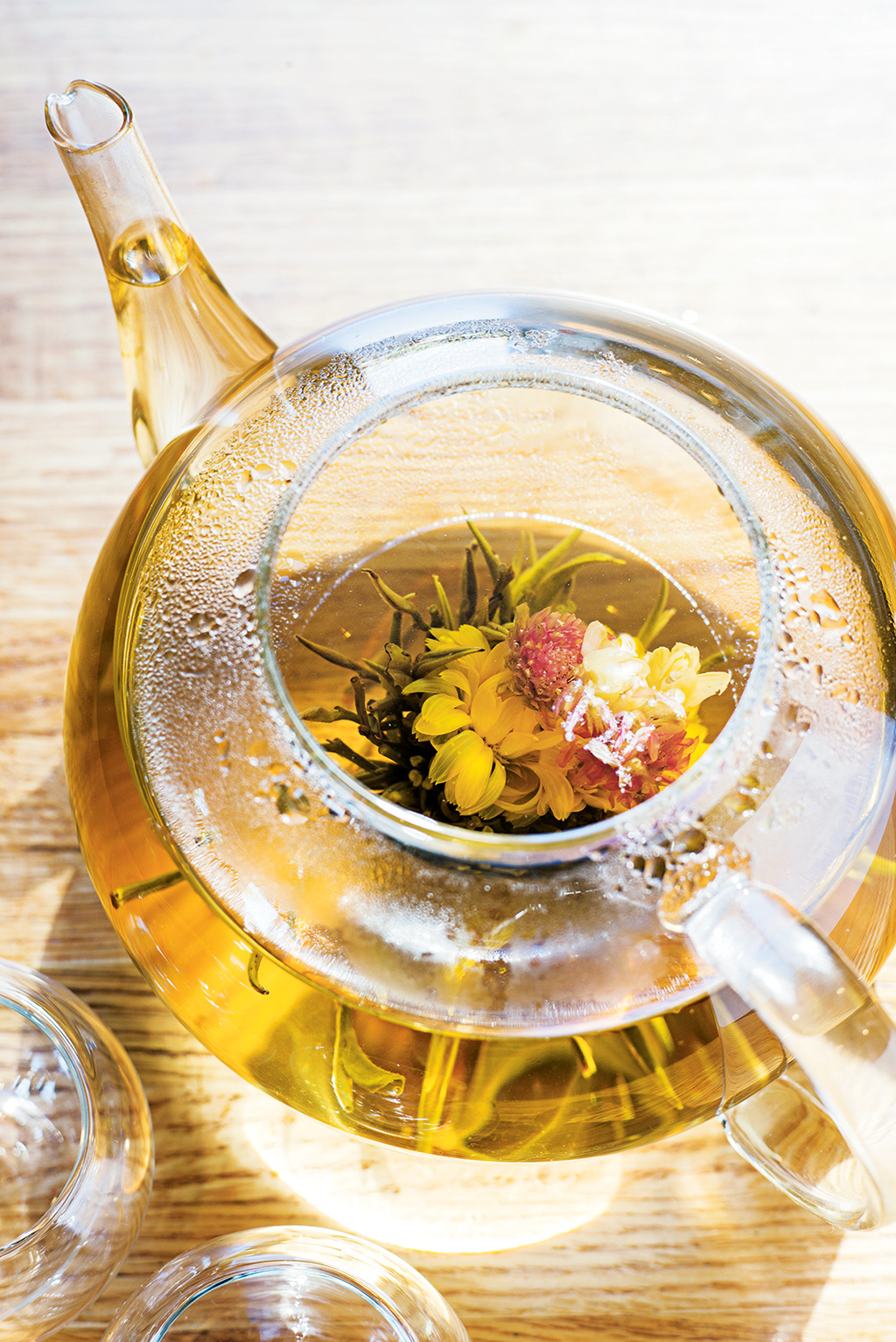 "Real ryes"—thin, malty slices of bread topped with goat cheese ($4) or smoked salmon ($5)—may beckon from the snacks section, especially if you're sipping a chilled shot of honeysuckle-scented liquor ($8). Resist the call. The only real bread you need is "dug-out"—Landrum's nickname for khachapuri, the Georgian cheese bread that resembles a pillowy canoe. The simplest version ($11) is filled with melty brined cheese and a runny egg. A marigold-infused pat of butter imparts a beautifully golden sheen, and the whole thing is set off by a spicy dollop of adjika, a pepper sauce common to the Caucasus Mountains region. The combination is addictive—the kind of dish you tear through without even thinking. Round it out with kharcho ($8 to $12), a Georgian lamb-and-rice soup. The bowls arrive with generous portions of barberry-and-walnut-studded lamb pilaf surrounded by braised hunks of meat; a fragrant tomato broth is poured tableside from a decorative teapot.
But if you're here for khachapuri alone, five variations built upon the original are well worth exploring (and sharing—they can satisfy two). We couldn't stop digging into the Khan ($17), decked out with a version of the zesty steak tartare Landrum made famous at his nearby Ray's the Steaks, or the Tsarina's Delight ($17), crowned with smoked salmon, caviar, onion, and dill. Another category of dug-out combines two comfort dishes—khachapuri filled with shakshuka ($12), an Israeli specialty of eggs poached in spiced tomato sauce. The result is something like a North African riff on deep-dish pizza—especially when you toss in add-ons such as artichokes or fat slices of pepperoni.
Pots of blooming tea ($8)—jasmine-wrapped bundles that blossom in hot water—make a soothing end to the meal, and they best the stiff Greek pastries ($5) often recommended as an accompaniment.
Not everything on the menu shines—or would fit into a thrifty diner's budget, as is the case with a small selection of steaks. But when it comes to khachapuri, Landrum has scored a home run.
This article appears in our June 2016 issue of Washingtonian.
---