Our Washingtonian Recommends lists bring you the best places to eat, drink, and be entertained—all selected by Washingtonian editors.
807 V St., NW; 202-534-1965
Patrons enter through the bar, which tells you everything you need to know about this cocktail-centric, six-screen, Restoration Hardware-esque theater, which offers reserved seating and plush leather recliners.
Film fare: Some of the more popular indies (think Cate Blanchett's Carol and the animated Anomalisa).
Food: A concession stand serves the popcorn, while the bar offers up cocktails named after lines from beloved films, like the Your Beauty's a Problem (from Casino Royale).
Best eats: Southwest-style egg rolls and Fastachi nut mixes.
Drinks: The kettle-corn-flavored Old Fashioned leads a cocktail menu designed by Iron Gate restaurant's former mixologist.
Admission: Weekday "bargain" tickets, $10; regular admission, $13.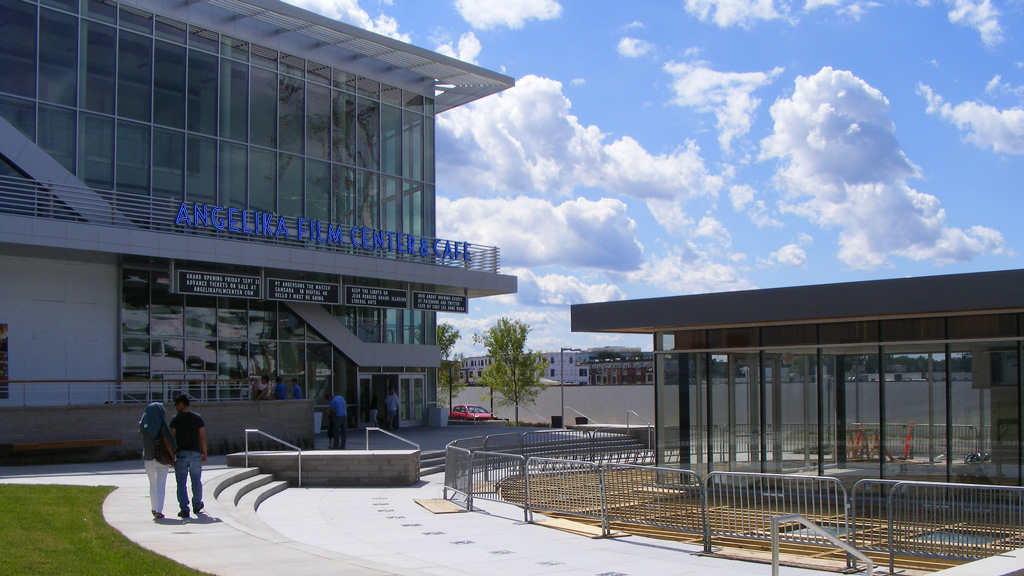 2911 District Ave., Fairfax; 571-512-3301
A gleaming-white, three-level spinoff of Manhattan's cinephile mecca in Fairfax's boutiquey Mosaic district.
Film fare: A movie geek's dream mix of critics' favorites, local films, vintage Oscar winners, and the occasional popcorn flick, on eight screens.
Food: All items from Angelika's cafe can be taken into the theater—it even furnishes a recyclable tote bag. An upscale concession stand fills any yen for mid-show snacks, and you can discuss what you've seen in the third-floor bar/lounge.
Best eats: Mac and cheese with lemon olive oil; cheese plate; Jeni's ice-cream cups.
Drinks: A beer nerd's oasis, chock-full of esoteric craft brews.
Admission: $13.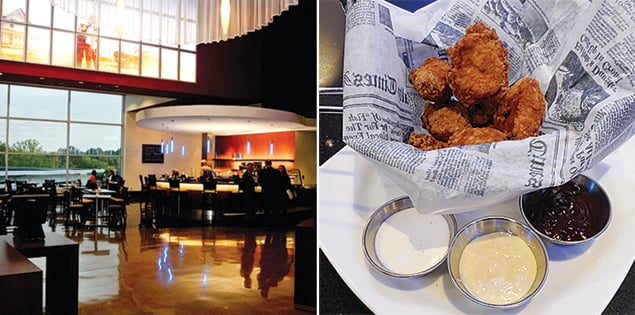 7101 Democracy Blvd., Bethesda; 240-762-4000
This soaring, 16-screen multiplex in Westfield Montgomery mall has a Hard Rock feel, thanks to walls studded with glass-encased artifacts like Natalie Portman's tutu from Black Swan. Discerning cineastes will appreciate the top-of-the-line Dolby Atmos sound system.
Film fare: A wide array of slow-paced indies, 3-D fantasy films, and box-office chart toppers.
Food: The small bar has a cafe menu—you can take drinks but not plates into the theater; there's also a well-stocked concession stand.
Best eats: Popcorn chicken with Buffalo and ranch sauces.
Drinks: The supermarket wine selection had us reaching for a big Coke.
Admission: $13.75.
This article appears in Washingtonian's Welcome Guide.