UPDATE, JUNE 17: Fairfax's planning commission on Thursday recommended the petition to knock down the building be denied, RestonNow reports. The body will send its recommendation to the Fairfax County Board of Supervisors. Original post follows.
Unbeknownst even to many fans of modern architecture in the Washington area, Reston, Virginia, has a building designed by Marcel Breuer, the renowned architect responsible for such landmarks as the UNESCO headquarters in Paris and the Whitney Museum of Art (now the Met Breuer) in New York, as well as the love-it-or-hate-it HUD building in downtown DC. Reston's Breuer building, formerly the American Press Institute (API), stands on Sunrise Valley Drive.
But maybe not for much longer. A homebuilder has applied to rezone the site, raze the structure, and replace it with a mix of townhouses and condos. This has prompted an 11th-hour campaign by residents and architects to save what they say is a work of major architectural significance. On June 16, the Fairfax County Planning Commission will decide whether or not to recommend that the county's Board of Supervisors approve the new development.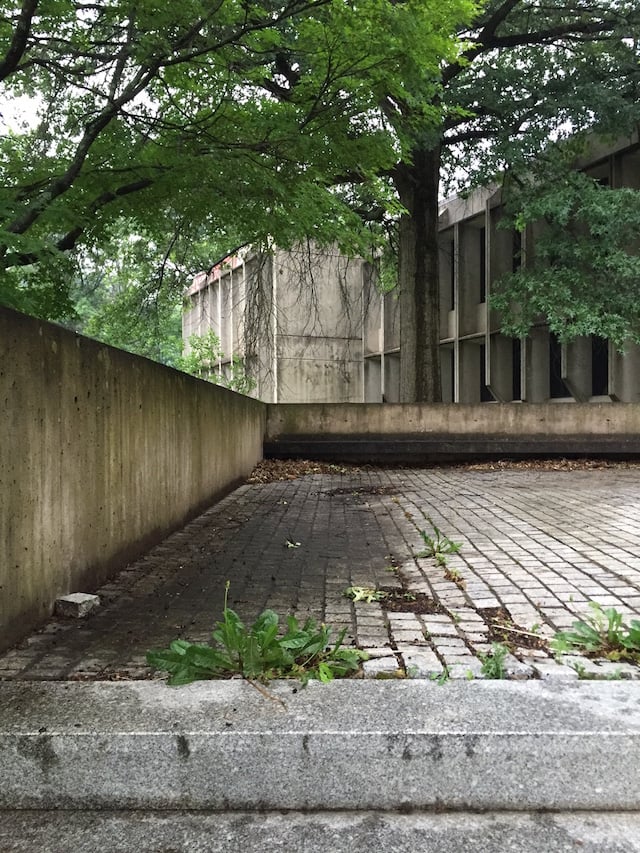 From its opening in 1974 until 2012, the Breuer building was home to API, a nonprofit that trained journalists and news executives. Made of precast and poured concrete with Breuer's characteristic deep-set windows, it was originally 25,000 square feet, but was expanded with a new 13,000-square-foot wing, also by Breuer, in 1980. (A second addition was not by Breuer or his associates.) It is Breuer's only building in Virginia and an example of Brutalist architecture, a popular style for civic buildings in the 1960s and 1970s. In 2012, API merged with Arlington's Newspaper Association of America, and the Reston facility closed down.
Virginia's Department of Historic Resources (DHR) and Fairfax County's Architectural Review Board (ARB) have urged the county's planning commission and board of supervisors to evaluate the building more closely before deciding its fate. Because it is less than 50 years old, it does not meet the standard threshold for a historic building, but newer buildings may be placed on national, state and local historic registries if they hold "exceptional importance." "It is our opinion that the building meets the level of exceptional importance," wrote David Edwards, an architectural historian at DHR, to the Fairfax County Board of Supervisors in a letter dated May 17. The letter went on to "strongly encourage [the building's] preservation."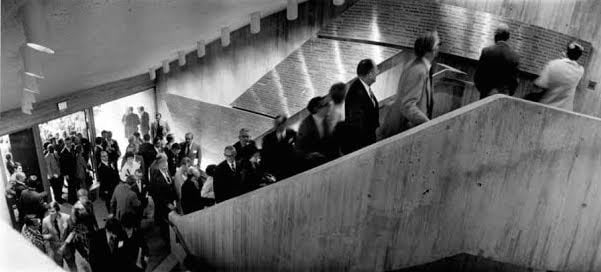 In its own letter to the board and planning commission, the county ARB agreed that the building "has a reasonable potential for meeting the [historic] criteria" and requested that studies be performed to see if it could be reused. On June 13, the American Institute of Architects weighed in, calling API "a gem of a building" and telling the board that it "should be renovated and continually used." The Institute's letter noted that the building may still contain custom furniture designed by Breuer, who is as well known for classic pieces like the Wassily Chair as he is for his buildings.
The limbo that the API building finds itself in is increasingly common for works of Brutalist architecture. Although it's esteemed by designers, the style—defined by its use of rugged concrete and lack of ornament—comes across as drab or forbidding to many people. (Its name, in fact, derives from the raw form of concrete favored by one of its founders rather than a reflection of its looks.) Brutalist structures aren't quite old enough to count as historic, but they're old enough to be showing their age, which raises the prospect of replacement. DC's Brutalist Third Church of Christ, Scientist, was torn down in 2014, and the hulking FBI building downtown is probably not long for this world as the agency plans its exit.
On the other hand, Brutalism is part of Reston's DNA as it is in few other communities, let alone suburban ones. Robert E. Simon founded the town in the 1960s as an alternative to conventional suburbia, with self-contained villages of homes, shops, and parkland. Lake Anne Village was the first of these; it was designed in a Brutalist vein by the firm of Whittlesey, Conklin and Rossant.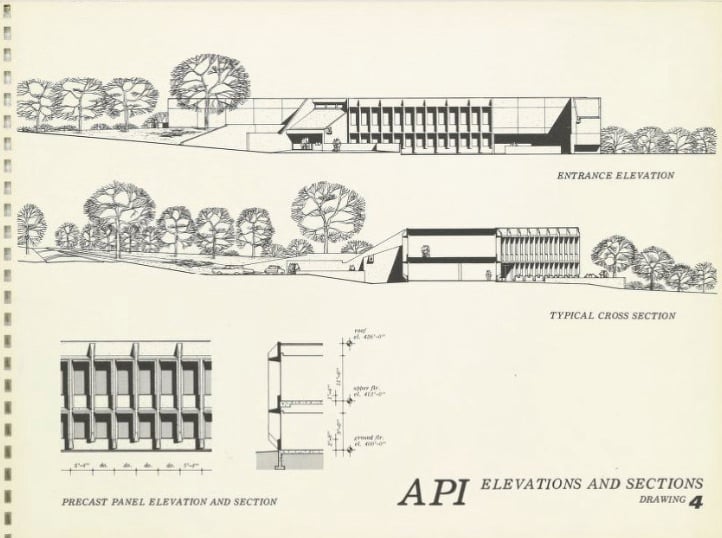 "The promise of a new community was part of Breuer's interest in the project in the first place," says Cheryl Terio-Simon, Robert Simon's widow and a Reston resident, who wants to see the API building preserved. "It's particularly heartbreaking that this community should fail both these men's concepts." She adds that with a new building by acclaimed architect Helmut Jahn under construction now, Reston has an ongoing tradition of notable architecture.
Today, a wave of new development is rising to meet the Silver Line as it extends westward. Reston is trying to reconcile this growth with its progressive founding principles. The builder proposing to demolish the Breuer building, Sekas Homes, would replace it with 34 townhouses and 10 condos, plus a meadow, trail, and tot lot, and would set aside units for affordable and workforce housing. The site is less than a mile from the Wiehle-Reston East station.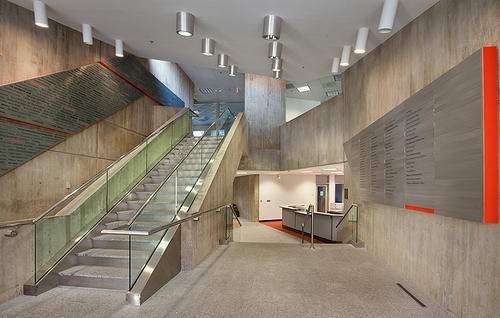 Fairfax County's planning commission staff approved Sekas's application in April, finding it consistent with the county's transit-oriented development goals and other planning guidelines. According to the staff report, the county ARB requested that Sekas develop an adaptive reuse proposal for the Breuer building, and "[t]he applicant indicated they were not amenable to that proposal." Sekas did, however, commission a study of the building by architectural historians. The company did not respond to requests for comment.
Carol Ann Riordan, who worked in the API building for 26 years, would like to see it renovated to house an educational or cultural organization again (in fact, a separate group of library advocates has already suggested using it for the new Reston Regional Library). Riordan says the building is still in excellent condition. A petition she launched with fellow advocates to save it now has more than 1,300 signatures.
"Let's step back and get the information we need, and let's look at some adaptive reuse proposals for it," she says. "And then and only then do we make a decision."