Our Washingtonian Recommends lists bring you the best places to eat, drink, and be entertained—all selected by Washingtonian editors.
Don't be fooled by its stuffy reputation—Washington has some of the country's best live music venues, from the storied 9:30 Club to the newer but well-pedigreed Fillmore Silver Spring. Whether you want to see the next Adele belting out tunes in an intimate setting or hear amps that go all the way up to 11, there's plenty to choose from on any given night.
DC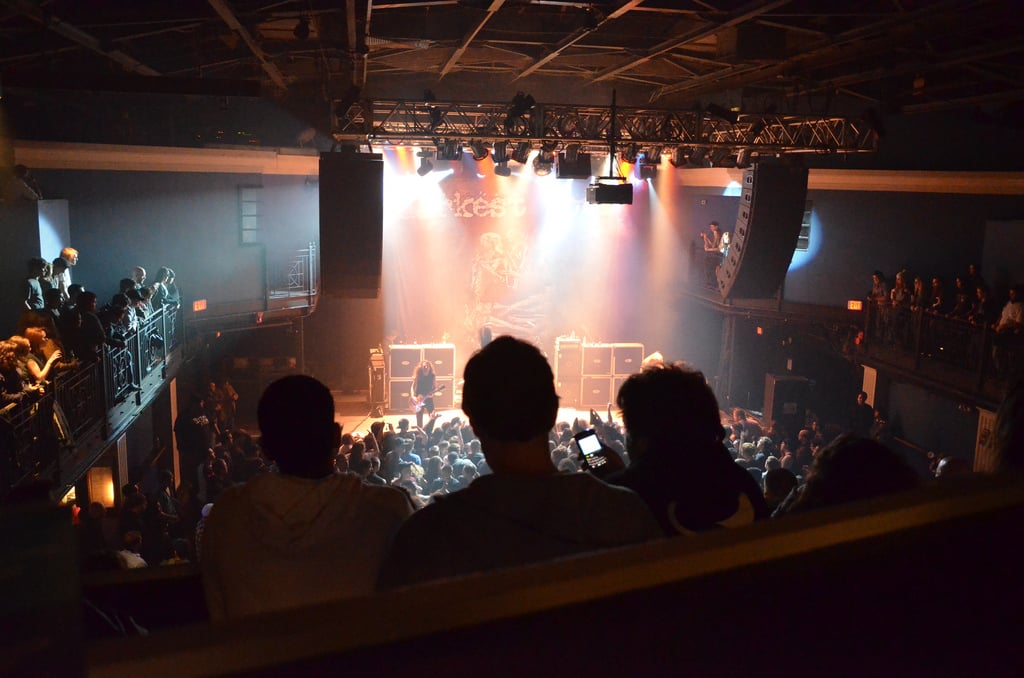 The 9:30 Club emerged as the center of Washington's alternative music scene in the 1980s and has maintained its status as the area's most well-known club. The venue now features mostly mainstream bands, and it's as popular as ever—the standing-room-only, 1,200-person-capacity concert space regularly sells out. For big shows, expect spectators to start lining up hours before doors open at 7 p.m. 815 V St., NW; 202-265-0930.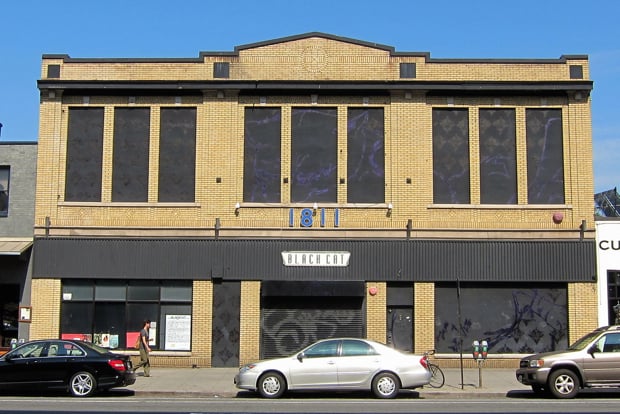 Not far from the 9:30 Club is the Black Cat—home to two stages, a fully stocked back bar, and a broad selection of independent bands. The club's mainstage concert room hosts local bands and deejays, and the more intimate back room offers anything from solo-artist concerts to independent-film screenings. 1811 14th St., NW; 202-667-4490.
The Lincoln Theatre has a colorful history—it's hosted everyone from Duke Ellington and Billie Holiday to local go-go-legend Chuck Brown. After decades of neglect, the venue is now being managed by the 9:30 Club team. 1215 U St., NW; 202-888-0050.
Known to locals as U Hall (get it?), U Street Music Hall opened in 2010, bringing a dance-music and electronica venue to the already buzzing neighborhood. A partnership with the 9:30 Club means U Hall now offers more rock and indie bands in addition to its deejay-heavy lineup. 1115 U St., NW; 202-588-1889.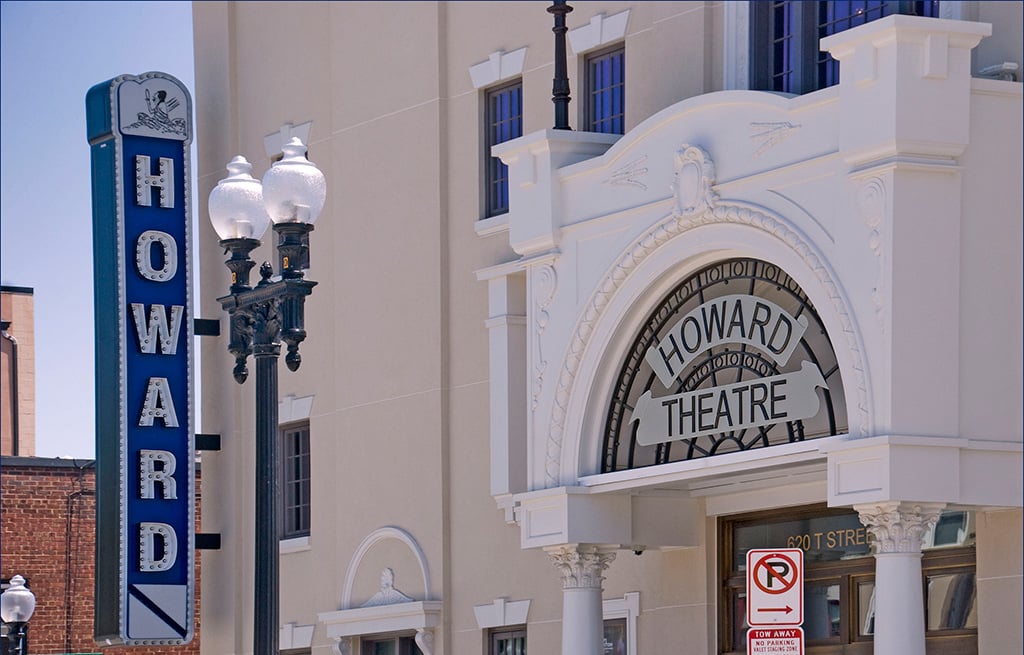 Once a local institution at which everyone from Ella Fitzgerald to Marvin Gaye performed, Shaw's Howard Theatre fell into disrepair after it closed in 1980. Now, thanks to a $29-million restoration, the theater has regained its former glory, with acts from B.B. King to LeAnn Rimes on past lineups. 620 T St., NW; 202-803-2899.
The 30,000-plus-square-foot Echostage is DC's largest dedicated concert venue. Since opening in 2012 it's attracted a varied lineup of artists, from deejays to rappers to big-name pop acts such as Lorde (many shows are 18 and over). It's a bit off the beaten path, but the venue offers free shuttles to and from the NoMa Metro station until 2:30 a.m. 2135 Queens Chapel Rd., NE; 202-503-2330.
Over on H Street is the Rock & Roll Hotel, a busy concert stop that includes everything from shows by punk, rock, and indie bands to rap and deejay sets. It's not an actual hotel; rather, it's a two-floor venue with a solid reputation. 1353 H St., NE; 202-388-7625.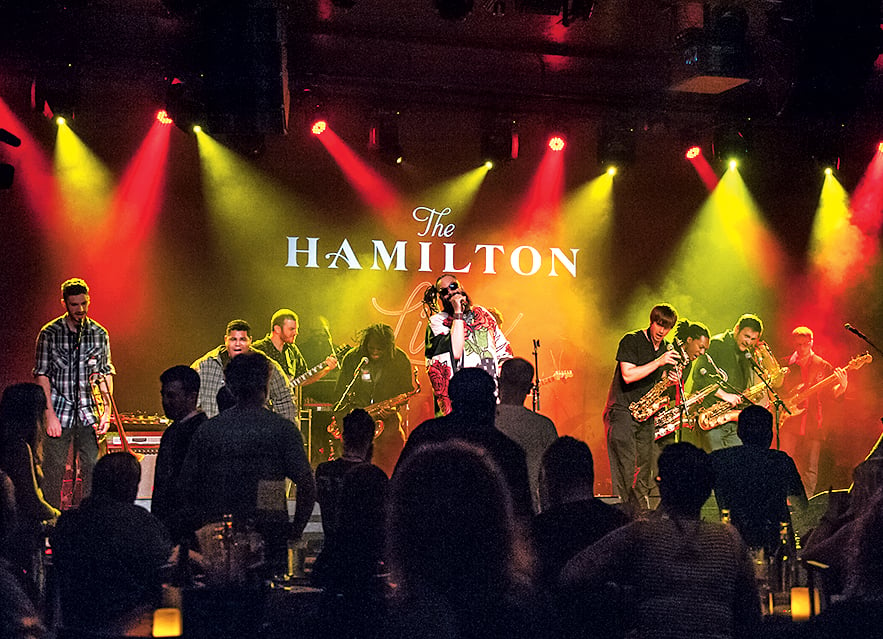 Underneath the Hamilton, the latest downtown restaurant from the Clyde's Restaurant Group (Old Ebbitt Grill, 1789, the Tombs), is a fully fledged, 19,000-square-foot music venue with table service and a decent lineup of performers. The calendar includes a handful of well-liked local acts and some bigger names. 600 14th St., NW; 202-787-1000.
Maryland
The Fillmore Silver Spring opened in 2011. Ownership by industry leviathan Live Nation means the 2,000-capacity club offers a diverse lineup—hip-hop act the Roots have stopped by, as has British dance-pop phenom Ellie Goulding. And the club's shiny new digs include all kinds of amenities for guests, including snacks such as hand-cut French fries sprinkled with sea salt. 8656 Colesville Rd.; 301-960-9999.
Merriweather Post Pavilion operates during the spring, summer, and fall, offering outdoor, amphitheater-style shows on 40 acres situated northeast of the city. Getting there can be a slog, but starry acts (The Cure, Modest Mouse) make it well worth the trip. And the venue's capacity (around 19,000) means shows don't often sell out, so you can catch bigger bands without having to resort to scalpers. 10475 Little Patuxent Pkwy., Columbia; 410-715-5550.
Virginia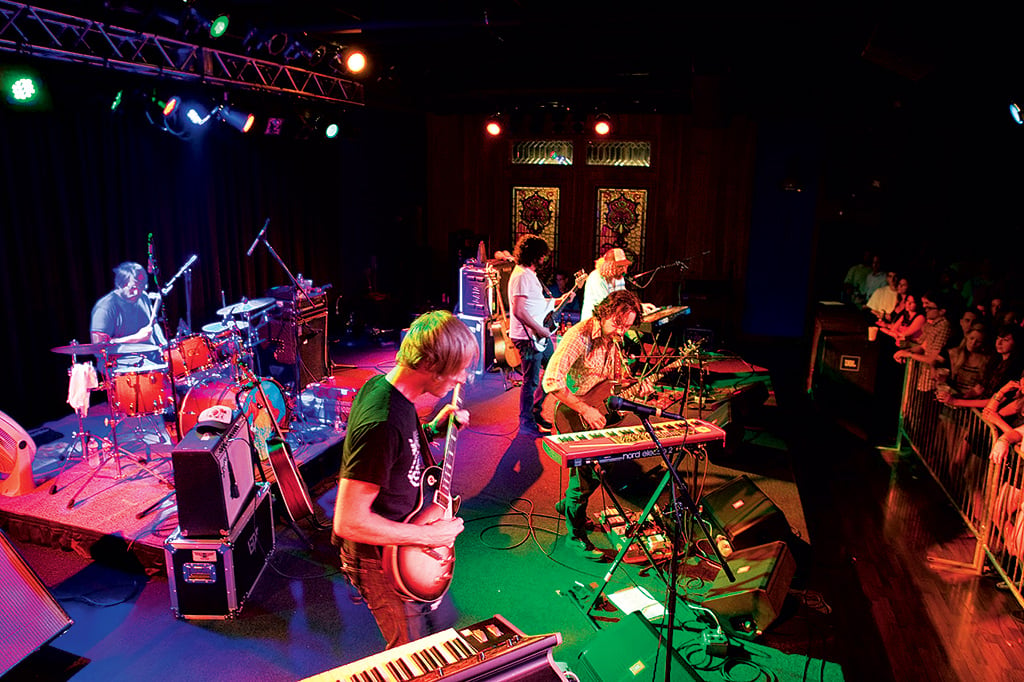 The Birchmere is a great spot to find golden oldies next to under-the-radar acts, along with a lot of bluegrass, folk, and R&B. The 500-capacity venue offers table seating with dinner service, so audience members can nibble on anything from a Greek salad to shrimp and grits while listening to the evening's entertainment. 3701 Mount Vernon Ave., Alexandria; 703-549-7500.
The intimate confines of Iota provide more of a neighborhood cafe feel, but the club has developed a solid reputation as a music venue. John Mayer, Jack Johnson, and Norah Jones all played this cozy, 150-capacity concert space early in their careers. Iota doesn't sell tickets in advance, and entry to all shows is first come, first served, so make sure to arrive early. 2832 Wilson Blvd., Arlington; 703-522-8340.
This article appears in Washingtonian's Welcome Guide.
This article has been updated from the original print version.