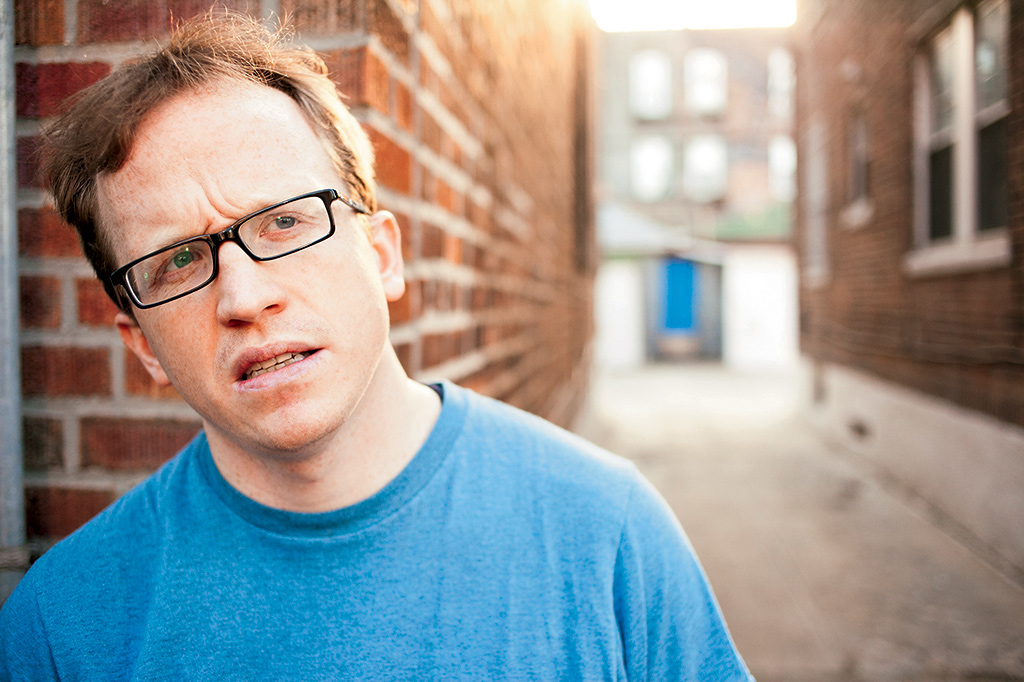 Arlington Cinema & Drafthouse, July 1–2
Gethard is comedy's Everyman, a down-to-earth comedian who got his start with a public-access call-in program, The Chris Gethard Show, that eventually made its way to TV. He has appeared on Broad City and Inside Amy Schumer, but his most recent venture is the podcast Beautiful Stories From Anonymous People, an hourlong intimate phone conversation between Gethard and a stranger. $20.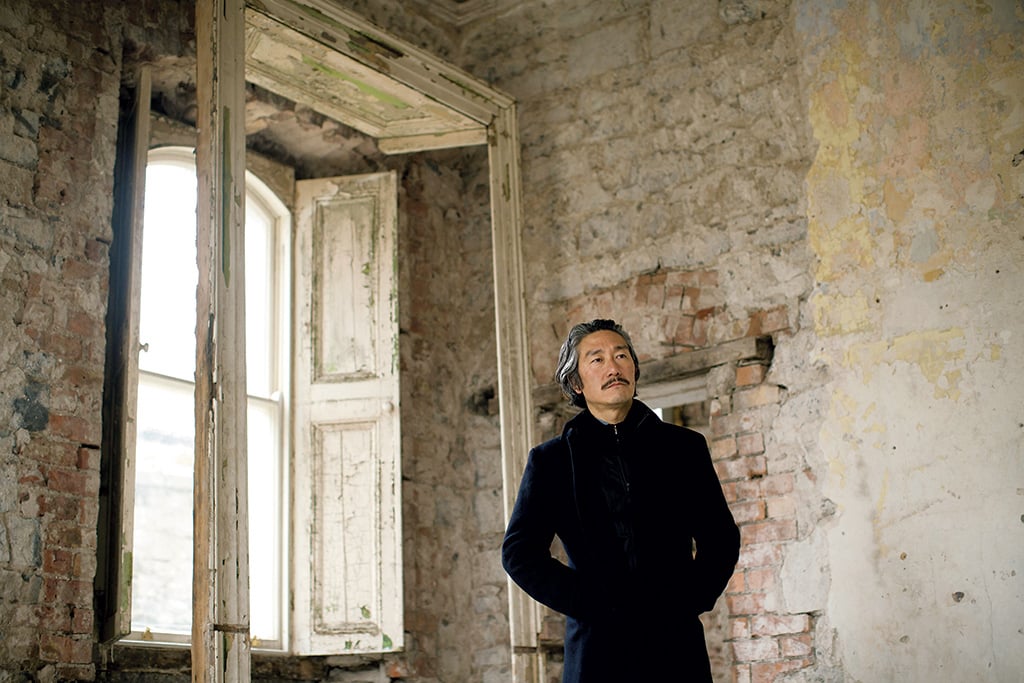 Sackler Gallery, July 2, 2016–July 9, 2017
Brooklyn artist Michael Joo draws inspiration from the migratory routes of Korean red-crowned cranes in this exhibit, with the flights symbolized through a flurry of media including painting, photography, sculpture, and prints. What'll be most interesting about this yearlong installation, however, will be your return visits: The show, in the glass-paned Sackler pavilion, is designed to interact with the outside light, which will reflect the passing seasons and the artist's meditation on the nature of change.
National Building Museum, July 2–September 5
Last summer, the Building Museum's Great Hall became an insanely popular ball-pit "beach." Now it flips the symbolic temperature and creates a sea of icebergs soaring as high as 56 feet. Designed by the firm behind New York's High Line, the exhibit gives the impression of traversing the ocean floor, complete with undersea caves, grottoes, and, naturally, shaved-ice snacks. $16.
Various venues, July 7–31
This eccentric, experimental festival returns for its 11th year with more than a hundred genre-bending shows. The mélange includes Shakespearean burlesque, a ballet inspired by climate change, a sci-fi Hitchcock rock opera, and Little Women set to rap. Shows are performed in bars, libraries, galleries, and other surprising venues around town. $17 per play with the one-time purchase of a $7 pass.
Studio Theatre, July 7–August 7
Following a Broadway run and five Tony nominations last year, this blasphemous comedy about a possessed puppet in a Texas church comes to Washington for its first regional-theater production. You won't simply spectate—before each show, audience members will be invited to build their own puppets. We hope Satan won't hijack their souls. $20 to $45.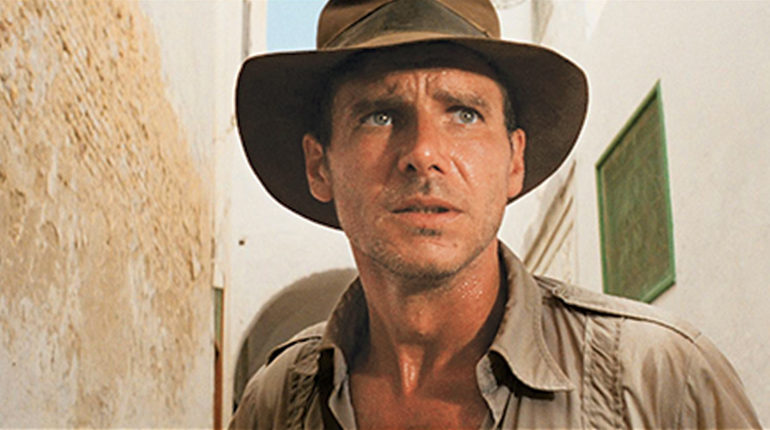 Wolf Trap, July 9
Thirty-five years after its release, Indiana Jones's first big-screen outing is still the standard for any swashbuckling adventure. With the confirmation that a fifth movie is scheduled for 2019—when Harrison Ford is 77—this screening, accompanied by a live performance of John Williams's score, might make you forget about yet another unnecessary franchise retread. $30 to $58.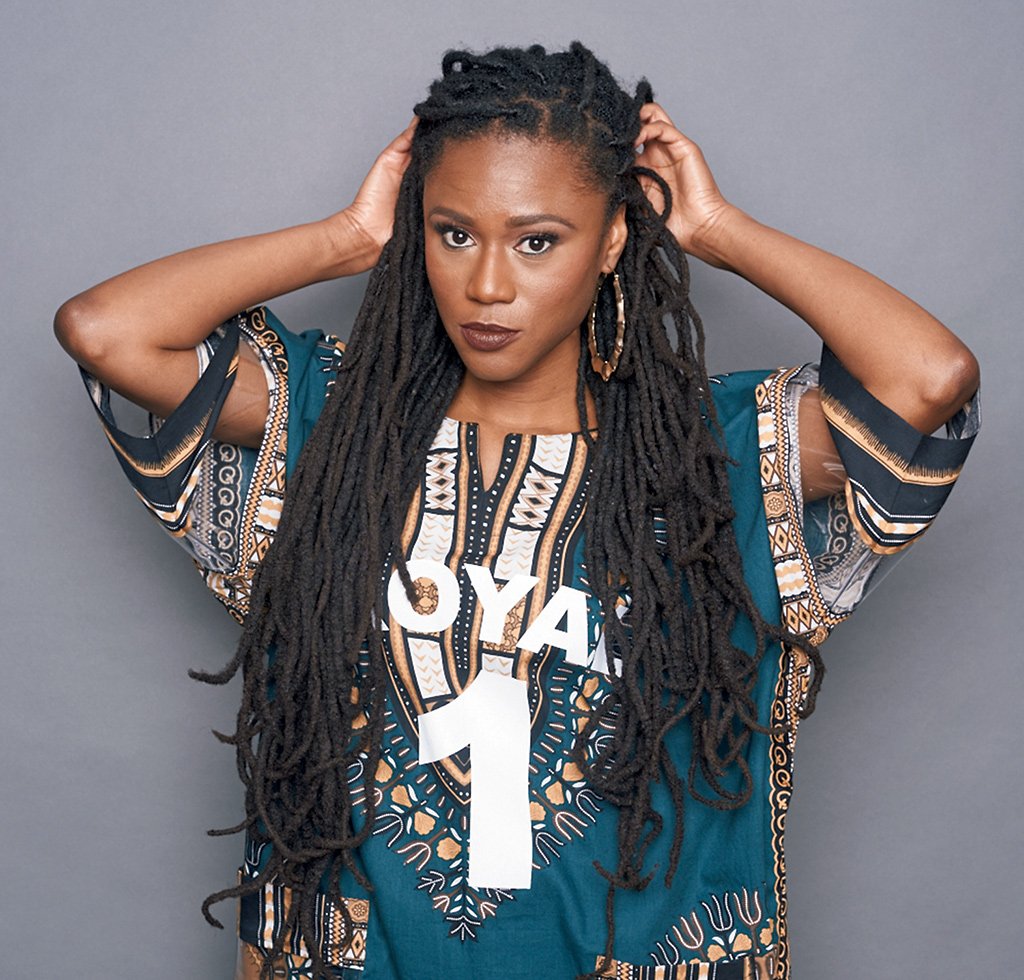 Smithsonian American Art Museum , July 9
As the only-in-America presidential campaign heats up, head to the Smithsonian's Kogod Courtyard for an only-in-DC celebration—the final event in a quintet of Smithsonian programs devoted to civic engagement. This one, focusing on the role of art in democracy, features a 20-foot community mural to paint your thoughts about our country, an "edit-a-thon" of US artists' Wikipedia pages, and performances by local hip-hop artist Tarica June (right) and bluegrass bands the Steep Canyon Rangers and the Seldom Scene. Plus, if you haven't yet done so, you can register to vote via Rock the Vote.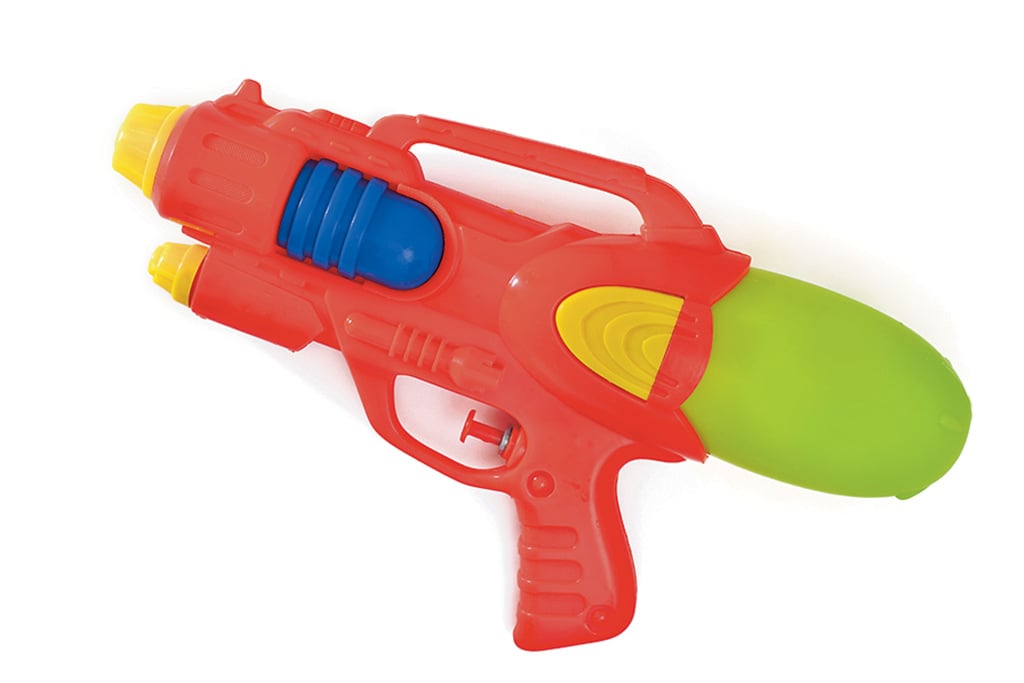 Harrison Playground, July 9
DC schedules city-wide snowball fights after blizzards, so why not a water-gun fight for the summer? That's the thinking behind this all-out battle put on by the Facebook group Welcome to DC (whose creator previously hosted a mass snowball fight). The rules are simple: Bring your own water gun, meet up at Harrison Playground by U Street, and also: No water balloons. Those things hurt, okay? Free.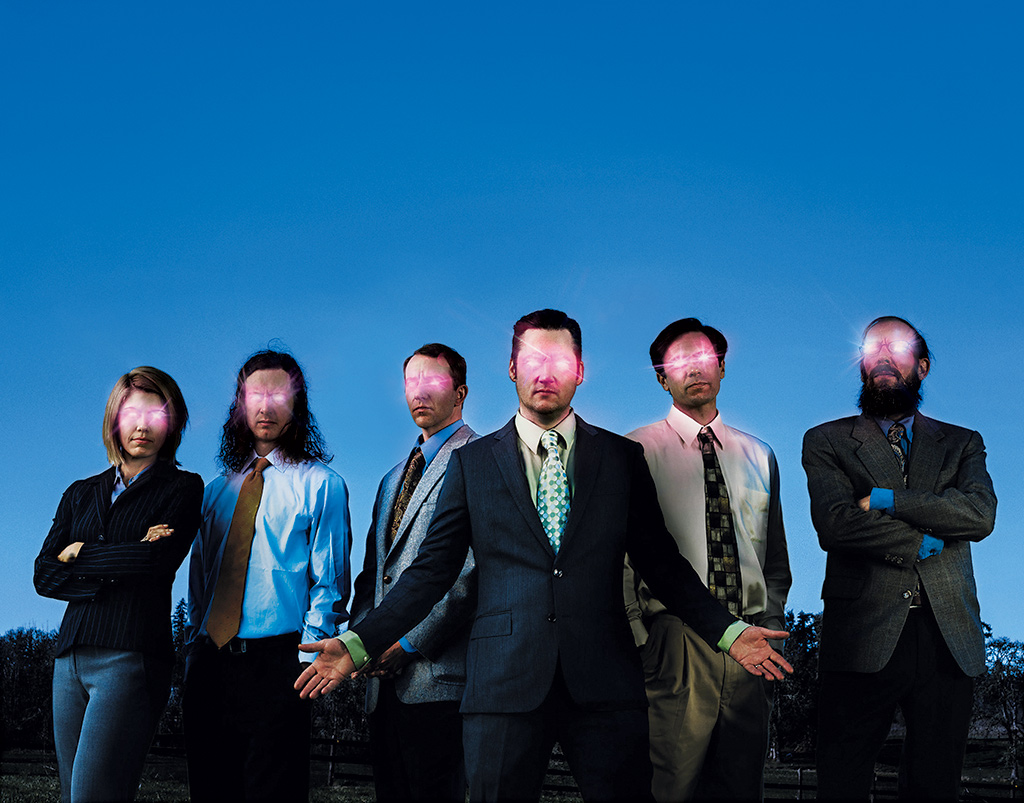 Merriweather Post Pavilion, July 12
We may be "strangers to ourselves," as the title of the most recent album by Modest Mouse (above) suggests, but you'd still definitely remember whiling away a summer to the indie-rock band's 2004 track "Float On" or soothing your angsty soul to co-headliner Brand New. Spread a blanket on the grass outside Merriweather's amphitheater and enjoy the highs and lows of both. $55.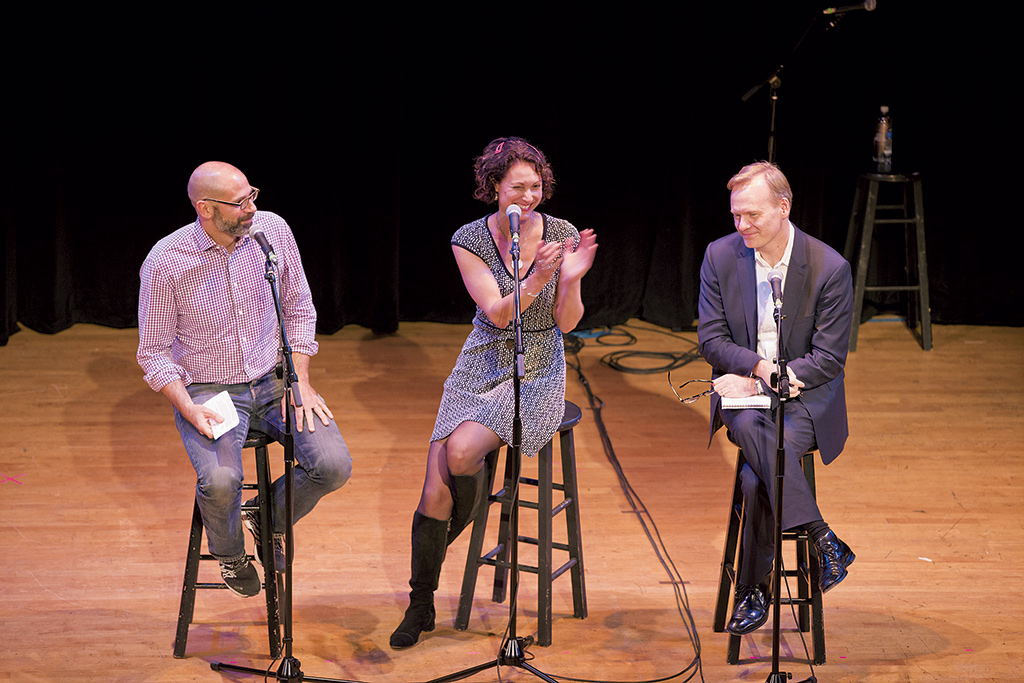 Warner Theatre, July 13
This live version of Slate's weekly politics podcast—hosted by Atlas Obscura's David Plotz, Emily Bazelon of the New York Times Magazine, and Face the Nation host John Dickerson—may just be the last public round of civil discourse before the major parties' nominating conventions. At least until they start talking Trump. $23 to $33.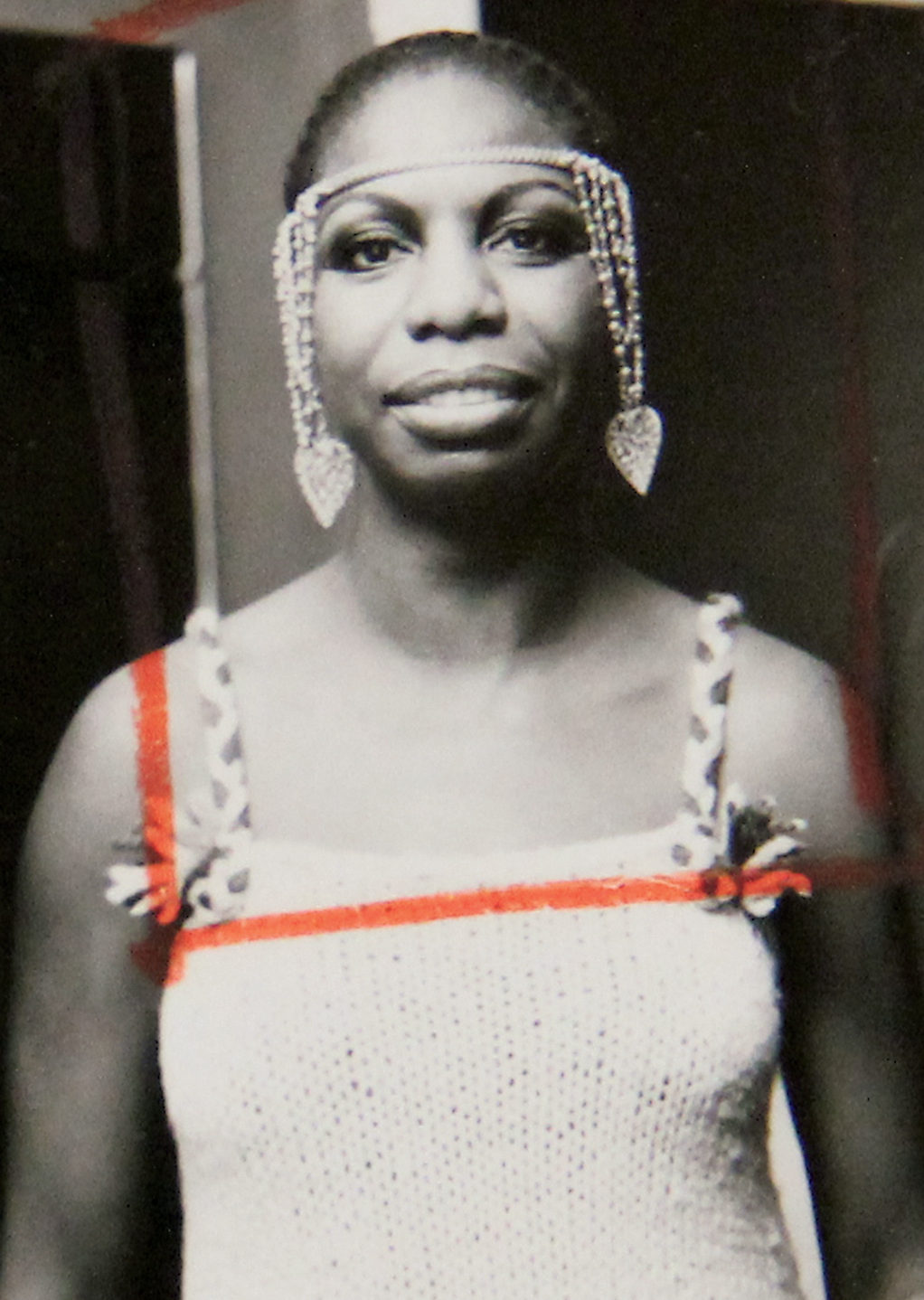 Various venues, July 13–23
Founded in 2013 to commemorate the 50th anniversary of the March on Washington, this festival now continues as an annual event devoted to films about civil rights, paired with panels about the issues they present. On this year's schedule: the documentary The Amazing Nina Simone, complemented by a discussion with director Jeff L. Lieberman as well as family and friends of the singer and activist. You can also catch Redemption Song, a Spike Lee–produced short about the historic Howard University soccer teams of the early 1970s, with a panel moderated by Kevin Merida of the sports website the Undefeated. Free to $10.
Wolf Trap, July 14–16
Even if you don't follow dance, you've likely heard of Misty Copeland, a child prodigy who last year became the first African-American prima ballerina with New York's American Ballet Theatre. Here's a fleeting chance to see the groundbreaking dancer on our turf: The 33-year-old is dancing the role of Juliet on the second night of this trio of performances set to Prokofiev's score. Hee Seo and Gillian Murphy take on the part the other two nights. $20 to $95.
Birchmere, July 16
It's the end of an era: Local bluegrass mainstays the Seldom Scene say goodbye to the band's last original performing member, banjoist Ben Eldridge. Formed in 1971 in Bethesda, the Grammy-nominated pickers have played the White House and the Smithsonian Folklife Festival, and have been joined onstage and in the studio by the likes of Emmylou Harris, Linda Ronstadt, and Ricky Skaggs. On this night, they send off Eldridge—age 77 and with a deteriorating left hand that has made it hard to perform—in a gig welcoming back two retired founding members, bassist Tom Gray and vocalist/guitarist John Starling. $29.50.
Rock Creek Park Tennis Center, July 16–24
Washington's own tennis tournament returns, as does hometown player Denis Kudla, who is seekinghis first win at the event. A native of Ukraine, Kudla moved with his family to Fairfax at age one and grew up in Arlington, where he took the Metro each day to College Park for training. He's joined here by pros including John Isner and Tomáš Berdych. Can't make it to Rock Creek Park? The Tennis Channel is broadcasting the main attraction from start to finish. $10 to $55.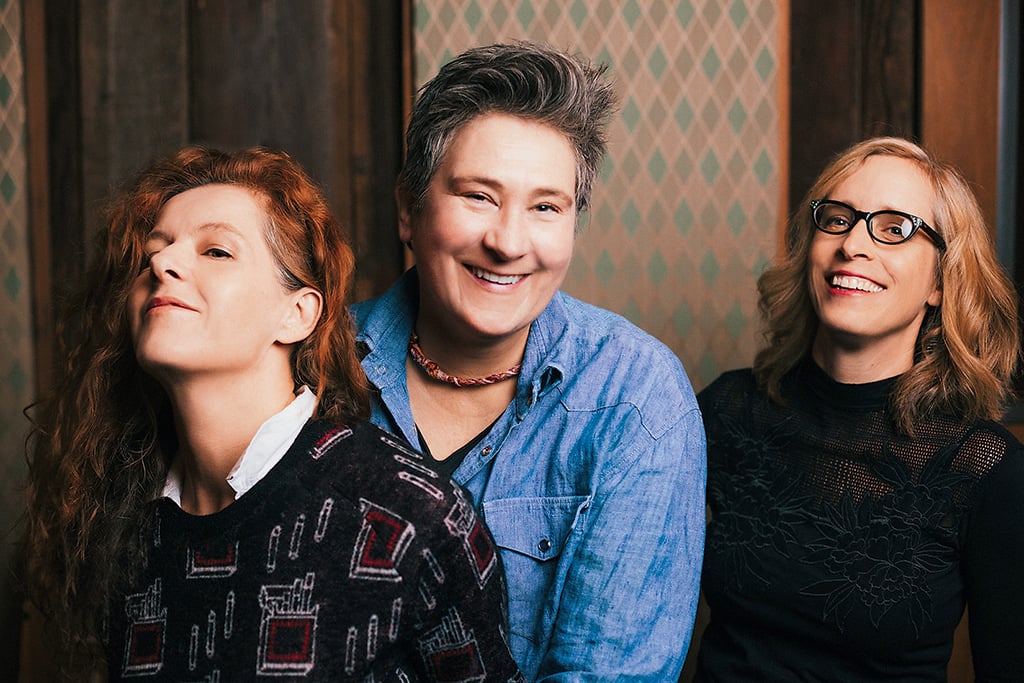 Lincoln Theatre, July 27–28
Alpha-female performers Case, Lang, and Veirs collide and collude on a new record and tour, blending tight harmonies and proven songwriting chops. Case, an Alexandria native, has said the supergroup was set in motion by a simple e-mail from Lang proposing the idea, and it turned into an event that sold out the Lincoln so quickly, a second show was added. $59 to $79.
Dance Place, July 30–31
Kitchen Sink Fest is the dance world's equivalent to flash fiction: 50 pieces in 50 minutes. The "mega-collaborative" event gathers 22 local choreographers who test the limits of theater technology and design at light speed, alongside ten installations that stand pensively still in contrast to the breakneck performances. $25 to $30.
This article appears in our July 2016 issue of Washingtonian.