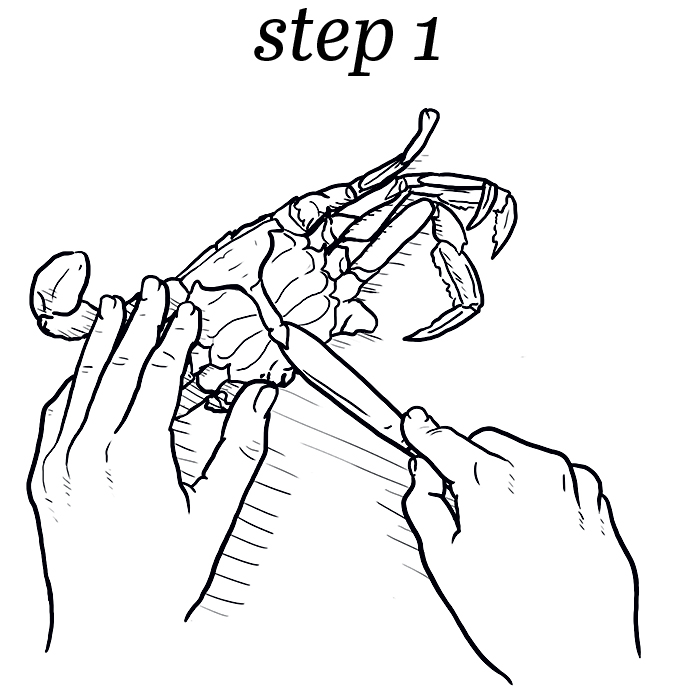 1. Flip the crab over and insert a thin crab knife—or your fingers—under the tab in the middle of the abdomen.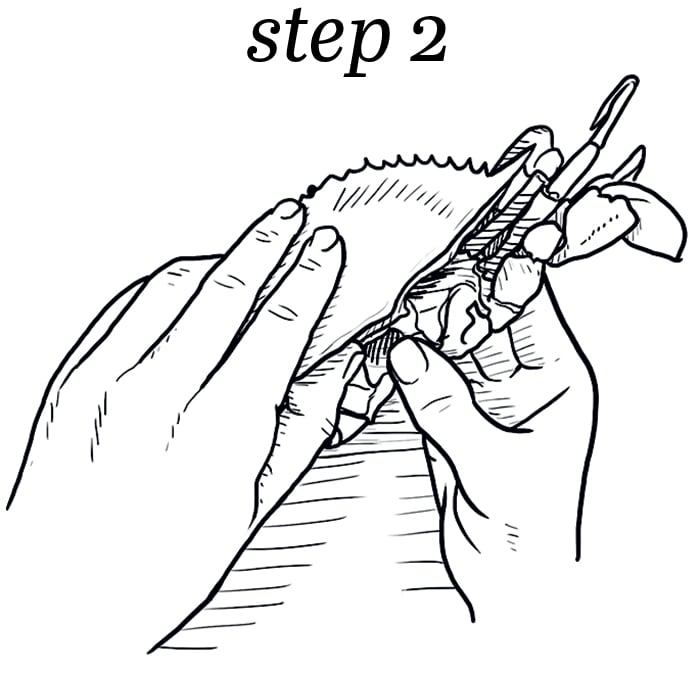 2. Carefully pry up the tab—the aim is to loosen the shell, not break the "lever." Flip the crab over and pop off its top shell.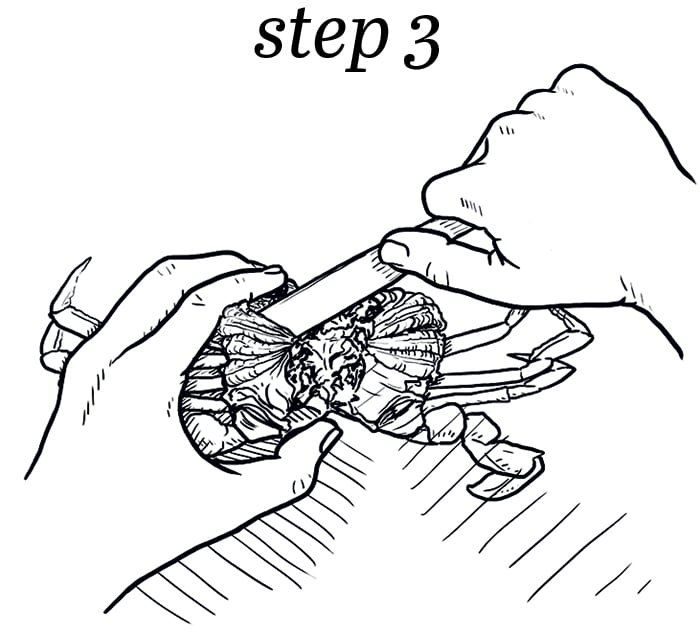 3. With your knife, scrape off the white, feathery gills. No true waterman would remove the yellowish, sweet "mustard."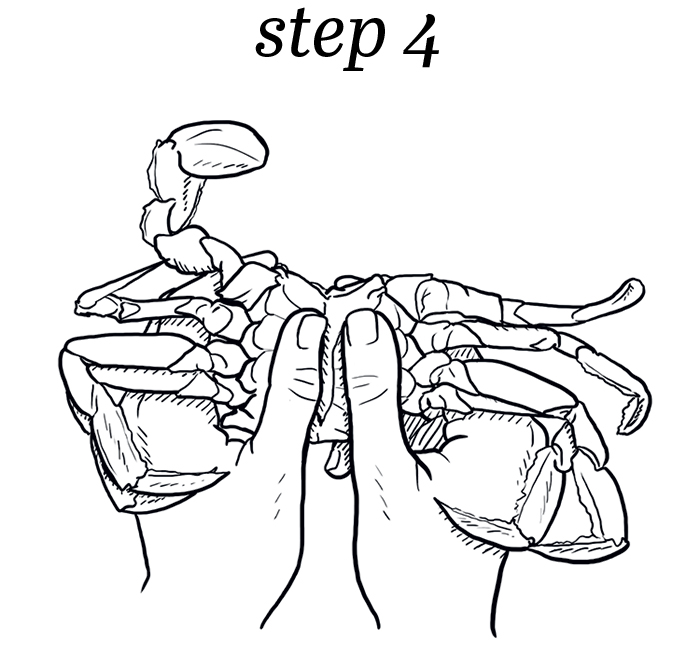 4. Crack the crab in half and pick out the meat. Tear away the back area around the legs for a delicious cluster of meat.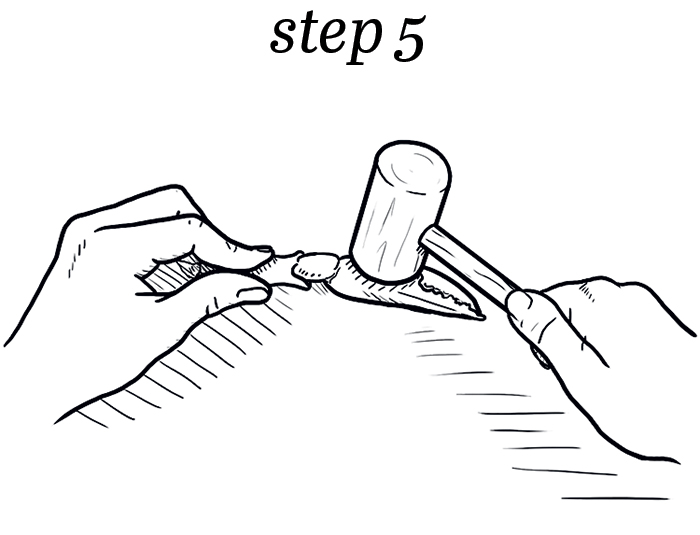 5. Twist off the claws and snap off the pinchers. Using a mallet, gently whack each piece, breaking open the shell.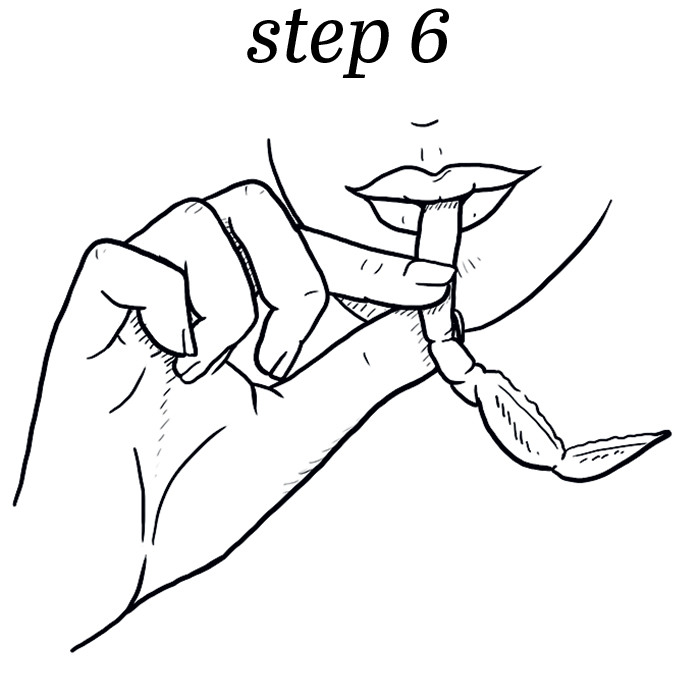 6. Don't waste the little legs. Twist them off, snap them in half, and gently suck out the sweet meat.
This article appears in our July 2016 issue of Washingtonian.