The bricked-over Pepco substation next to the Friendship Heights Metro station has been an eyesore for years, but after enough prodding, Pepco is taking measures—briefly, at least—to reduce the ugliness by hiring a local artist to create two side-by-side murals of John F. Kennedy—the first known murals of the 35th President to grace DC streets.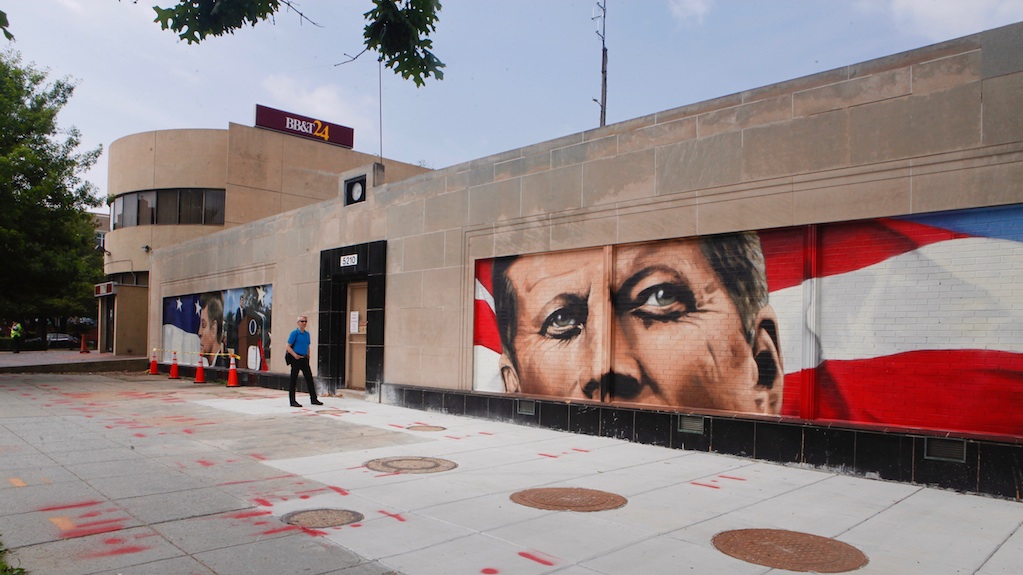 Pepco, which is in the process of upgrading the 1940s-era substation, has placed electrical equipment in the empty lot right next to it. The JFK murals are only temporary installations to enhance the appearance of the street until late 2017 or early 2018, when work on the substation is finished.
"It looked drab and depressed, and I think people felt that," says Jonathan Bender, the chairman of the local advisory neighborhood commission. "I've been after them to do something to make it nicer looking, and Pepco has really stepped up."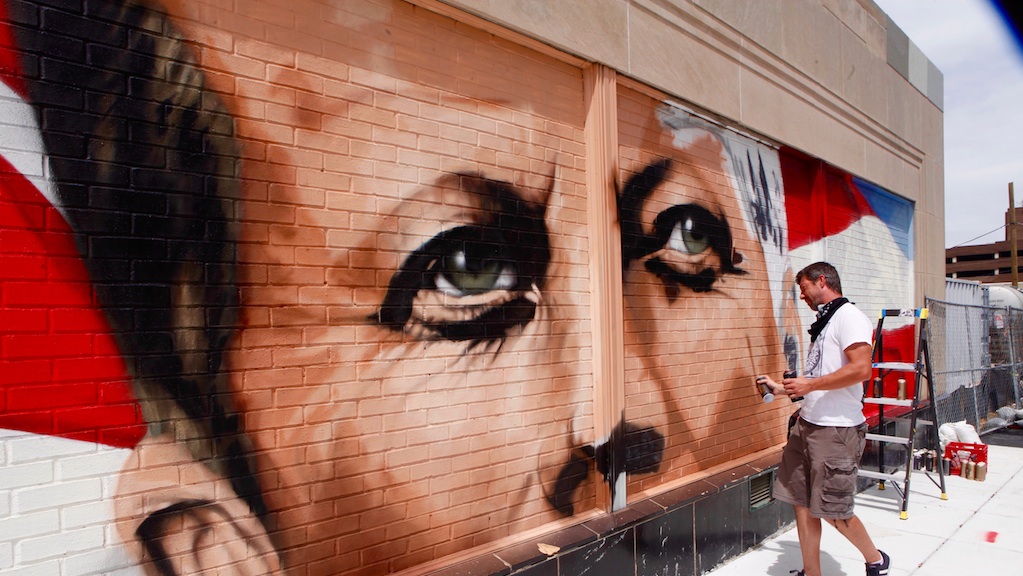 For the last month-and-a-half, weather permitting, Matthew Riegner has painted  over the substation's façade with Kennedy's. He hopes that residents can reflect on the local significance of the JFK murals in that location.
The murals are based on Kennedy's 1963 commencement speech at American University, about two miles away. After his assassination five months later, Kennedy's body was preserved by Joseph Gawler's Son Inc, a funeral parlor steps away from the mural.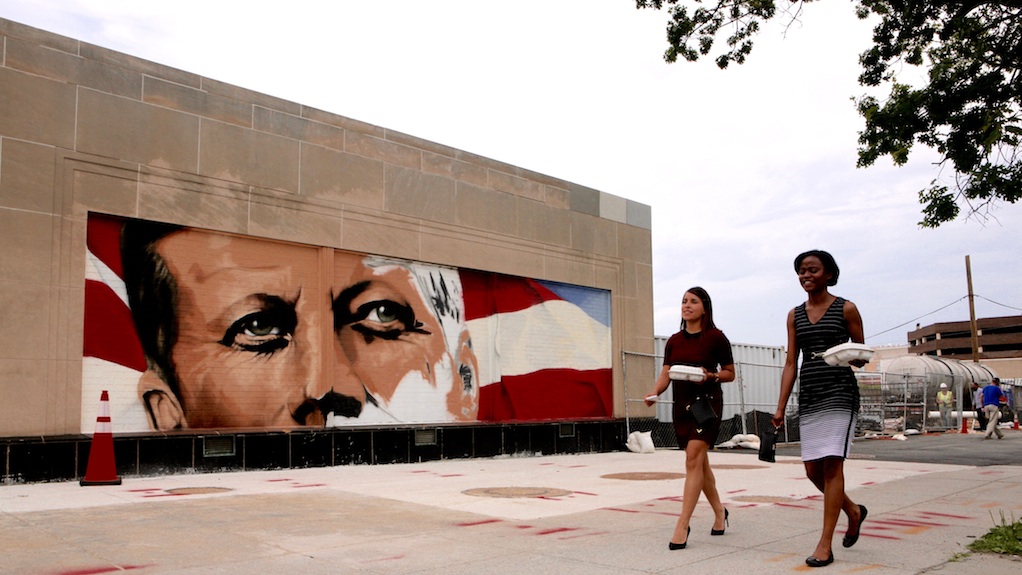 "This is a bit different from the work that I usually do because it's of a political nature," says Reigner, a Fairfax resident who has had his artwork displayed throughout Washington. "I read his 'Peace' speech for research before I started, and some things he says in there are surprisingly relevant today—he brought up issues that, if taken out of context of that time, you can see have endured politically."
Bender plans for the bricks to be removed after Pepco finishes its substation. He hopes that space then becomes a gallery space for community members to display their artwork.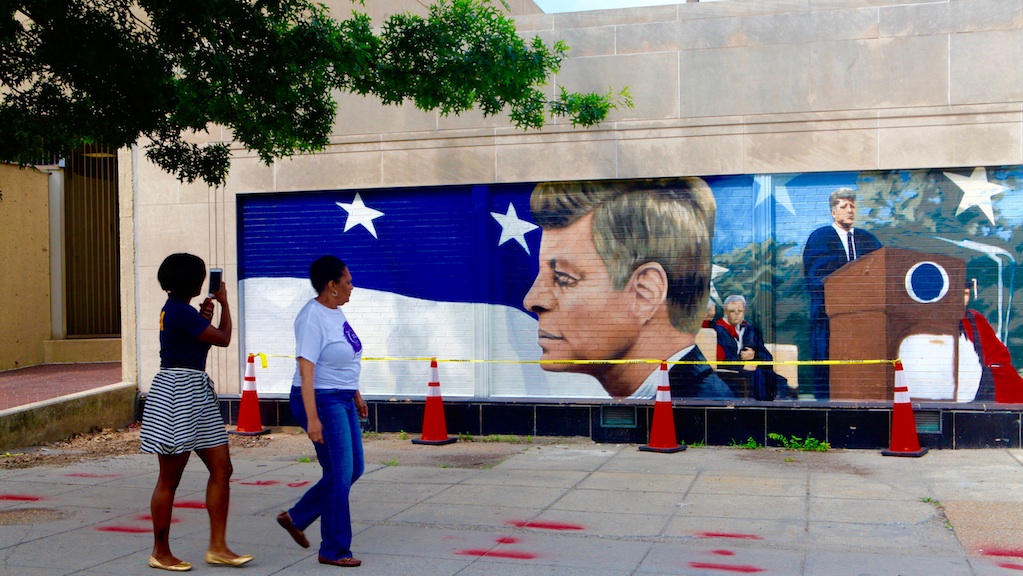 "I hope that the community is pleased and feels that [the mural] improves the streetscape," Bender says. "I really like it. It enlivens that space. But better than a mural is a building that's actually functioning."