1. Hot Shoppes' Cool Finish
His name is synonymous with hotels, but it all began for John Willard Marriott in 1927 with an A&W Root Beer franchise in Columbia Heights. Changing the name to the Hot Shoppe, Marriott soon branched out, opening the East Coast's first drive-in, on DC's Georgia Avenue, serving burgers, floats, and the standby treat for post-mixer dates and kids' birthdays, the Hot Fudge Ice Cream Cake.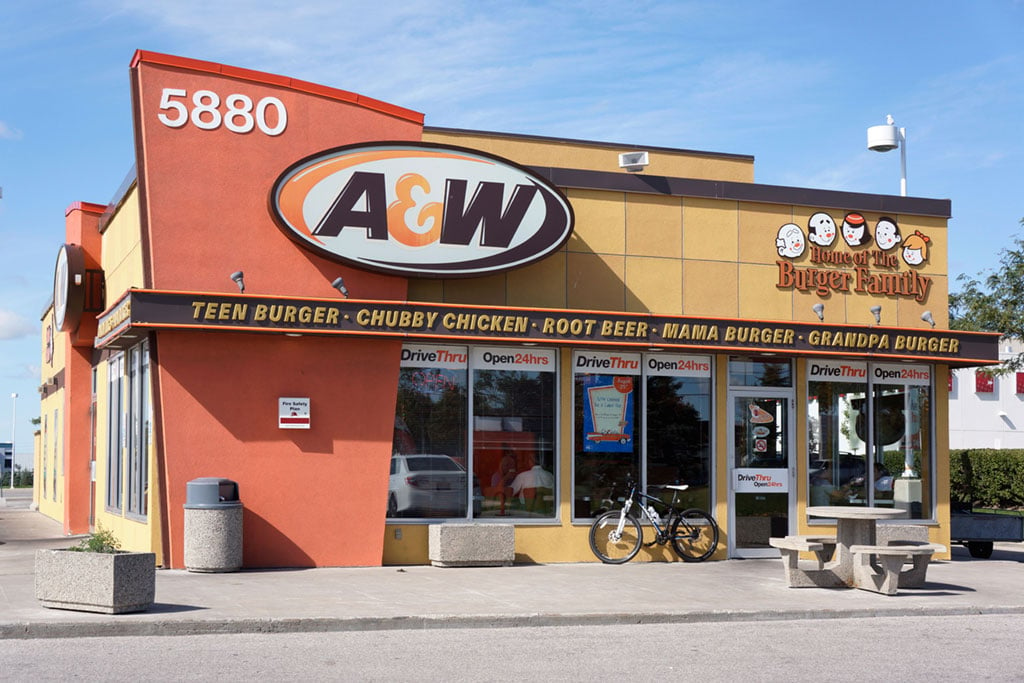 2. Jimmie Cone
Don't think the town of Damascus—which banned alcohol sales for 132 years, until 2013—doesn't know how to indulge: Jimmie Cone's soft-serve is 10 percent butterfat, double Dairy Queen's butterfat content. Opened in 1962, the roadside stand got its name from the more than 100 pounds of sprinkles, or jimmies, it goes through weekly, but to locals it's better known for its annual banana-split-eating contest, this year on July 9.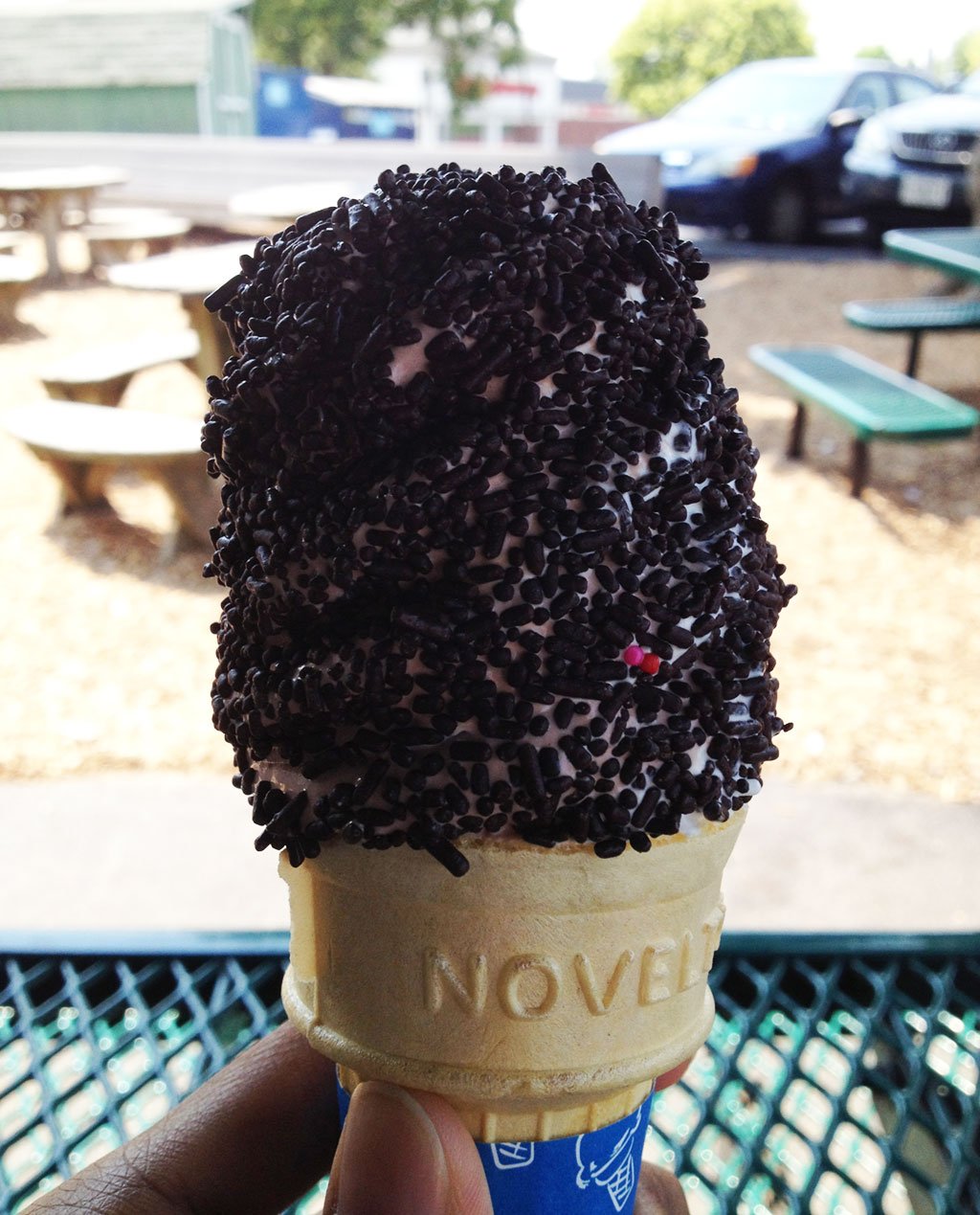 3. Soft-Serve Survivor
After its 1950 Art Deco drive-in stand was razed in the mid-'90s during Northern Virginia's building boom, Falls Church's Frozen Dairy Bar eventually went upscale, serving sit-down dinners such as Cabernet-braised short ribs in what has become a nondescript suburban strip. The six-decade-old frozen-custard recipe, however, remains the same.
4. Ben & Jerry Take Washington
In 1987, Ben Cohen and Jerry Greenfield  introduced Cherry Garcia, named for the Grateful Dead's Jerry Garcia—taking a jab at the White House's "Just Say No" anti-drug campaign. But a year later, Ronald Reagan named them Small Business Persons of the Year, saying they were "what American free enterprise is all about." Soon after, Ben & Jerry's released Peace Pops, ice-cream bars with packaging critical of Reagan's defense spending.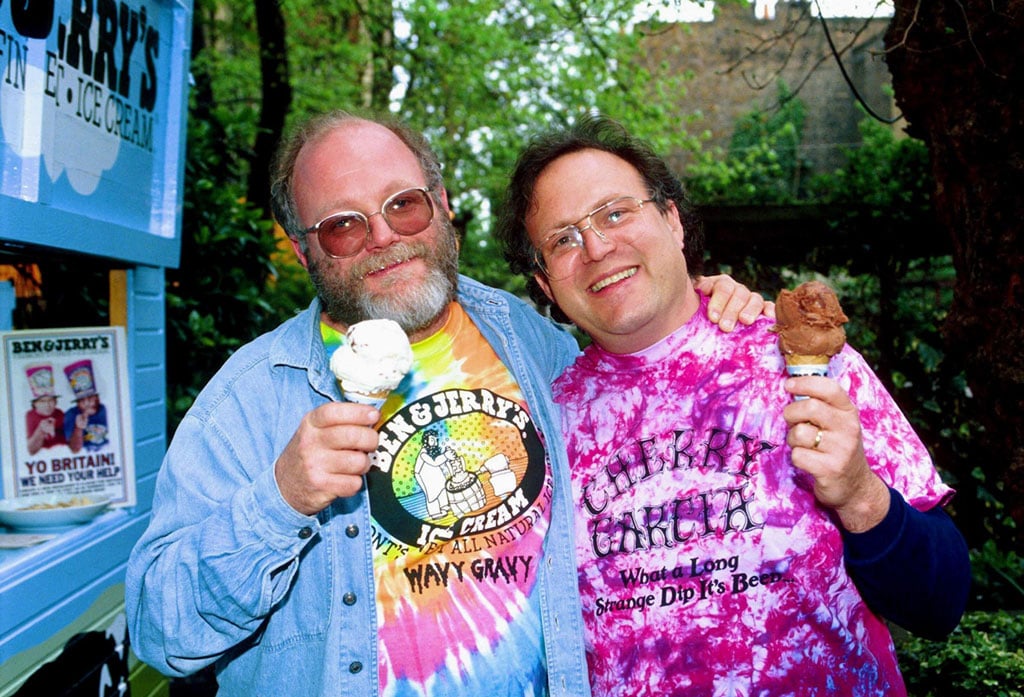 5. The Scoop on Capitol Hill
Every June for more than a quarter century, the International Ice Cream Association has hosted Congress members, their staff, and the public at its Capitol Hill Ice Cream Party in Upper Senate Park. The 116-year-old organization's 60 member companies sell an estimated 85 percent of ice-cream desserts eaten in America.
6. The Battle for Serendipity 3
Notorious for its $1,000 caviar-and-edible-gold sundae, Georgetown's Serendipity 3 drew blockbusting lines at Wisconsin and M soon after it opened in 2011. A branch of the New York eatery that inspired the John Cusack rom-com Serendipity, the restaurant began as a partnership between a DC bar owner and a stepson of former Washington Redskins owner Jack Kent Cooke. Epic infighting between the pair doomed the place in 2014.
7. Washington's Cream Machine
George Washington had such a taste for ice cream that in 1784 he bought a "cream machine for ice" for Mount Vernon and later established ice cream as a standard presidential dessert, a tradition continued by Dolley Madison.
8. Stand and Deliver
Shaped like squared-off igloos with polar bears at the entrances, Beck's Frozen Custard stands capitalized on Washington's emerging car culture in the '30s. After WWII, Beck's employee Carl Sponseller moved to Fredericksburg to open his own stand in an Art Moderne style. Added to the National Register of Historic Places in 2005, Carl's still serves up creamy goodness today.
9. Dr. Ice Cream
Founded in 1924, the University of Maryland Dairy was overseen by Dr. Wendell Arbuckle from 1949 till the early '70s. Arbuckle concocted sweet potato, bubblegum, grass, and other flavors that pass for hip today and wrote a 474-page textbook, Ice Cream. In 2014, the dairy moved to the student union, but its products are still made with local milk and inspired by Arbuckle's recipes.
10. America's Ice-Cream Parlor
The buff brick building next to the Gap on Georgetown's Wisconsin Avenue once housed Stohlman's Confectionary, among the city's busiest ice-cream shops. Frederick Stohlman opened it in 1866, and through nearly a century, the ice-cream parlor stayed in his family. After it closed in 1957, the interior was donated to the Smithsonian, and visitors at what's now the National Museum of American History later enjoyed sundaes and sodas there.
This article appears in our July 2016 issue of Washingtonian.