In the week and a half since the world was introduced to Pokémon Go, business owners and their marketing teams have been brainstorming how to capitalize on the its wild popularity. Although the game app started as a foreign concept to many ("Up until last week, my definition of augmented reality would have been this election campaign or a dubstep show," said Audrey Fix Schaefer, communications director at the 9:30 Club.), it's now popping up in drink menus, rewards programs, and costume contests.
Whether you're a dedicated player or just looking to nab a discount, head to these bars, restaurants, and music venues to take advantage of the craze. And no worries if the game is doing damage to your data plan: wifi is available at all of the below.
But first, three vocabulary words to know:
PokéStop: Notable locations (such as art installations and historical sites) where Pokéballs are concentrated.
Gym: Areas to battle with other players. When you enter you have to declare allegiance to a team. Hence, the area can be "claimed."
Lure: Attracts Pokémon to a PokéStop for 30 minutes. These can be purchased.
2106 Vermont Avenue, NW
The deal: Thursday is the day for Pokéman fans at Duffy's. The bar and PokéStop will set up lures along with a $6 Pokemangorita for guests.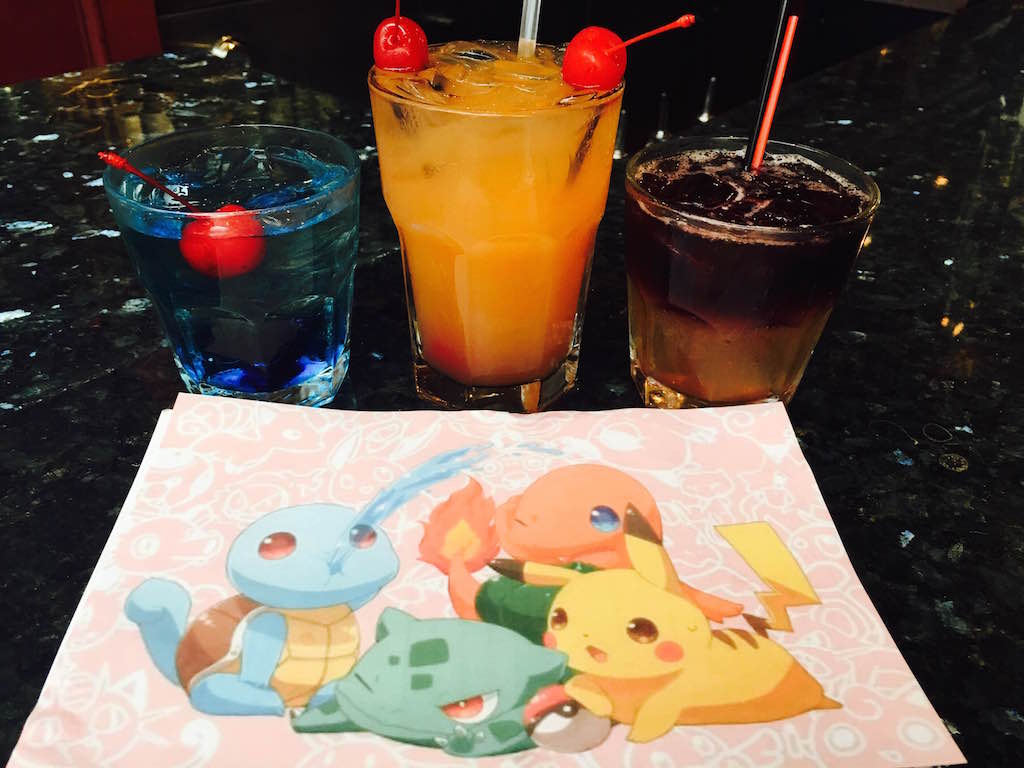 710 King St., Alexandria
The deal: Happy hour on Sundays is dedicated to the game. From 4:30 to 7:30 PM, the bar and Pokéstop will have $5  Squirtle, Pikachu, and Charmander-inspired cocktails.
815 V St., NW
The deal: At this music joint, players are rewarded for their skill. Members of the loyalty program Friends With Benefits get 50 points to their account when they capture the club's gym and send a screenshot to friends@930.com. Concert tickets are usually around 500 points.
900 U St., NW
The deal: The bar is a PokéStop and will be throwing up lures on Thursdays from 7 to 9 PM. Drink specials include a $15 summer shandy bucket and $5 stolis.
714 Seventh Street, NW
The deal: Get 20 percent off your drink for catching a Pokémon in the bar. Take a picture and show your bartender for the discount.
1730 M St., NW
The deal: Take control of the nearby gym at M Street and Rhode Island Avenue and get 20 percent off all drinks from 8pm to close. The deal applies from Tuesdays through Saturdays. Just snap a picture and show the bartender.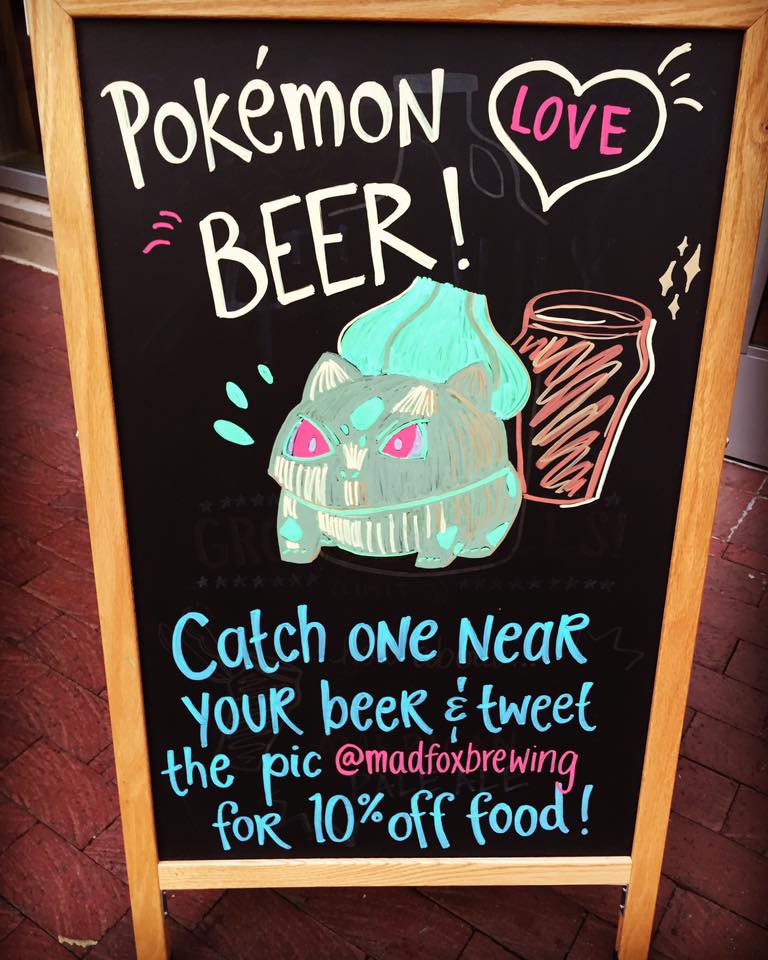 444 West Broad St., Suite I, Falls Church
The deal: The brewery, which doubles as a gym, is offering a 10 percent discount to guests who catch a Pokémon near their beer. Tweet your photo evidence to @madfoxbrewing.
3950 Wheeler Ave., Alexandria
The deal: Another brewery gym. This weekend, customers who come in and show a Pokémon they've caught will get a free Koozie. From 15th at 6pm to 17th at 3pm, take the competition to another level and come dressed as your favorite character for a chance to win more swag. Winners will be announced Monday.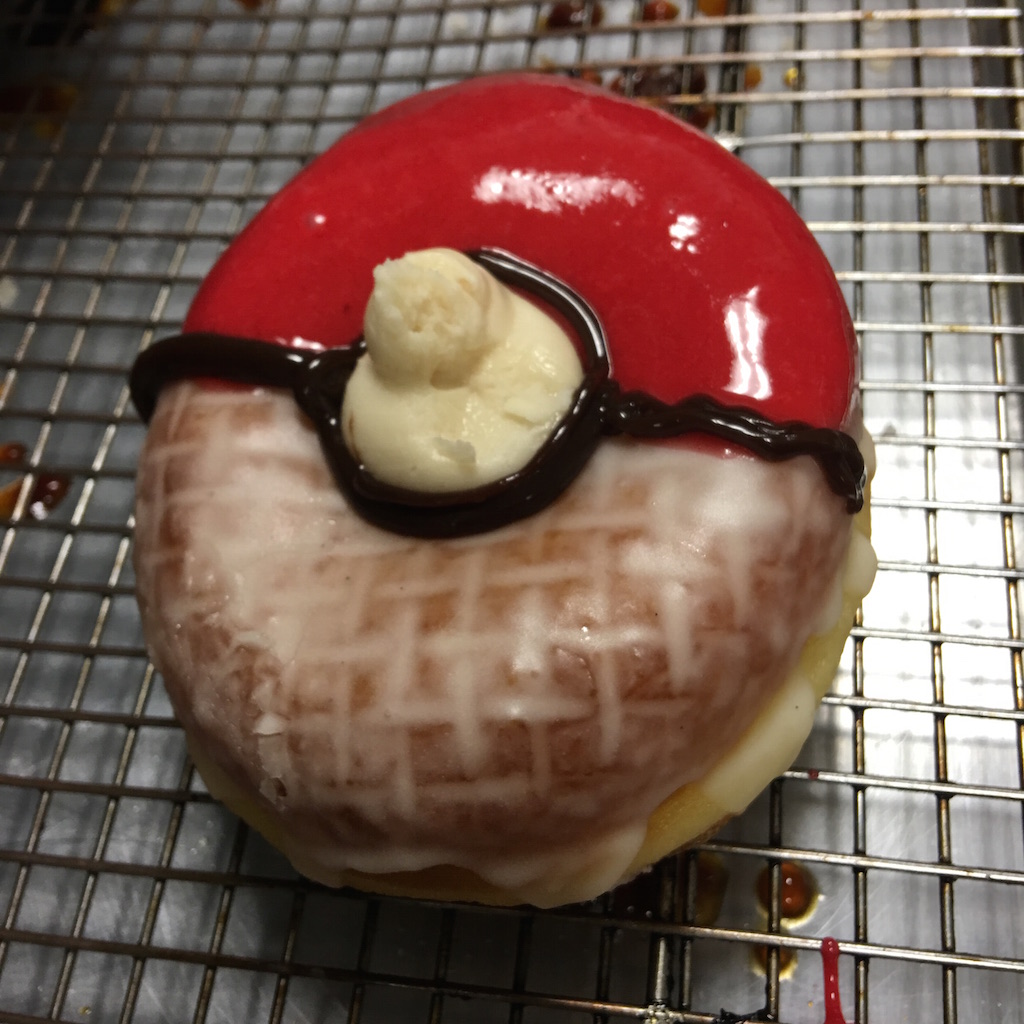 1308 G St., NW
7511 Leesburg Pike, Falls Church
The deal: Pokémon is taking over pastries, too. From Friday to Sunday, you can get the "Poké Ball Doughnut," a vanilla doughnut topped with vanilla and raspberry glaze and a buttercream center. The treat is $2.65 and available at both locations and the food truck.