On Monday, Melania Trump, the wife of the presumptive Republican nominee Donald Trump, addressed the nation in prime time on the first night of the Republican National Convention. Her speech was immediately flagged for bearing a certain level of resemblance to Michelle Obama's speech about her husband at the 2008 Democratic National Convention. To help us get a handle on how similar the speeches were, Washingtonian ran excerpts through a side-by-side plagiarism checker at Small SEO Tools. This is how Melania Trump fared: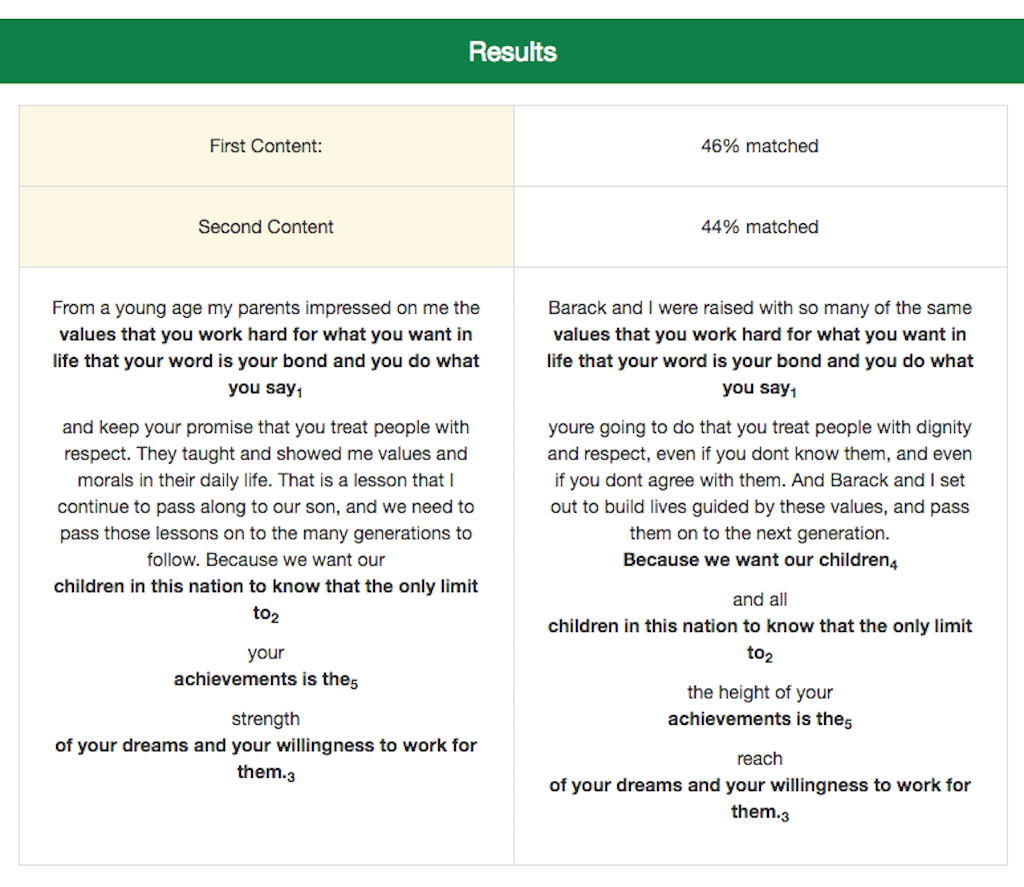 The first half of the excerpt came in at 46 percent non-unique, while the next few sentences registered at 44 percent non-unique. In other words, the program noticed a level of similarity far beyond the usual coincidences that may occur in writing. For instance, a team of researchers set the plagiarism bar at 10 percent for a study called "Is There an Effective Approach to Deterring Students from Plagiarizing?" published in the academic journal Science and Engineering Ethics.
Here's an even more shocking statistic: According to Turnitin, a plagiarism-checking website that examines 200,000 papers day, the "likelihood that a 16-word match is 'just a coincidence' is less than 1 in a trillion." Melania Trump's longest match? 23 words.