Go ahead, make your swamp joke: But as of this writing, it feels hotter in Washington than any other big city in the United States. The temperature at 11:45 AM was about 94 degrees—hot enough to top any city outside Las Vegas, where it was 97 degrees—but the heat index in DC is even more alarming.
The heat index in Washington was measured at 108 degrees at 12:15 AM, making it the most oppressive in any major US city. And it may get even worse this afternoon if the air temperature creeps into three-digit territory. The mercury might be a few ticks higher in Nevada, but as your retired relatives will tell you, that's a dry heat.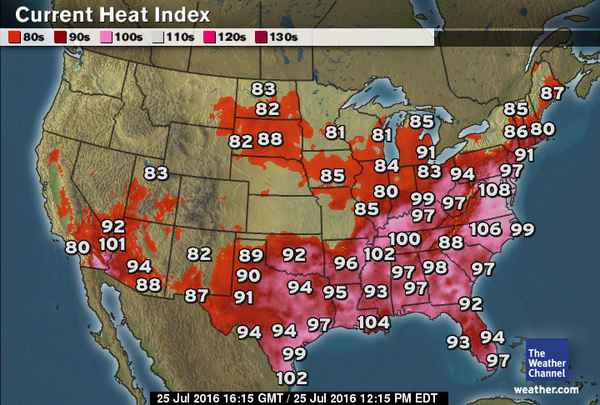 According to the Washington Post's Capital Weather Gang, there's usually at least one day per summer when Washington's weather is more stifling than anywhere else's. And it is only likely to get more oppressive Monday afternoon, when the air temperature is expected to pass 100 degrees.
Today is the 22nd day in 2016 the air temperature in Washington has hit at least 90 degrees. There were 52 such days in 2015, and an average of 36 days per year since weather records were first compiled. And, yes, 2016 is already on track to be the hottest year worldwide on record, breaking the mark set last year.