We all have a few skeletons in our closets, but Frank Warren has over one million. Over the last decade, Warren has kept the world's deepest darkest secrets as part of his community mail art project PostSecret.
Since 2004, anonymous postcards containing confessions, regrets, childhood stories, habits and desires have been sent to Warren's Germantown home; he's then documented them on his website. Now more than 500 of them are being displayed at the Smithsonian National Postal Museum in the exhibit "PostSecret: The Power of a Postcard." 
On Friday at 8PM, the SMITHSONIAN at 8 is throwing the exhibit a party, and Warren will be there to reveal more secrets, sign his six books and encourage guests to craft and post their own confidences.
But first, Warren told us his best secrets.
Most intriguing secret:
Warren says he received a postcard that pictured New York's Twin Towers and it read, 'Everyone who knew me before 9/11 believes I'm dead.' He says his project helps bring awareness to dark realities, in this instance people faking their own deaths, that would otherwise remain cultural secrets. "By people sharing their private feelings thinking it's a secret it really helps us become aware of something that's affecting many more of us," he explains.
Never before shared:
'I'm 54-years-old and I find it very relaxing to color in children's coloring books.' Warren says he didn't post this endearing secret online, but it shows a therapeutic outcome of the project. "People realize they were never alone with that secret when they thought they were," he says there is a popular interest in adult coloring books, but this particular sender thought he or she had a unique hobby. "It's an illusion that anybody holds a secret by themselves." He adds, "Once we can let that go we're also able to release the burden, not from the secret, but from thinking it makes us different or somehow unworthy in a way that separates us from others."  
Terrifying and undisclosed:
A postcard with nine hair samples carefully taped to the face of the card read, 'I secretly take hair samples from all the children I babysit.' Warren says not many secrets shock him, but this one was alarming. "I try not to be judgemental of people sharing their stories and secrets, but I do think it's important for all of us to just be aware of the actual world that we live in."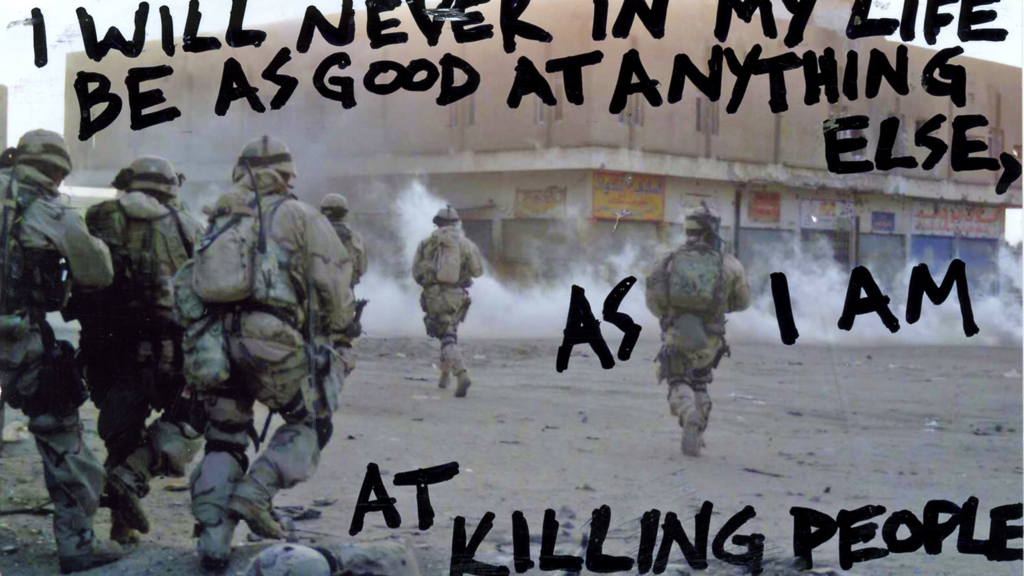 Something funny:
This secret came in the form of a Starbucks cup and it said, 'I serve decaf to customers that are rude to me,' Warren says he gets a lot of funny messages.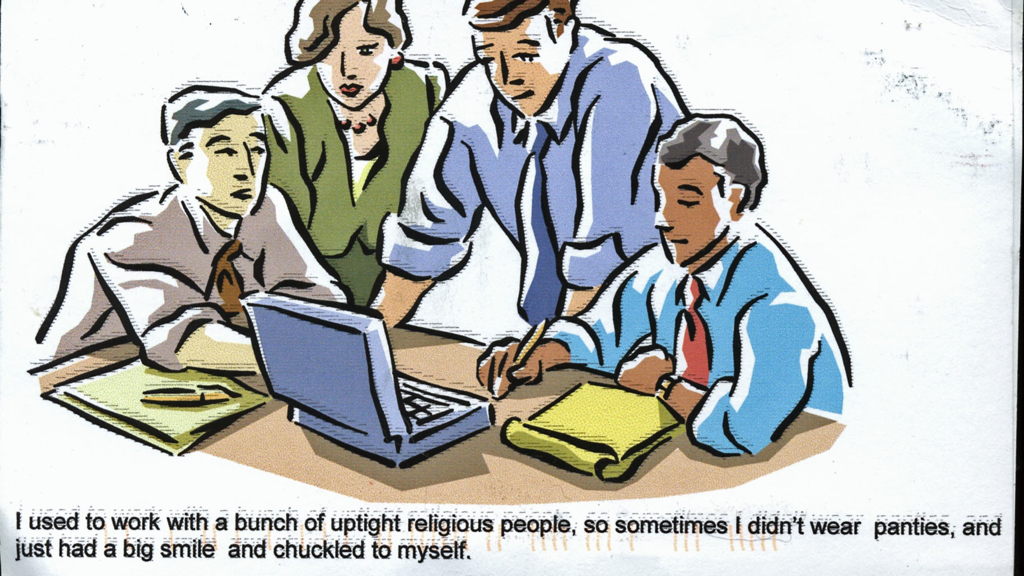 A Domestic dispute:
A girl sent in a message that said, 'I still have the password to my ex-boyfriend's email account and sometimes I secretly check his emails and read them, and some of them really piss me off.' Warren says after he posted her secret he received a postcard that may have been related to the girls' message, 'I know my ex-girlfriend still has my password and sometimes I write emails just to piss her off.' Warren laughed at this relationship drama. He told us he's gotten a lot of sexual and romantic secrets, some including wedding proposals.
A Love Story:
At a PostSecret event in Pennsylvania during an open forum a guy read a secret aloud to all of the attendees about loneliness and connection that he found tucked away in the PostSecret bookstore. The next person to take the microphone was a girl who confessed to writing the message about loneliness and connection. Warren says the two strangers became friends after the event based on the "serendipitous connection" of exchanging anonymous messages.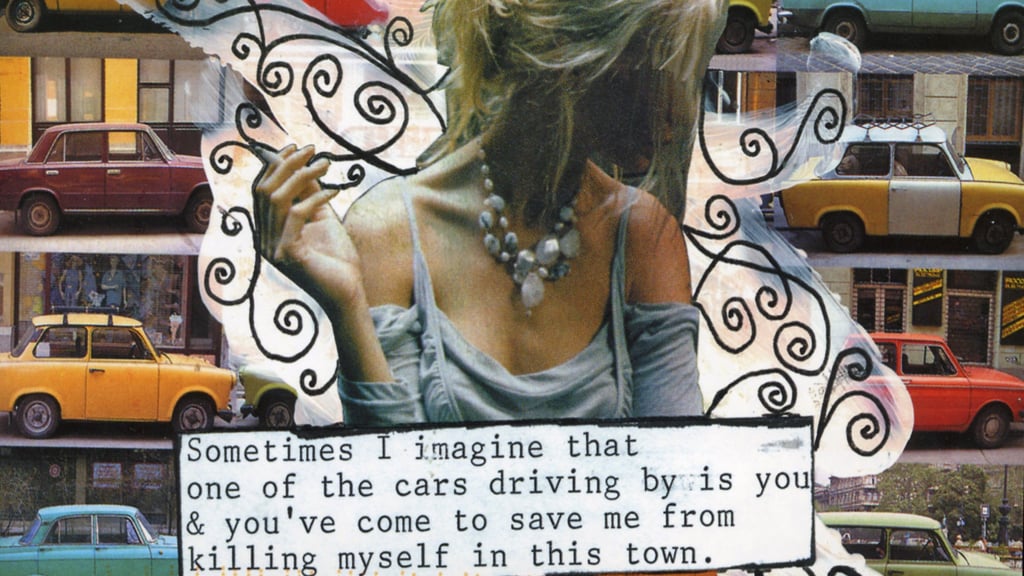 Warren is moving to Southern California, but all of his Germantown mail is being forwarded to his new address. He plans on keeping his secrets gig running: "I hope the postcards never stop coming," he says.