1250 Ninth St., NW; 202-849-6174
This is the most exciting pizza joint to hit the scene in the last few years—and not just because it eschews the Neapolitan style that nearly every other ambitious pizzaiolo in town is putting out. The rustic Shaw dining room from the Red Hen crew excels across the board—with bracing, bitter cocktails (try the Aperol spritz), smart service, and Little Italy desserts such as chocolate-slicked rainbow cookie cake, courtesy of Tiffany MacIsaac of neighboring Buttercream Bakeshop. You could make a meal of appetizers such as the textbook Caesar salad, airy fried calamari, or gooey eggplant Parm. But it'd be a shame to miss the Jersey-inspired pizza, which is slightly thicker than New York–style, with a crust that doesn't flop. It's made with a dough that ferments for three days before it's cooked in a deck oven and topped with inspired combinations like pepperoni with chili honey. Moderate.
401 E. Braddock Rd., Alexandria; 703-683-5330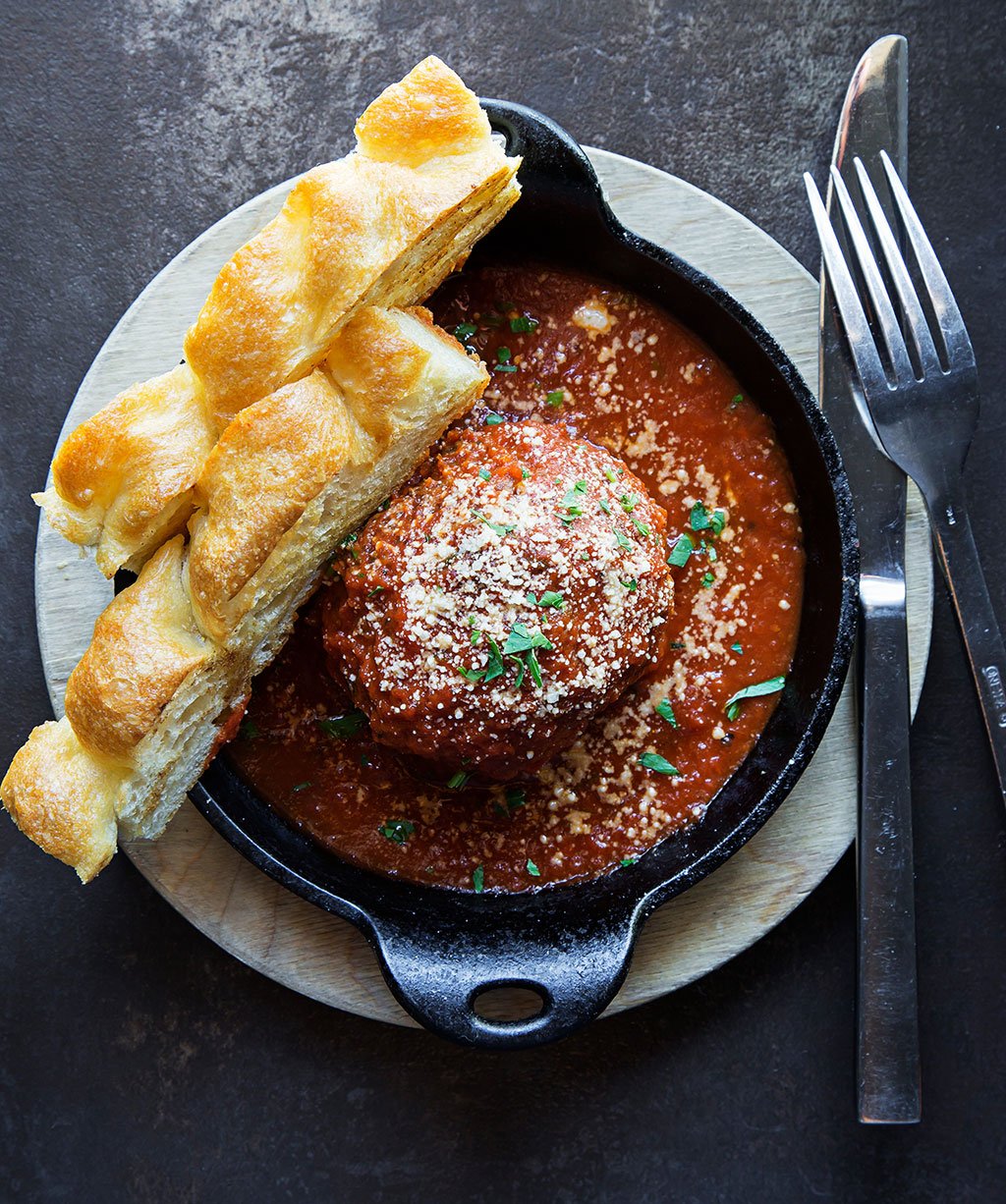 In the open kitchen, a wood oven blazing at 900 degrees turns out sturdy-crusted pies layered with the classic Neapolitan accoutrements: San Marzano tomatoes, freshly pulled mozzarella, maybe a little fresh basil. But for many pizzas here, tradition goes out the window. One pungent arrangement includes Korean-style short ribs, gochujang (Korean chili paste), and pickled vegetables; a more comfort-minded creation involves bacon, eggs, potatoes, and smoked provolone (our favorite: a soppresatta-topped pie finished with a flurry of fried kale). The pizzas are substantial—a small could easily feed two—but don't skip out on starters, including a gigantic meatball that oozes mozzarella or Parmesan-dusted wings with zesty ranch dip. The pyro theme continues outside, where a circular patio is centered around a big, chair-lined fire pit. Moderate.
7137 Wisconsin Ave., Bethesda; 240-800-3822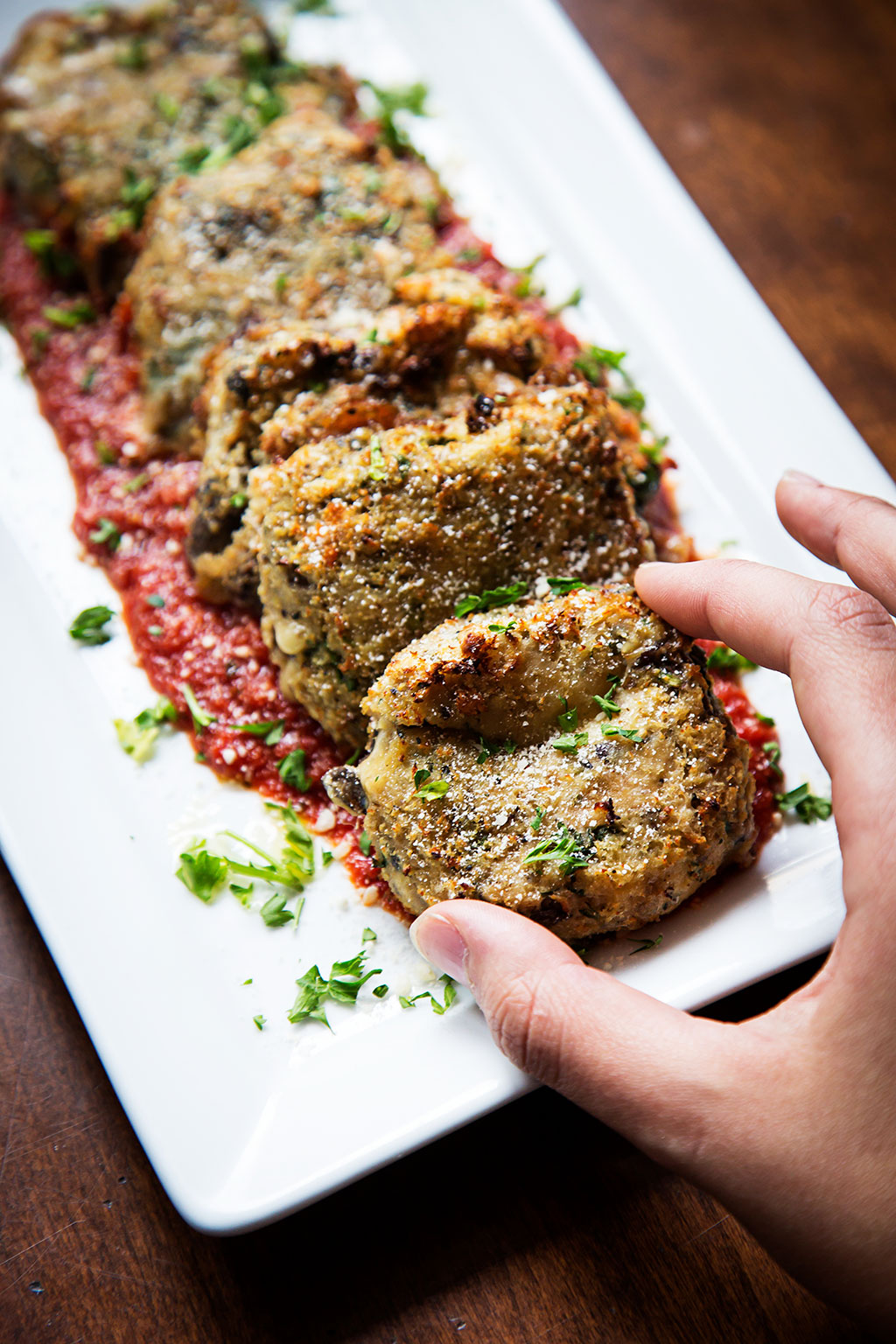 What was once a New Haven–style pizzeria called Haven has been taken over by the St. Louis–based Pi chain, which specializes in deep-dish, a woefully underrepresented style in these parts. The crust is more crunchy than bready, thanks to a cornmeal-dusted base, and the whole thing is saved from being just another cheesy carb bomb by a thick layer of extra-tangy, extra-chunky tomato sauce. There are thin-crusted pies, too, but they're less of a draw. (One surprising exception: a Cuban-sandwich-inspired pizza with pulled pork, pickles, and yellow mustard subbing for tomato sauce.) Appetizers are erratic: pasty hummus tastes as if it comes from a generic tub, and wings arrive with a lackluster yogurt sauce, but breaded and baked squares of kale and fontina are tasty when dunked in tomato sauce. Vanilla cheesecake with mixed-berry sauce makes for a nice finish. Inexpensive.
This article appears in our August 2016 issue of Washingtonian.