Two Bloomingdale powerhouses–the Red Hen and neighboring pub Boundary Stone–have teamed up for Shaw's hottest new restaurant: All-Purpose. Chef Michael Friedman tapped into his Jersey/Italian-American roots for the 90-seat eatery, whose menu centers around pizzas, house-made charcuterie, and riffs on red sauce classics like eggplant parm and sweetbreads "marsala" with mushrooms and bacon.
"The menu is what I want to eat when it's my day off," says Friedman. "When I opened Red Hen it was the same idea—a joint where my buddy in the restaurant industry wants to come."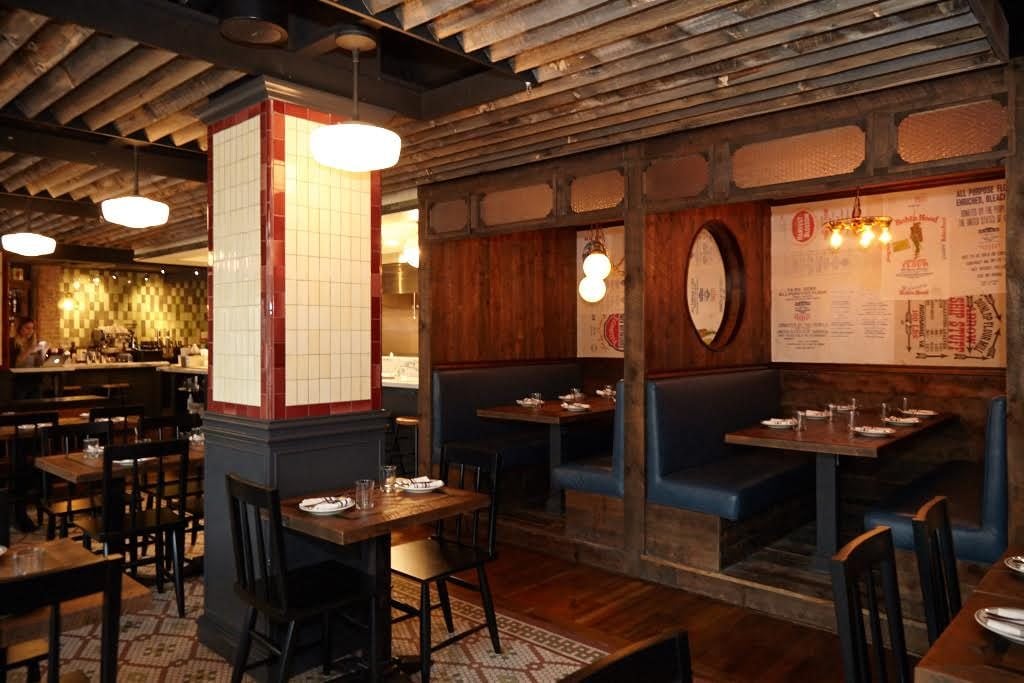 The chef's goal has been achieved at the Red Hen—an industry darling since opening–and things look promising for All-Purpose. Friedman dishes up six house pies, all made with fermented dough that takes inspiration from New York pizzas (in texture, not exaggerated size).
"It's not cracker thin or bubbly, like Neapolitan" says Friedman. "It's much more bread-y, but in the breadiness there's a lightness."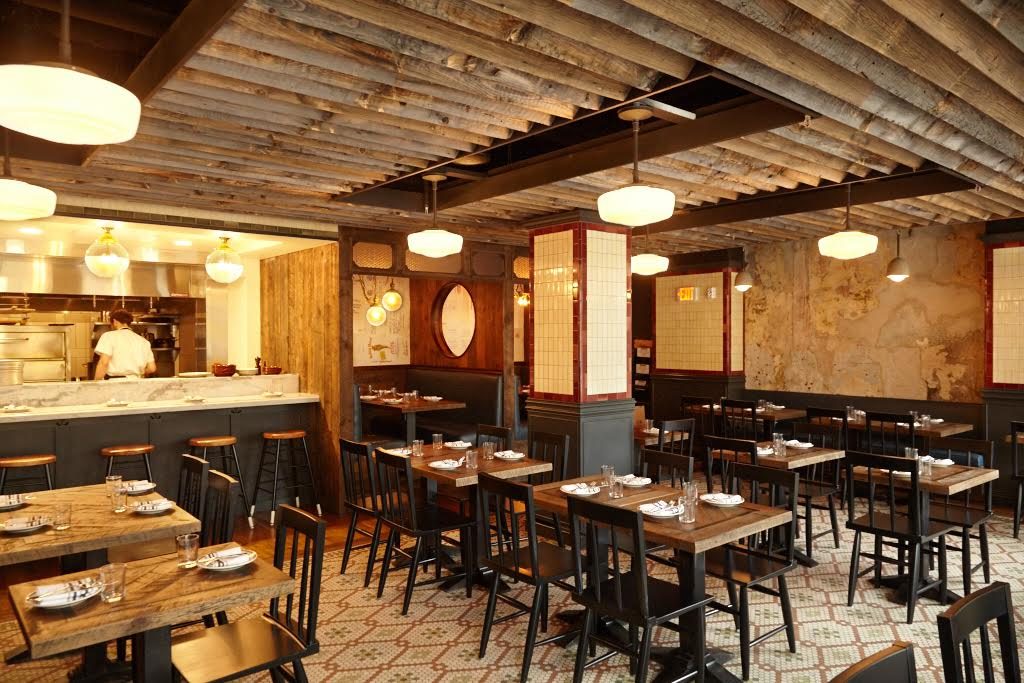 Diners can pick-and-choose toppings, though Friedman urges guests to sample the kitchen's creations from the menu, such as the Buona (pepperoni, mozzarella, chili-honey) or the springtime Ferraro with artichokes, ramps, pistachio pesto, and smoked cheese. Consider saving room for more indulgences come dessert, provided by Tiffany MacIsaac of the neighboring—and newly opened—Buttercream Bakeshop (we have our eye on the rainbow cookie cake). All can be accompanied by Italian or American wines, draft beers, and classic cocktails from the 15-seat bar.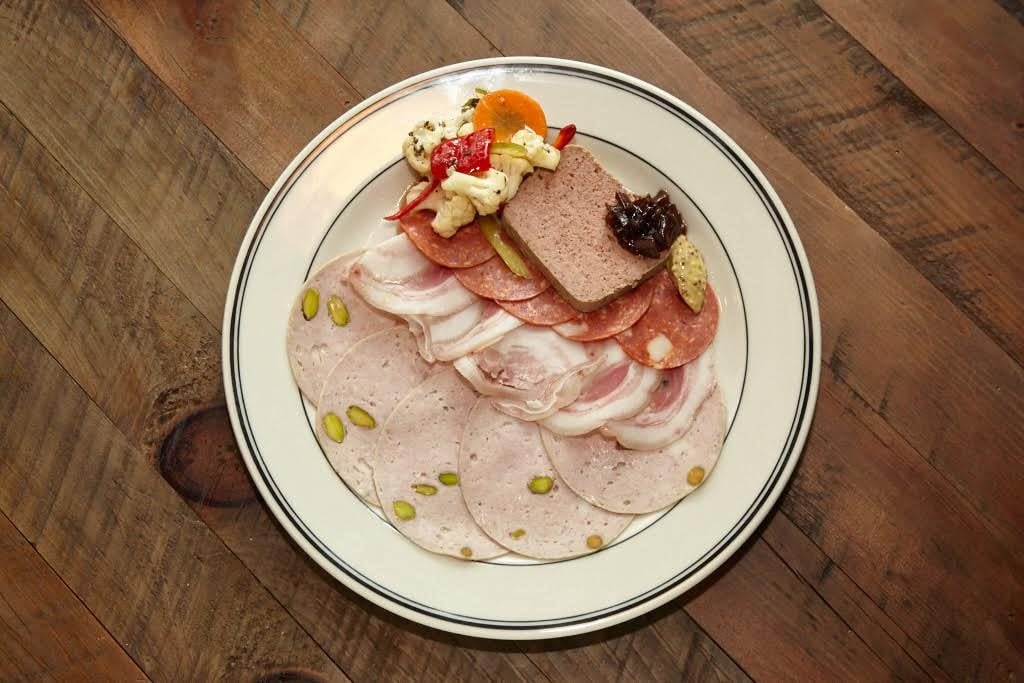 Though the Red Hen is known for delicious pastas, Friedman says he's sticking to antipasti and pizzas here, and will eventually explore more Italian-American staples such as as chicken piccata, sausage and peppers, or a Jersey-style sloppy Joe.
"We've been on a path of regional Italian—there's nothing wrong with it, we do it at Red Hen," says Friedman. "But generation I'm part of, an 80's kid, you went to local pizzerias and ate manicotti and mussels fra diavolo. All these dishes were intertwined with what being an Italian-American meant."
All-Purpose. 1250 Ninth St., NW. Open for dinner, Tuesday through Sunday. Monday service and lunch will follow in the weeks after opening.