Collaborations can yield great things in the restaurant world—Doritos Locos tacos aside—so we're particularly excited for All Purpose, Shaw's new Italian-American restaurant from two Bloomingdale powerhouses: the Red Hen and Boundary Stone. In addition, pastry chef Tiffany MacIsaac of the forthcoming Buttercream Bakeshop will provide dessert, offering "ridiculously old-school" Italian-inspired cookies and small cakes. Here's what to expect when the 80-seat restaurant opens at 1250 Ninth Street, Northwest in mid-April.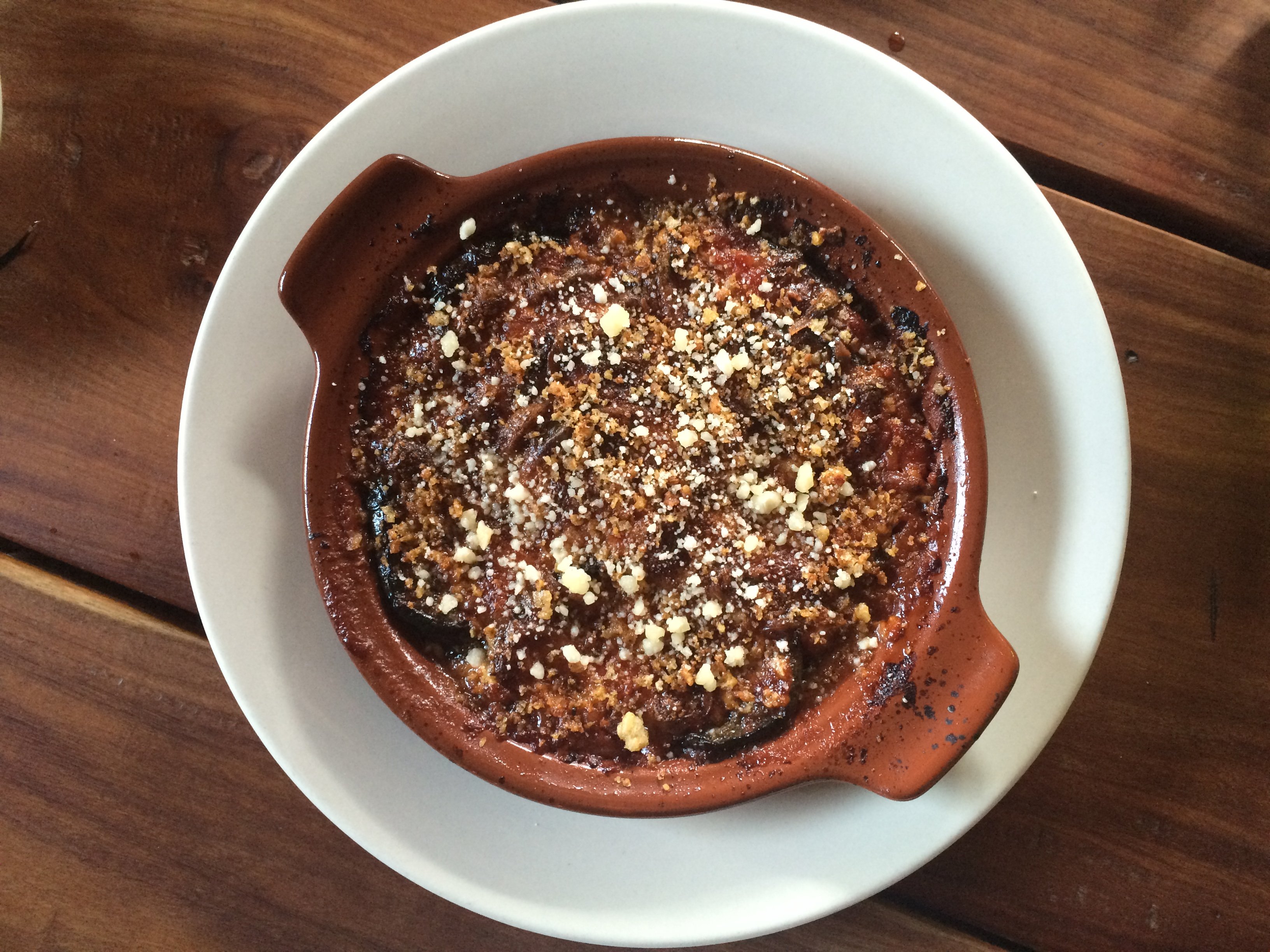 Pizza that can "hold the fold"
If a big slice of Italian pie is too soggy to "hold the fold," chef Michael Friedman isn't about it. The chef explained his crust philosophy over a preview lunch hosted by the Red Hen. The dough for All Purpose's pizzas will go through a three-day fermentation process, which can create more flavor, as well as add texture—a crunchy crust, chewy inside, and crispy bottom. As for toppings, you can expect a wide variety of Italian cheeses, and combinations like black truffles and wild mushrooms, or spicy soppressata with honey, hot peppers, and arugula. Feta-ranch and Italian vinaigrette "dippies" will be served on the side.
Eggplant parm (that isn't too heavy)
Instead of drenching the eggplant in oil and deep-frying it, Friedman is taking a lighter approach to parm. His "Jersey-style" version is double-layered with salted eggplant, which has been sauteed in oil, and topped with provolone, mozzarella, parmesan, and basil. The dish will be served like a shareable casserole.
House-made charcuterie
Charcuterie is one of Friedman's labors of love. All Purpose's opening menu will include house-made coppa di testa (rolled, poached pig's head), spicy sausage with fresh peppers, and chicken liver pate with fig jam and honeycomb. "It's all sweet and sour, salty and sweet, spicy, and fatty," say Friedman.
A new kind of antipasta salad
"When we thought about opening All Purpose, the first thing that came to mind other than pizza was antipasta salad," says Friedman. He wanted to reinvent the classic dish that people dismiss as a "kitchen sink salad" by using high quality Italian olives, peppers, cheeses, and also introduce new elements, like crunchy chickpeas for texture.
Cookies galore from Buttercream Bakeshop
Tiffany MacIsaac, whose bakery is opening next door to All Purpose, has created a nostalgic dessert menu, with treats like a bright rainbow-cookie cake topped with chocolate sauce and whipped cream. You can also order cookie boxes to-go, stocked with macarons, jam-filled thumbprints, and sugar dusted pistachio cookies.