If you want to watch the election results roll in from the poshest suite at DC's newest luxury hotel—the only one owned by a current presidential candidate—it's going to cost you some folks' yearly salary. The Trump International Hotel on Pennsylvania Ave is poised to open on September 12, but its website is already taking reservations. We popped some dates in (all one night, one occupant, one room searches) to determine how much it might cost to spend the night at what Trump himself has called "one of the truly great hotels in the world."
Rates start at $795 per night for the most basic room at the Trump International, although on election night those Deluxe 357-513 square foot rooms will rent for $995. Junior Suites begin at $1,325 and various other suites, the 1,649-square foot Capitol Suite and the 2,874-square foot Postmaster Suite, for instance, will rent for $9,200 and $24,200,respectively.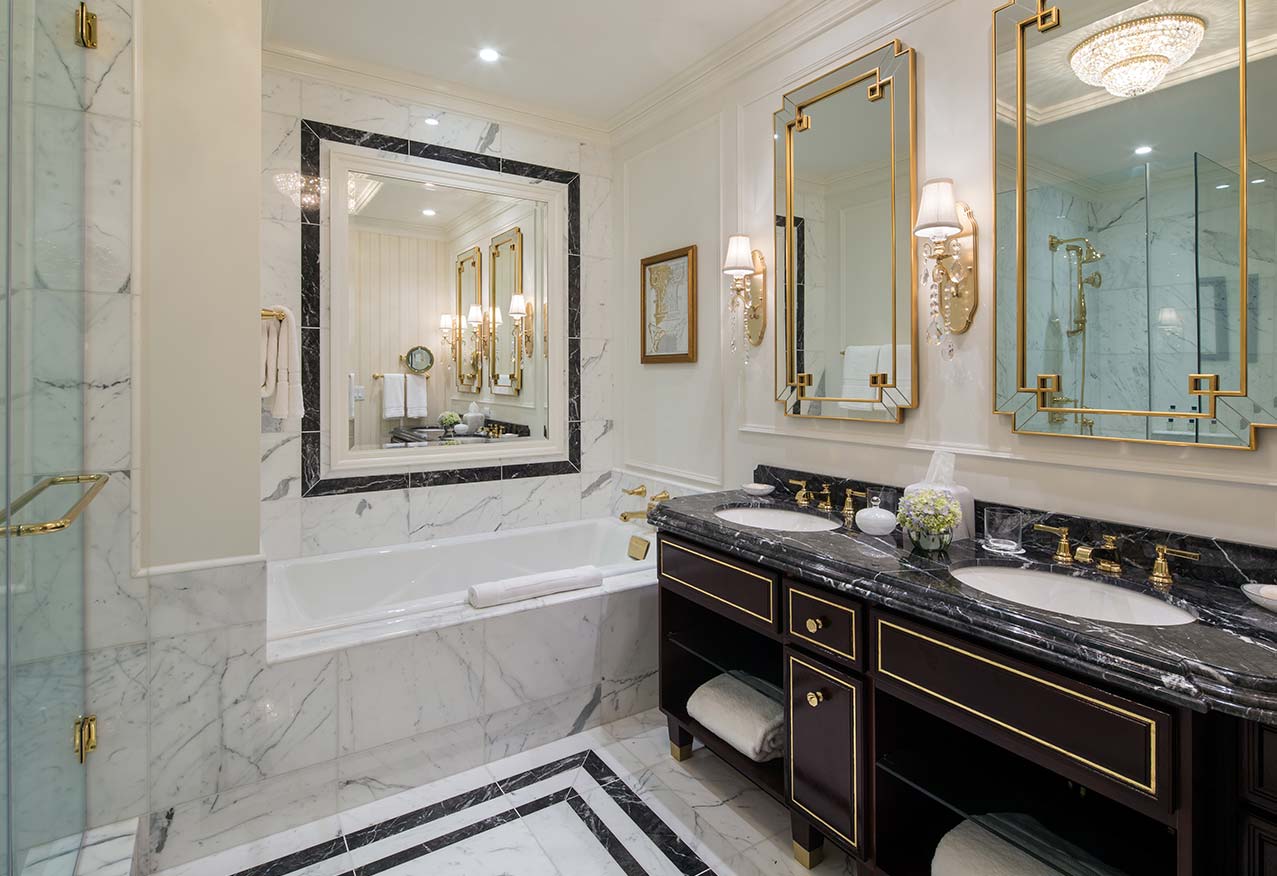 The Trump Townhouse, as its been dubbed, will stand as the "largest Presidential Suite in Washington, DC," according to the hotel's listing. At 6,300 square feet, it has two bedrooms—one with a king-sized bed and another with two queens—a dining room "that seats 20," a private workout facility, and most alluringly, a private entrance on Pennsylvania Avenue. Of course, unlike all other top suites in the city, which are named for heads of state and titles of world leaders, this one is named after The Donald. And on election night, as Trump awaits the election results (somewhere…nobody is sure where yet), it will be available to rent, at $29,200. Taxes alone are $4,234, which means the total cost of one night in the Trump Townhouse comes to $33,434. That price stands far, far above Trump's closest competitors in the DC luxury hotel market.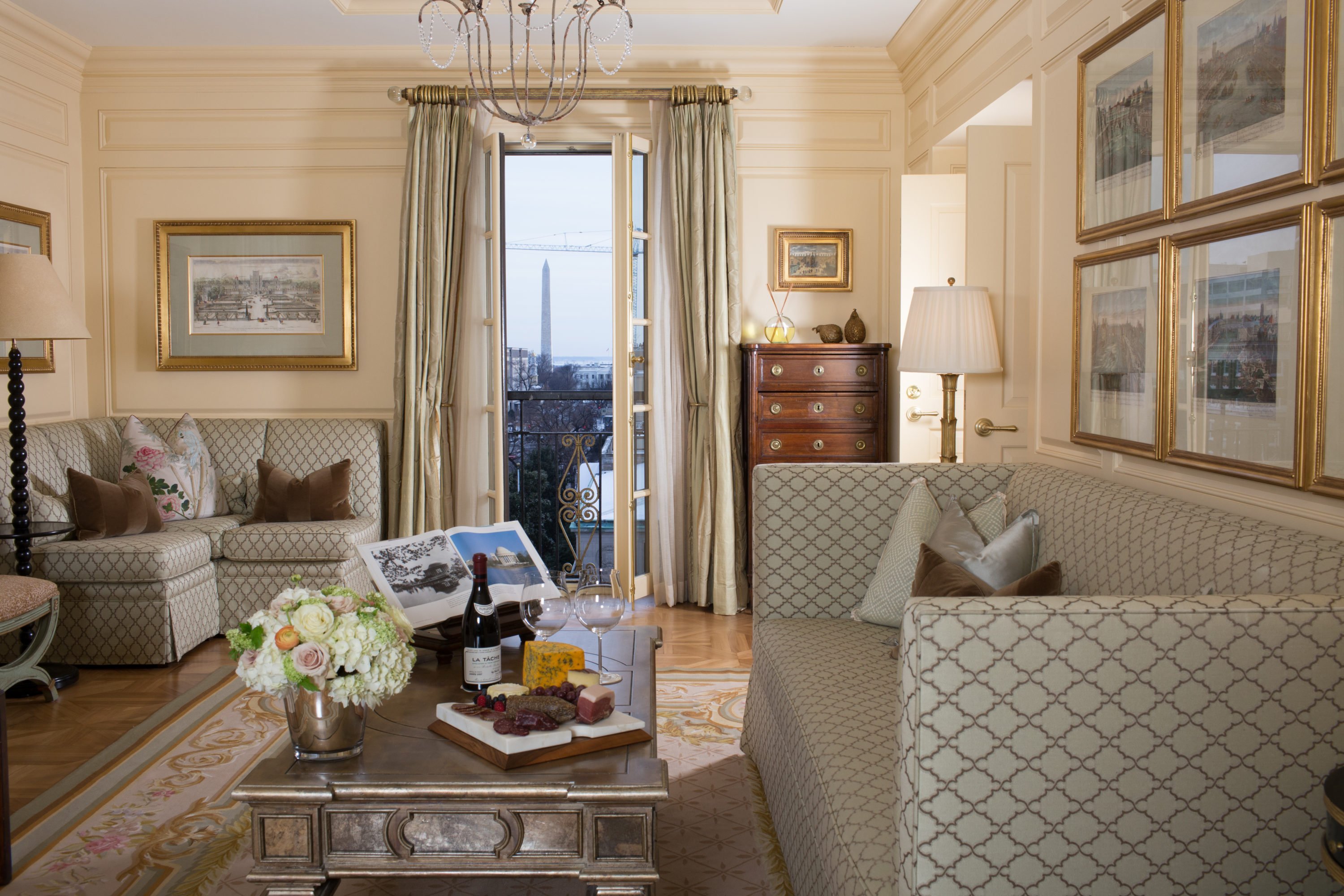 For comparisons' sake, the Presidential Suite at the Rosewood, which was chosen by Travel + Leisure as the best hotel in DC this year, is listed on its website as renting for $3,000 on election night. At The Jefferson, the most luxurious suite available is the top-floor Thomas Jefferson Suite, which boasts a fireplace and views of the Washington Monument; it will rent for $10,000 on election night.
The Federal Suite at The Hay Adams, well-reputed for its classic views of the White House, will rent for $3,599, according to a reservation specialist there. The Thomas Jefferson Suite at the historic Willard Intercontinental, which the hotel refers to as its "grandest suite," has a Jacuzzi and "sweeping views of major DC landmarks." The price for election night is listed as $3,255.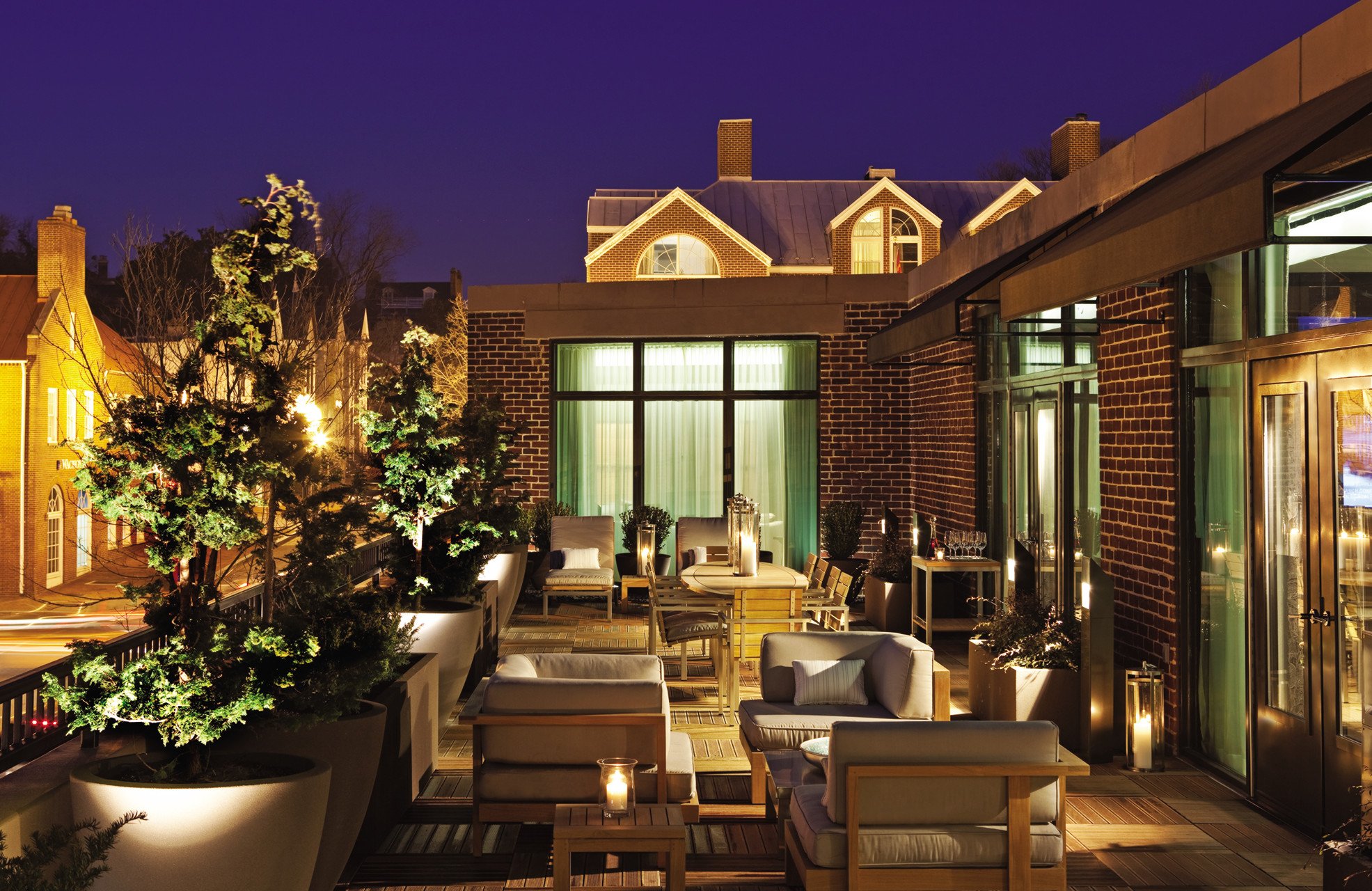 The Four Seasons in Georgetown has an Imperial Suite, two Presidential Suites (an "East Wing" and West Wing"), and The Royal Suite—its grandest set of rooms which boast 4,000 square feet of living space. The Imperial Suite and the "East Wing" Presidential typically rent for $9,500, while the 1,924-square foot"West Wing" Presidential Suite rents for $12,000 a night. The 4,000 square-foot Royal Suite was created for President Obama's 2009 Inauguration: it normally has one bedroom—along with a 1,000 square-foot terrace—but can convert into up to 11 bedrooms. The only bullet-resistant suite in the city, it will rent for $18,500 with a five-night minimum. Alas, someone has already secured that reservation.