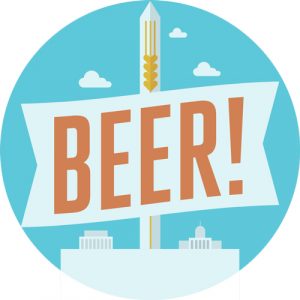 At the most superficial level, the story of how Loudoun County became Washington's brewery hub looks like a story about geography: The sprawling county slides from suburban to rural, boasts lots of vacant land, and has a long agricultural tradition.
Dig deeper and you'll find wonky policy explanations for why the county of 375,000 residents supports 18 breweries—seven of which opened last year. For one, it happens to be in Virginia, where the state government has been a boon to brewers. In 2012, breweries were first permitted to serve visitors pints instead of tiny tastes. Then in 2014, the state allowed farmers to establish breweries on their acreage, giving rise to agri-breweries such as Dirt Farm in Bluemont.
But Loudoun also has history—and with it some surprising twists. Several of the county's breweries trace their origins to Old Dominion Brewing Company, an Ashburn brewpub that closed in 2008 and moved its manufacturing to Delaware. Lost Rhino founders Matt Hagerman and Favio Garcia got their start there, as did Kenny Allen, the founding brewer at Ashburn's Old Ox, which opened in 2014.
"Loudoun residents are accustomed to having good beer at their fingertips," says Old Ox president Chris Burns. "When Old Dominion left, it created an opportunity for other breweries to step in."
There's no sign of a slowdown. Three more breweries are planning to open this year.
This article appears in our August 2016 issue of Washingtonian.