The 14th Street corridor gains a new a sushi spot on Monday with the opening of Sakerum, a two-story rooftop bar, restaurant, and lounge that mixes Asian and Latin influences. Executive chef Khan Gayabazar, formerly of Fujimar, is behind the menu of rolls and small plates, while veteran bartender Gina Cherseveani (Buffalo & Bergen/Suburbia) consulted on the cocktails. Together they've created one of the more unusual drinks you'll find in the neighborhood: the Wandering Samurai, a blend of citrusy yuzu juice, sake, and Flor de Caña rum, garnished with two flaming shots and six pieces of sashimi.
"You could dip your fish into the cocktail—it would be like a crazy form of alcoholic ceviche," says Chersevani.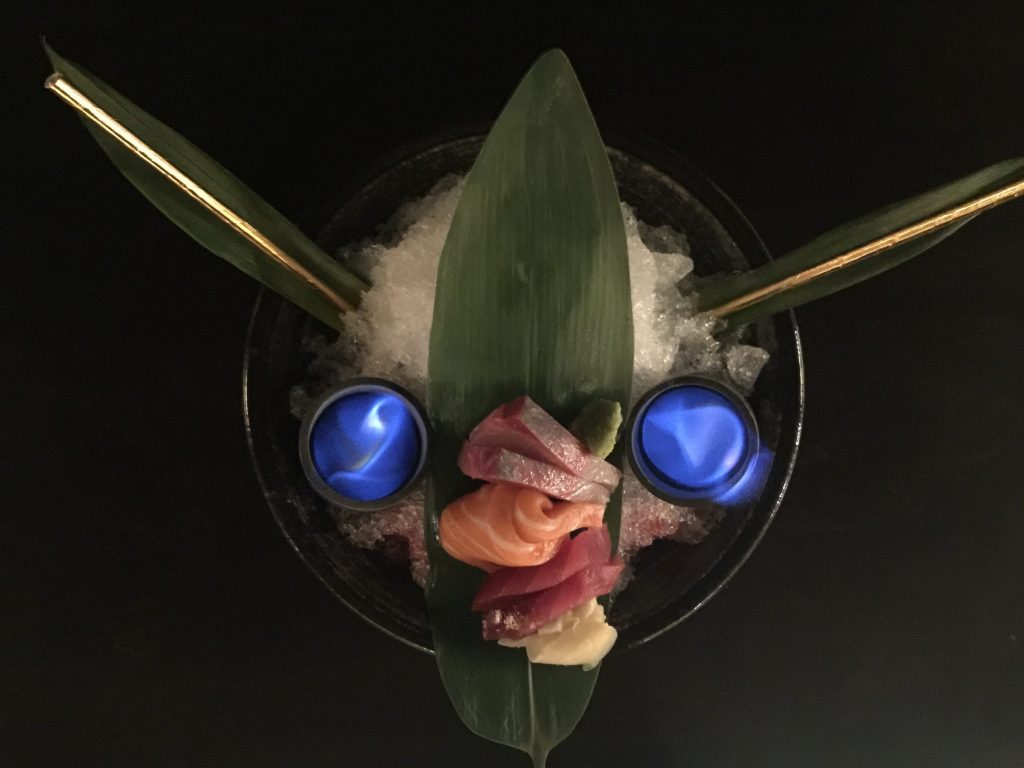 Chersevani has built a reputation on boundary-pushing cocktails over the past two decades, whether whiskey-spiked cereal milk at the late PS7's or her delicious Lox'd & Loaded bloody Mary at Union Market—another snack-drink hybrid garnished with a smoked salmon-stuffed bagel. At Sakerum, she employs the two namesake beverages in various ways, mixing rum with house-pressed sugar cane juice for mojitos, or serving sake shots with tea punch. You won't find sake bombs sunken in a glass of beer, but Chersevani does plan for a sake bamba (i.e. party) night on the year-round rooftop, where the rice wine will flow.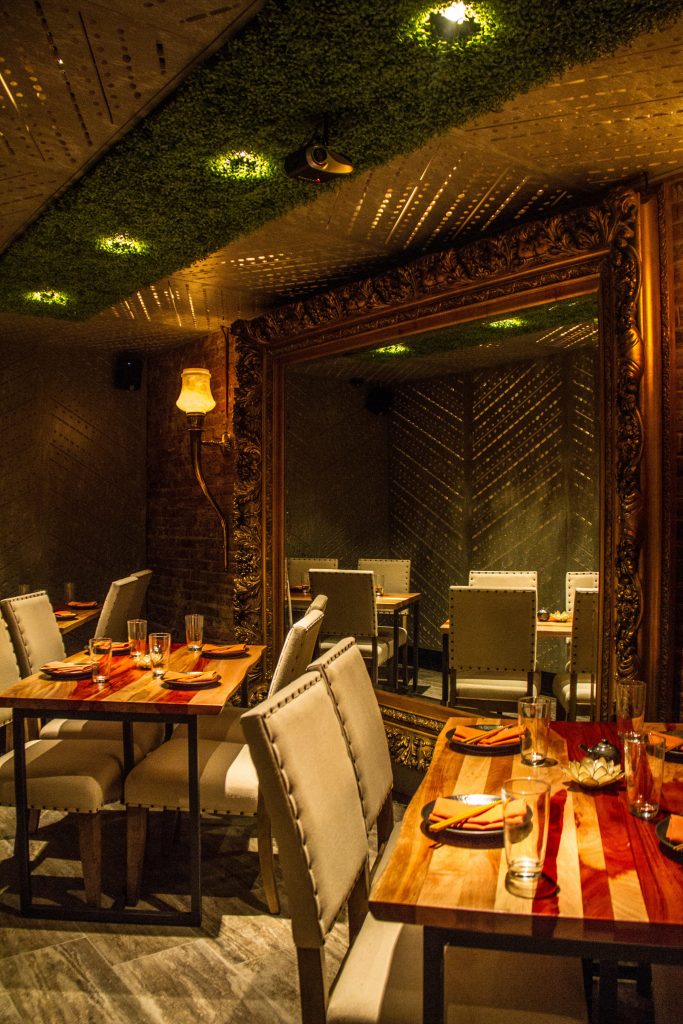 Fusion doesn't stop with the drinks. Gayabazar's menu—served throughout the space—combines Hawaiian poke and Latin ceviches, sashimi and crudo like salmon topped with crispy salmon skin "chicharrones." Diners can order traditional rolls, or go for creations like a surf-and-turf maki with tempura-fried lobster tail and seared Miyazaki beef. A limited late-night menu will be available for two hours after the kitchen closes.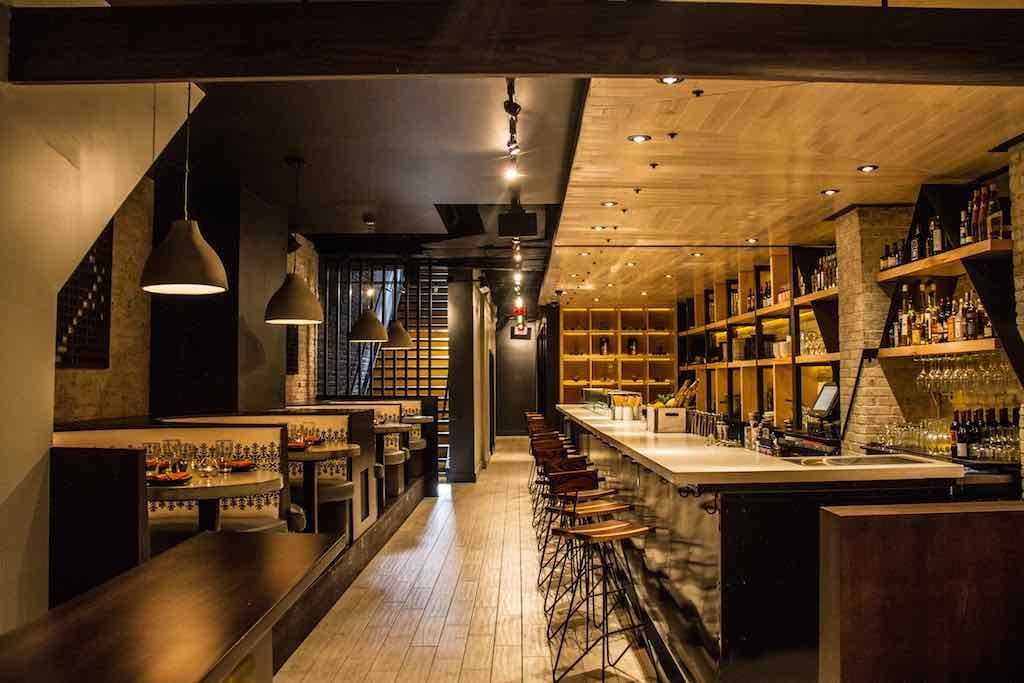 Owner Stephanos Andreou is also a partner at Barcode near Dupont, but won't carry over DJs or a clubby vibe to 14th Street. Manager Justin Cho says entertainment may come in the form of a special cigar night on the rooftop, or live entertainment during brunch, slated to begin in the fall. As for now, flaming sashimi cocktails make the show.
Sakerum soft opens this week, with an official opening set for Monday, August 22.
Sakerum. 2204 14th St., NW; 202-518-2222. Open daily starting at 5 pm.