Few restaurants have a marine biologist on staff, but then again, few restaurants are equipped with 3,000-gallon ocean reef aquariums and a canal for delivering food to diners. The elaborate aquatic display is all part of Ocean Blue, a seafood-centric venture that just opened in Sterling, Virginia, this week.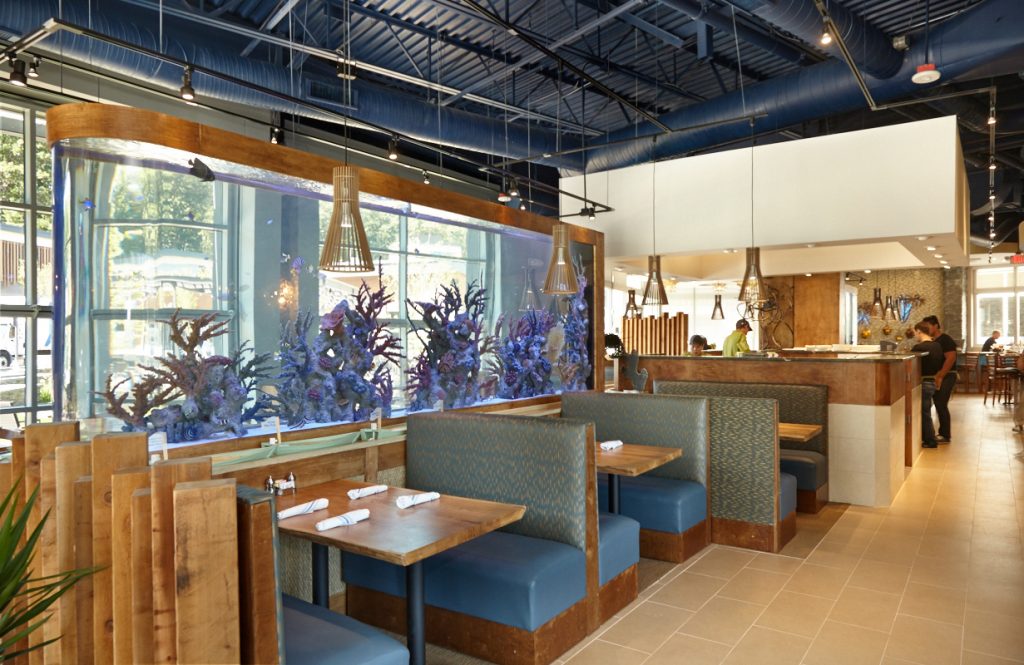 Chef/co-owner John Kushner, an alum of the Inn at Little Washington and Bobby Flay's restaurants in NYC and Las Vegas, is behind the island-inspired menu. All isles are considered fair game for the theme, from Manhattan to Jamaica, though Hawaii pops up more than others; Honolulu Fish Co., an eco-friendly wholesaler, provides much of the seafood. Patrons can order the likes of bluefin tuna poke and crispy snapper tacos, or go in for "regatta style" dining—an interactive experience inspired by conveyor belt sushi. A parade of little boats made by a local woodworker are loaded with maki rolls, sashimi, and other small items, and float along the restaurant's 150-foot canal. Tiny jets push the vessels along.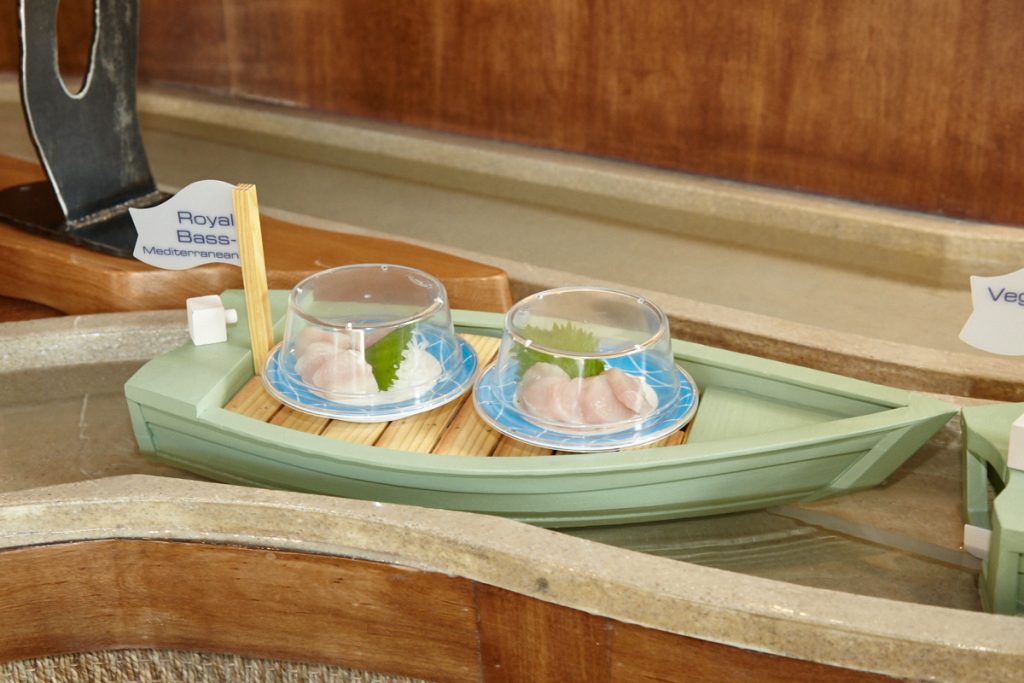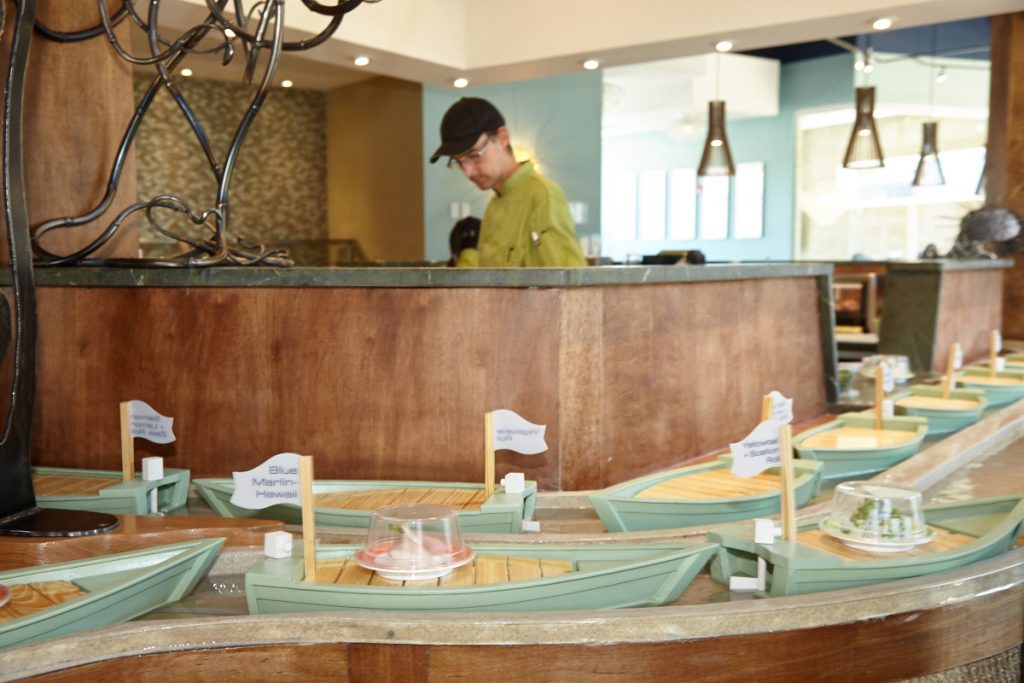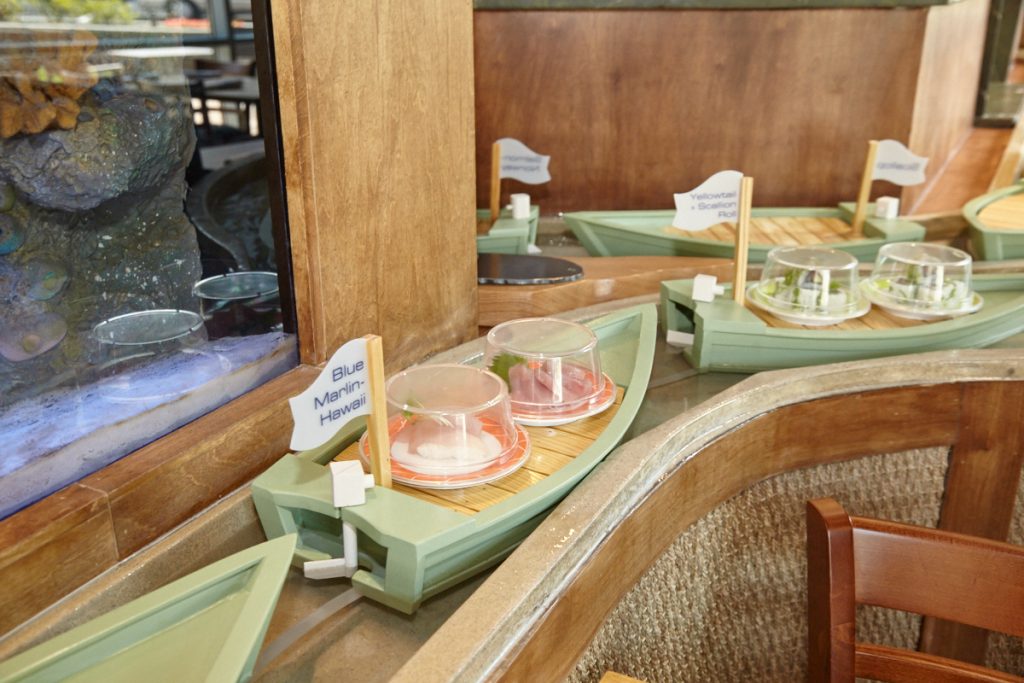 Another DIY option is an unconventional ramen bar. Kushner makes two types of broth—one meaty, the other vegan—and guests can load up on their choice of noodles (one gluten-free), fresh veggies like mushrooms and watermelon radishes, and seasonings. A spin around the soup bar goes for $5. Though the menu contains a few splurges, like a $25 surf-and-turf or Caribbean lobster sushi roll ($15), most dishes are designed to be wallet-friendly. Island-style cocktails, like margaritas and a fancy LIT, accompany the fin fare.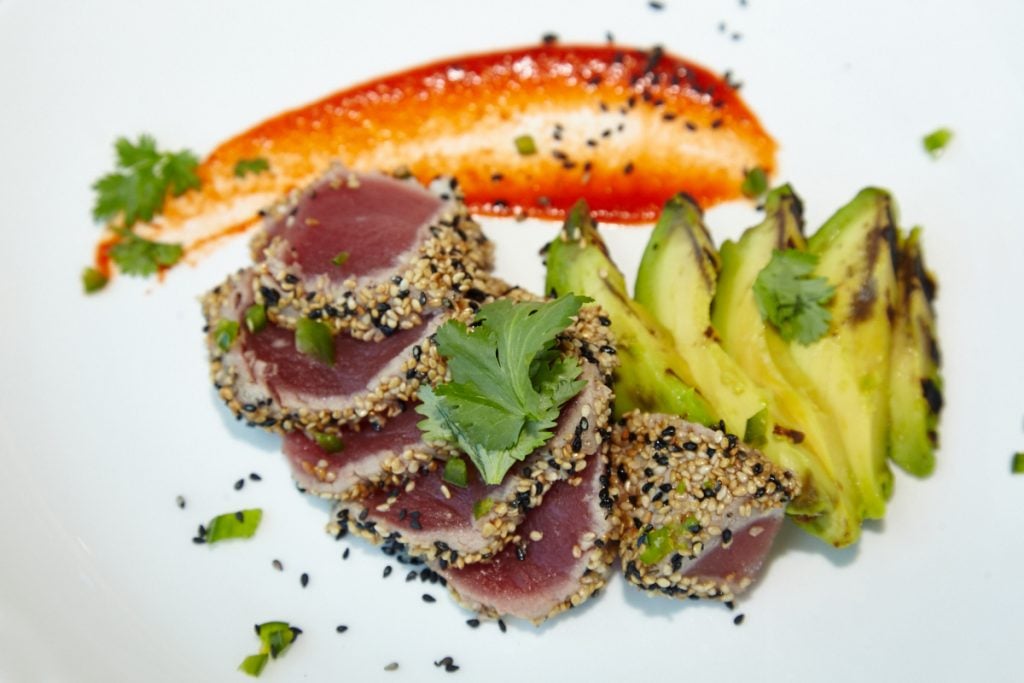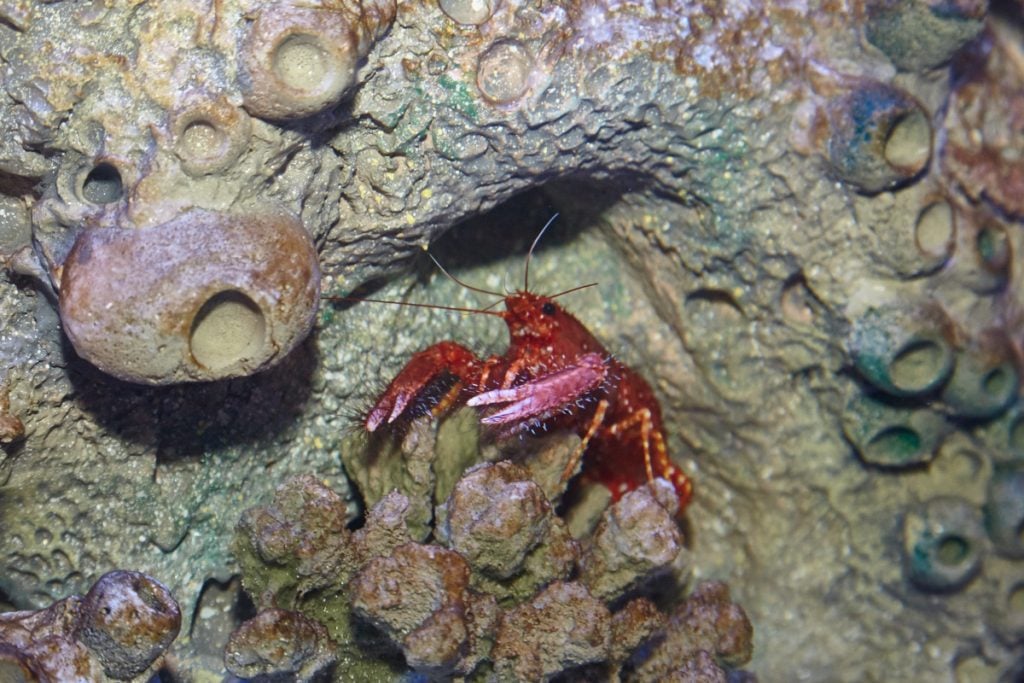 The most elaborate part of the restaurant is the aquariums. Marine biologist James Karanikas has slowly introduced angel fish, spotted rays, lobsters, and yellow tangs to the salt water eco-system over the past few months. Eventually the restaurant plans to grow the reefs to contain over 300 species, and will host elementary school classes for field trips. Kushner, who helps monitor the delicate tanks, has added fish caretaker to his role as chef–at least out of the kitchen. None of the aquarium's little denizens are candidates for the plate.
Ocean Blue. 21438 Epicurie Plaza, Sterling, Virginia; 571-375-2312. Open Monday through Thursday, 11 am to 10 pm; Friday and Saturday, 11 am to 11 pm. Closed Sunday.