In college, I once considered spending a stupid amount of money to have a slice of cheesecake delivered to my dorm room from a local restaurant. I didn't go through with it, but I was sorely tempted for two reasons. The first being that late at night is prime junk food crave time combined with exhaustion-induced lowered inhibitions. The second being that the best way to enjoy junk food is if no one has to see you at the checkout lane with ice cream, peanut butter Oreos, and a lifetime supply of sodium. In fact, the best way to enjoy junk food is without any interaction with another human at all.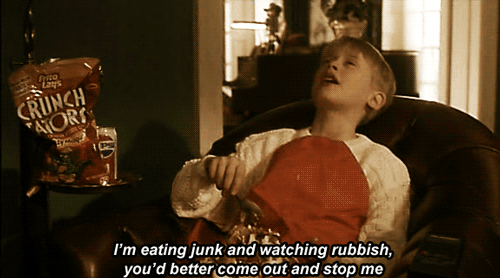 Prime Now, Amazon Prime's super-service that gives Prime members the opportunity to have products delivered in two hours for free or one hour for $7.99, has just launched in Northern Virginia, which means that the Zip code lottery winners (check here to see if your Zip code is included) can have on-demand access to the 25,000-plus products available through the service.
While we can come up with a scenario where you'd need a programmable breadmaker delivered in a two-hour window (such as: your mother-in-law is on her way over, and you threw away the one she gave you three Christmases ago), and surely someday someone will have a moment in their life where they're like, "I need a Nerf gun, like, now!" the most useful product type available through Prime Now is obviously the food.
Because, let me tell you, there have been moments where I've needed a S'mores Pop-Tart that very second.
That being said, here are just a few of the amazing late-night snack options that are now available to you via Prime Now, lucky Northern Virginians, from 8 AM to midnight, seven days a week. Sure, Prime Now's service might require you to interact with the delivery guy, but isn't that better than running the risk of seeing someone you know at the CVS checkout line?
From Cherry Garcia to Half Baked to Karmel Sutra, these pints full of happiness can be headed your way in three…two…one…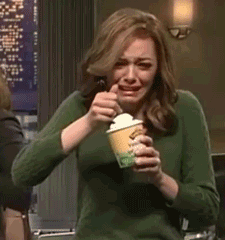 Sure, you could have a whole normal-sized pizza delivered to your doorstep, but come on, the hors d'oeuvres-sized Bagel Bites are so much more sophisticated.
All the Sugar-Loaded Cereals Your Mom Would Never Buy You
We've got Cocoa Pebbles—and Cocoa Puffs—Cookie Crisp, Lucky Charms (classic!), Cinnamon Toast Crunch, Fruity Pebbles, and Reese's Puffs.
Because single-stuff Oreos are a waste of your time. Plus, one Amazon commenter said these cured his grandmother of a heroin addiction, so there's that.
There is literally no time of any day when toaster waffles don't sound good.
These taste even better at night than they do in the morning, and Prime Now not only has the classic strawberry, blueberry, s'mores, and brown sugar cinnamon, but also a flavor called "Confetti Cupcake."
Since you'll be eating this by the handful, not the piece, make sure to get the family-size bag.