Carry This Book by Abbi Jacobson
Sixth & I, October 27
Like her character on Comedy Central's Broad City, Jacobson is an idiosyncratic illustrator, and Carry This Book—which Jacobson discusses and signs at this event—features her drawings of objects she imagines inhabit the purses and pockets of famous people, such as Michelle Obama's protein-bar supply and Donald Trump's stash of self-tanning lotions. $35 (including book); sixthandi.org.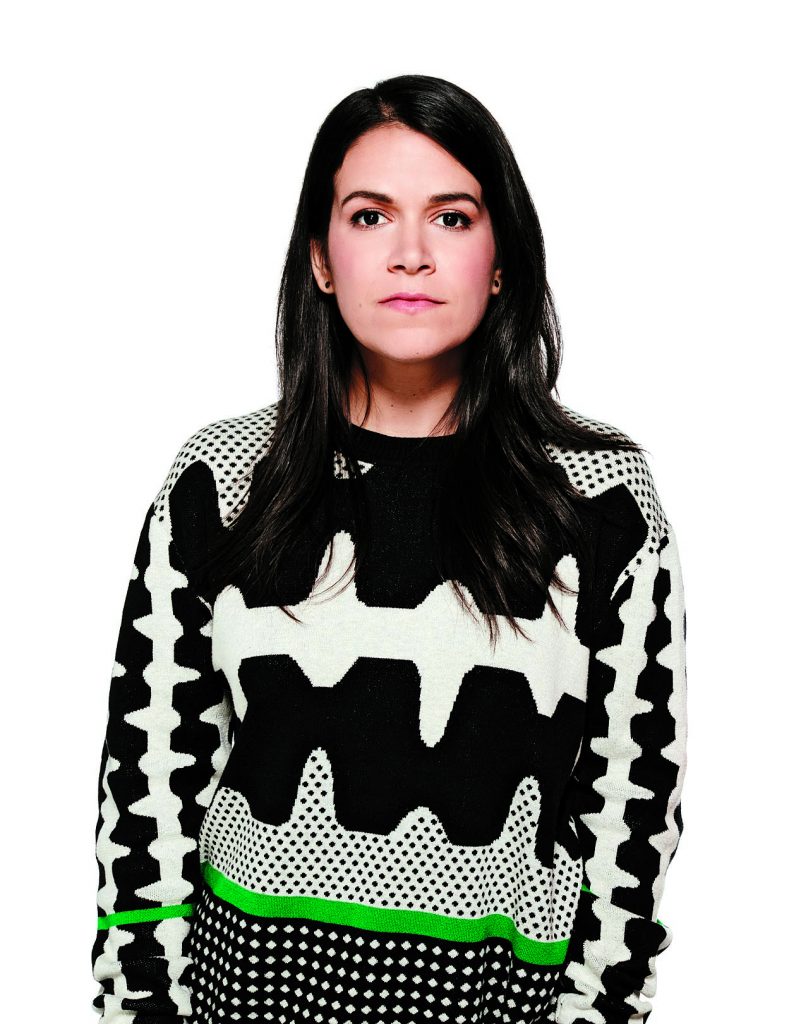 The Second City: Black Side of the Moon
Woolly Mammoth Theatre, November 12–January 1
Chicago's legendary comedy troupe fields its first-ever all-black cast to explore the future of race in this science-fiction-tinged sketch show. If you've ever wanted to see what it's like to live on a distant planet with a utopian African-American society led by a retired Barack Obama, you can either gamble and wait a few years or catch this. $35 to $69; woollymammoth.net.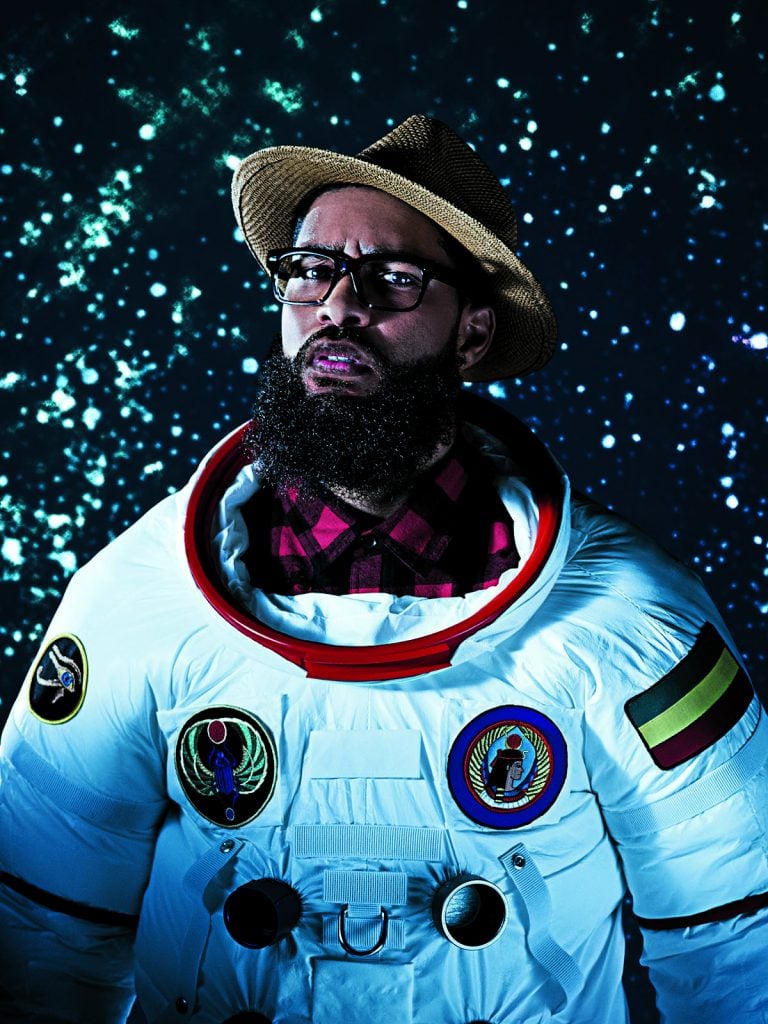 Birdman Live
George Mason University's Center for the Arts, November 18
Birdman, the 2014 dark comedy about a washed-up actor trying to mount a Broadway play, won Oscars including best picture, but its secret ingredient may be the eccentric, propulsive soundtrack—a percussion-heavy score performed live by composer Antonio Sánchez at this screening. $25 to $42; cfa.gmu.edu.
In the Heights
GALA Hispanic Theatre, April 20–May 21
You won't be able to catch Hamilton at the Kennedy Center until 2018, but this run of Lin-Manuel Miranda's previous work might tide you over. Set in a bodega in New York City's Washington Heights neighborhood, it won the 2008 Tony for best musical. GALA presents the play in Spanish with English surtitles. $40 to $45; galatheatre.org.
Hiss Golden Messenger
Rock & Roll Hotel, November 17
Folksy frontman M.C. Taylor started writing Hiss Golden Messenger's newest album, Heart Like a Levee, while stranded in a DC hotel room during a blizzard last January. The North Carolina band's sound is warm and laid-back, incorporating country, bluegrass, gospel, and more. Phil Cook of the freak-folk band Megafaun opens. $15; rockandrollhoteldc.com.
Neil deGrasse Tyson
Warner Theatre, October 19
Pop culture's favorite astrophysicist comes to the Warner for a discussion of space, science, and, very likely, errors in whatever science-fiction movie is in theaters. As his documentary series, Cosmos: A Spacetime Odyssey, showed, Tyson is able to explain complex concepts in a coherent, engaging style. $69 to $125; warnertheatredc.com.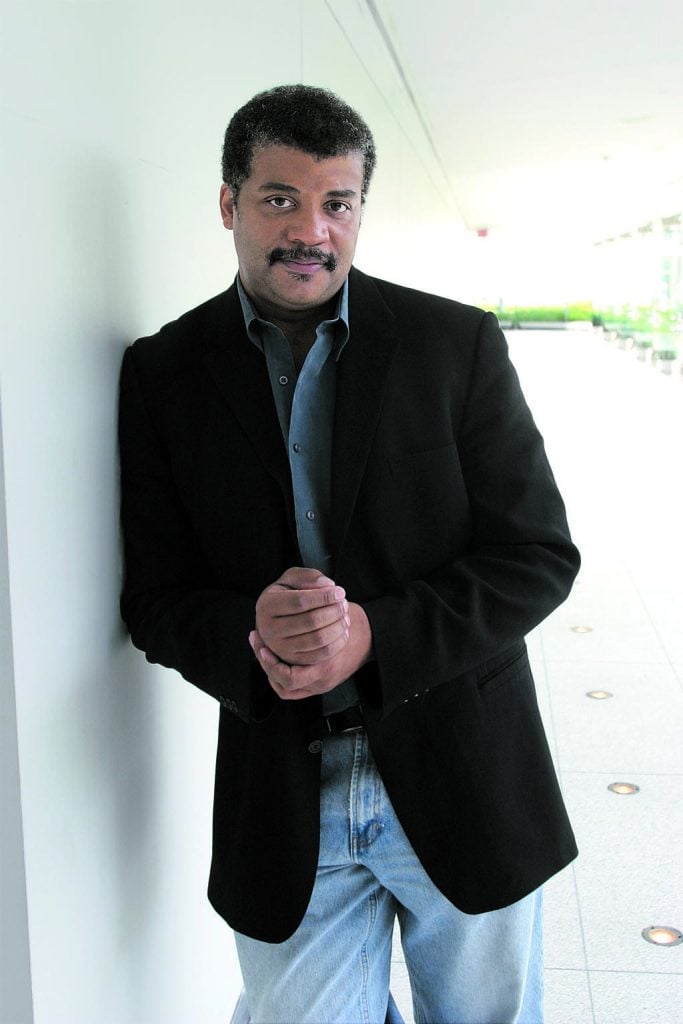 Fun Home
National Theatre, April 18–May 13
The winner of last year's Tony for best musical, this tale of growing up comes to Washington on its first tour outside New York. Based on cartoonist Alison Bechdel's graphic memoir, it's about childhood, coming out, and the secret life of parents. $45 to $95; thenationaldc.org.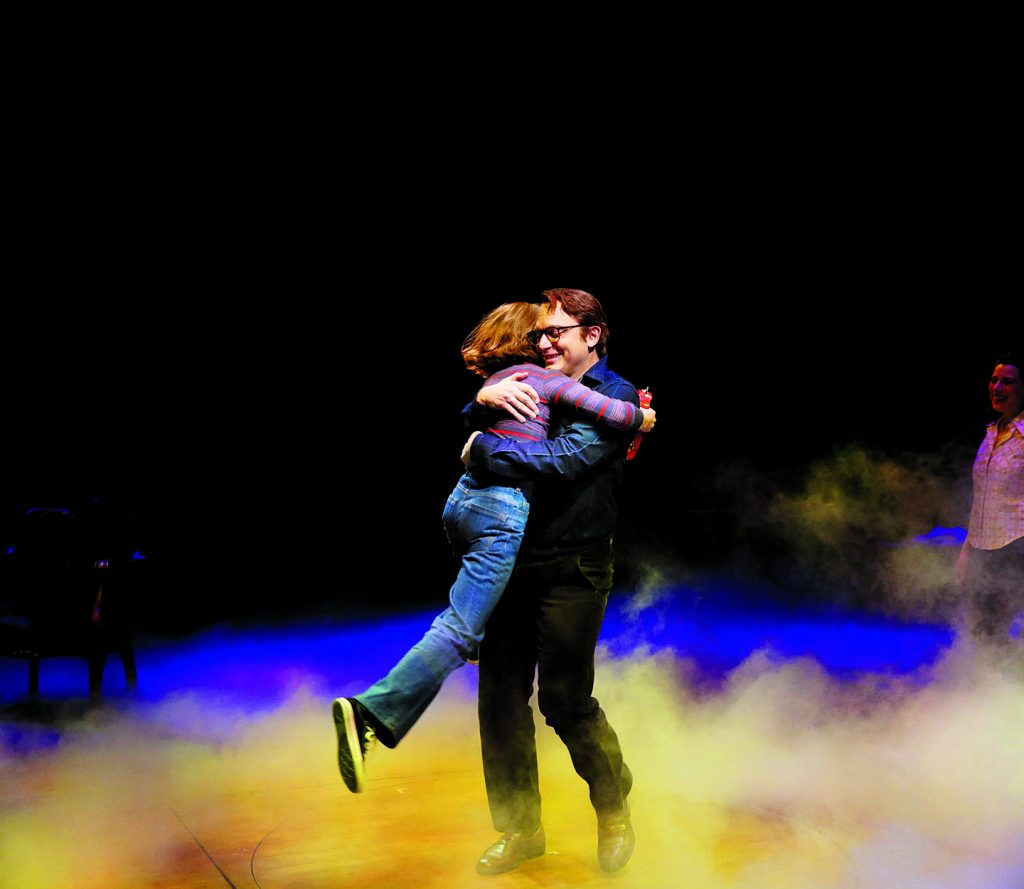 "St. Elizabeths: The Architecture of an Asylum"
National Building Museum, Opening in March
The "Government Hospital for the Insane" that opened in 1855 just east of the Anacostia River has undergone many transformations. Most recently, the west side of its 350-acre campus is becoming the future home of the Department of Homeland Security. This exhibit charts changes to the local landmark, its architecture, and the care it has delivered to the mentally ill. $16; nbm.org.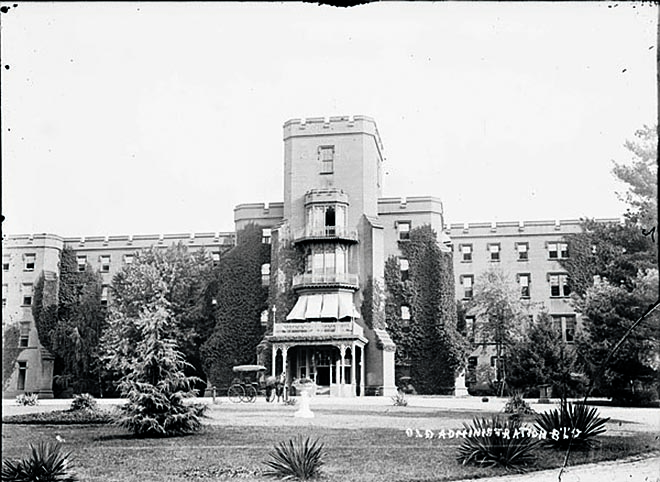 Eric Owens and Susanna Phillips
UDC Theatre of the Arts, November 13
Owens, the bass-baritone star of the Washington National Opera's acclaimed 2010 rendition of Porgy and Bess, joins soprano Phillips for a program of Schubert. But what makes this performance truly exceptional is its co-curator: Supreme Court justice Ruth Bader Ginsburg, a well-known opera buff, who helped select the artists. $45; washingtonperformingarts.org.
Giselle
Kennedy Center, March 1–5
The Washington Ballet performs this 19th-century romantic ballet about a peasant girl who falls in love. Celebrating its 40th anniversary this season, the company recently recruited Eun Won Lee, principal ballerina with the Korea National Ballet, where she danced Giselle's title role. Will she reclaim the part here? $25 to $130; kennedy-center.org.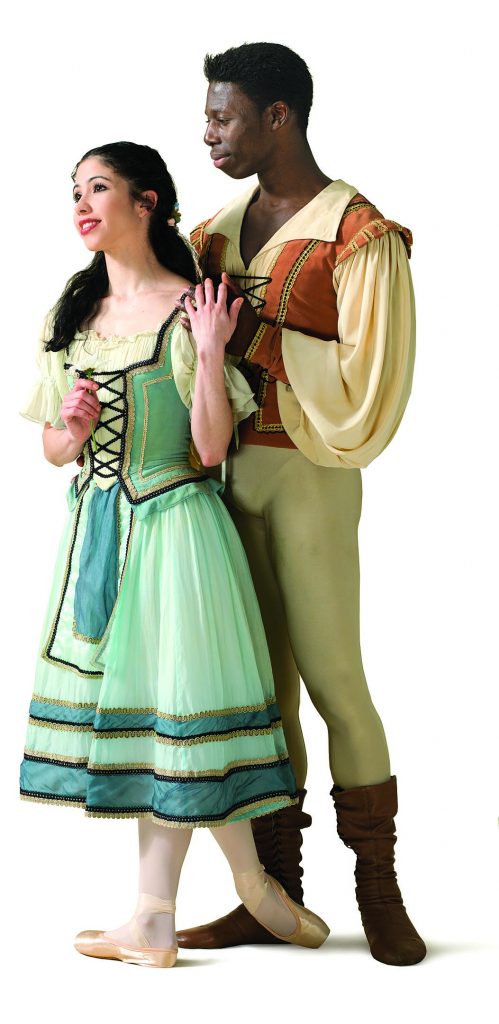 "Executive Order 9066"
National Museum of American History, February 2017–January 2018
Seventy-five years ago this coming February, a presidential order allowed the military to round up Japanese-Americans into internment camps during World War II. In its disregard for constitutional rights, Executive Order 9066 caused hundreds of thousands of loyal citizens to lose their homes, businesses, and liberty. As politicians today tussle over religious tests and deportations, this exhibit of artifacts and stories from that era should remind us of what we stand to lose when fear becomes policy. americanhistory.si.edu.
Roe
Arena Stage, January 12–February 19
The milestone Supreme Court case Roe v. Wade is turned into a courtroom drama by prolific playwright Lisa Loomer. It revolves around the two women at the center of the case—the conflicted plaintiff with an unwanted pregnancy and the ambitious lawyer arguing for her right to choose—plus the surprising directions their lives took afterward. $40 to $90; arenastage.org.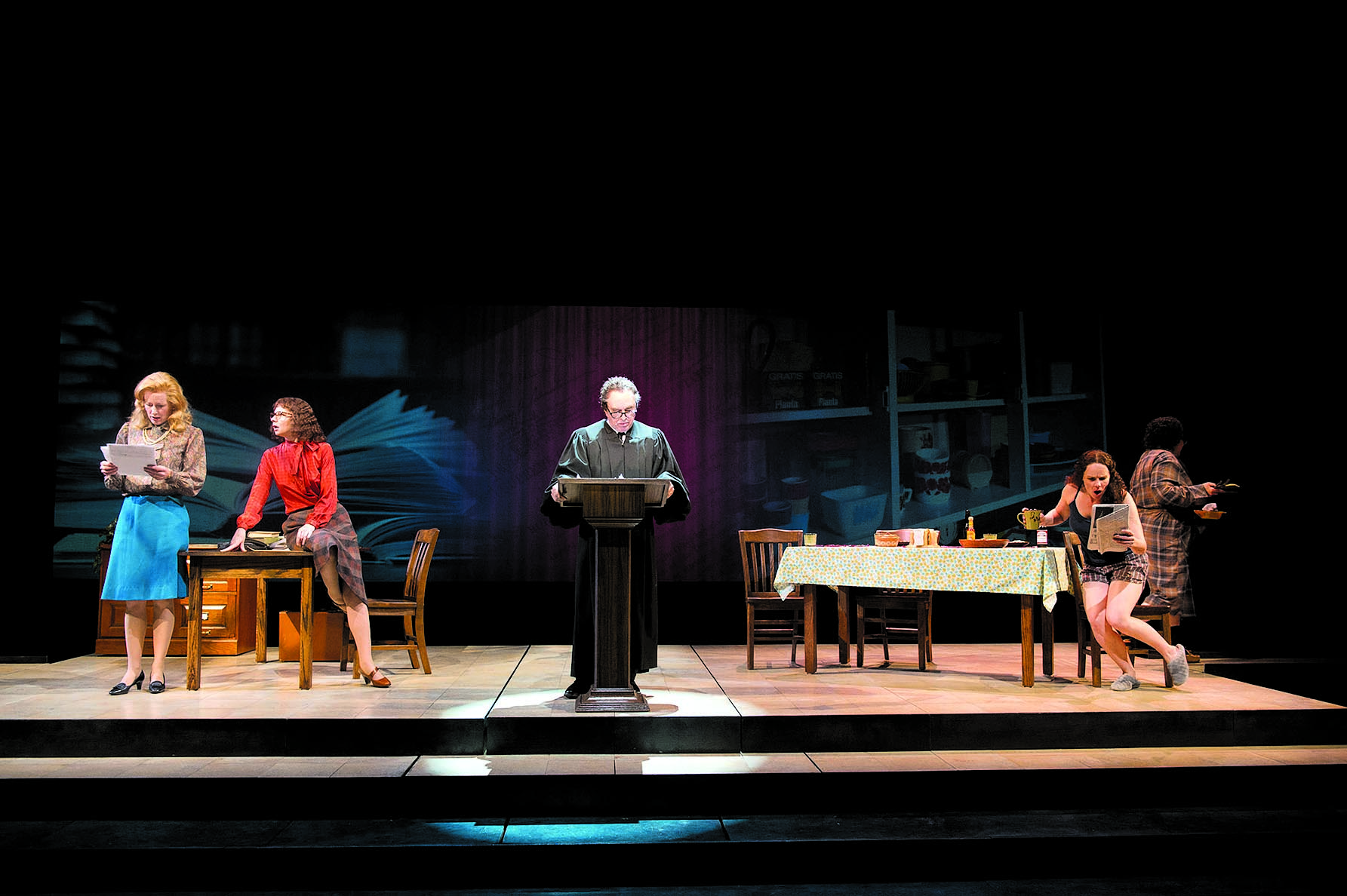 This article appears in our September 2016 issue of Washingtonian.