Roughly 800 pounds of pastrami will greet the first guests at Smoked & Stacked when it opens on Friday. Chef Marjorie Meek-Bradley's Shaw sandwich shop—her first venture outside Ripple and Roofers Union—makes its meaty debut at 11 a.m. On the menu: spiced and smoked brisket and chicken, draft drinks (coffee, wine, beer), and savory breakfast sandwiches.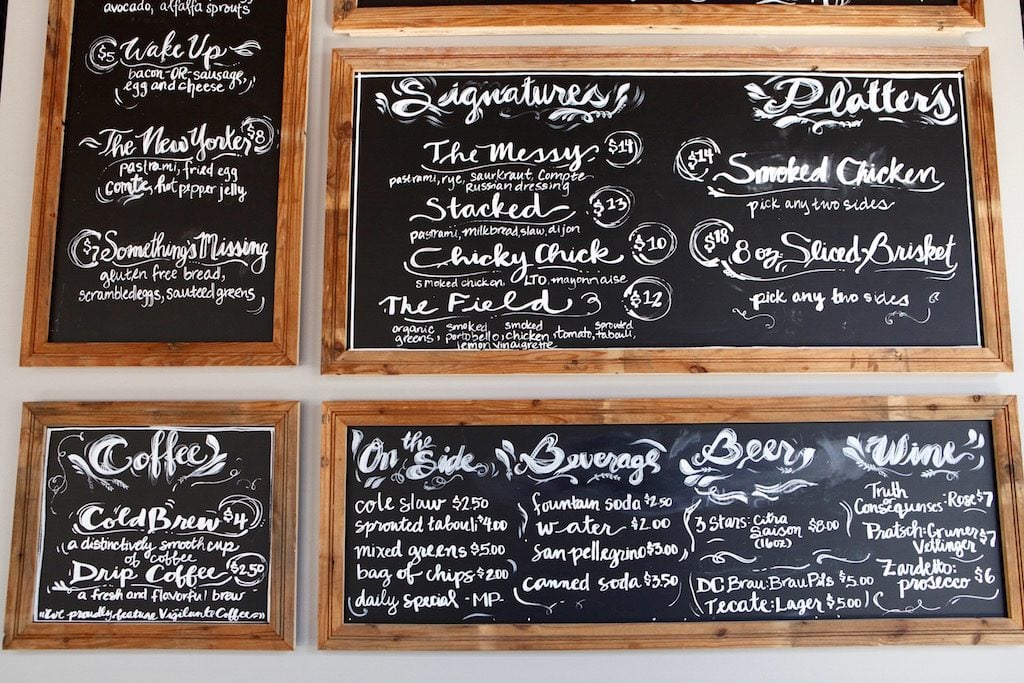 The inspiration for the eatery came about when Meek-Bradley was a competitor (and eventually finalist) on the most recent season of Top Chef. When the competitors were tasked with creating a fast-casual restaurant concept, her heart said pastrami, her technical knowledge, pasta ("No one can make pastrami in a day," says Meek-Bradley). The initial idea stuck, and came to fruition with the help of Tin Shop business partners Geoff Dawson and Peter Bayne. Patrons will find 20-odd seats after ordering at the counter, plus more to come with a patio.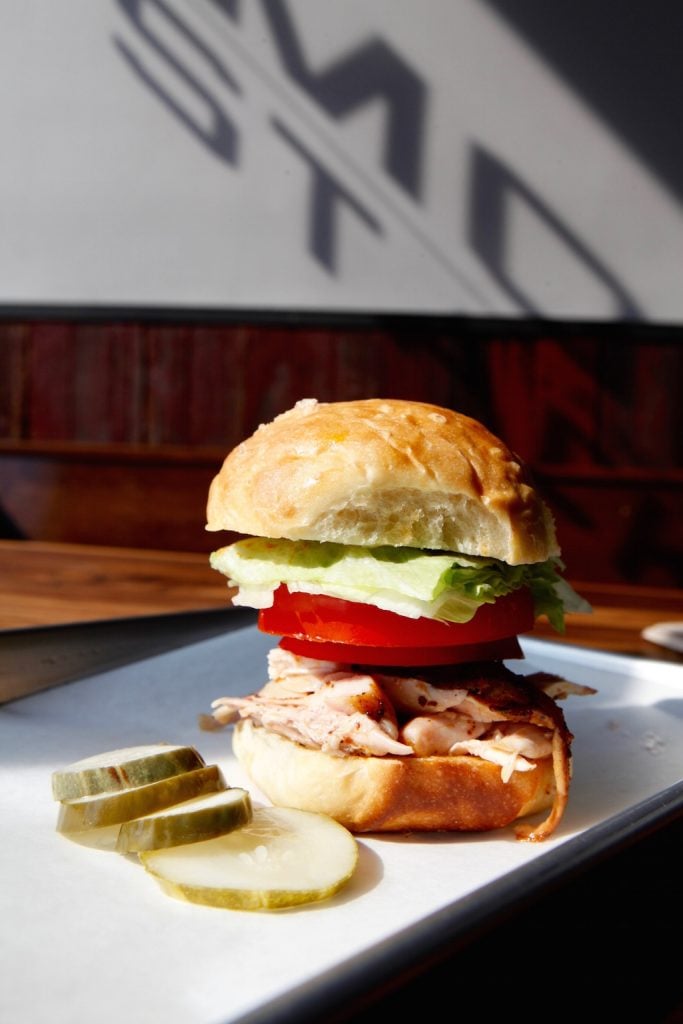 Meek-Bradley is quick to point out that the Washington Convention Center shop isn't a deli, despite the emphasis on pastrami. Instead of a lengthy menu, the kitchen focuses on a small selection of house-made breads, meats, and sides. Brisket and chicken are brined, smoked, and spiced every day, and tucked insid signature "milk bread" buns for sandwiches (think a cross between a buttery brioche and ultra-soft King's Hawaiian roll). An early favorite is the Stacked ($13), a simple combo of pastrami, slaw, and spicy dijon mustard. Patrons can also DIY sandwiches with a variety of toppings and breads, including gluten-free slices from Rise Bakery in Adam's Morgan.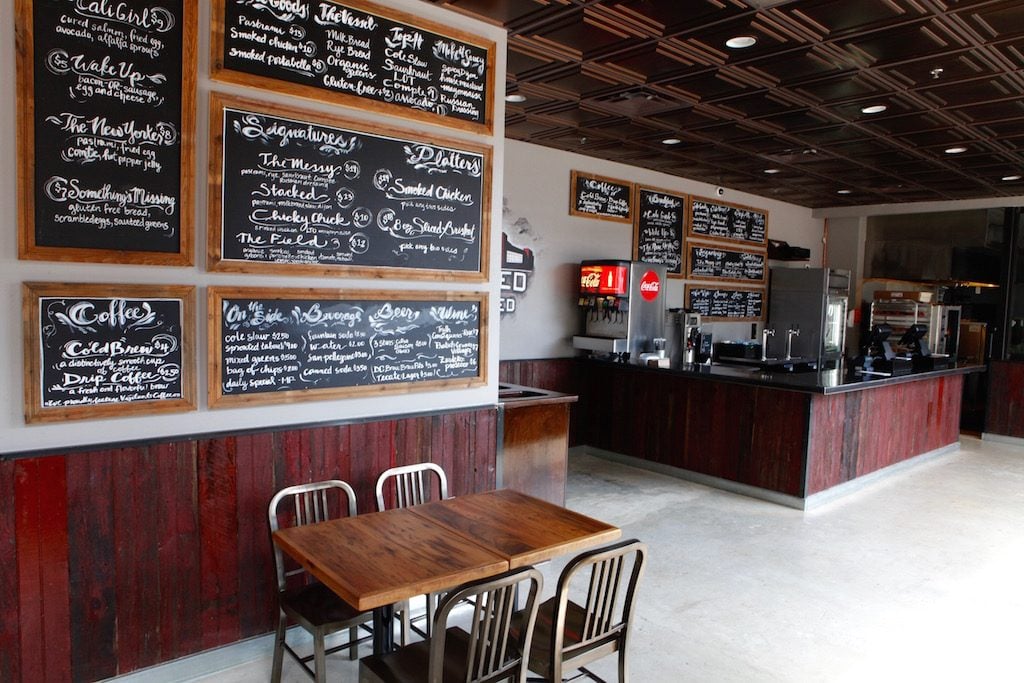 Come Monday, breakfast sandwiches and Vigilante coffee drinks will be served from opening until 11 a.m. (a casual weekend brunch is in the works down the line). Meek-Bradley's personal favorite is the Cali Girl sandwich—Ivy City smoked salmon with avocado, sprouts, and a fried egg—though there's no shortage of meat.
Smoked & Stacked. 1239 Ninth St., NW (Ninth between M and N Streets); 202-465-4822. Open Friday, September 9 (11 a.m. to 3 p.m.). Regular hours: Monday through Friday, 8 a.m. to 3 p.m.; Saturday and Sunday, 10 a.m. to 3 p.m.