Bullfrog Bagels won't just sell bagels and sandwiches at its new location, a block from Eastern Market. Owner Jeremiah Cohen also plans to offer a full menu of pastrami soup dumplings, pizza bagels, "Jewish ramen," and fresh pasta dishes.
The restaurant will open Saturday with the same bagel sandwich menu as its H Street, Northeast shop, then expand to lunch and dinner shortly after. The two-story space has a counter downstairs, and dining room with reclaimed bowling alley tables above where patrons can order beer, wine, or cocktails. During the weekend morning bagel rush, cashiers will set-up shop on the patio so people can grab bags of bagels and bialys with cream cheese, bagel sandwiches, and drinks to-go.
Many of the new menu items incorporate bagel byproducts or other leftover sandwich ingredients. For example, Bullfrog Bagels covers its bagels in an egg white wash before they're baked, which leaves a lot of unused egg yolks. Cohen plans to use those yolks to make at least five different fresh pasta dishes, including a pastrami carbonara and noodles with lox, creme fraiche, salmon roe, and chives.
House-made noodles will also make their way into the "Jewish ramen," topped with corned beef, turkey, and roasted vegetables. The broth incorporates juices from the same brined, hickory-smoked, and roasted chickens and turkeys that are carved up for sandwiches.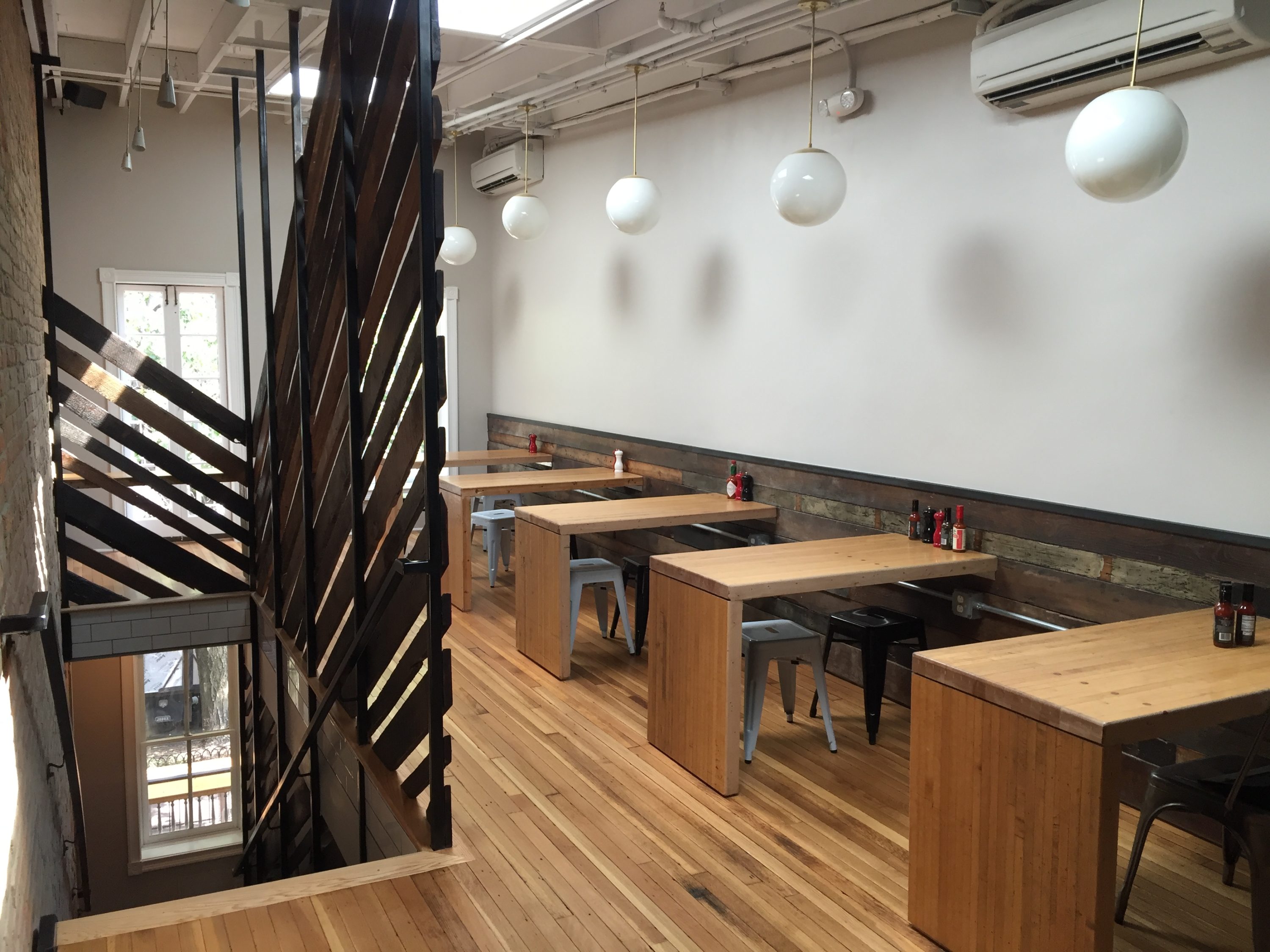 Another recipe Cohen has been playing with: a bacon-topped meatloaf made of ground beef, chopped liver, leftover bagel crumbs, and zucchini. Bagel pizzas, latkes, and various salads will also make their way onto the menu. At some point, Cohen hopes to have guest-farmer nights where he showcases products from vendors at Eastern Market.
For drinks, look for four-each red and white wines, plus two beers on tap. Half a dozen cocktails, including an Aperol spritz, will all go for under $10.
Once the new location settles in, Cohen plans for further expansion of Bullfrog Bagels. He says he's interested in opening a location in Tenleytown down the line. And in the meantime, he's in talks with the Foggy Bottom Whole Foods about carrying his bagels.
Bullfrog Bagels. 317 7th St. SE.; 202-494-5615. Open 7 a.m. to 11 p.m. on weekends and 7 a.m. to 10 p.m. on weekdays. Hours will be limited the first few days, so call in advance to make sure they're open.