On September 11, 2001, Kevin Tuerff, Beverley Bass, and Nick and Diane Marson were on some of the 38 airplanes diverted to Gander, Newfoundland. They'll relive the time they and 6,000 other passengers unexpectedly spent in the small Canadian town on Sunday at Ford's Theatre, where the new musical Come From Away opened September 2.
Irene Sankoff and David Hein decided to write the show following a suggestion by their friend Michael Rubinoff, but the idea was crystallized after they had paid a visit to the 10th year commemoration of the event in Gander, where pilots, passengers, and townspeople celebrated their friendships and even love. (Diane and Nick Marson met during their stay in the town.)
Sankoff and Hein learned their stories by listening. "There were all these press out there looking for five second soundbites, and we were just looking to talk to people," Hein says. The couple conducted lengthy interviews with hundreds of people eager to share their stories.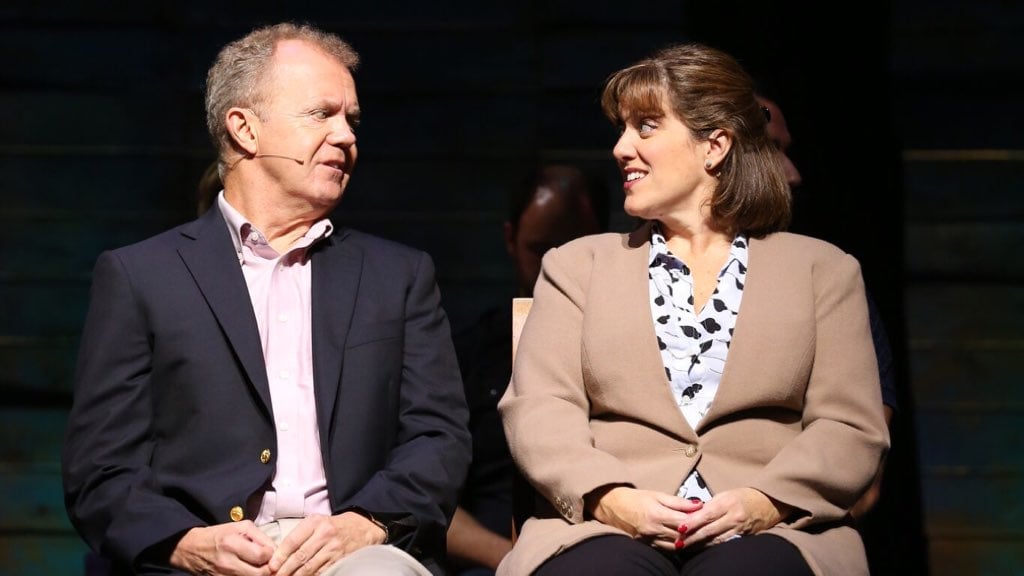 The musical only marginally alludes to the tragedy that led to the story the show is based on, but there's still a lot of pressure when it comes producing something that relates to the event. Sankoff and Hein understand the raw feelings around 9/11 quite well–they were living in New York 15 years ago.
"Because we were in New York, we are really sensitive to making sure this was done right," Hein says. "But when we started this we were very clear that this isn't a story about 9/11, this is a 9/12 story. It never seems there'd bad time to tell a story about kindness to strangers, and particularly now, it feels more important. "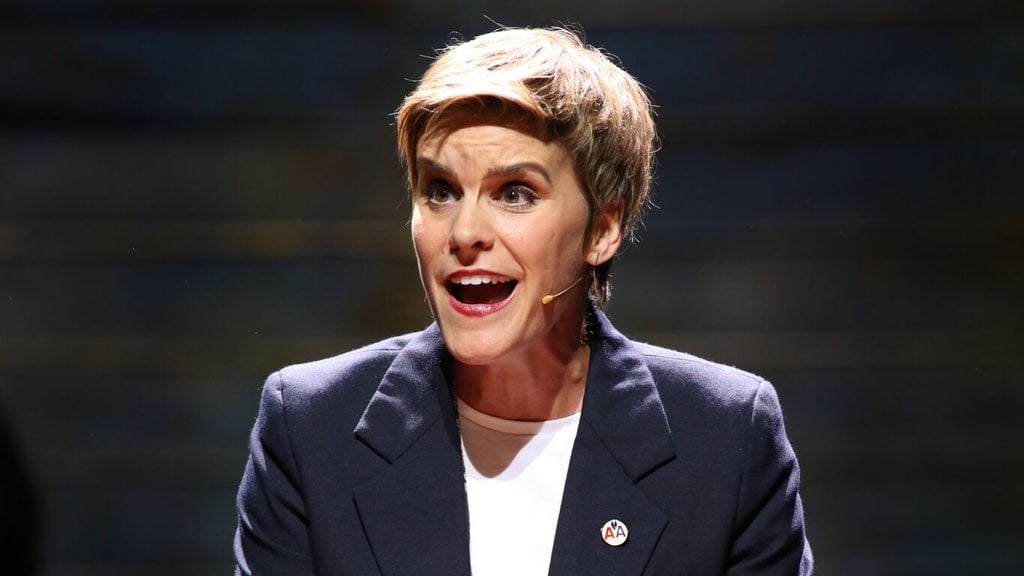 Being in Washington, which was also attacked that day, was a special experience for the whole production. The  crew attended a tour of the Pentagon led by families and survivors of 9/11 and put on a special tribute performance for them on September 4.
"Come from away" is a phrase Newfoundlanders use to describe people that weren't born locally, but it's also a metaphor for open arms. The show will run at Ford's until October 9.