TheatreWashington's president and CEO Amy Austin wants to make theatreWeek more like Restaurant Week. The event has been held three times since 2012, but this is the first year discounted ticket prices are set at $15 or $35 for all shows, like lunch and dinner prix-fixe meals. (If a show's regular-priced tickets average $50 or more, they're reduced to $35. Less than $50, and they drop to $15.)
More than 20 theaters in DC, Maryland, and Virginia are already selling a limited number of discounted tickets to performances from September 21 through October 2 with the online promo code TWEEK16. You can also get the same discounts at a theater's IRL box office.
And if you're the type who can't plan ahead—we're looking at you, millennials—Austin is excited about a new partnership with TodayTix: the app will catalog available theatreWeek tickets for easy browsing and buying. But it lists performances only a week in advance.
This year's lineup includes heavy hitters like Lillian Hellman's classic The Little Foxes at Arena Stage and Round House Theatre's Angels in America; plus a stage adaptation of the movie Catch Me If You Can by Tony Award-winning playwright Terrence McNally; a wordless version of Dante's Inferno by physical theater group Synetic Theater; Urinetown: The Musical; The Diary of Anne Frank; and some (much) lighter programming for kids at the Puppet Co. Playhouse and Adventure Theatre.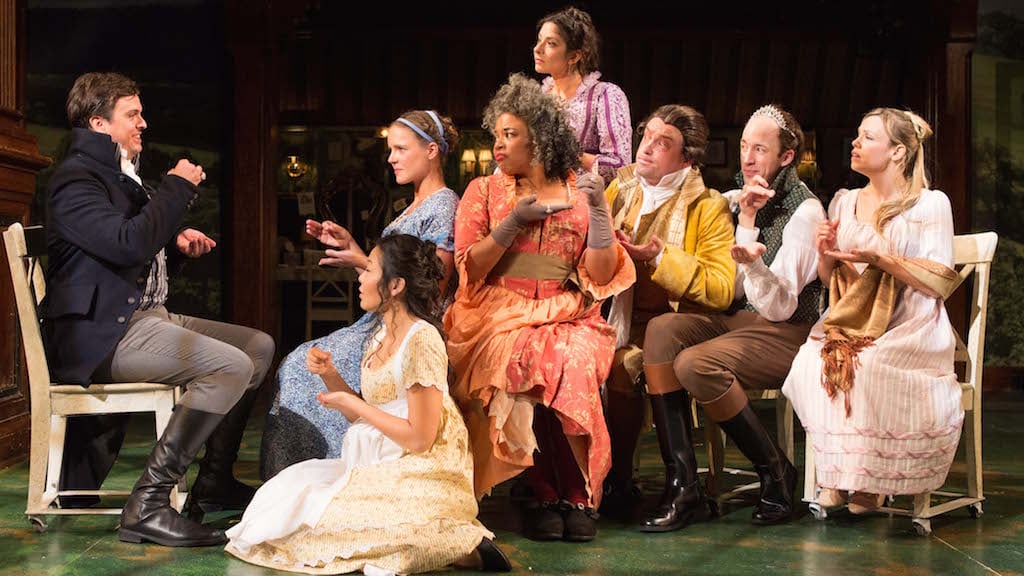 Austin hopes the event will encourage residents to visit theaters they haven't before. "Since people know the prices, everyone can go together and make a night of it," she says. "There's so much in suburban Maryland and Virginia—small to medium companies that are in people's neighborhoods."
The event's revamp was inspired by a similar theater week in Chicago which Austin says drew 10,000 attendees last year. She sees the potential to reach those numbers in DC and hopes for a future where theatreWeek partners with restaurants and other businesses in the area. "I can imagine people coming from Philadelphia and up from Richmond in buses to go to theatreWeek."