It's rare to catch Carla Hall without a radiant smile. The chef and co-host of ABC's The Chew is one of the celebrity food world's most ebullient personalities, on-and-off screen. Yet when she talks about the National Museum of African American History and Culture, the Nashville native becomes teary.
"I'm going to get really emotional about this," says Hall, seated in the museum's dining hall, Sweet Home Cafe, which opens on September 24. "As a whole, African Americans are very humble people. We don't stand up and say 'Yes, I did that!' We've made contributions, and we're proud of them. Now you have an entire museum saying: 'Here I am. Look at our contributions.'"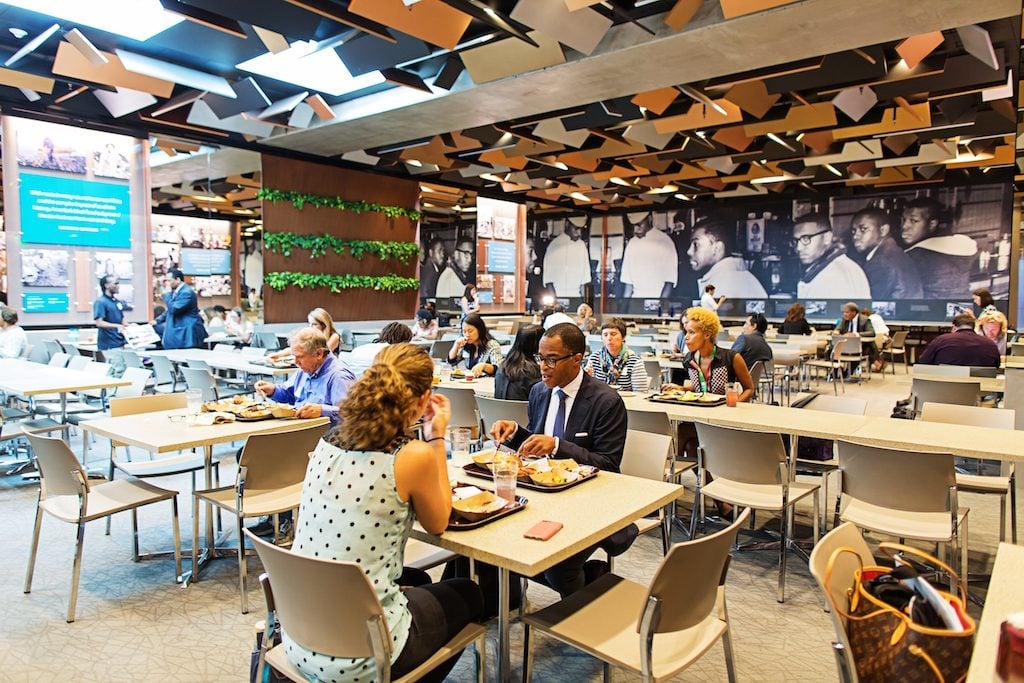 Hall is the "culinary ambassador" for the museum and its 400-seat restaurant—a role she describes as public outreach over cooking or consulting. When catering and hospitality groups were bidding for a food service contract, Hall was an advisor to the wining team: Restaurant Associates, which operates several Smithsonian dining venues, and Thompson Hospitality, America's largest minority-owned food service company. Executive chef Jerome Grant, formerly of Mitsitam Native Foods Cafe, created a similar menu layout to the one inside the National Museum of the American Indian. Food stations are broken down by region to tell an expansive culinary story. At Sweet Home Cafe, four are represented: The North States, Agricultural South, Creole Coast, and Western Range.
"People think collards and cornbread," says Hall of African American cookery. "That's part of the experience. The surprising thing—and what I'd hoped would happen—is that even as African Americans, you get to know more about this vast culture. I'm the first one to admit that growing up, until I left Tennessee, I thought all black people ate the way that I ate. This is really about getting to know more about my community."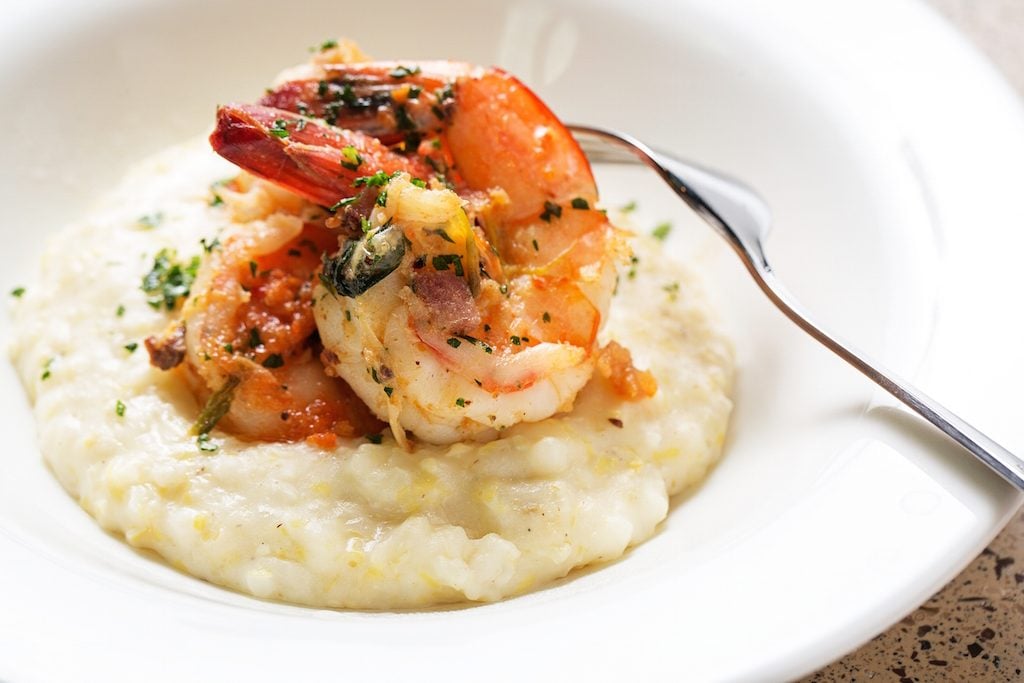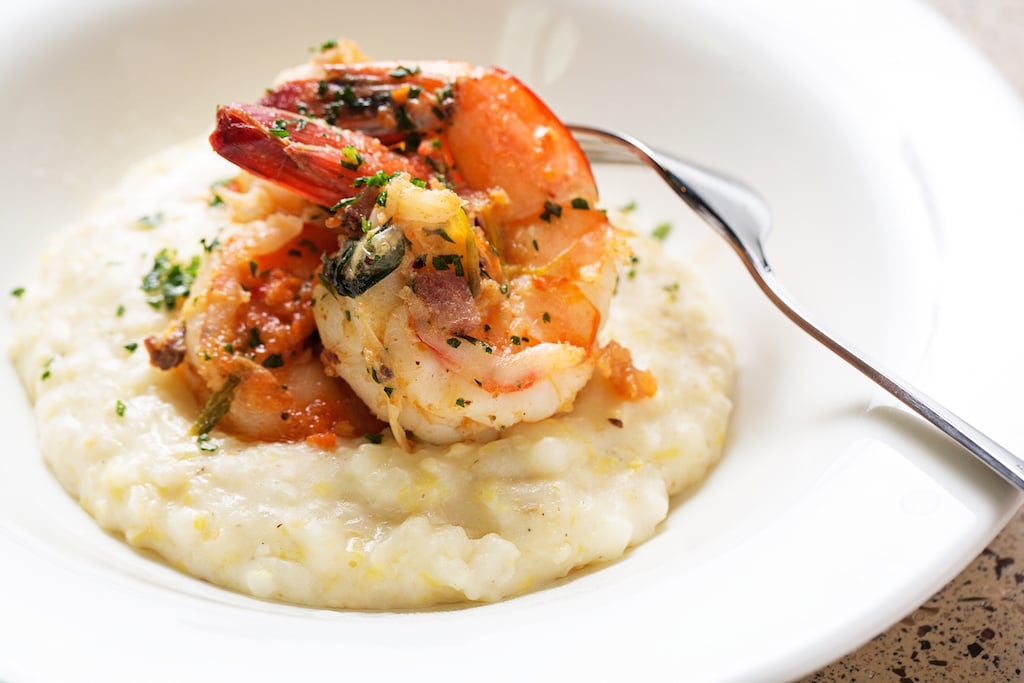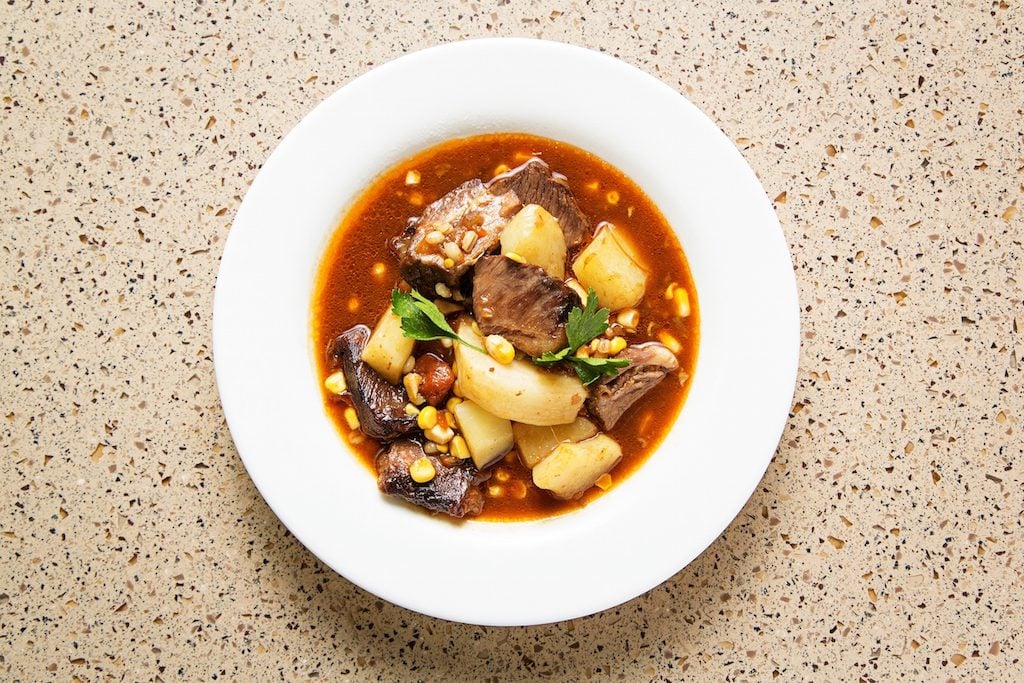 Patrons can find popular dishes like shrimp and grits, buttermilk-fried chicken, and pulled pork barbecue sandwiches alongside less-common specialities. A favorite of Hall's is the "smoking hot" Caribbean pepper pot, a fiery dish of tender braised beef inspired by the large Caribbean and West Indian immigrant communities that settled in the north. The least-traversed territory is the Western Range, which pays homage to African American cowboys with dishes like "son of a gun" short rib stew, and vegetarian empanadas stuffed with black-eyed peas, corn, and chanterelle mushrooms. Such meatless options exist at every station (including vegan items). In attempt to welcome everyone, the kitchen also added less-storied dishes like burgers and hot dogs.
"I feel like there's a special place that food plays as a role in the African American family," says Hall. "At my restaurant [Carla Hall's Southern Kitchen in Brooklyn] there's a little saying on the awning, 'Do Drop In.' It's all about dropping in, and having a place for people who you don't even know are going to drop in. I'm hoping this cafe becomes a respite—a place to decompress, and for families to come and talk about what they saw. And if they don't understand it, keep talking, and talk to strangers. That's what our community is about. It's very welcoming."
Sweet Home Cafe opens September 24. 1400 Constitution Ave., NW. Open daily, 10 am to 5 pm; lunch served 11 am to 3 pm.