Political reporters know: If you include the word "Trump" in a tweet, you'll often see your mentions assaulted by white nationalists, anti-Semites, and/or Breitbart loyalists. Stephen Miller knows the routine well. But Miller usually gets an even bigger reaction when he tweets: He shares a name with one of Trump's highest profile advisors, a frequent keynote speaker at campaign events who specializes in inciting "Build the wall!" chants. That Stephen Miller is not on Twitter. This Stephen Miller, an anti-Trump blogger for conservative sites such as Heat Street and National Review, is.
And if his Twitter mentions are any indication, everyone hates him.
Miller has relished the mix-up. "It's simply about screwing with people on a platform of social media that exists pretty much just to screw with people," he says. "It's fun."
"I never get tired of it," he adds. "I have no idea what I'm going to do when the election is over."
Miller on Monday suggested Hillary Clinton's clothing carried the subtle likeness of Harambe (May God rest his soul, etc.)—a tweet Newsday reporter Matthew Chayes jumped on: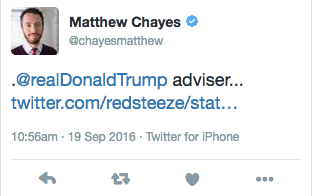 Chayes realized his mistake earlier than most: He deleted the tweet and apologized.
Sharing a name with a Trump senior policy advisor has also landed Miller misplaced invitations to appear on Sunday shows. Naturally, he's used those to promote his anti-Trump pieces.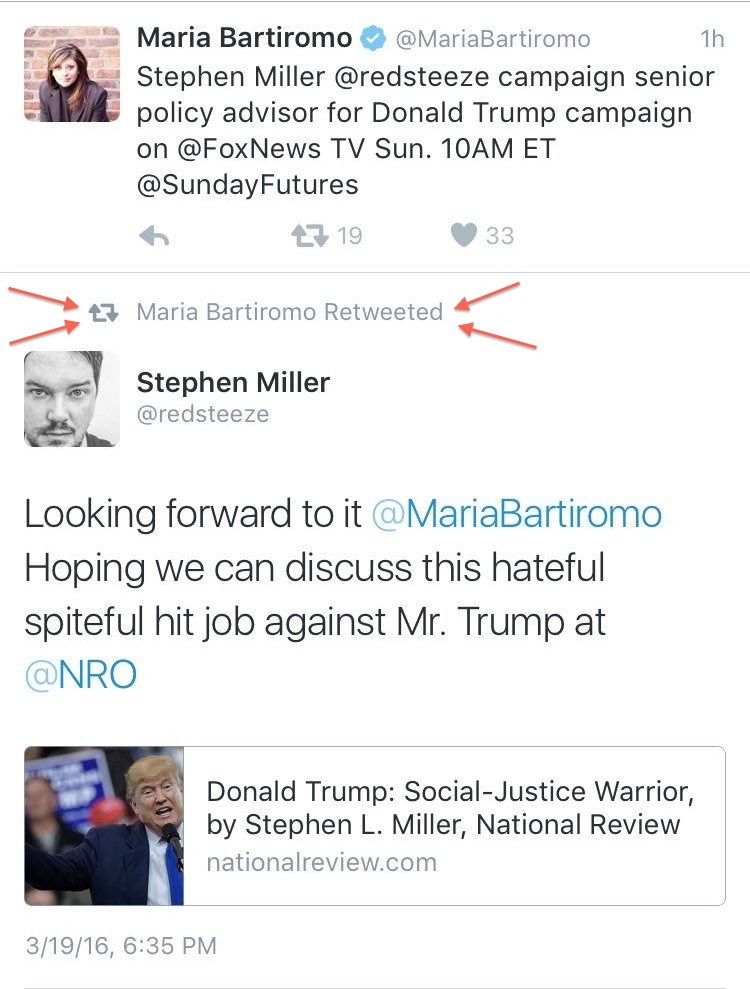 Miller's favorite exchange came during the Democratic convention in Philadelphia, when he quoted a joke about liberal celebrities heaping praise upon "a select group of white people," "just like the Oscars."
Bill Burton, a former White House deputy press secretary for Obama, fired back:
Seriously. You work for Trump and want to have a conversation about privileged white people?

Delete your account.
https://t.co/Lo3L0lJieU

— Bill Burton (@billburton) July 26, 2016
Miller, in master troll form, challenged Burton to an on-air debate.
.@billburton Would love to debate you on CNN about it Burton. Sad!

— Stephen Miller (@redsteeze) July 26, 2016
And Burton accepted.
@redsteeze name the day

— Bill Burton (@billburton) July 26, 2016
Miller set up the time and place.
.@billburton I'll be in the DNC media tent in 14 minutes if you want to square this out in front of everyone.

— Stephen Miller (@redsteeze) July 26, 2016
And Burton still didn't seem to get it.
@redsteeze cute but I just landed. Maybe later this week.

— Bill Burton (@billburton) July 26, 2016
Two months later, Miller says, "I'm still waiting to hear back from him."