Former Bar Pilar chef Justin Bittner returns to the 14th Street corridor for an ambitious project that's part distillery, part retail shop for house-made spirits, and part bar/restaurant serving Manhattan flights and crispy suckling pig—all in a group of 19th-century rowhouses. 1414 U St., NW.
2. Haikan
The ramen wizards behind Chinatown's Daikaya and Bantam King are at it again, this time with roomier Shaw digs—including a 40-seat patio—and a new lineup of fun snacks (e.g., mapotofu poutine), Sapporo-style noodle soups, and creative cocktails such as sparkling sochu-yuzu sangría.. 805 V St., NW.
3. Field & Main
Ashby Inn veterans Neal and Star Wavra are behind this Virginia wine-country restaurant that embraces the hearth-to-table trend. A sister sandwich shop next door, Riccordino's, specializes in Chicago-style subs. 8369 W. Main St., Marshall.
4. Live Oak
Del Ray has a new spot for creative Southern cuisine, courtesy of Justus Frank, a former head chef at Fiola and Eventide. Classic dishes receive modern tweaks, such as collard-stuffed tortellini and Buffalo-style pork cheeks. 1603 Commonwealth Ave., Alexandria.
Chef/TV personality Carla Hall consulted on this 400-seat cafe in the National Museum of African American History & Culture. Dishes draw from four regions rich with culinary history: the Creole coast, northern states, the mountainous West, and the agricultural South. 1400 Constitution Ave., NW.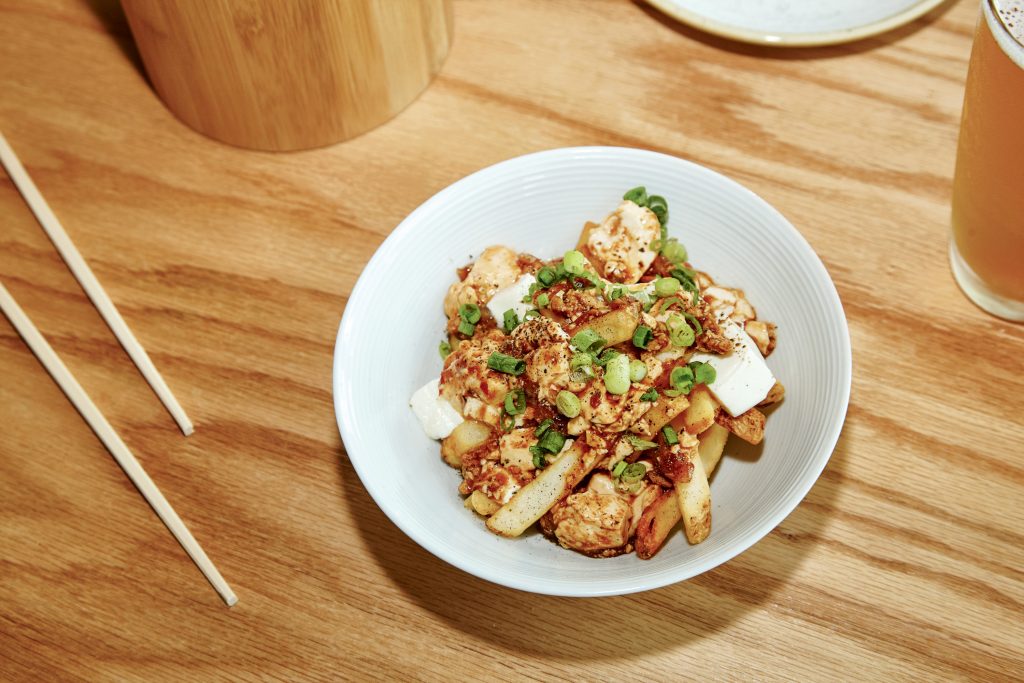 6. Ocean Blue
At this Loudoun County seafood spot, little sushi-laden boats float to tables via a 150-foot canal and elaborate aquariums are tended by an on-staff marine biologist. Chef John Kushner, an alum of the Bobby Flay empire, is behind a menu that draws from a global range of islands. 21438 Epicerie Plaza, Sterling.
Get your tickets now—one of DC's biggest foodie festivals is bound to sell out. November 12 and 13, a national and local lineup of 90-plus vendors will take over Union Market, where you can watch chef demos while picking up trendy pantry items such as Sfoglini pastas and bacon jams. Tickets, $15 to $40 (VIP admission), are at theemporiyum.com.
A Union Market pasta vendor sets up permanent shop in Adams Morgan, continuing the tradition of carb-loaded meals in the former Pasta Mia space. Antipasti and house-made noodles, such as burrata-stuffed ravioli or pappardelle with lamb ragu—all under $20—fill the unfussy menu. 1790 Columbia Rd., NW.
Restaurateur Ivan Iricanin expands to Clarendon, opening a sister restaurant to his Balkan original on Capitol Hill. A wood-fired grill turning out rotisserie meats and seafood is a new feature, though you can still find deals including all-you-can-eat-and-drink brunch. 2901 Wilson Blvd., Arlington.
10. Capitol City Mid-Atlantic Oktoberfest
Capitol City Brewing Company throws its 17th annual Oktoberfest celebration October 1 from noon to 7. The party includes more than 65 breweries pouring tastes, plus an oompah band, giant pretzels, and crowds. Tickets, at capcitybrew.com, start at $30. 4001 Campbell Ave., Arlington.
This article appears in our October 2016 issue of Washingtonian.